Vic State Titles Heat Up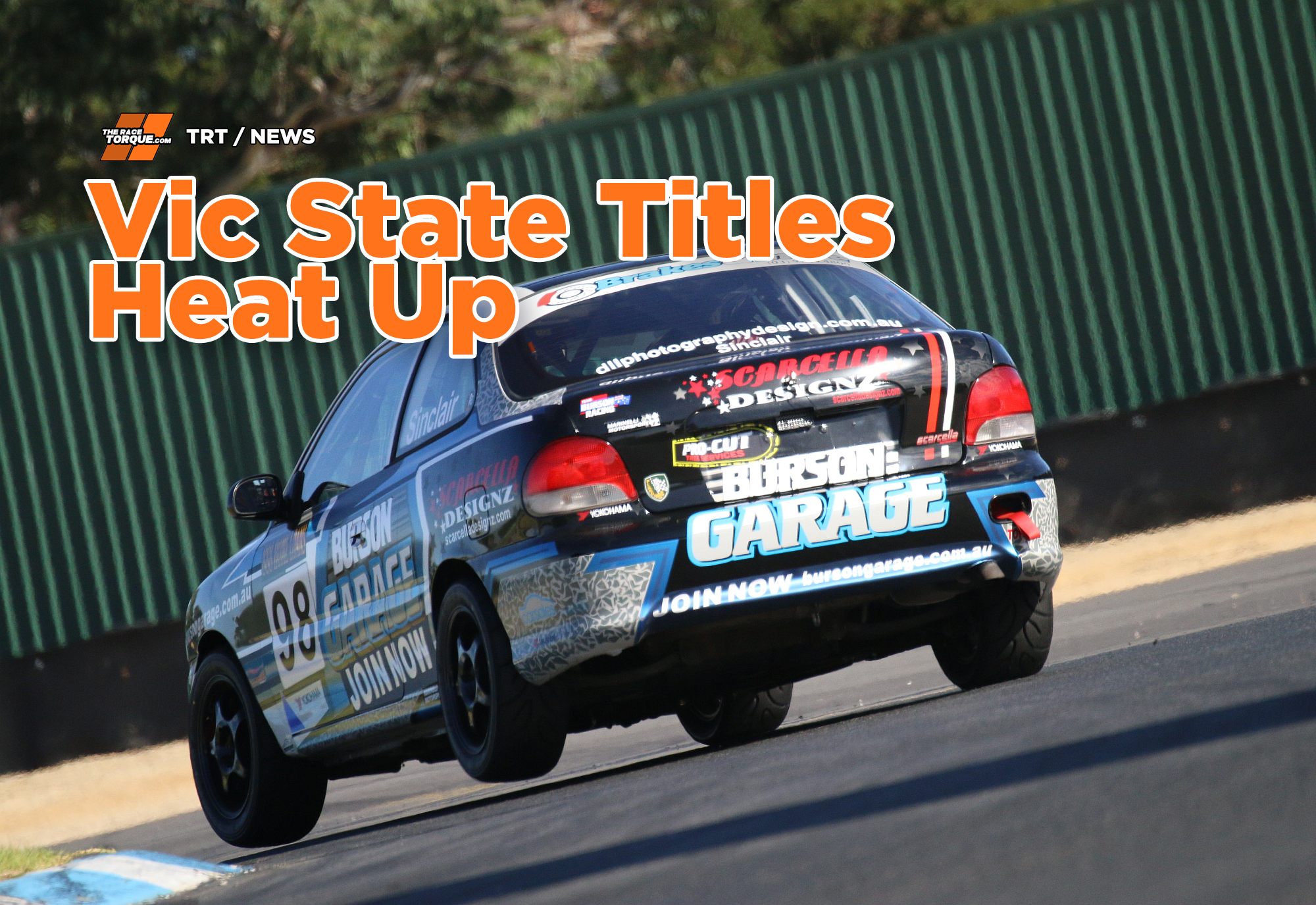 However, and we won't lie to you, this weekend's viewing prospects are embarrassingly sparse – it's as if the world's motorsports bodies across the board colluded to have a week off.
Fortunately, there is still plenty of great action, happening live around the country this Saturday and Sunday.
Earlier this week we reported on the blockbuster Hyundai Excel Enduro at Queensland Raceway, plus there will be a State Championship event at Symmons Plains.
Elsewhere, Sandown Raceway plays host to the fourth round of the Victorian State Race Series, with bumper entries spread across nine classes.
While the Vic State opener at Sandown at the start of the year doubled as a national Formula Ford round, this weekend's entry is a reasonable approximation of a solid national roll-up.
After three rounds, Jordyn Sinni leads the point score, while Matthew Hillyer is the lone Sonic/Mygale runner in a sea of Spectrums.
Matthew Holmes, Xavier Kokai, Joe Fawcett and Kobi Williams will all be in the mix, with a field featuring a good combination of outright and Kent-powered machinery.
For something completely different, over 30 Hyundai Excels feature on the nominations, with usual suspects like Hugo Simpson, Ethan Grigg-Gault, Ryan Phillips, Harry Tomkins and others expected to duke it out at the head of the pack.
Interesting inclusions include Brad Vaughan, making the trip over from South Australia, and Lachie Bloxsom, who will be heading south from Queensland.
The Formula Vees were brilliant last time out at Sandown, with 24 cars set to face the starter this weekend.
Heath Collinson and Reef McCarthy have been the class of the field to date this year, although they will have a hungry pack in their slipstream ready to pounce.
With two rounds remaining in the Improved Production title race, Commodore mounted Jarrod Tonks holds a slender advantage over the number one Monaro of Adam Poole, with Luke Grech-Cumbo (HSV Senator) still well within contention.
The Sports Car field will be out to beat Ben Schoots in the mega SIN R1, while Jim Manolios will be seeking to defend the honour of Lamborghini against a sea of Porsches.
An interesting inclusion on the bill is the VicV8s, with a mixed back of Holdens and Fords, many Sports Sedan spec, from across the years.
Adding to the uniquely Victorian flavour of festivities, there will be solid fields of both Porsche 944 Challenge Cars and BMW E30s.
The 944s points hunt is currently being led by James Westaway, ahead of Adam Brewer and Cameron Beller, while Alex Jory will be seeking to extend his BMW advantage.
The Ford versus Holden battle continues in the Saloon Cars, with a solid field set to start.
If round one was anything to go by, Shawn Jamieson will be letting it all hang out, with pursuers like Engels Leoncini and Mark Sutherland looking to close the gap.
The weekend schedule will see nine rounds of qualifying held on Saturday morning, before a full set of races on Saturday afternoon, with two races for each class on Sunday, except for the Sports Cars, which will once again have a feature-length hit out around lunchtime.
Best of all, if you can't make it to Sandown this weekend, the action will be broadcast live via Blendline TV through the usual outlets.