Can you fix Father's day Motorsport?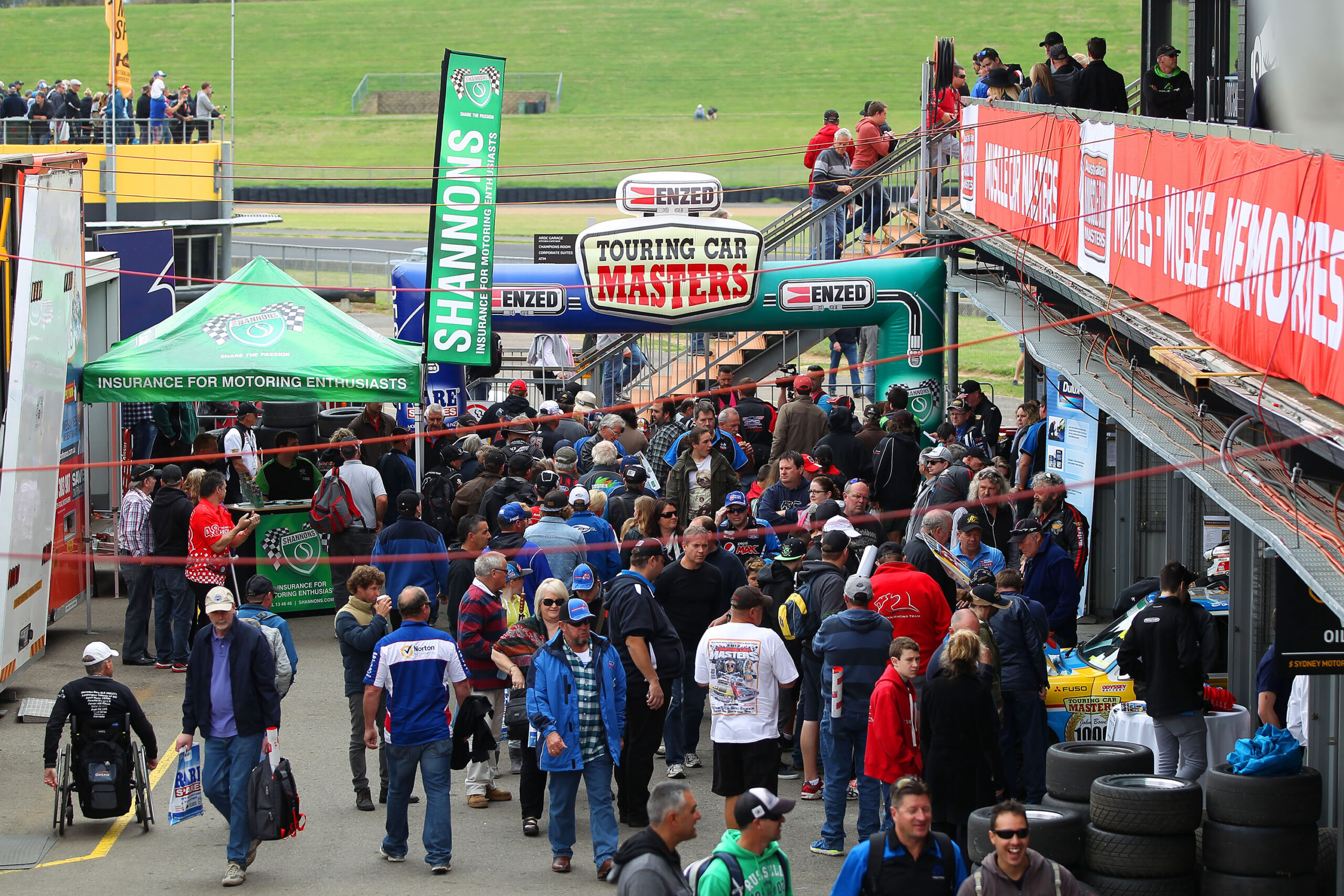 FACEBOOK'S memories feature is, as far as I can see, good for two things.
The first of which is the cautionary tale of how 10 years ago most people used it as they do Twitter now, as a barrage for all conscious thought and as a result a vast majority of the timeline of Craillsy's past was filled with angsty rages against bad F1 Race Control decisions, slow food service or the general behaviour of idiots.
Much Like my Twitter is now, come to think of it.
The second, somewhat more usefully, is as a handy reminder of motorsport moments that have long since merged into the memory banks, joining the clutter of hundreds of other similar events and experiences over the journey so far.
With last weekend being the celebration of all things Dads, my Facebook timeline of old was filled with photos and comments from Muscle Car Masters – the annual event at Sydney Motorsport Park that for a time re-wrote the book on what could be achieved at a stand alone event should the concept be sound and the marketing behind it savvy.
A vast majority of those posts were about the quality of the event, the crowd and the general impression of it being a blast.
Few events have managed to capture the imagination of motorsport in Australia in the way Muscle Car did in its heyday.
At its peak it drew more to Sydney Motorsport Park than the Supercars and few stand-alone events – operating without the marketing and commercial might of the premier touring car class – have been able to not only establish themselves, but grow at such an impressive rate as Muscle Car Masters did.
Outside the Supercars bubble, perhaps only the Phillip Island historics, the Bathurst 12 Hour and more recently the Adelaide Motorsport Festival have had a similar impact in terms of drawing a paying attendance and becoming a destination event on the calendar.
All of this compounded the memories when flicking on Blend Line TV's excellent live stream from the ARDC Super 70 race meeting last weekend, an event which had valiantly tried to recapture some of the lost Father's Day event glory – but sadly, I fear, came up short.
Now, it might have been successful for the ARDC and those there may well have enjoyed it. I hope they did. But did it come close to being something worthy of the heritage it was built on? Probably not.
Ultimately, Muscle Car Masters was something of a victim of it's own success.
Towards the end the elements that made it work ironically conspired to make it feel stale. The wild wonders of ring-in categories like F5000 from New Zealand and the Central Muscle Cars stopped coming and all the historic cars were the same ones seen the year before. Most people already had Fred Gibson's autograph and you could catch Jim Richards' at most Touring Car Masters rounds anyway.
And why pay $40 to watch a Group N race when you could do the same at a state round for free or even better, go to the Phillip Island Classic and get 350 other wild cars thrown into the mix as part of your ticket?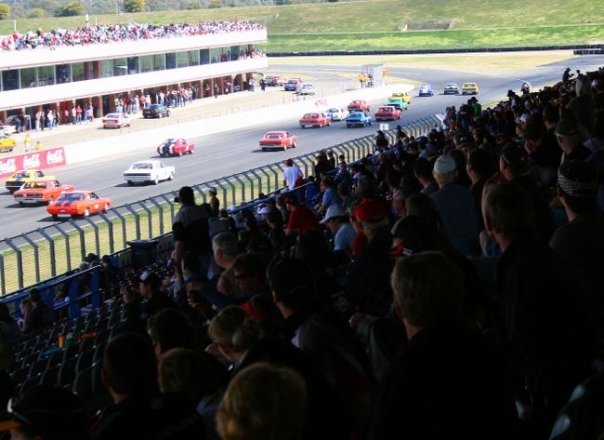 And then in 2016 they moved the date to October, in a bid to separate if from the circuit's Supercars event but at the same time killing the date equity that they had spent 11 years building.
It was the fact the event had become a Father's Day staple that made it what it was. I even flew my old man over for it about 10 years ago, while I was there to call a TCM round. It was great.
By 2016 the writing was on the wall for the event. The original brains behind it – the likes of Ray Berghouse and the Australian Muscle Car Magazine team – were gone and the ARDC had taken full ownership.
The return in 2019 was a pale imitation of its former self: the 'Muscle Car Masters' brand merged into another title and lost amidst the spray of other events. The addition of Superkarts and Production Cars to the program only further diluted the appeal and when Covid arrived the event quietly and probably not before time, disappeared.
The problem with its end of days was there was none of the innovation, none of the flair that the original event offered in spades.
Surely, there were better ways to replace the old stars and cars with something more innovative (and more appealing to a paying punter) than a Superkart race or Production Cars.
Adelaide's Motorsport Festival – which returns next March – was proof that it's not impossible, as a starter mixing up their array of ex-F1 drivers with Adelaide links in a bid to keep it fresh each year, but also going beyond that with different hero cars each year.
At the end of Muscle Car there was none of that: Rather than a spectacle, it became just another race meeting – one that still drew some crowd but ultimately was a shadow of what it once was.
There are plenty of 'just another race meetings' around competing for the ever-slimming number of people willing to spend money to go to the races in person.
It's a shame that Muscle Car Masters isn't still around and isn't the event my Facebook feed tells me it was back in 2012, because it looked like I had a dammed good time.
Nothing would please me more than it, or something similar, giving me cause to put my old man on a plane and go to Sydney on Father's Day next year.
I didn't go to the ARDC's Super 70 event at the weekend but I did watch it and from what my own eyes told me and by all the accounts I have since canvassed, I'm content that I didn't.
And knowing what has been there, on that weekend, in the past, that makes me sad.
---
Tuesday Torque is TRT's weekly dose of commentary from our editorial team and special guests. Have your say via our socials @theracetorque.