Motorclassica Returns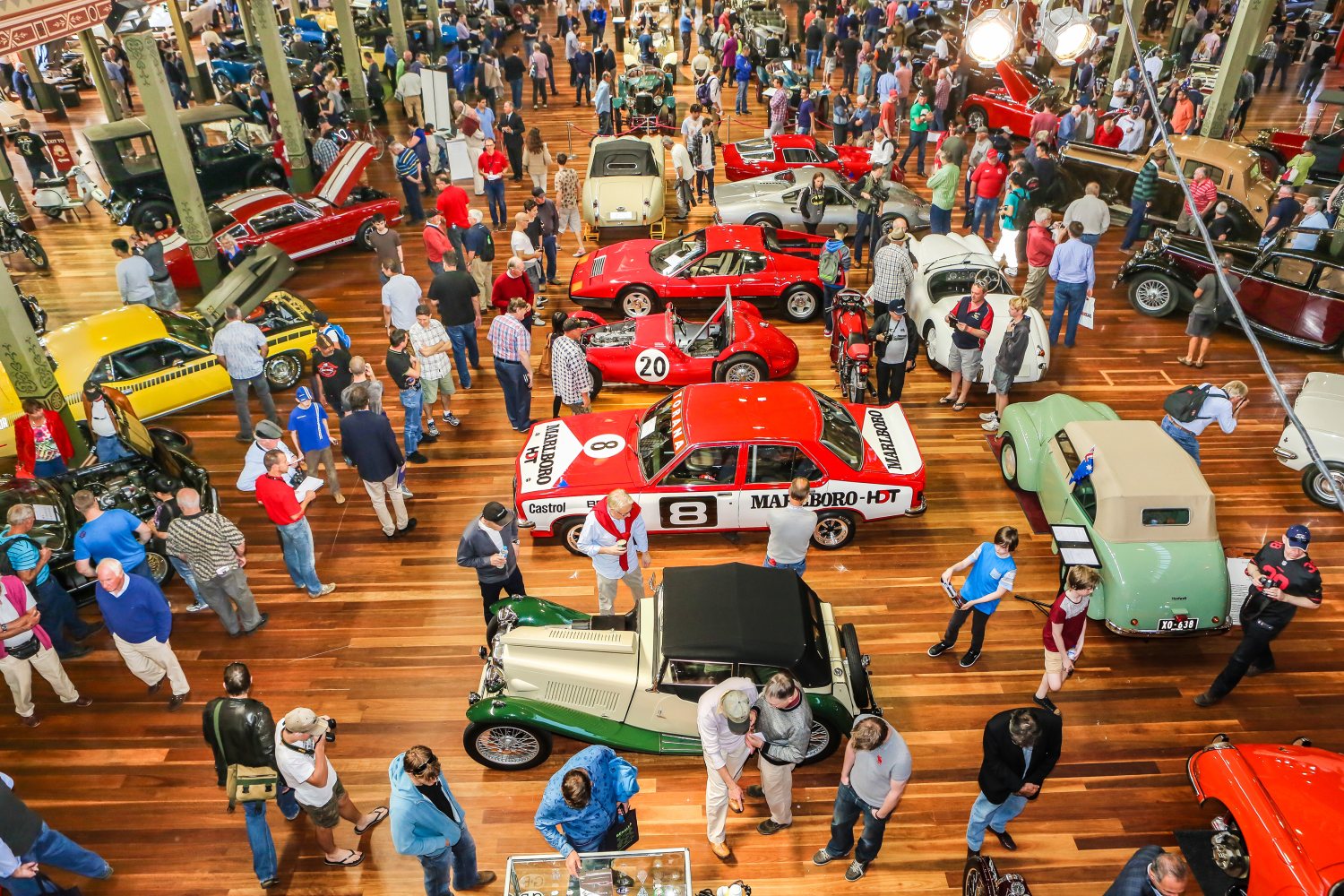 If you're stuck in Melbourne on Bathurst weekend, here's something to put on the top of your things-to-do list.
Motorclassica is back for 2022 in all its glory, with the Royal Exhibition Building in Melbourne set to come alive from October 7-9, with the event celebrating everything automotive, from handcrafted classics to the pinnacle of modern-day performance.
Returning after an enforced two-year hiatus, tickets are now on sale for the event that has captured the imaginations of motoring enthusiasts around Australia and the world for over a decade, with the reimagined event retaining a focus on the classics, while also expanding its coverage across the mechanical spectrum.
The unique collection of Concours grade vehicles will feature many special celebration classes, including 75 Years of Ferrari, 60 Years of Shelby, 110 Years of Bertone, plus special celebrations of all things Lotus, Porsche, and Muscle Cars.
Additional general classes also set to feature include the Golden Age of Motoring up to 1918, Vintage and Post War through to 1945, Post War up until 1960, New Age Classics – British and European (1961 – '80), Modern Classics (1981 – '92), Supercars (1992 and on), American plus Australian Classics from the period covering 1950 through '80, as well as two divisions of Classics from the Track.
Motorclassica will partner with the Ferrari Club to host a special 75th Anniversary Celebration on the Saturday, an event which will be the biggest of its kind in Australia.
New for 2022, is the Icons of Speed feature, which covers the modern hypercar era, entailing the best of the best from the Bugatti Veyron through to Ferrari, Lamborghini and beyond.
Motorclassica's Marque Park will feature with premium Australian Car Club culture on display in the forecourt of the Melbourne Museum.
Behind the scenes, experienced Event Director Jon Treherne is now the driving force for the celebration, who along with other key appointments, will see the refreshed format provide something for everyone with an automotive interest.
"It's incredibly exciting to be bringing Motorclassica back to life as Australia's premiere festival of motoring," said Mr Treherne.
"We welcome aboard Duttons as a major partner for the event, their focus on luxury, prestige and classic cars is perfectly aligned with our own exotic and rare gathering of top-tier showpieces.
"During the downtime between events, we have been able to put a lot of thought into all aspects of what makes Motorclassica great, and we have subsequently developed many new initiatives that will add to the experience of exhibitors and visitors.
"We also welcome Mark Jansen onboard as our Chief Curator, who along with our curatorial board has secured an incredible array of machinery for the event.
"Additionally, Neil Matthews has been appointed Motorclassica Chief Judge following the sad passing of John Virgo, who was a tremendous friend to all in the classic car world."
A returning feature for 2022 is After 5, with visitors able to gain a new perspective of the classics on display, with entry on Friday and Saturday nights available for $35, with the price of admission inclusive of a glass of wine.
Another fresh addition will be the Interactive Zone presented by Trak Racer, with visitors able to experience the latest in racing simulation and compete for fastest lap with some amazing prizes up for grabs.
Attendees will also be able to shop for their next project, memorabilia, or favourite motoring merchandise, with a selection of motoring-related products located on both the ground and gallery levels.
"The Royal Exhibition Building is the perfect home for the event, and we can't wait until the second weekend of October to welcome everyone back."
For tickets and further information, visit motorclassica.com.au.