New Queensland Facility Teased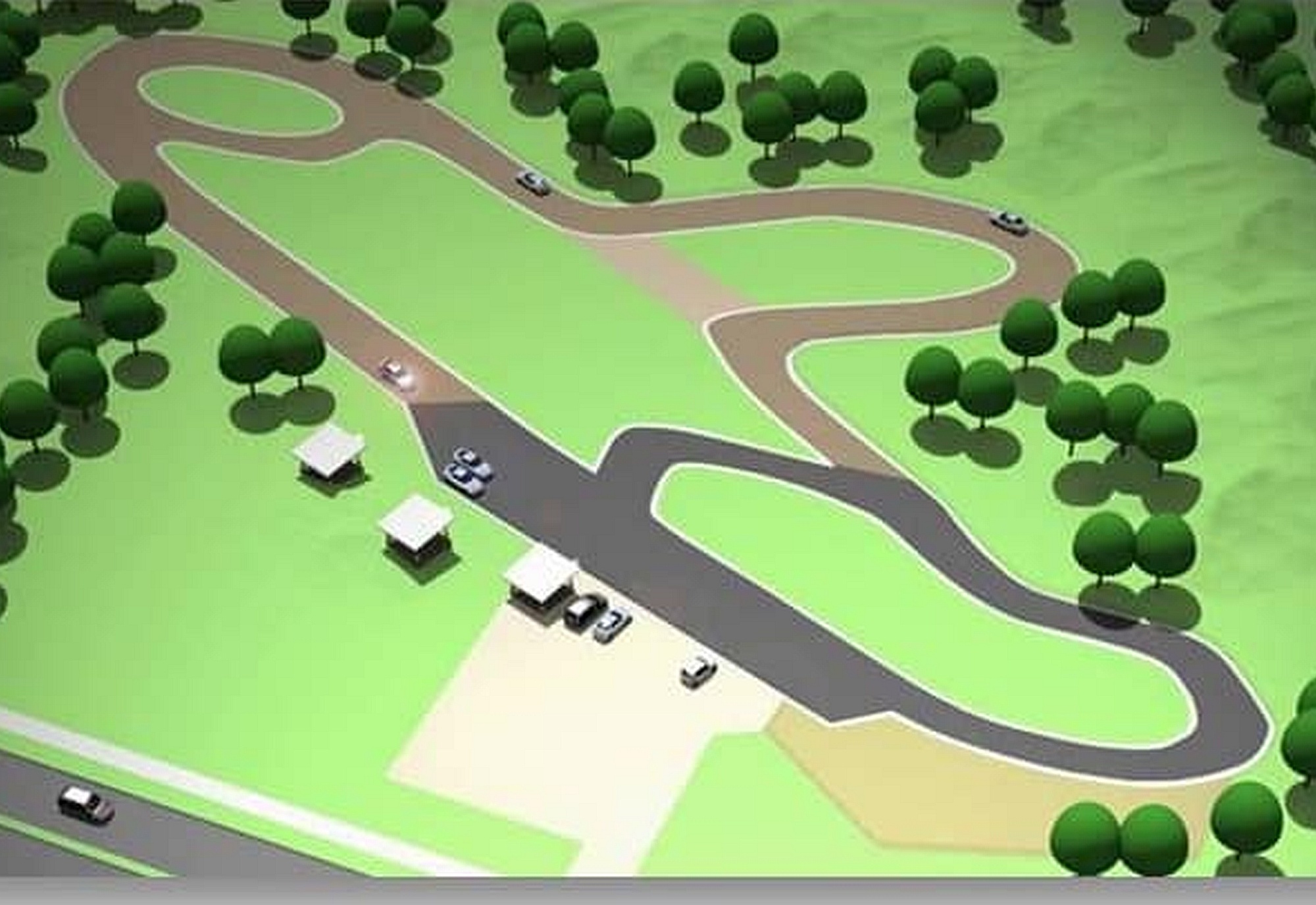 Calling all motorsport detectives within TRT's family, we've got a case to solve! A driver training firm has teased details of a prospective circuit and driver training centre for south-east Queensland, with a few tasty clues thrown into the mix.
Safe Drive Training's Facebook page has lit up subsequent to the above post, with some key clues to the location of the venture provided – "sea air and cane fields".
Applying some junior detective work, cane fields in south-east Queensland can be found in two areas – around Rocky Point at the northern end of the Gold Coast, plus on the Sunshine Coast, although that region's Nambour's Moreton Central Sugarmill closed in 2003.
Furthermore, the remaining Sunshine Coast growing areas aren't exactly seaside adjacent, and with residential areas closing in on most farmland, the region is somewhat unsuitable for a prospective motoring facility.
A more likely location would be on the northern end of the Gold Coast, with cane fields abound along the shores of Southern Moreton Bay, between the Albert River in the north and Pimpama to the south.
It's an area that is already home to multiple automotive venues and has long been the target of other ventures.
Perhaps best known in the local area is the Morris family-owned Norwell Motorplex, which has had several branding iterations since it was opened in 1990.
Further north at Alberton, the Off Road Rush organization run buggy and rally car rides at their facility at 201 Loves Road.
Meanwhile, at the southern end of the region is the Gold Coast Motorsport Training Centre at Pimpama, which opened in 2010, but has been closed since a planning dispute came to a head last year.
Another facility to depart the area was Darlington Park, which was located just to the west of the current day M1 freeway, a facility we covered extensively earlier this year.
Perhaps the highest profile venue proposed for the region was the ambitious IMETT project, which floated around in the media from 2007 through 2015.
With plans detailing everything from a 6.5km circuit through to a theme park, various iterations of the project featured a prospective price tag of up to $2.5 billion.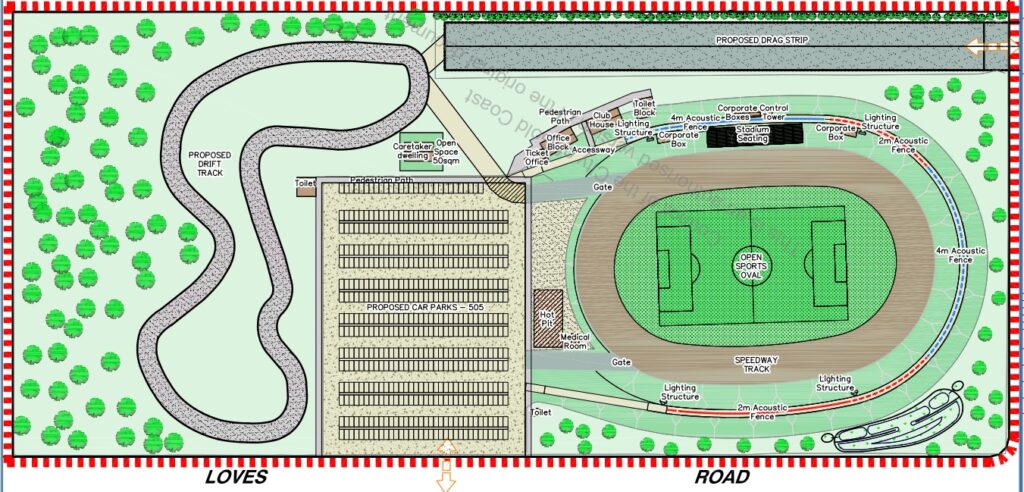 Another recent proposal was for an Archerfield Speedway replacement, Loves Speedway, above.
First floated in 2015 with a multi-discipline layout featuring a speedway, drifting, drag racing and a soccer field, Sir Jack Brabham's name was attached to the project for a period.
However, the development application for the venture was seemingly withdrawn in November 2016.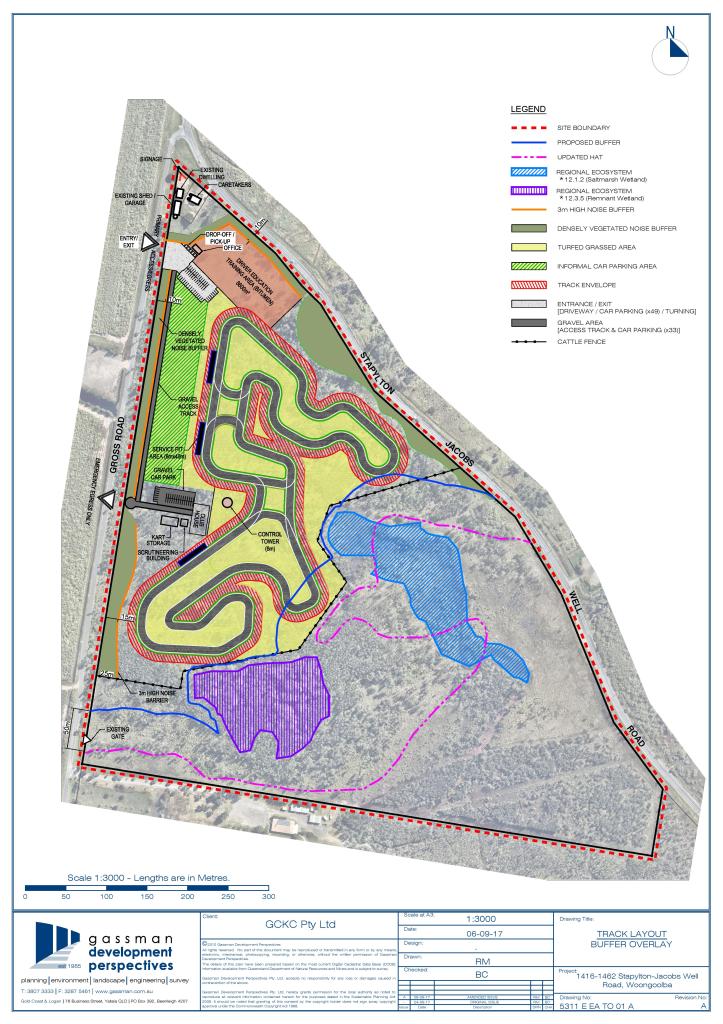 One planned venue with a DA still in play is the Gold Coast Kart Club, which remains involved in negotiations with the State Assessment and Referral Agency over its site at 1416-1462 Stapylton-Jacobs Well Road in Woongoolba, above, which entered the planning arena back in 2017.
The site, near the Horizon Shores Marina, would replace the club's former Days Park Raceway, which closed in 2008.
At a time when other states are suffering from a lack of active permanent circuits, Queensland has numerous circuit racing venues operating or in the pipeline.

From Queensland Raceway to Lakeside and Morgan Parks, preliminary construction at Townsville's new DriveIt project is set to wrap up this month.
The area halfway between Brisbane and the Gold Coast is also a hot spot for various motorsport workshops and suppliers, with outfits such as Dick Johnson Racing in Stapylton, Matt Stone Racing, Ross Stone Racing, Mostech Race Engines, and McElrea Racing in Yatala, Paul Morris Motorsport at Norwell, with BF Racing located in nearby Luscombe, amongst others.
So, what's your take on the location of the mystery new facility? Hit us up on the socials @theracetorque with your insight!