Bathurst 1000: Thursday Notebook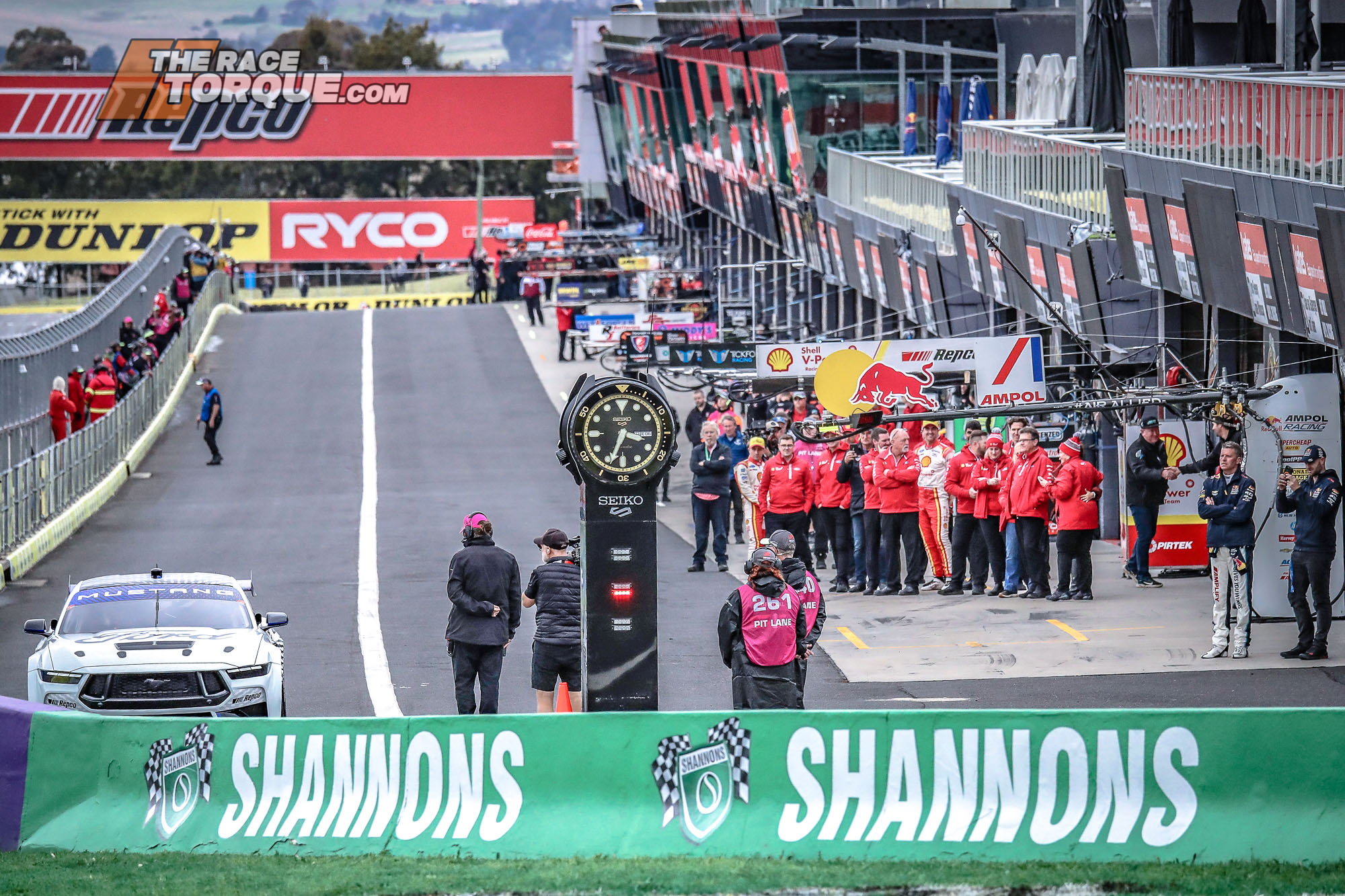 Welcome to the second edition of TRT's Bathurst 1000 Notebook for 2022. Fortunately, there was ample fodder presented as the rains didn't quite arrive. Yet.
---

---
As always, if you see anything of interest for this feature, or the Doric Power Rankings don't forget to hit us up on the socials @theracetorque, with the best tidbits and insight getting a run!
---
Bathurst's Tyre Grand Prix
When Kai Allen's right front wheel departed from his car at the Elbow in the opening Dunlop Super2/3 practice session, few had any idea that particular wet weather Dunlop would enjoy such a journey that would follow.
Because The Race Torque, we've measured it as having travelled approximately 688.2 meters from the point of departure, though this doesn't take into account the aerial moment where it bounced several metres in the air. So it's not the most accurate measurement, but it's what you've got right now.
Admit it, this is why you read TRT..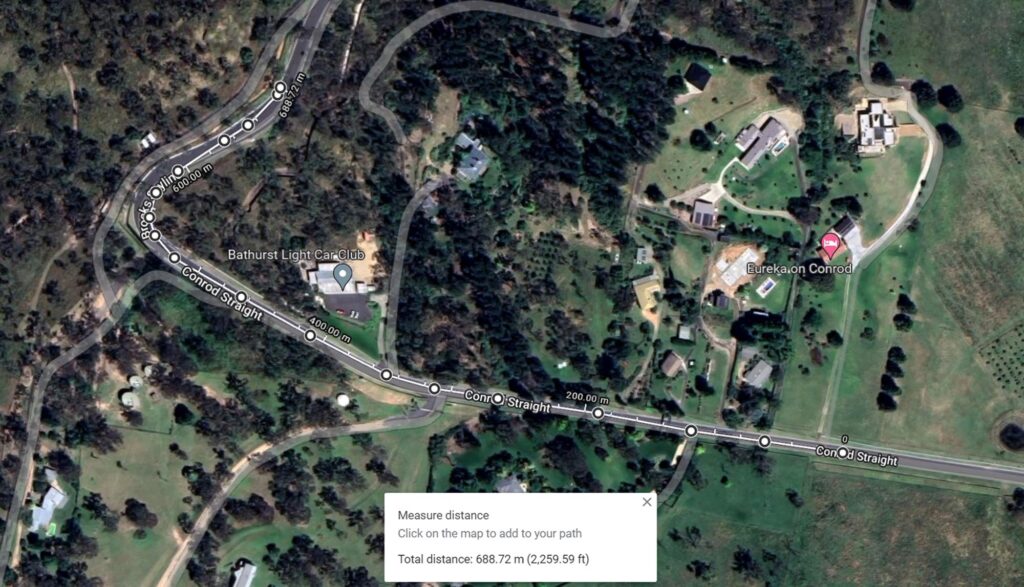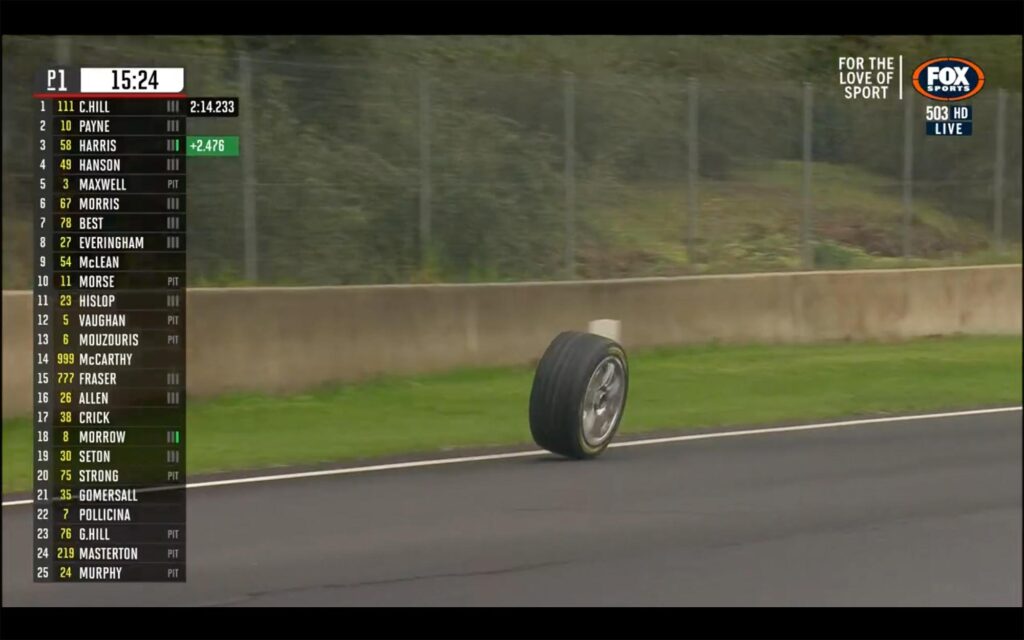 ---
Top of the Hill: Thursday Edition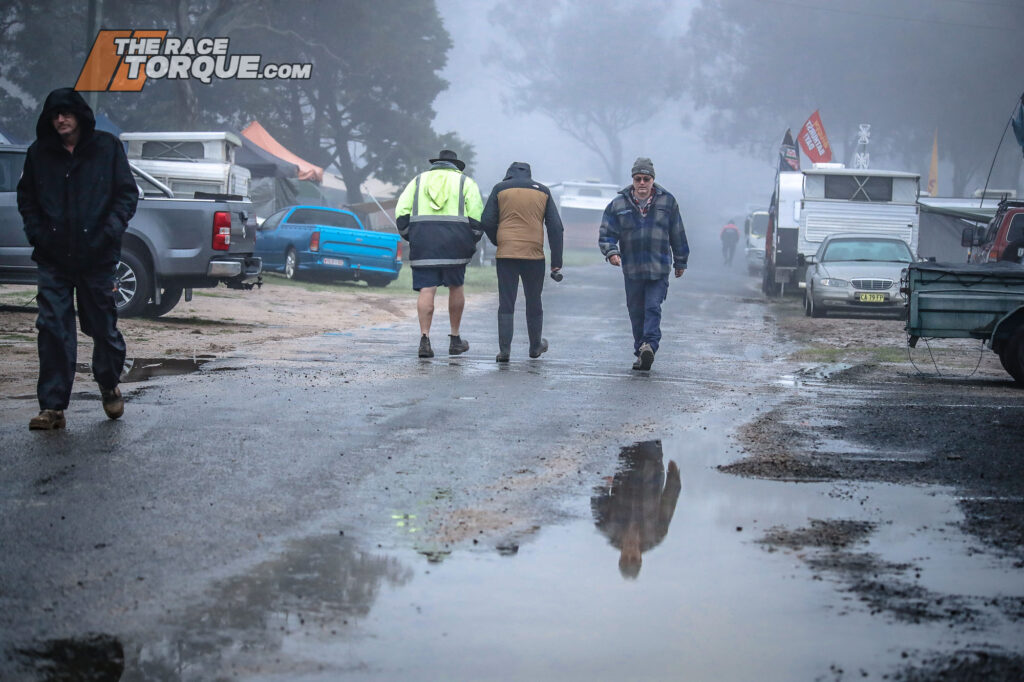 ---
New 'Stang: World premiere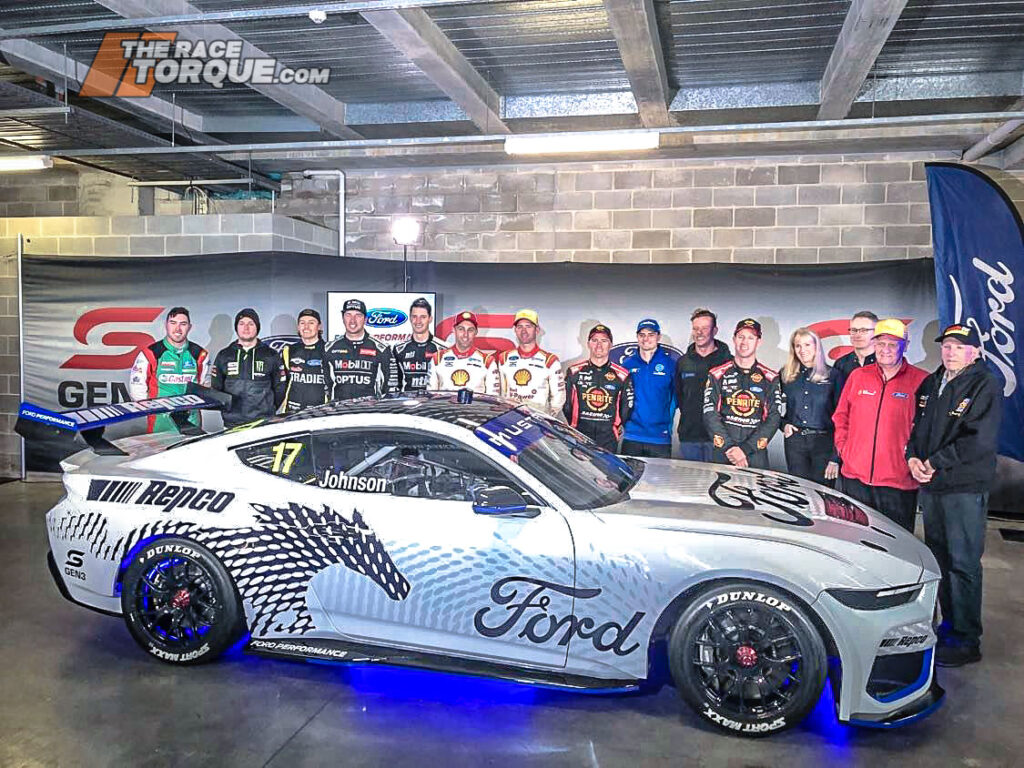 The new Ford Mustang was revealed recently at the Detroit Motor Show, with that announcement coupled with confirmation that the car would be used around the world in GT3, GT4, NASCAR, drag racing, grassroots racing and of course, Supercars.
Out of all of those programs, the Supercars is the very first to see the light of day, with Ford folk hero Dick Johnson the first person to take the model on track.
Awesome.
---
Beer we can vouch for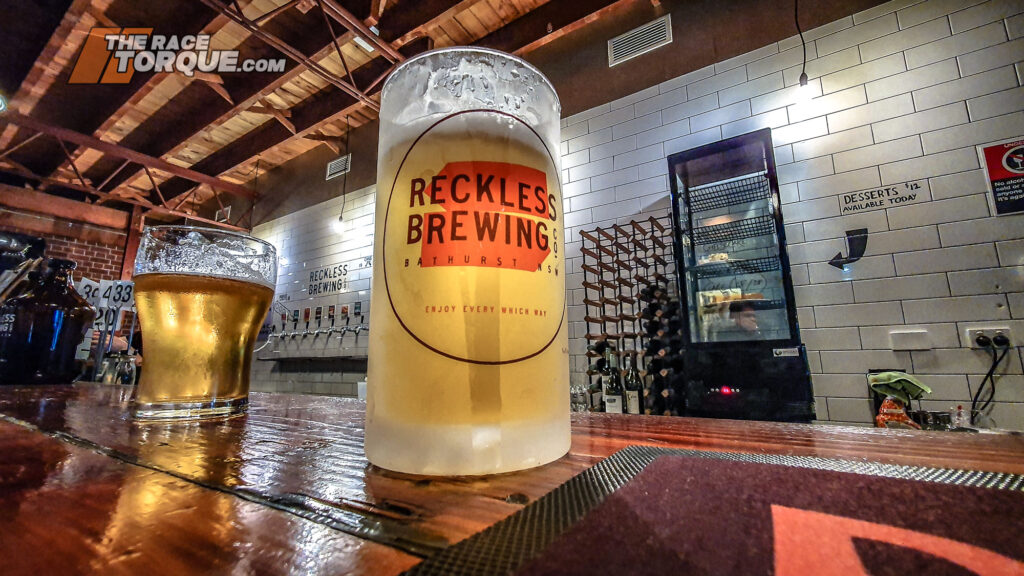 In our ultimate guide to Bathurst City, we suggested it would be a good idea to drop by the new Reckless Brewing Co, located at 2A Piper Steet, and having dropped by for a quick taste test, we can absolutely vouch that this is top tier stuff.
What's more – the brewery has gotten behind the Caltex Young Stars squad this weekend.
Excellent beer, but with the current forecast, the above discount offer may prove to be incredibly costly… check them out!
---
Incoming Sunday morning: an F35
If last week's practice runs are anything to go by, fully expect an F-35A Lightning II flyover on Sunday morning, ie. don't shit yourself.
---
Dicky's Tree Lopping Service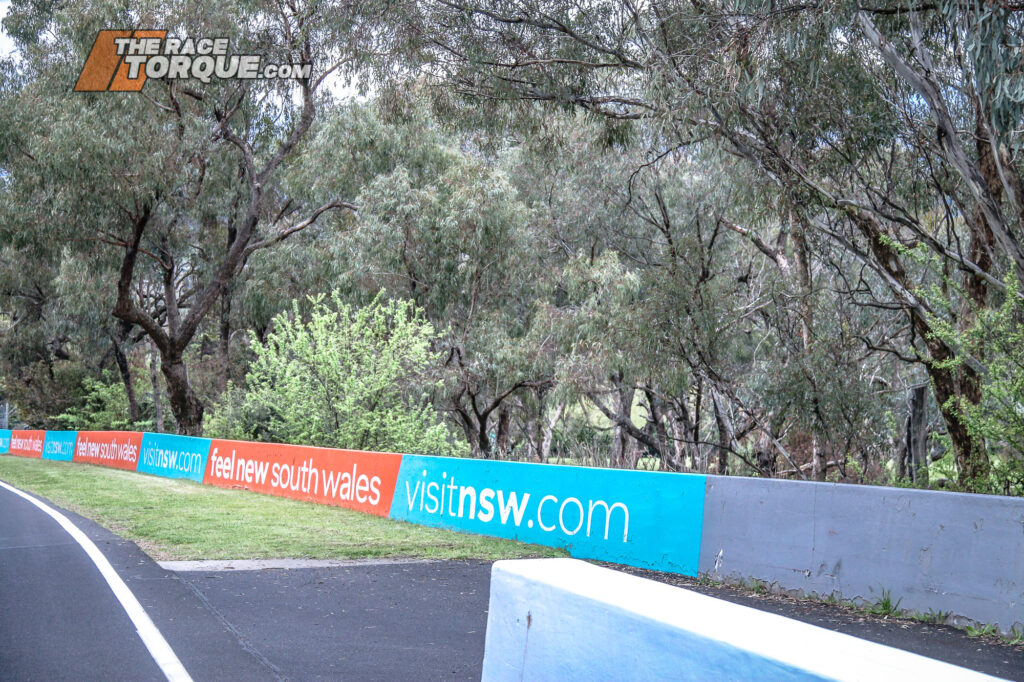 We were asked the question on social media in the run-up to the event – "Is there still evidence of damage from Dick Johnson's trip through the trees from the top-ten shootout in 1983" (or similar).
Here at Tree Sleuth, we have always wondered similarly, so we trekked down to Forrest's Elbow for a gander.
Without having the baseline from 40 years to use as a basis, it's hard to tell, but you could definitely imagine a path through the shrubbery in a straight line directly going away from the camera.
Was that significant tree stump left by Tricky Dicky as he attempted to carve a new shortcut to Lithgow? We're keen to hear any insight…
---
Kerbage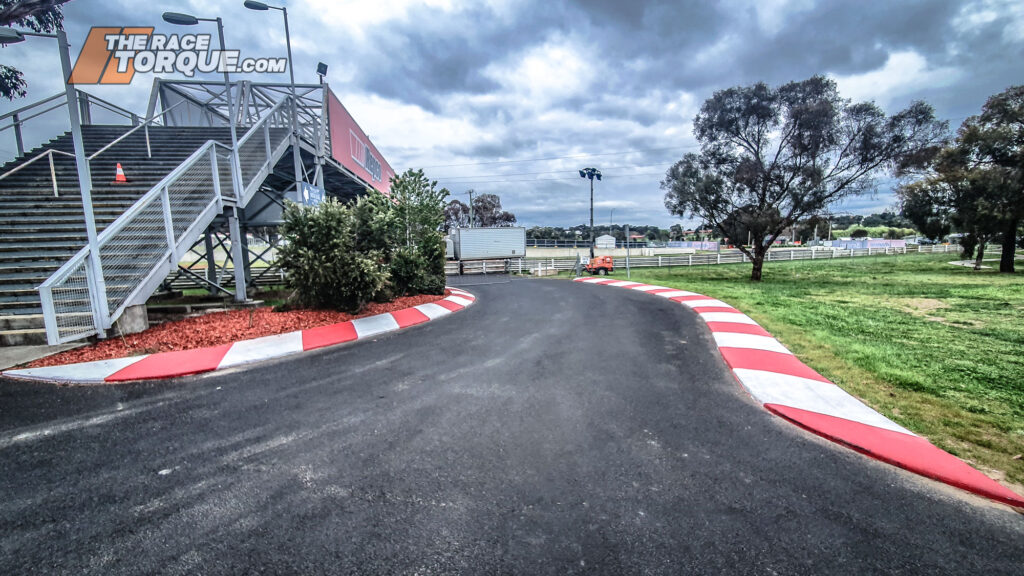 The new entrance kerb to the National Motor Racing Museum at Murray's corner is a nice touch – and gives the driveway a very racey feel.
But here's the kicker – they were actually produced from the real-life kerb templates used around the circuit, with one of the kerbs an identical replication of the example found at McPhillamy Park.
---
In scenes from 1972
Spotted: this replica of Peter Brock's 1972 Holden Torana LJ XU-1 was snapped en route to The Mountain, 50 years on from the King of the Mountain's first Bathurst victory, coincidentally, in near identical conditions to this…
---
They call it Mini Me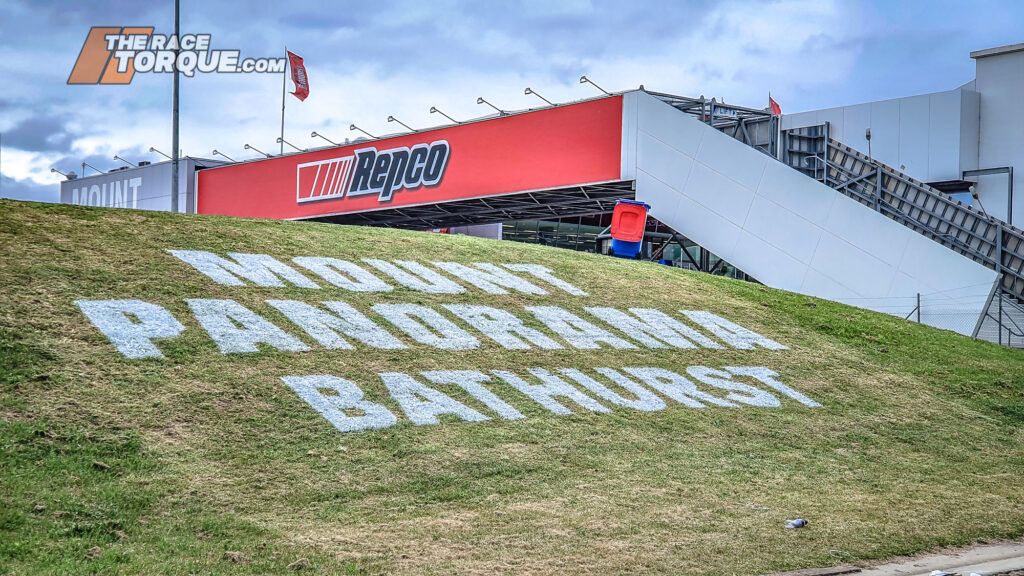 If you've ever wanted to get your photo taken on the Mount Panorama sign, but lacked the enthusiasm to climb the actual Mountain, event organisers have installed this very #instaworthy mini replica for punters on the backside of the Murray's Corner spectator bank.
---
Welcome to Australia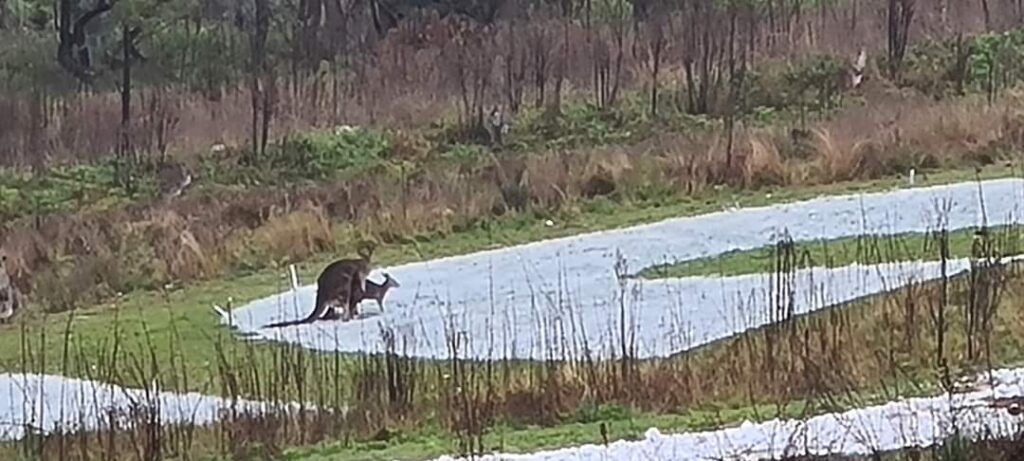 There's plenty of wildlife getting around this weekend, including on the real Mount Panorama sign.
---
Ambush marketing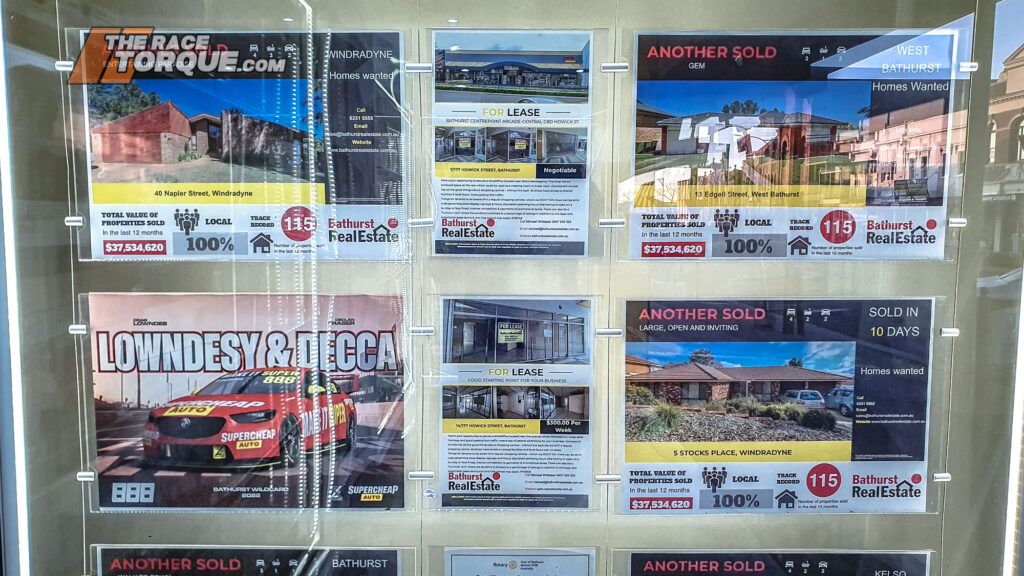 If you walk around downtown Bathurst, it's easy to get the impression that Supercheap Auto is not totally ok with losing the naming rights for the event to fellow aftermarket retailer Repco.
Both companies have gone hard decorating the town's shopfronts, with Supercheap earning pole position at the Bathurst Real Estate agency.
We have not received confirmation from the realtors if car number 888 is for sale or for lease.
---
Camping excellence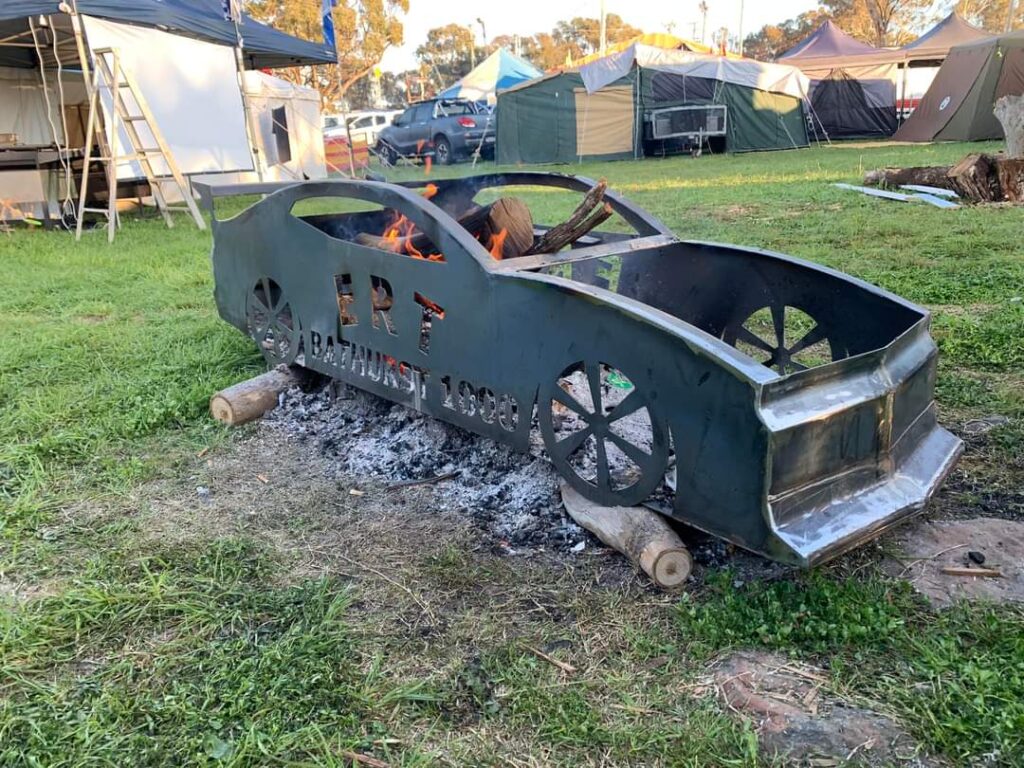 While modern-day race cars are works of art, the above firepit may well be the best piece of engineering at Mount Panorama this weekend. Incredibly well done.
---
Sunny Corner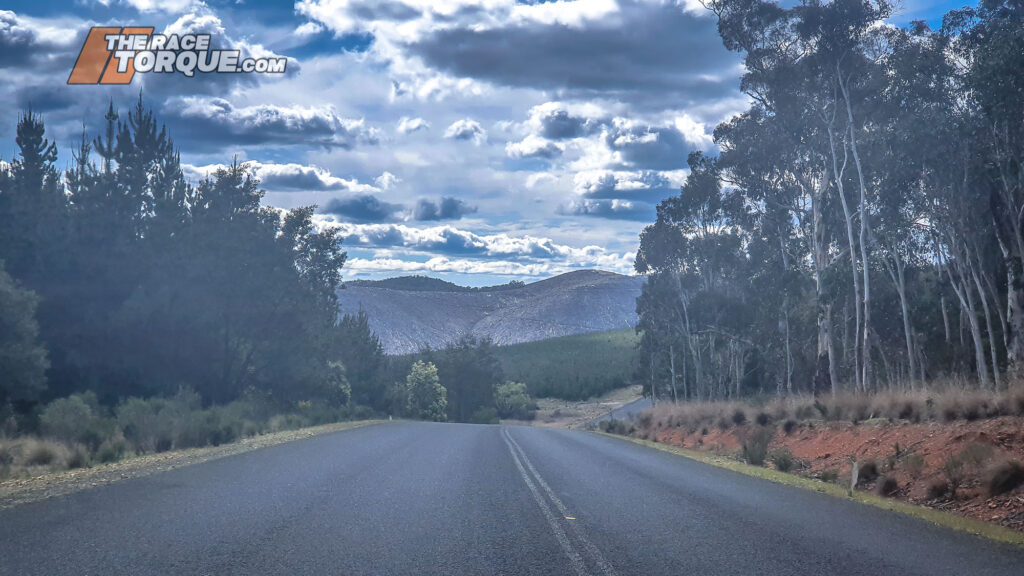 Last year we reported on the Old Vale Circuit, the public road course that was so wild that it had to be replaced by Mount Panorama. This year during race week, we have uncovered at least four other local motorsport circuits in the general Bathurst area, and a couple of them are completely insane… keep it glued to The Race Torque after The Great Race for some more classic race track content.
---
Lucky first car on track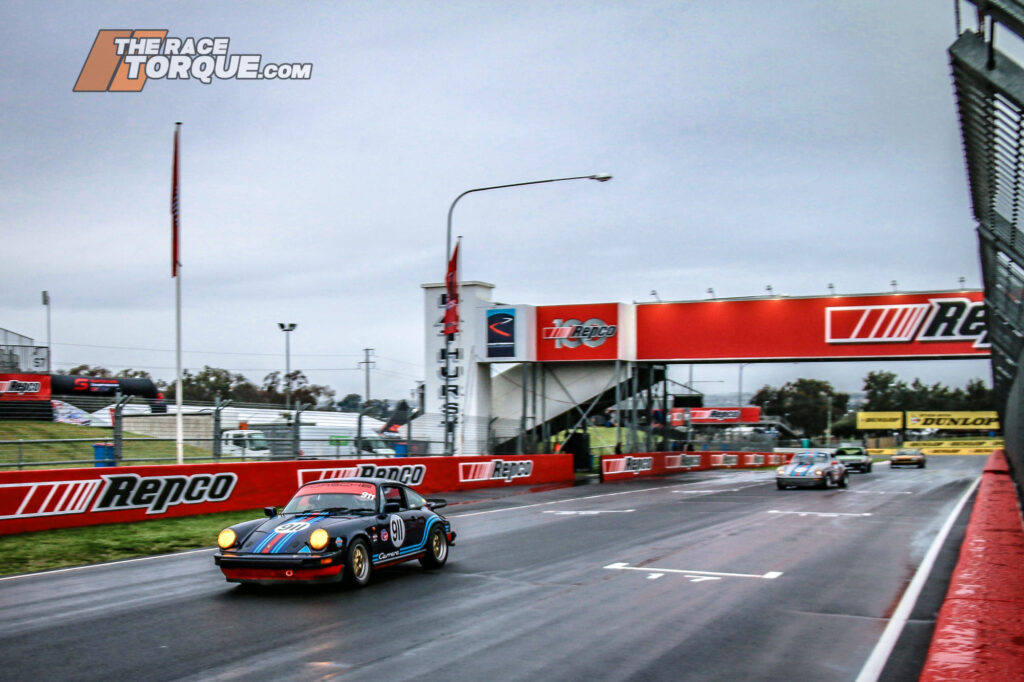 The award for 2022 goes to Doug Barbour in his Porsche 911 in the Heritage Revival. Well done Doug for winning the race to the dummy grid.
---
Whoa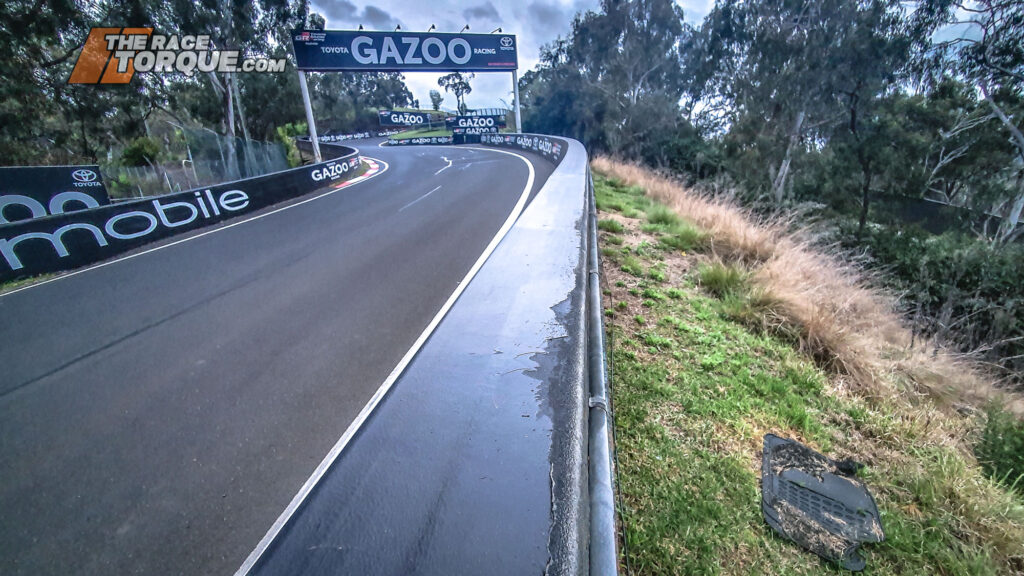 There have been some significant accidents in the course of history at Bathurst, but we cannot recall a stack significant enough to eject a car mat from a vehicle…
---
Podcast Corner: The Night Driver
If you're here, you are probably into Bathurst and Mount Panorama, but if you are also into true crime podcasts, we cannot recommend The Night Driver series enough. Prepared by investigative journalist Hedley Thomas, the multi-part series follows the disappearance over 20 years ago of Janine Vaughan in Bathurst. The pod has multiple threads that flow on from Mount Panorama plus local car culture. The author binged it on the road trip here and was looked, highly recommend it for that long drive home on Monday…
---
FROM THE INTERNET…
We agree
Dammit NSW…
Amazing stats…
Operating at a high level
Scenes: yesterday
Things aren't that bad… yet
Never go full Super2
Genuinely, legitimately, free hats for TRT fans thanks to Caltex!
---
ICYMI: The Bathurst 1000 on TRT
Today:
Yesterday:
Bathurst 1000: Wednesday Notebook
Bathurst 1000: Wednesday Gallery
Old meets new as Caltex history put on show
Bathurst 1000: On the Grid Preview Podcast
Bathurst 1000: TRT's Big Bathurst Preview
Race week build-up:
Bathurst 1000: Doric Inside Line Magazine
Caltex brand makes Bathurst return supporting young Motorsport stars
Bathurst 1000: Co-drivers rated
The incredible logistics behind Bathurst's TV
Bathurst Wildcards: A rollercoaster ride
Bathurst 1000: Everything you need to know
---
HOT
Dry track running
---
NOT
Is the wet weather going to jackpot?
---
MEME
As yoinked from Marcus Garth…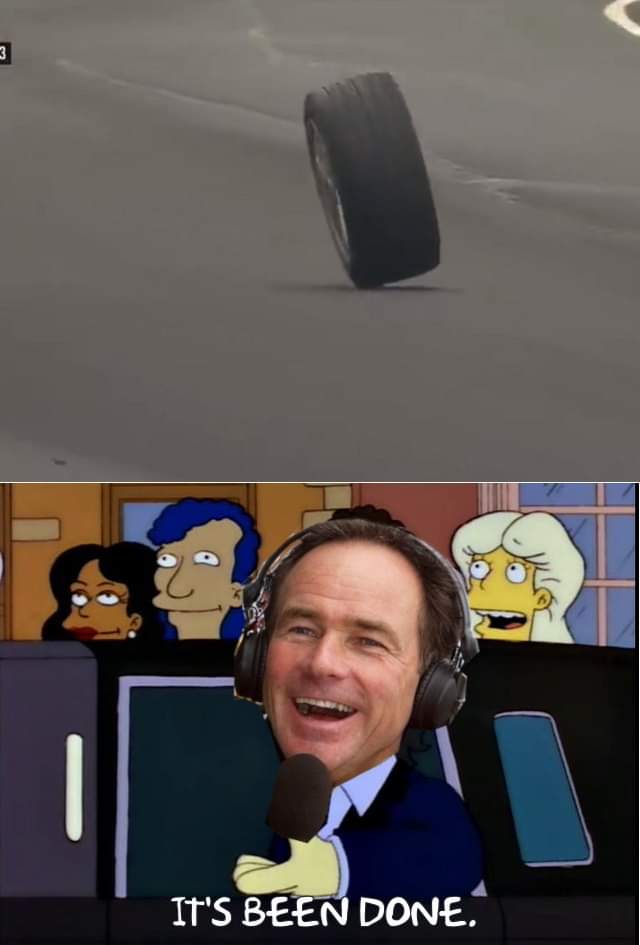 ---