Caltex Young Stars Qualifying for First Bathurst 1000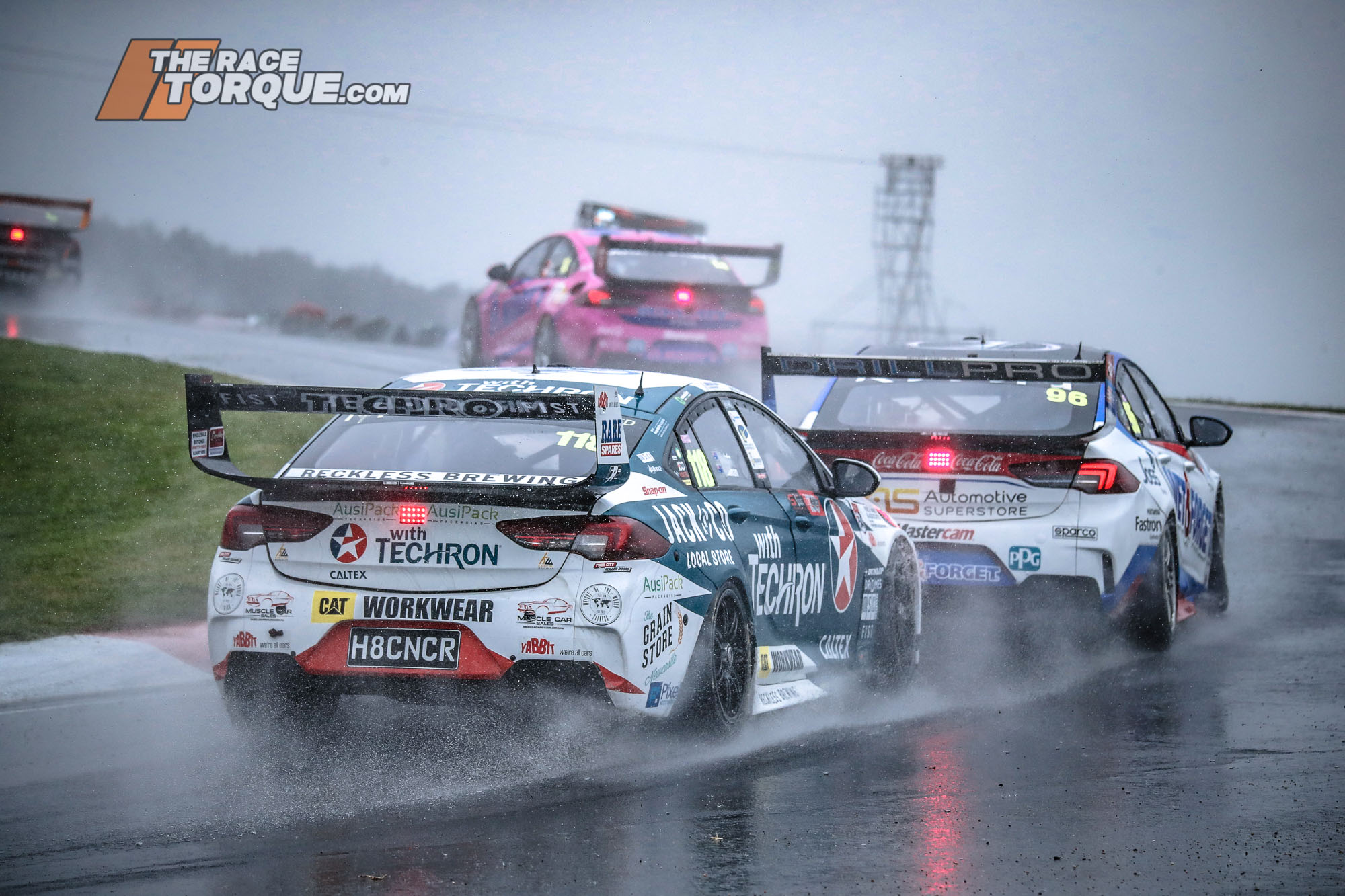 THE Caltex Young Stars will start the 2022 Repco Bathurst 1000 from 26th position after successfully surviving a wet weather qualifying session at Mount Panorama.
On a gradually drying circuit, Matt Chahda was a late improver in the 40-minute qualifying with his twelfth and final 2m28.2437s flyer his personal best of the session.
It ensures the Caltex with Techron® Holden Commodore will line up on the 13th row of the grid for Sunday's 161-lap Bathurst 1000, as both drivers make their respective Bathurst 1000 debuts this weekend.
The solid qualifying performance capped off another straightforward day for Chahda and co-pilot Jaylyn Robotham, the pair methodically working through their on-track program with little incident or delay across the nearly three hours of on-track running.
The first was held in dry conditions before the rain came to Bathurst for Practice 4 and qualifying later in the day.
Chahda and Robotham split the driving in Practice 3, finishing in 26th position with a best of 2m06.7102s.
The rain came prior to Practice four, the torrential conditions slowing lap times by 30 seconds compared to the morning. The team finished that session in 27th position with a best of 2m26.5950s.
Saturday at Mount Panorama will include another two hours of running to complete preparations for Sunday's Great Race.
Practice 5 will be for Jay Robotham only, while Practice 6 will see both drivers behind the wheel and a final 'hot' pit stop practice opportunity prior to Sunday's race.
Both sessions will be broadcast live on Fox Sports 506, Kayo Sports and Channel Seven.
RESULTS:
Practice 3: 26th, 2m06.7102s (22 laps)
Practice 4: 27th, 2m36.5950 (12 laps)
Qualifying: 26th, 2m28.2437s (12 laps)
MATT CHAHDA
"It's fun driving in the wet, but it's hard to get the most out of it. It's always changing throughout the whole field. We're happy because we're not slow and right in the mix with some of the big names and teams.
"There's always more in it, but we're happy with that performance and what we achieved today.
"In those conditions it's all about getting your lap in, getting it as perfect as it can be and knowing that one little moment can ruin the whole thing.
"We're in a good position and now we can focus on the race on Sunday. We need to be more consistent with our driver changes and pit stops, but we've got some more practice tonight and tomorrow in the remaining sessions so that will be the focus. It's been a good day."
JAYLYN ROBOTHAM
"Every lap we get more comfortable. Matt did a great job today in the wet and got lots of laps, so I'm kind of hoping it rains tomorrow so I can get some seat time in those conditions in case it's raining on Sunday.
"Every little bit of experience you get here in the wet conditions are vital before the race. There's a codriver session tomorrow so I'll get a full 60 minutes in the car and that will be beneficial.
"We've got a lot of dry laps and we're very comfortable with the car in a lot of conditions.
"We've got another day to practice before the race."