Driver Sackings in F1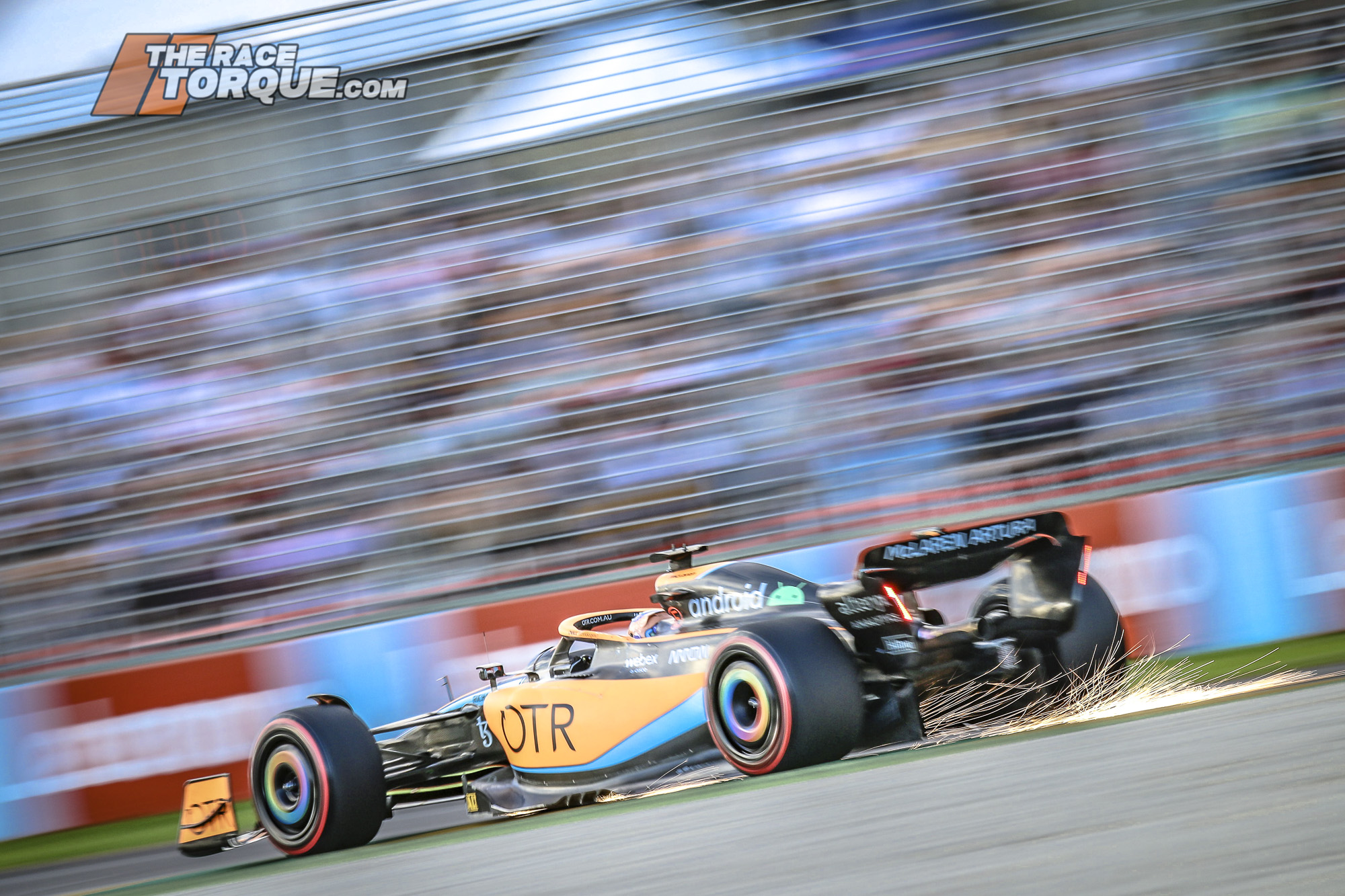 'You're Fired!' A phrase made famous recently by former USA President Donald Trump and the curiously named Lord Sugar on the TV reality show, Celebrity Apprentice.
It is also a phrase that many Formula 1 drivers have heard over the years. The difference these days is that the Politically Correct era we live in dissuades these words from being broadcast publicly.
---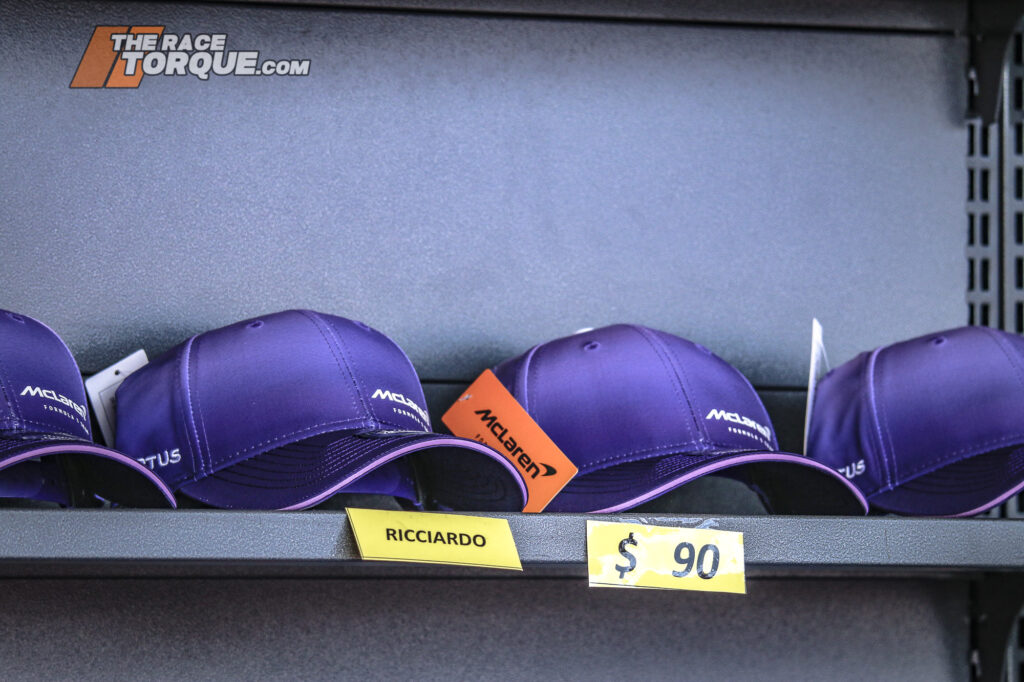 Daniel Ricciardo – McLaren 2022
Point in case, our own Daniel Ricciardo. Now it is no secret that his tenure at McLaren has been anything but disappointing, by his and the teams' standards.
True also was the somewhat deceptive commentary from Team Manager Andreas Siedel who as late as June said "We have a contract with Daniel for next year and that's why we're all staying calm, keeping working hard and trying to find those percentages that he is missing at the moment. And then we look forward to better results with him again."
Was that really a quote relating to a driver who had been sacked or just to put the dogs off the scent?
Just a few weeks later in mid-July, Daniel himself released a Social Media post stating: "There have been a lot of rumours around my future in Formula 1, but I want you to hear it from me," Ricciardo said. "I am committed to McLaren until the end of next year and am not walking away from the sport. Appreciate it hasn't always been easy but who wants easy? I'm working my a** off with the team to make improvements and get the car right and back to the front where it belongs. I still want this more than ever."
"See you in Le Castellet. Daniel."
Few were really buying the rhetoric.
Come late August it was obvious that change was afoot at Woking.
But rather than McLaren stating the obvious and telling the media and fans that Ricciardo had been terminated, they allowed a softly softly approach of Daniel posting a video of his own explaining the reasons why the two parties had agreed to 'part ways.'
Face saving, possibly. Cringeworthy? Unfortunately, yes.
So, Australia's fourth-highest, and most recent Grand Prix winner, faces a season as a backup driver at Red Bull in 2023. A loss to Formula 1 given his enormous popularity in the USA given there are three races planned there next year.
Time for Formula 1 to play a Supercars-style Wildcard?
But Ricciardo and other high-profile dismissals have not always been so pleasantly handled with everyone smiling and shaking hands for the camera. The Race Torque delves into the Formula 1 history books and serves up some of the tastier dismissals from the sport.
---
Alain Prost – Ferrari 1991
One of the biggest occurred on the eve of the 1991 Australian Grand Prix. Ferrari's dismissal of Alain Prost.
As driver sackings go, they don't come much bigger than this one! When you liken driving a Ferrari F1 car to 'a horrible truck to drive', your days at the Scuderia are numbered.
Prost had come within a whisker of pipping great rival Ayrton Senna to the 1990 title in his first season with Ferrari.
Less than a year later, he was gone.
What is certainly true is that the Ferrari in 1991 was not a patch on the 1990 car and Prost could only manage five podiums. Prost was openly critical of the car with his famous 'truck' comment during what would be his final race in Japan.
Prost did everything he could to squeeze performance out of the 643, but Ferrari team director Claudio Lombardi said the sacking was down to other factors.
"We are very happy with the performance of Alain Prost. I personally worked with Alain for the past four months and he is a very good driver and a fantastic test driver. On the second point, his behaviour during this season has not been at the level that Ferrari would like from a top driver. His behaviour inside and outside the team meant that Ferrari had to stop the relationship," Lombardi told the F1 Media pack in Adelaide.
One of the more evocative images from the lead-up to the 1991 AGP in Adelaide was the removal of Prost's name board above the Ferrari garage to be replaced with Gianni Morbidelli.
Prost would bounce back in 1993 with Williams and take a dominant fourth World Formula 1 Championship.
---
Damon Hill – Williams 1996
Leading the 1996 world drivers' championship by 13 points with three rounds of the season remaining, Damon Hill was told by Williams that his services would no longer be required for the following season.
With so much at stake, it seemed an entirely inappropriate time to break the news when the focus should have been on the title battle ahead.
Rumours were rife at the German Grand Prix that Heinz Harald Frentzen was close to a contract and Hill would be dumped. Hill went on to win that weekend but the rumblings of his effective sacking or non-renewal of his contract as Williams would not go away.
The sticking point, as quoted by The Independent at the time, appeared to be Hill's growing salary demands. He was requesting $12 million, while Williams was not prepared to go beyond $8 million. Frank Williams had always been dismissive of driver's salary demands, and as history will show, this caused some very poor management decisions.
It was sometime later after the Belgian Grand Prix that Williams informed Hill's legal team that they were withdrawing from negotiations and Damon was free to look elsewhere for a drive.
It seems somewhat bizarre that a compromise was never reached for Hill to defend his world title in 1997, especially considering that he left to drive for Arrows the following season for less money than he was already on.
Frank Williams some years later admitted, "I probably thought at the time, almost certainly did: 'Great, great. Thank you, Damon – we need to do better.' And I thought the guy we chose would do better and in fact it was a serious error of judgment. For which I'm responsible."
---
Nelson Piquet Jnr – Renault 2008
He was not one of the fastest drivers on the Formula 1 grid in 2008 and was up against formidable talent with Fernando Alonso as his teammate, but the reason he was ultimately sacked seemed harsh given the circumstances.
At the Singapore Grand Prix, Piquet Jnr was told by his team to crash the car deliberately.
In a statement submitted to the FIA after the race, Piquet Jnr said, "After ensuring I was on the designated lap of the race, I deliberately lost control of my car" (on the exit to turn 17, the second part of a right-left chicane.) "I did this by pressing hard and early on the throttle. As I felt the back end of the car drifting out, I continued to press hard on the throttle, in the knowledge that this would lead to my car making heavy contact with the concrete wall …"
Why was such an insane strategy ever even discussed, let alone enacted?
Well, team boss Flavio Briatore and Technical Director Pat Symonds, concocted a plan to move Alonso up the field due to his lowly starting position of 15th. By causing the Safety Car, a lightly fuelled Alonso would seek an advantage by pitting while others stayed out, and then running long to gain places. Alonso would go on to win the race!
"Mr Briatore discreetly said, 'thank you' after the end of the race" Piquet said but the deliberate crash was not discussed with him by anyone after the initial meeting and agreement.
Piquet was ditched halfway through the 2009 season to be replaced by Romain Grosjean.
---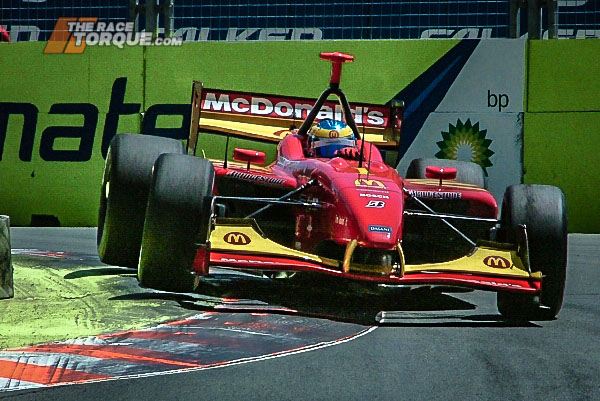 Sebastien Bourdais – Scuderia Toro Rosso 2009
Sebastien Bourdais arrived in Formula 1 in 2008 with impressive credentials. He was a proven Indy Car winner with four consecutive Championships under his belt. His move to the Red Bull-owned Toro Rosso was seen by many as a steppingstone to the Red Bull F1 team, but after 18 months Bourdais F1 career was in tatters.
With someone with so much open-wheeler success, Bourdais was by no means setting the F1 world alight in 2008, with a best result of fourth. Modest improvement was seen in 2009 but in July at Nürburgring he received his marching orders.
However, this sacking makes our list not by the fact that Bourdais was judged to be underperforming, but rather by the way The Red Bull / Toro Rosso squad handled it.
He was sacked by text message……SMS…'You are Fired!'
Sebastien Bourdais then accused his former employers of lacking "style."
"The way they got rid of me was very disappointing," Bourdais, who subsequently reached an out-of-court settlement with the Red Bull-owned Toro Rosso team reputedly around $2.1m US, told the French magazine Autohebdo. "Dietrich Mateschitz was at the Nürburgring but he did not speak with me. He did not call me. Everything was done by SMS, which to me has no style," he said.
---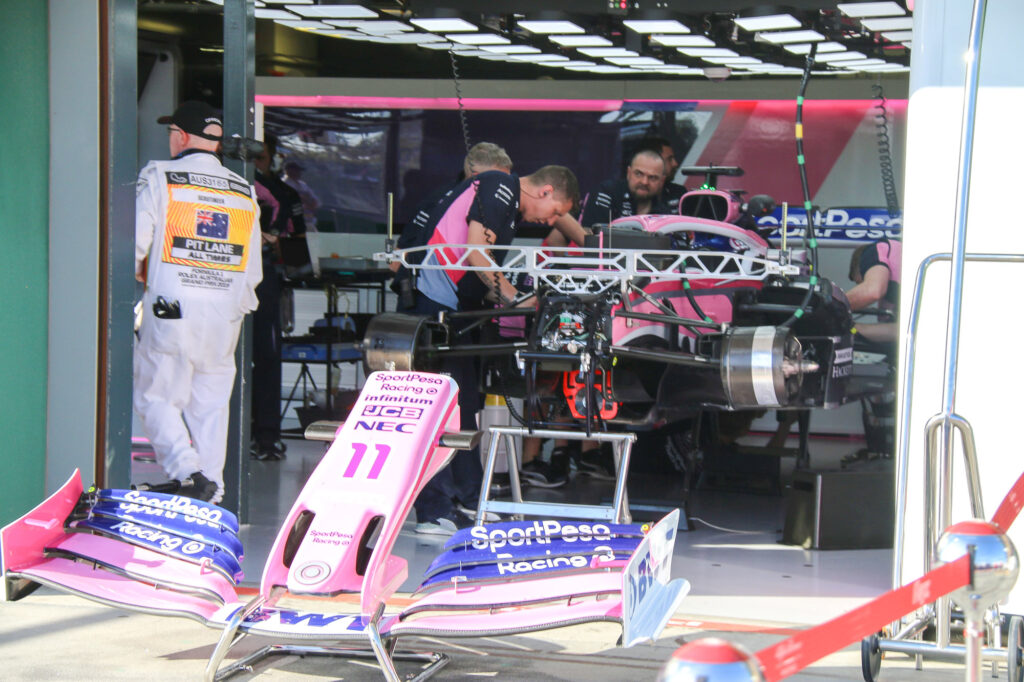 Sergio Perez – McLaren (2013) and Racing Point (2020)
Our final Formula 1 story of woe is Sergio Perez. The Mexican holds an unenviable record of being sacked twice.
He joined McLaren following Lewis Hamilton's decision to leave for Mercedes. The Woking-based team announced in September 2012 that Perez would join on a multi-year deal from 2013.
But results were hard to come by in 2013 and Perez did not finish higher than fifth. Although he out-qualified teammate Jenson Button on eight occasions and beat him in five races, he was ruffling feathers at McLaren. Under Ron Dennis' reign, this was not a good strategy.
After the Bahrain Grand Prix, Jenson Button said of Pérez's driving style:
"I've raced with many team-mates over the years and with quite an aggressive team-mate in Lewis, but I'm not used to driving down the straight and then my team-mate coming along and wiggling his wheels at me and banging wheels with me at 300km/h. I've had some tough fights in F1 but not quite as dirty as that. That's something you do in karting and normally you grow out of it but that's obviously not the case with Checo [Pérez]. Soon something serious will happen so he has to calm down. He's extremely quick and he did a great job today but some of it is unnecessary and an issue when you are doing those speeds."
Checo was given his marching orders in November of 2013 after only one season.
He then spent seven years at Force India / Racing Point and well and truly resurrected his career. But again, curiously he was let go at the end of the 2020 season, despite the fact he signed a three-year contract in 2019.
Team Principal Otmar Szafnauer said: "Checo has been part of the Silverstone family for seven years and in that time has become one of the most complete drivers on the grid. Blisteringly quick on Saturday and Sunday, he's established his reputation as a tenacious racer and together we have enjoyed some fantastic moments."
Another piece of spin from a Formula 1 boss who was really saying that despite all that – Checo, you're fired! Szafnauer would of course head into even more controversy just two years later at Alpine where Alonso turned the tables on the team.
Despite the sacking, Perez finished the 2020 season with 125 points, scoring 1 win and 1 podium. He finished fourth overall which was his best-ever championship result, a result he equalled in 2021.
---
Special Mention: Nikita Mazepin – Haas 2022
Russian Formula One driver Nikita Mazepin was sacked some say for his abysmal on-track performances but in reality, it was over Russia's invasion of Ukraine.
Or both…