INSIGHT: The unheralded best there's been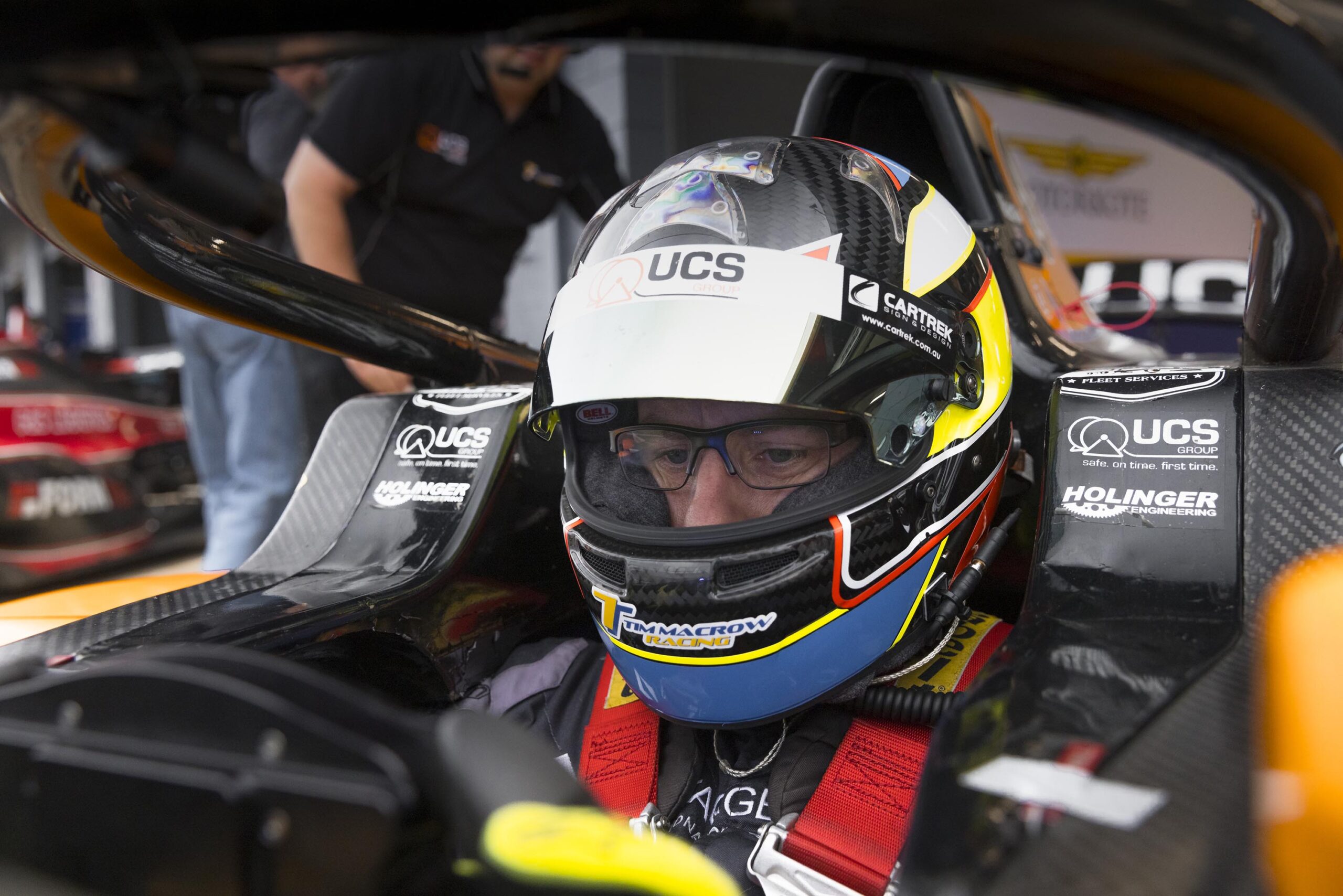 HAD TIM MACROW been a Touring Car racer, his forthcoming retirement from full-time competition at the end of this week's Adelaide 500 would be feted by all and sundry.
Special graphics would be rolled out, feature interviews shot, testimonials penned and the media coverage would be everywhere.
Unfortunately for Tim he chose, in some ways by circumstance and in others by a bloody-minded determination to make it work, to race open wheelers.
Which in this country, at least in terms of media exposure and fan adulation, is like choosing to play club cricket when you're clearly good enough to be playing for Australia.
In his chosen field, however, Tim Macrow was as good as anyone he raced in the last two decades of the sport here.
In Formula Ford he nearly knocked off David Reynolds for the championship in 2004, falling two points short in a dramatic Sandown finale'.
With no budget to go to Touring Cars, he and his father – himself another unheralded racing legend – Peter bought a 2001 Dallara F3 car from BRM and entered Formula 3.
It was there, in the high downforce nimble little open wheelers, where he showed the full weight of his natural ability, his racecraft and his hustle.
His 2007 championship remains the stuff of legend; entering the final round third on points and failing to qualify on the front row for either of the two races at Sydney's long-lost Oran Park circuit. He'd also shunted in practice on Friday, tweaking his arm and forcing him to race in pain.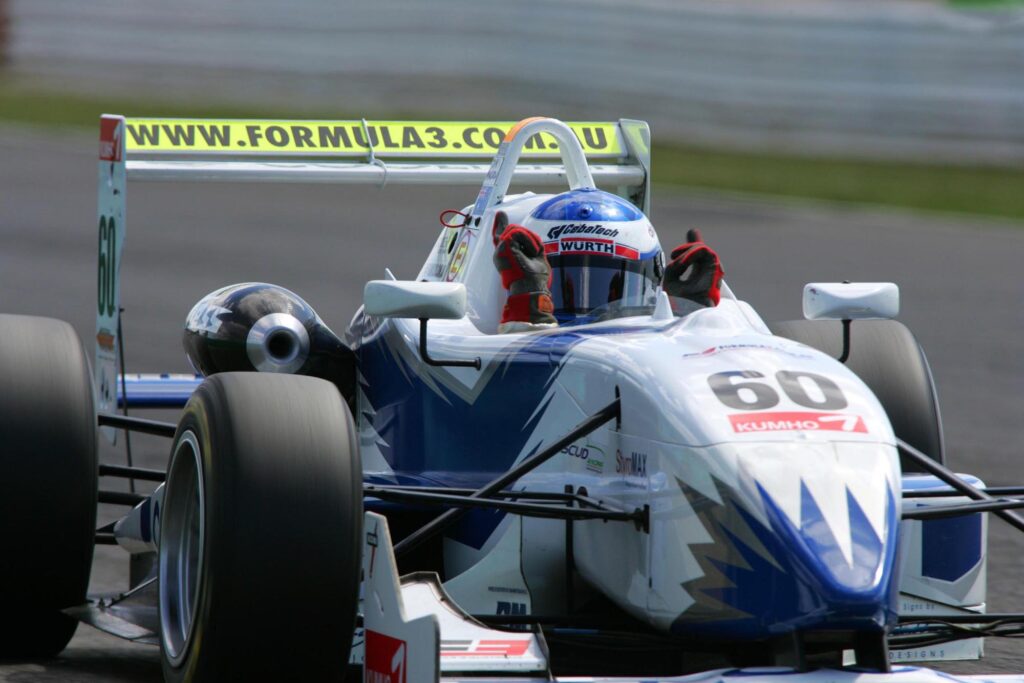 He finished second in race one and vaulted spectacularly past the front row of the grid in a do-or-die finale' to claim the title, lift the Gold Star – something his dad never quite clinched – and beat the strongest F3 field yet assembled in the country. It was epic.
Tim won three titles in Formula 3, two of them Gold Stars, but it's perhaps his performances that didn't deliver titles that emphasise just how good he was.
Take Symmons Plains 2008, for example.
Dusting his old F301 Dallara off for a one-off cameo at Symmons Plains, Tim was never seriously expected to challenge the might of the well-funded and resourced Team BRM and TanderSport squads that were battling the title.
So, with an engine way beyond it's recommended rebuild point, he pulled almost all the wing out of his now two-generation old car and went the full send.
He finished third, hands a-flurry as he wrestled a car with no downforce and on a slick tyre on a greasy circuit. It was Formula Ford style driving in a distinctly non-Formula Ford car.
He played the same trick at Sandown a few years later, this time in a 2004-spec Dallara. While Ben Barker and Mitch Evans – you'd have heard of them – battled furiously for the F3 championship, Macrow sailed off into the distance, way out in front of both.
When the concept of what is now S5000 came along, there were few better or more experienced to lead the development pathway for Australia's new top open wheel category.
As a driver, Macrow's strengths remain to this day his consistency and his relentless ability to extract the absolute maximum from a car in racing conditions. He might not qualify quite as well as the teenagers around him – but you knew damn well that in a race you will see everything that his car, on that track and on that day, can possibly deliver.
An aggressive racer, Macrow was always hard but always fair. Part of that is just the way he's made. The other part was the gnawing thought in the back of his mind that if he shunted, there might not be budget to fix it afterwards.
That has informed his driving and allowed him to be so capable for so long.
It's also made him popular. If he were in Supercars he'd be one of the bigger names because he mixes a Todd Hazelwood level of approachability with a van Gisbergen-style killer instinct on track. He will hate both of those comparisons, too, which is another testament to the man.
Tim Macrow's full time driving career winds down with him still firmly at the very top of his game.
In S5000 he has gone up against Joey Mawson, who has raced on the F1 pathway, James Golding, who is now a Supercars full-timer and Nathan Herne, a highly rated young star of the future and he has beaten them all.
He was seething following Darwin, furious when a disastrous final round of the Gold Star championship dropped him from title contention coming into the weekend, to not even in the top three after it.
The fire still, clearly, burned.
And yet so too did the pragmatic nature that has also helped inform his racing career.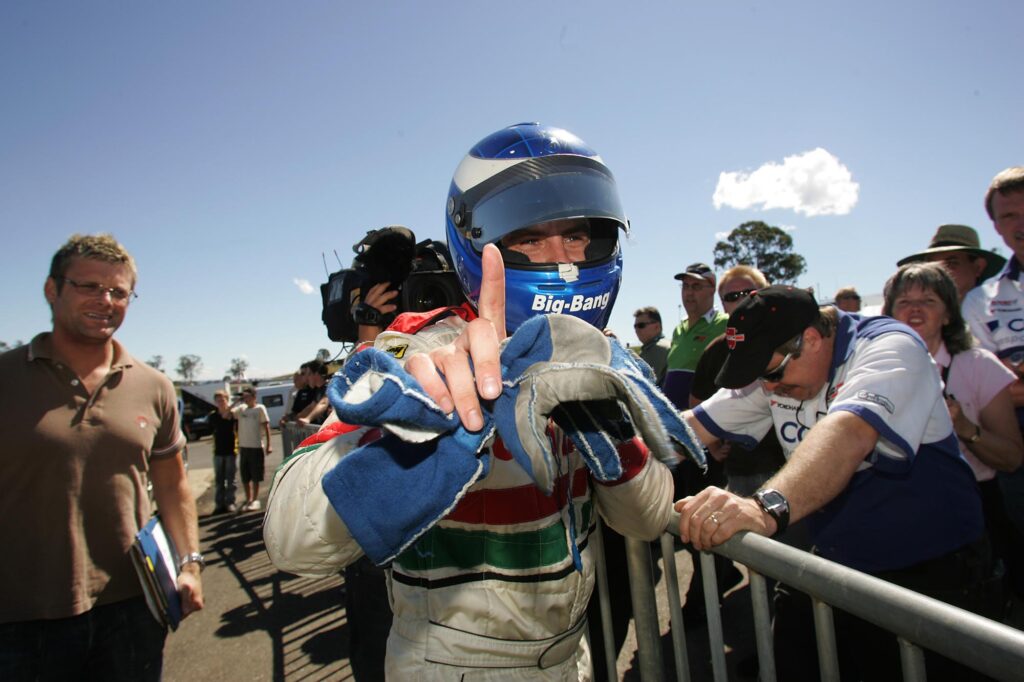 In the same way that, when it became clear the funding for an overseas career was unlikely to eventuate he dedicated himself totally to winning everything he could in open-wheel racing locally, so too has that informed his next step.
His burgeoning Tim Macrow Racing business continues to expand with a fleet of Formula 3 cars perfectly positioned to help the next generation of young talent come through.
He's also been the driving force behind Formula Open, which after several false starts now looks to finally be able to deliver a 'Wings and Slicks' category the country needs and deserves. It's all mostly on Tim's shoulders.
Tim will still race following the S5000 finale' this weekend, and indeed plans to run multiple cars in the championship next year even if he's not driving one of them.
There are endurance races on the list and if he doesn't end up back behind the wheel of a Formula 3 car at some point in the near future, I will be shocked.
In the meantime, it's worth us reflecting on a truly impressive racing career, one that in other disciplines would rank in the all-time greats.
But knowing Tim, knowing his wonderful family and the way he operates, in a strange way it's almost like it's better that this – like much of his career – flies a little under the radar.
Because those who know – those who have been there and seen it unfold – know how damn good a ride it has been and probably appreciate it even more for it not being as common knowledge as it could be.
It's a ride that leaves him as a two-time Australian Drivers' Champion, the most winning driver in Gold Star history and an influential force in the positive promotion of open wheel racing in Australia.
Well driven mate.