COMMENT: There's a limit to 'less is more'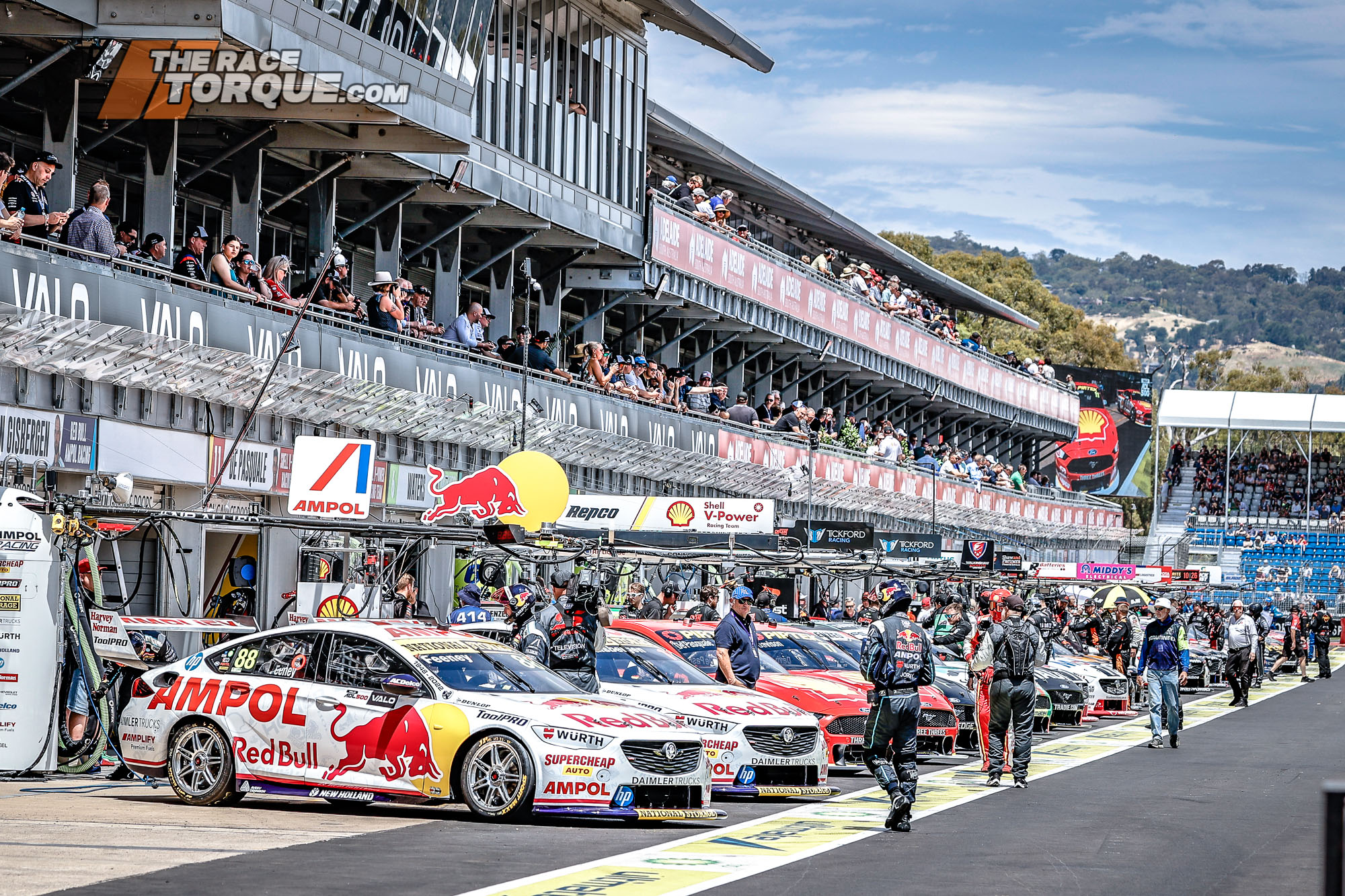 FRIDAY at the VALO Adelaide 500 was a good day.
The sun was shining, though not yet at the scorching levels that the weekend would bring.
The crowds were out. The on-track program was significant and the atmosphere buzzed from the morning, through the noon and into the night as The Presets dropped their Doof Doof baseline across Adelaide. Heck, TRT even won an award.
People were happy, the buzz of 'it's good to be back' was in the air and Adelaide was truly alive again.
And yet, the was a gnawing feeling in the pit my stomach that something wasn't quite right, and it was only when the Supercars rolled out for their qualifying session that evening, at 5:35pm, that it struck me.
It was a fifteen Minute qualifying session.
Now if we work on the basis that for a vast majority of the time practice is relatively meaningless to the punters sitting in the stands, spending a not inconsequential sum of money (even at 2012 prices, thanks to our elected motorsport lord and saviour Pete Malinauskas) to see the stars and cars of Supercars for just 15 minutes seems a bit of a cop out.
If you'd been there since the first Aussie Racing Car session at 8:40am and left when The Presets (have I mentioned how loud they were?) finished at about eleven that night, it made for a long day to see 15 minutes of truly meaningful Supercars action.
Now sure, it's an event and people pay to see more than just the Supercars – but ultimately they remain the main reason a vast majority of people attend.
Which is why the weekend's main-game schedule – at least the early part of it – felt disappointing.
It's almost as if it wasn't adaptable enough to suit a four-day event, admittedly, something the sport hasn't had to worry about for some time (and no, the Grand Prix, where F1 is king, doesn't count).
Thursday's 30-minute practice felt tacked on for the sake of having it on Thursday – but then it only diminished the Friday program which, between practice and qualifying, totalled just 45 minutes of on-track action for the big stars.
I wonder if in spending so long now with trimmed-back schedules during the Covid period that the sport has become inflexible when it comes to adding more track time?
Sure, you can't go overboard. The teams accept a certain amount of running each weekend and the more miles they do, the more the costs ratchet up.
But when there's 40,000 people at the venue on a Friday and they're all (mostly) there to see Chaz, Cam, Shane, Anton and friends hit it out, I think you should be delivering more than 45 minutes of the headline action.
So, what's the solution?
Scrap Thursday running, for starters. Will the loss of one, 30-minute practice session truly hurt attendance on a Thursday? I'm not sure it would. And there's lots of other ways to engage with fans on that day, without the cars hitting the track.
There were a billion people at Albert Park on the Thursday of this year's Grand Prix and not an F1 car turning laps in sight.
Plus, next year the Supercars calendar drops from 13 rounds to 12, so the teams should be OK with a little bit more track time at the major events to compensate.
On Friday then you have practice, qualifying and as a cherry on top, put the Saturday race shootout into that slot late on Friday afternoon.
Top 10 Shootouts remain box-office material and a prime-time Friday night blast would be exactly that – people would head into the circuit from work to catch it and the TV ratings would be strong, too.
It would give the day meaning, a proper news headline overnight and the punters and viewers would feel like they were delivered value.
Saturday already has a packed support program and 250km of Supercars action while Sunday has the main race plus another qualifier and another Shootout as well – so there's no problem with the weekend's content.
Other options? If Supercars don't want to change their format there are other things the event could do with their own scheduling.
In the past there would be a headlining Super2 Series race on Friday evening, and that used to be great.
Alternatively, you could run the GT World Challenge cars into the twilight and give them a headline two or three hour enduro, which would instantly become an iconic part of the local GT racing landscape and an amazing way to end their season.
It would be a promotable highlight marquee race in its own right.
They could be done in two days, head home and free up time across the Saturday and Sunday for other supports, demonstrations or other things that will bring the punters through the gate on the days where it really counts.
It's easy to have a crack at Supercars and there are genuine reasons why they deliver the sessions they do and when they deliver it.
But at an event which draws so many people on the early days, this year's main-game schedule felt weak.
With a few tweaks, more value would be delivered to make the the Adelaide 500 an even bigger box-office smash.