TRT In '22: Feast after famine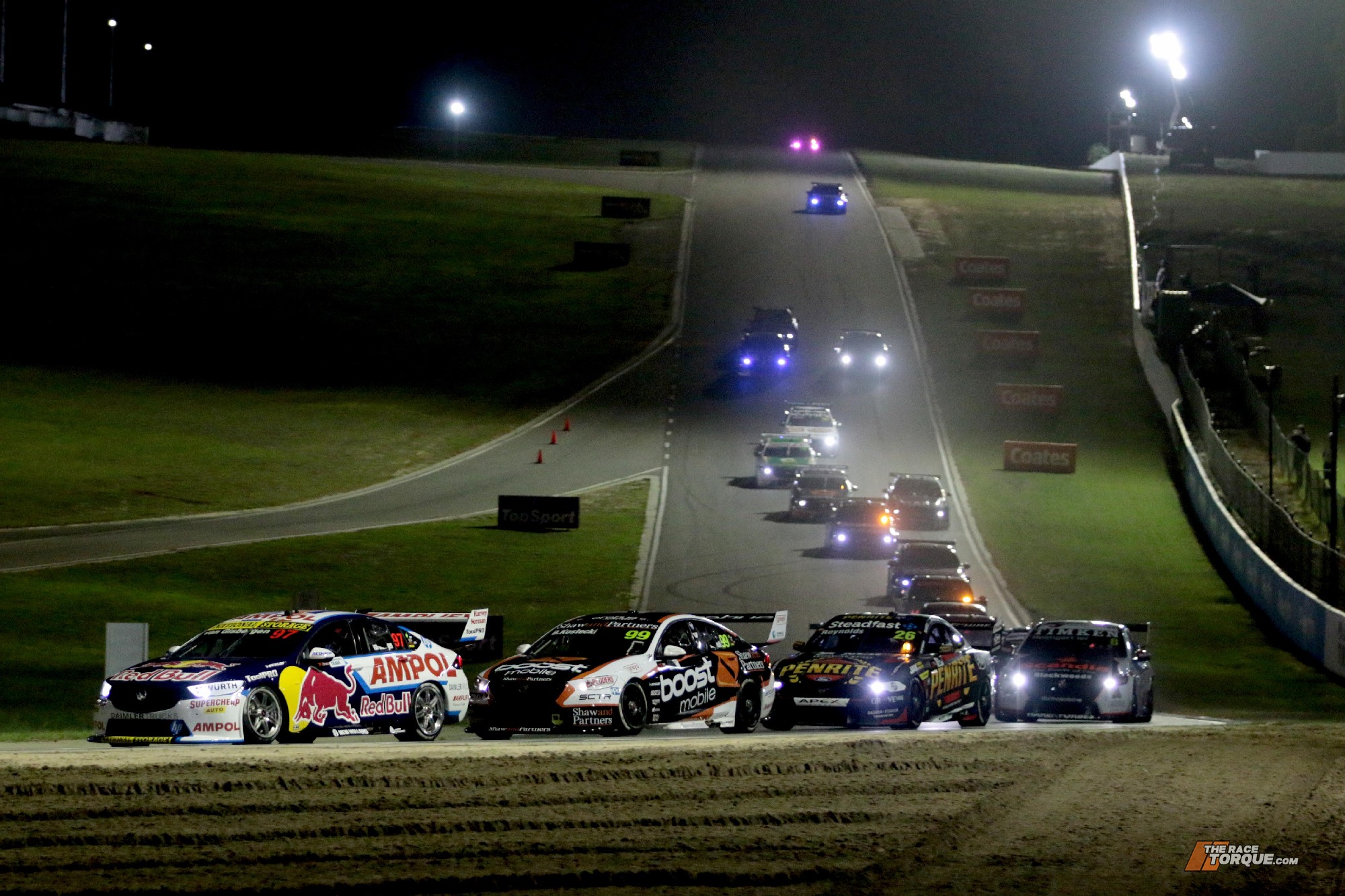 I haven't had a beer in three weeks.
For yours truly and especially at this time of year that's definitely not par for the course, however circumstances have been that the nectar of the gods does not go so well with a strong dose of antibiotics I apparently required over the Christmas period, so a dry one it has been.
Fortunately, 2022 has been well lubricated throughout so while it's unfortunate, it's not a massive loss.
In a strange way, it's also something of a metaphor for the last three years: If 2020 and 2021 were famine, 2022 was a feast of motor racing delights as our sport of choice fired back into life in a massive way.
After two years of not much, 2022 was a lot.
It's hard to know where to begin when looking back over the 2022 season because there was just so much going on, seemingly all at once.
Highlights? Hard to pick just one but off the top of my thinning head, the Grand Prix has to stand out as the shining light within our sport this year. Never before have we experienced a) such a crowd and b) a crowd so joyously happy just to be back out and about at an event. Albert Park was alive, the demons of 2020 firmly excommunicated and plenty of magic memories created. Even the race was pretty decent.
On a personal note, getting the chance to call a Grand Prix in itself was a life achievement unlocked – Literally the stuff of childhood dreams. Memorable, to say the least.
Few people thought that the 12-hour would actually return, but after a few date shuffles it did and produced a pretty entertaining show along the way.
The F-35 Lightning at Hidden Valley was a standout. S5000s looking and racing well on street circuits another. The late race battle for the lead at the Bathurst 6 Hour was a classic, as was any time Cam Waters and Shane van Gisbergen traded paint. The rain everywhere was not good but certainly memorable. The quality of the local TV product on Stan, Fox, Seven and Ten. The incredible return of Adelaide's 500 and the list goes on.
So what about this little enterprise, then? In 2022 your readership allowed TRT to go to new levels as the site posted a record year, in terms of traffic. For a little niche' site like ours, which doesn't do the hard-hitting breaking news, to have more than 100,000 readers is remarkable.
For that, we say thanks.
Overall our traffic was up 15% this year and our social numbers even more than that.
We're very proud of the community we have built and how that is reflected in the commentary and discussion on our various forums which, for the most part, is conducted in the TRT way – opinion that is informed and not inflammatory. Thanks for that, too.
Thanks also to the TRT crew.
Despite having a wife, a three-year old and a full time 'real' job Mark Walker somehow continues to find 30 hours in each 24 hour day to produce a raft of content for TRT, both written and photographic. More than half of the most-read stories on the site this year were his deep-dives into race track history which has become something of a mainstay for the website.
Tony Schibeci anchored On the Grid this year, TRTs podcast which had a record year in audience growth. Once again, OTG has its niche' in the increasingly cluttered podcast landscape here and the whole methodology of three blokes sitting around a bar talking about car racing seems to work. We're also proud to be an international voice for Australian motorsport via our ongoing relationship with Radio Show Ltd, home of Radio Le Mans.
Dale Rodgers' feature work resulted in him taking home the Supercars Media Award for best feature story in 2022, which was a great result. Dale has been at this game longer than a vast majority of our readership have been breathing and his take on the motorsport world is a valuable addition to our platforms.
Tom Arciuli – you may know him better as #DoricGuy – basically joined the team this year, popping into the Podcast and offering some written content too, especially around the growing Australian Superbike Championship which is an area for growth in 2023. The hashtag will need to change in next year, but Tom will still be around.
We must also send our thanks to Doric, Caltex and Radical Cup Australia for their support of the site in 2022.
There are others who have contributed to the site, both visibly and behind the scenes, who also have our wholehearted thanks.
So that was 2022. 2023 is looking even larger. While much of what we do will remain much the same, we hope to continue to evolve TRT, telling great stories, posting great imagery and broadly doing all the stuff no one else does.
Here's looking forward to that feast continuing into the new year but now, I really need a beer..
Craillsy
Editor, The Race Torque
December 31, 2022.