KTM XBow Back for Bathurst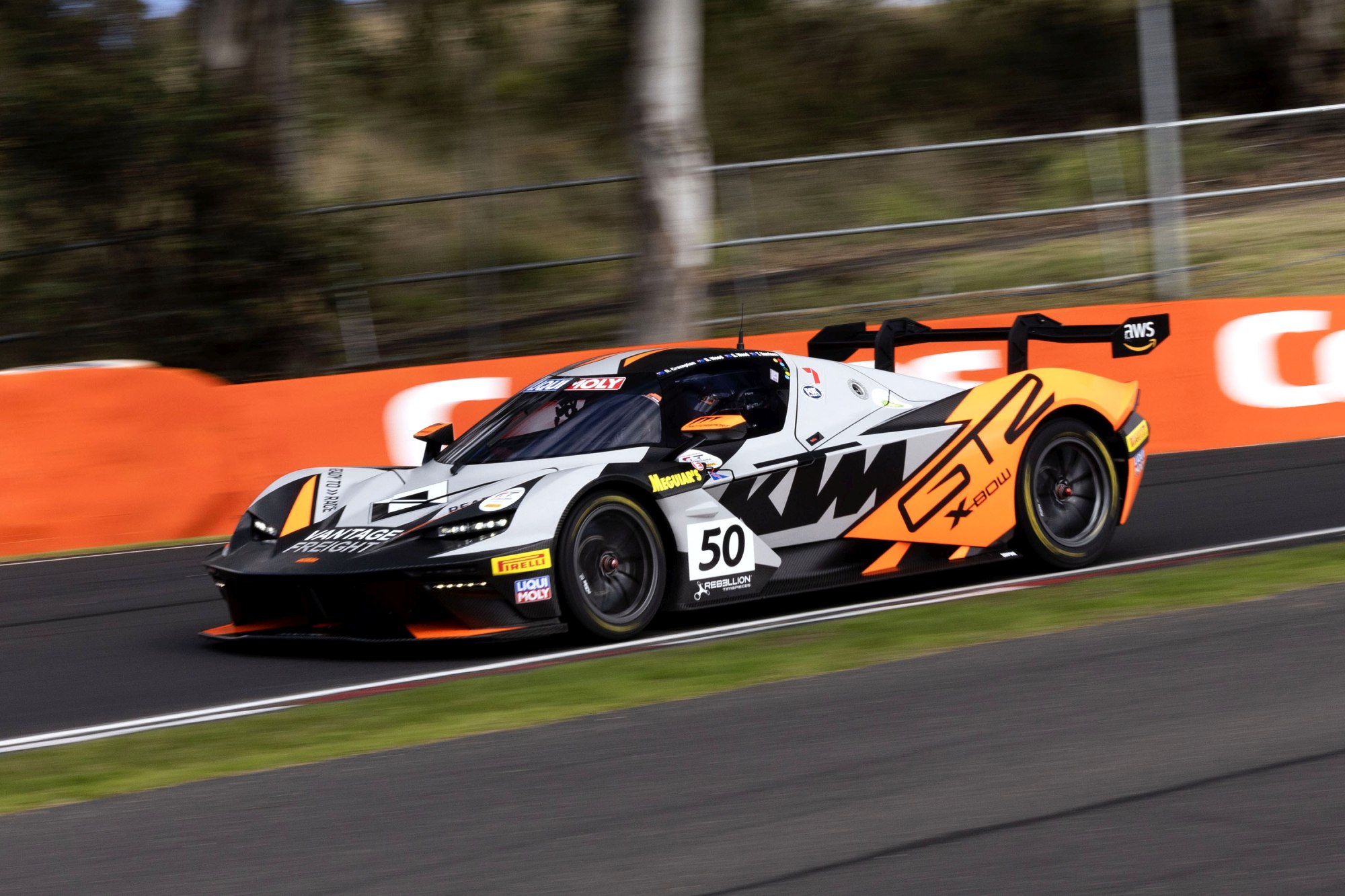 ONE of the most popular cars on the grid, M Motorsport and Vantage Racing will return the exciting KTM XBow GT2 to the LIQUI MOLY Bathurst 12 Hour this year.
The car is entered in the Invitational class, having made its Bathurst debut in the 2022 race last May.
Car owner David Crampton will be joined by an exciting driving squad that includes regular co-pilots and experienced GT drivers, Trent Harrison and Glen Wood.
They will be joined by young gun Jayden Ojeda, who will make his Bathurst 12 Hour debut this February 3-5.
The 23-year-old Sydneysider has three Bathurst 1000 starts to his credit, and last year contested three additional Supercars rounds aboard a Walkinshaw Andretti United Wildcard entry.
The still-new KTM was a popular addition to the Australian motorsport landscape last year, though its return to Bathurst has not come without significant effort.
A series of undiagnosed engine issues throughout the back end of the 2022 season put their campaign in some jeopardy, before KTM air-freighted out a new powerplant for the car this month.
A recent dyno test went smoothly with the team now full steam ahead for their Bathurst return.
The KTM points to the future of GT racing and is the first 'GT2' specification car to compete in the 12-Hour.
It will go head-to-head with a diverse array of cars in the Invited class, including a Marc II V8 and a wild Sin R1.
DAVID CRAMPTON:
"We're really pleased and excited to be coming back to Bathurst. With a years' worth of experience under our belts we know what the car is capable of and we're looking forward to a competitive race.
"KTM have been fantastic in supporting us and their efforts to get us an engine in time ensured we could make the grid. It's up to us to do the job and fly the flag well for them now!
"The driving line-up is exciting. Glen and Trent have been driving with me for a long time, they know me and the car really well and we all get on superbly.
"Jayden is a great talent and it's good to be able to give a young guy a shot.
"He and I train together and do a lot of simulator work and coaching, so it makes sense to have him in the car. It's exciting.
"Justin and the team at M Motorsport are well prepared and we can't wait to get up to the Mountain."