Bathurst 1000: Wednesday Notebook
It's back, bigger and better than before – The Race Torque's own patented Bathurst 1000 race week notebook has been dusted off for another run in 2022.
---

---
Before we lose track, you can check out our 2021 Bathurst 1000 race week notebooks right here:
Monday – Tuesday – Wednesday – Thursday – Friday – Saturday
As always, The Race Torque truly operates on a community basis, if you see anything at all of interest, don't forget to hit us up on the socials @theracetorque, with the best bits featured on these pages in the coming days.
So sit back, crack a tin, and enjoy the best damn week of motorsport on the calendar…
---
The weather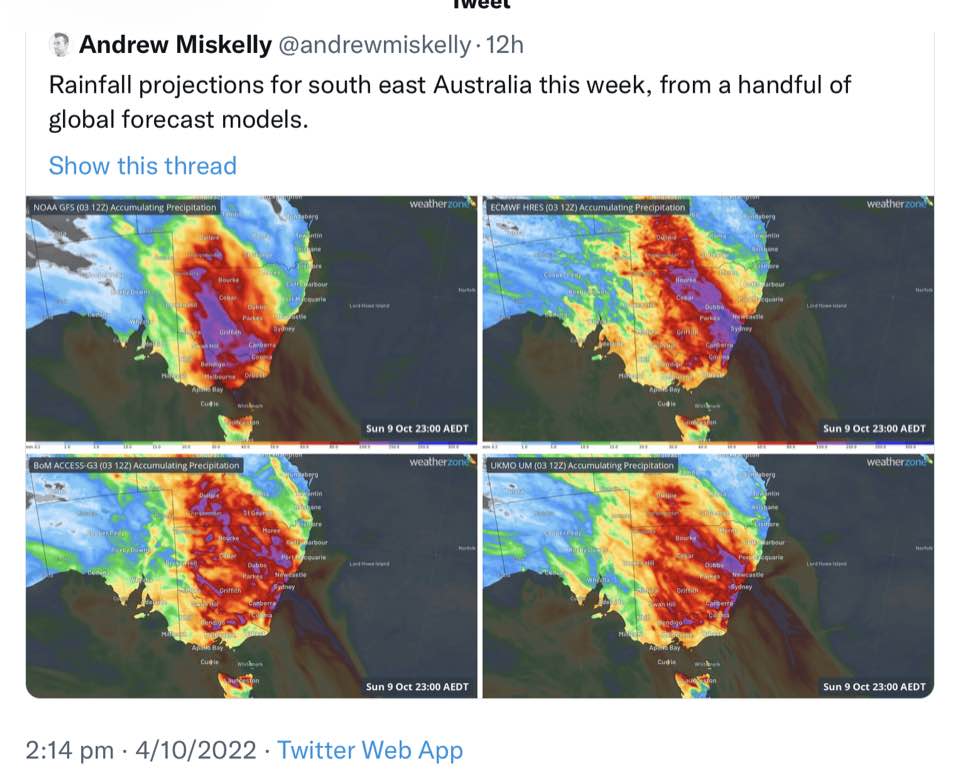 The weatherperson isn't always right when it comes to forecasting Bathurst, but seemingly a lot of weatherfolk have predicted it's going to rain, and rain significantly.
At best, the locals are saying that some of the low-lying bridges will go under, at worst, there is a 10 per cent predicted chance that there will be 280mm of rain by Sunday.
The dribbling of rain today made things uncomfortable as it was.
No thank you…
---
A hardy bunch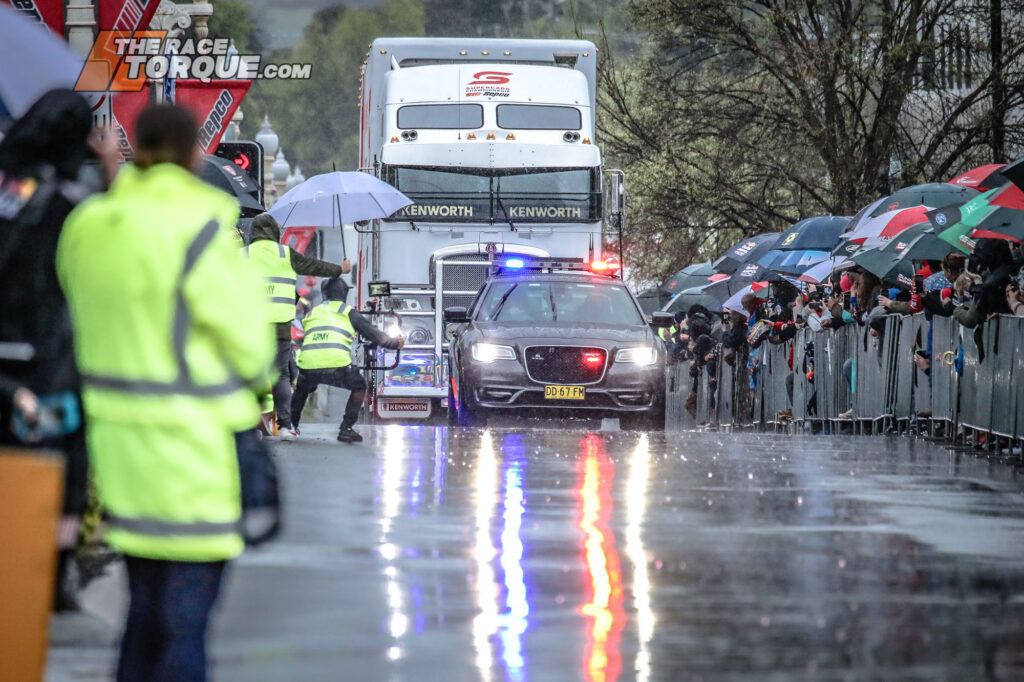 The truck and driver parade through town saw the place packed out, just like the good old days, although the weather was really working against festivities, with many of the drivers sitting nice and dry with the tops down on their convertibles.
A shame.
---
Milestone man
There's lots of talk about this weekend marking Dick Johnson Racing's 1000th race, but that's a pittance compared to resident doyen of the Bathurst media centre: the great Garry O'Brien.
The legendary man, a Bathurstian by birth, notches up his 55th consecutive Great Race start this weekend with a streak dating all the way back to 1971. His first race was even earlier than that, in 1966, when as a (slightly) younger version of himself he stood on the fence watching the start.
Gaz has been to every 500/1000km race since then, including the washed-out Super Touring race in 1999 and both races each year during the V8-two litre war.
The 55-race streak doesn't include all of Bathurst's other events; to which Garry also maintains an unbroken streak of 12 Hour, 6 Hour, Motor Festival, Challenge and other associated events since well before most of the current Supercars grid was born.
Well done Garry and here's to 55 more.
---
The Lowndes factor
Fun fact: Craig Lowndes has still got it.
Granted Declan Fraser was there too, ditto the rest of the Triple Eight driving roster, but the turnout on a Tuesday afternoon at Supercheap Auto Bathurst for the unveiling of the wildcard's final livery was amazing.
A slick production, plenty of goodies for the masses, all said, it was a very well-done exercise.
And to think, not many years ago, the drivers used to roll into Bathurst late on Tuesday – now you need to be in town Monday lunchtime, or you are missing out on the action.
---
Unfortunate timing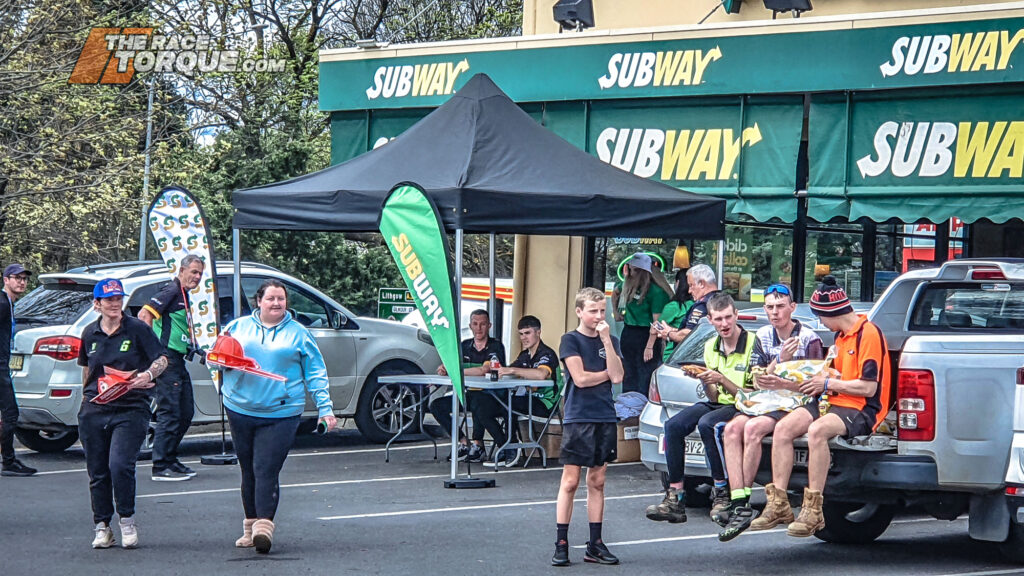 At the exact same time as the Supercheap function in an adjacent carpark, this was the scene next door at Subway.
Granted, when fans scored a Triple Eight signature next door, they wandered over, but the scheduling ultimately wasn't great on this one…
---
Now showing: National Motor Racing Museum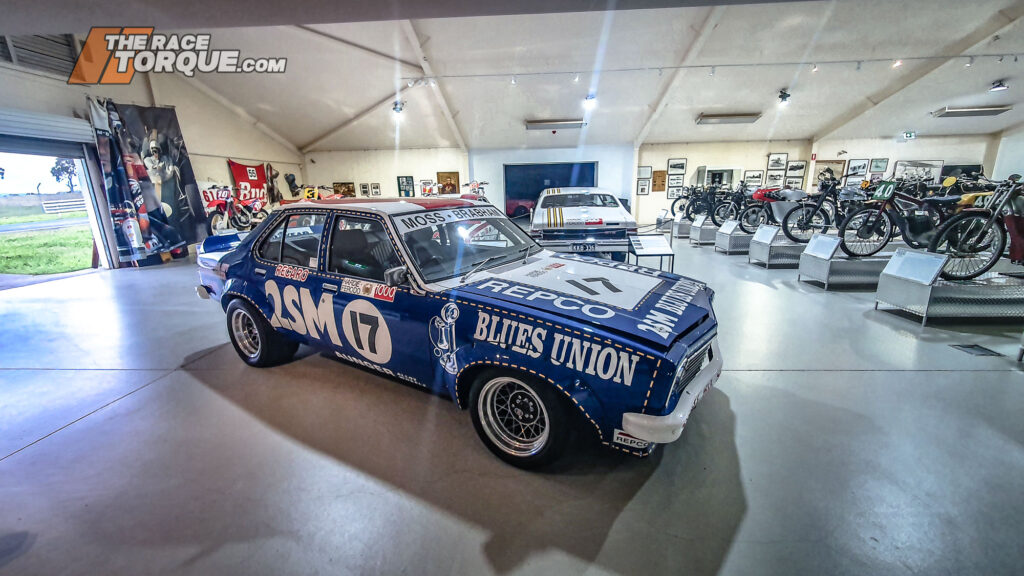 As if you need another reason to visit the National Motor Racing Museum at Murray's Corner, Repco has assembled some of the most valuable cars in the history of the nation for a special race week showcase.
Just look at the above pieces and drool. The Matich is clearly one of the coolest cars of all time, but the Repco Brabham takes the cake.
---
Travel woes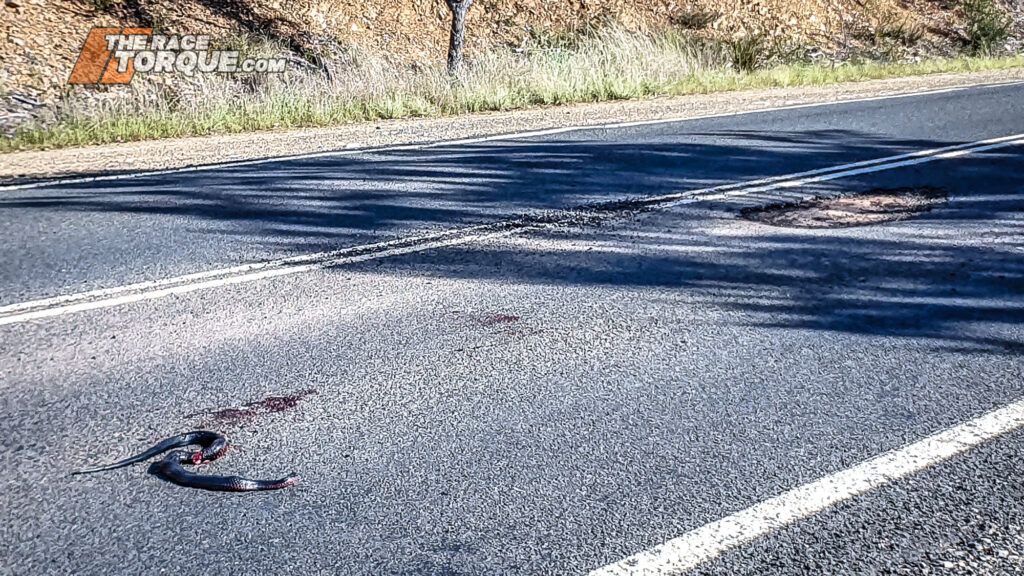 No matter which direction you attack Bathurst from, the conditions of the roads, by all reports, have continued to deteriorate from the relatively low baseline set last December. Here is one rather significant pothole, pictured to the right. To the left, you may notice a rather lengthy red-bellied black snake, which clearly didn't fare too well against the pothole…
---
Making the most of any opportunity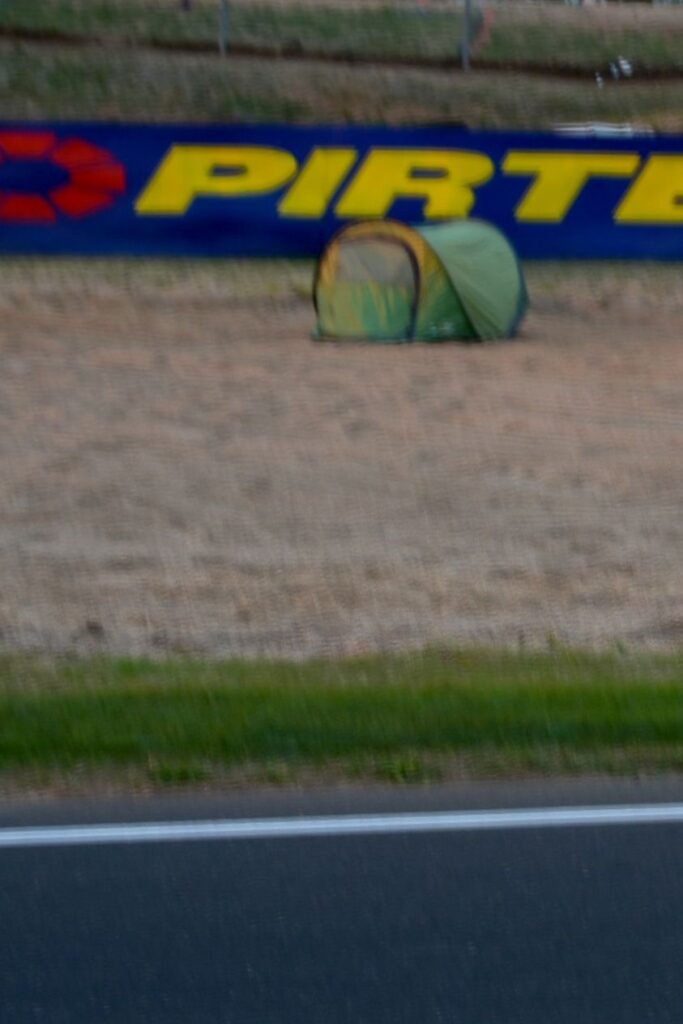 Early in proceedings, it appears this camper got himself in a spot of mischief at McPhillamy Park, and spent the night heavily bunkered.
---
Old mate, back again…
Some animals never, ever learn. Stay safe out there, nature.
---
Mono… d'oh!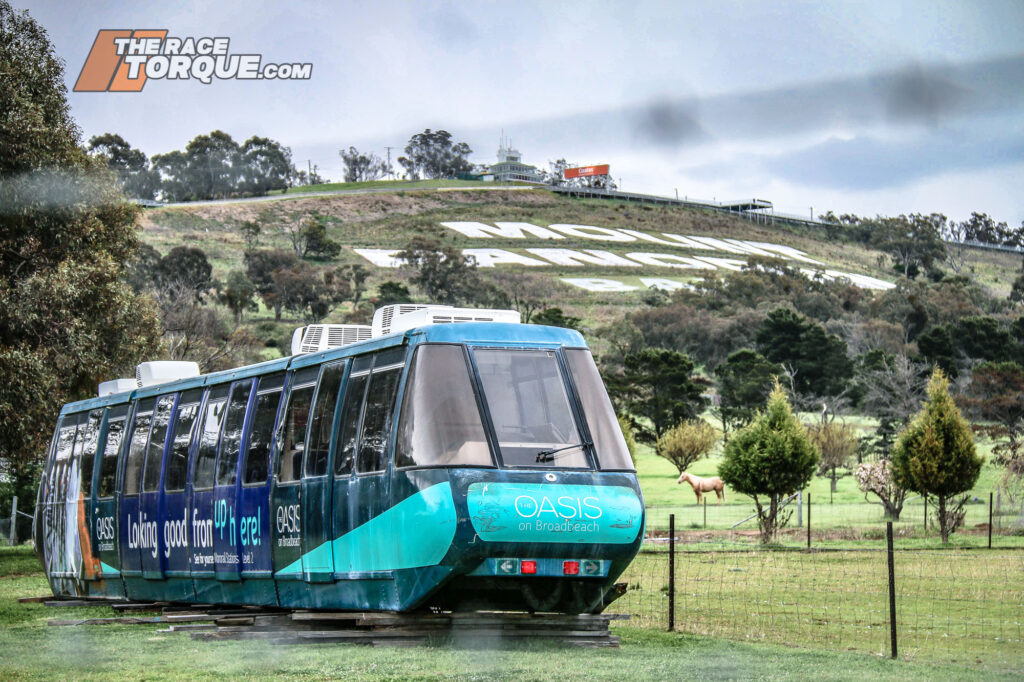 No, this isn't a dodgy photoshop job…
Recently The Race Torque broke the story of the Mount Panorama monorail, and here it is in all of its glory.
What an incredible addition to this already top-tier facility.
---
Sign heroes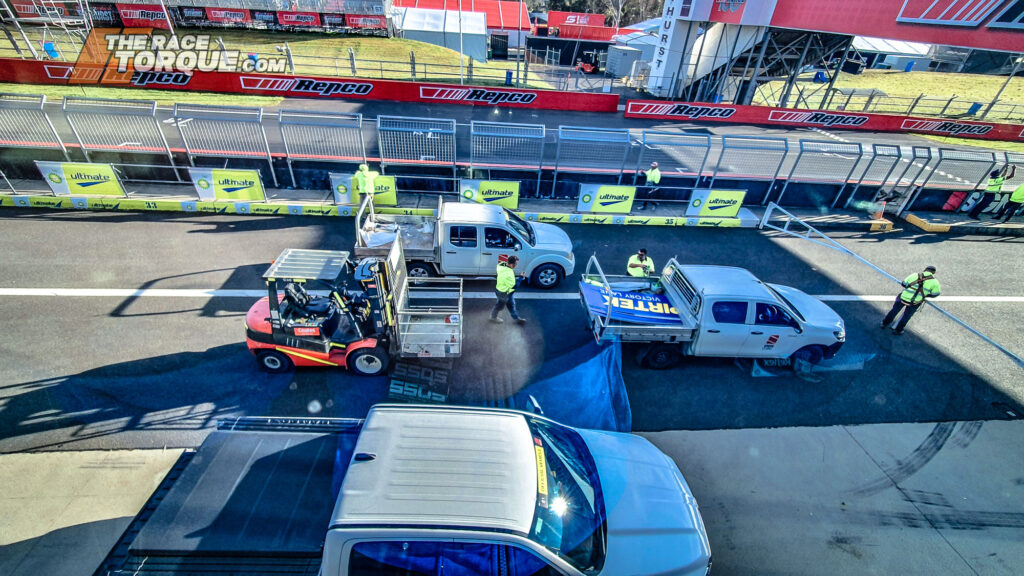 A small but important part of the task of prepping Mount Panorama for race week is the hard-working signage folk. Clearly, this race attracts significant corporate backing, and there is a massive quantity that has to be arranged. Have a close look on the TV for unoccupied trackside real estate, there truly isn't a lot of scenery that is left unbranded.
---
Bert-watch 2022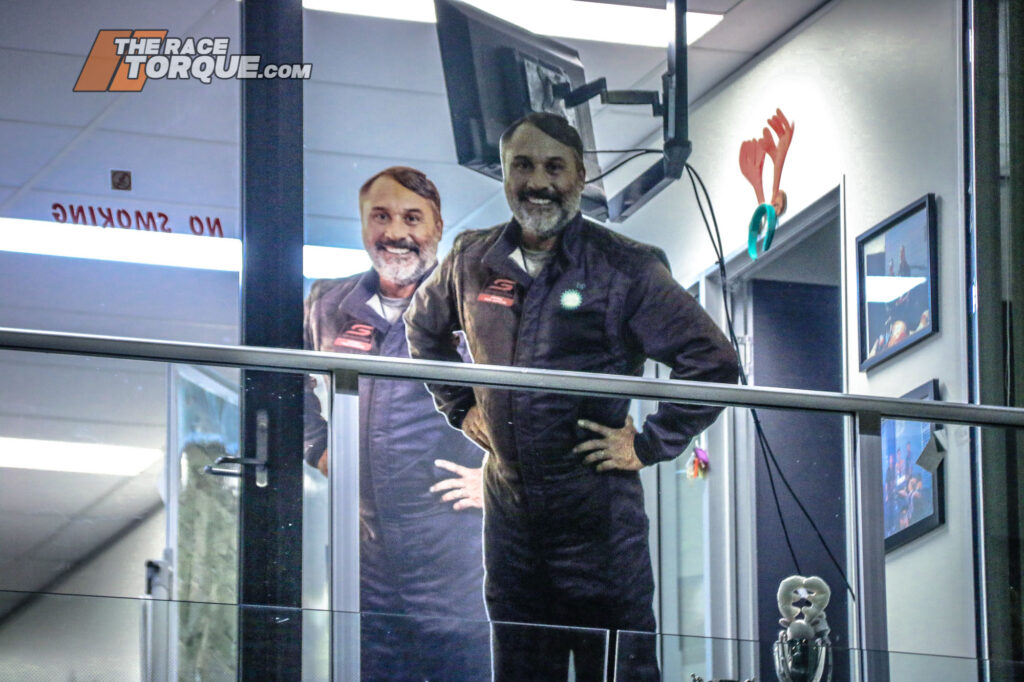 Bert and his twin brother, Bert, have been spotted keeping watch over the facility, ensuring it stays nice and clean.
---
Speaking of keeping things tidy…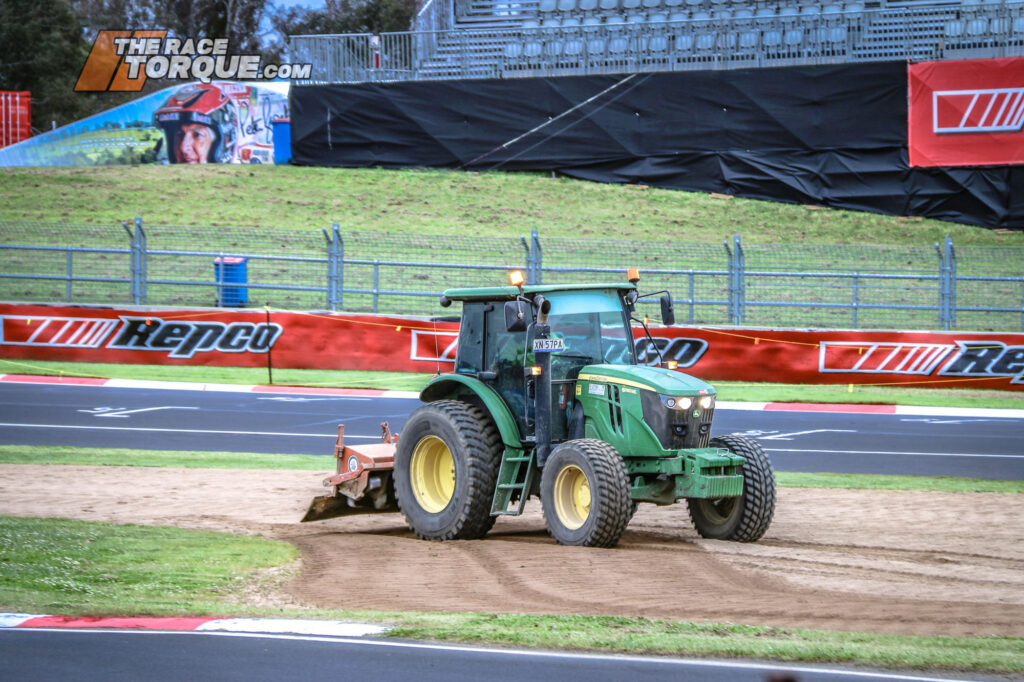 The Bathurst City Council should be commended for the presentation of facilities.
Even though the track is only used five times a year, the effort that goes into the venue's presentation continues to be top-notch.
---
Clearway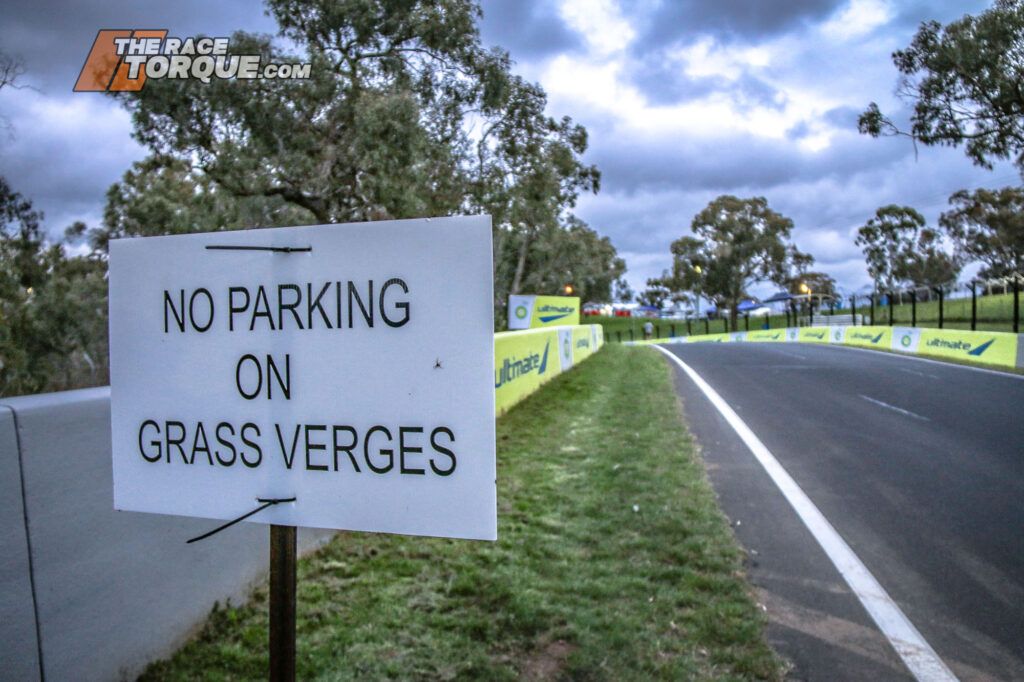 Even before the heavens opened today, circuit operators have been ensuring everyone kept clear of the grassy areas around the facility… things are about to get sloppy.
---
TRT getting results
Last week we rattled off our list of favourite eateries and drinkeries around the town of Bathurst. We thank Heath for his support of this page, and we wish all readers of The Race Torque a most excellent culinary week.
---
FROM THE INTERNET…
Exactly this:
Stylin
Amazing talent, well done Mitch
Helpful advice
Yep
We keep saying Retro round should return. Super3 are doing the job instead!
No rumour, this is indeed a fact
---
ICYMI: The Bathurst 1000 on TRT
Today:
Race week build-up:
Bathurst 1000: Doric Inside Line Magazine
Caltex brand makes Bathurst return supporting young Motorsport stars
Bathurst 1000: Co-drivers rated
The incredible logistics behind Bathurst's TV
Bathurst Wildcards: A rollercoaster ride
Bathurst 1000: Everything you need to know
---
HOT
Outside of 1997 and '98, this is the shortest time period between Bathurst 1000s ever. Plus, there is a simply mega vibe around town.
---
NOT
Flooding
---
MEME
---