Could a rethink of the Supercars calendar usher a new era?   
Motorsport is predominantly played out around the world in the summer, right? Formula 1 chases the sunshine around the world, NASCAR runs from end of winter to start of winter, the major Touring Car series in the UK and Germany run March through October, so to the WEC and WRC.
For an alternative viewpoint, read some differing suggestions for a Supercar calendar shake-up by David Segal, published in May this year, by clicking here.
As for Supercars 'Down Under', not so. For some reason we have always been a winter sport, albeit in a county that does not get its major cities snowed in! But in this era of change, of shaking things up and the acceptance that the same year in year out will ultimately lead to dwindling support, surely it is time to stand back and see if our premier motorsport series has it right.
As the Supercheap 1000 Bathurst 1000 rolls around so to do the leaks and increased focus on the following year's calendar.
Will Supercars be racing overseas? Sometimes yes – sometimes no.
Will Winton be moved from the depth of winter to a more palatable weekend? Ditto Phillip Island.
Regardless of the tweaks, the flow around Australia and the venues are fairly static. Supercars kicks off at the Clipsal 500, plugs in a series of sprint rounds, allows for an overseas round, but often cancels it, heads north to the Top End and Townsville then a few more Sprint races, then readies itself for the Pirtek Enduro Cup. Bathurst of course is the jewel and rightfully cemented in the October slot. Even Tony Cochrane had to finally admit that. Following the Gold Coast more rounds and a finale, in 2017 for the first time in Newcastle.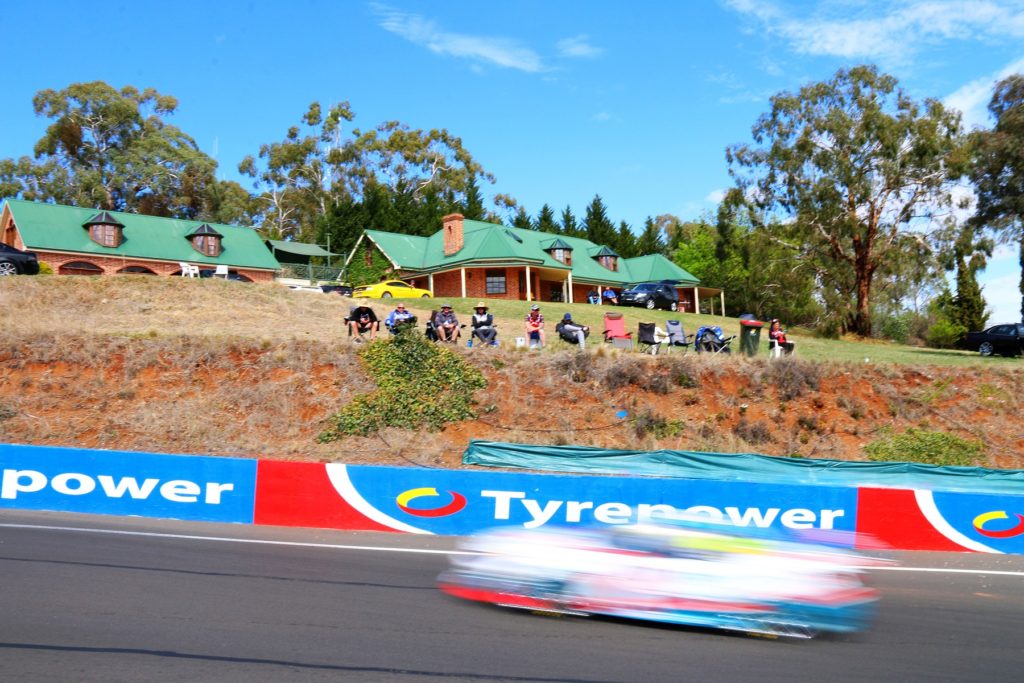 A review of the Supercars calendar back to 2009 sees only minor changes. Most notably the deletion of the questionable Middle East rounds at the season start, the move from Hamilton back to Pukekohe in tandem with a move from early season to late and some flipping of rounds on a time scale each year. But not really a substantive change.
Supercars race formats again came under the microscope in 2017. Research into night racing is positive but it is unlikely to draw crowds on a dark and wet August night to SMSP.
Time for the shakeup.
In coming years Supercars will have to account for the arrival of Tailem Bend, the Australian Grand Prix Championship status elevation, the unfortunate but inevitable demise of Sandown, a possible foray to the Singapore Grand Prix or a stand-alone at Sepang and the question mark over the longevity of the Surfers Paradise street race.
So, why not think about the Supercars Championship as a summer series? The benefits are enormous. No football in Australia's biggest cities of Sydney and Melbourne. Daylight Savings for most of the county except where the curtains are fading faster in Queensland. School Holidays, families wanting to attend events in warmer conditions. A more friendly media landscape not dominated by football codes. The benefits keep coming.
But before the naysayers say it can't be done here is the suggested Race Torque calendar of the future. Take a deep breath.
Round 1               Townsville 400                  Late July
Round 2               Darwin                                  Early August
Round 3               Queensland Raceway     Mid-August
Round 4               Singapore GP                     Early September
Round 5               Sandown 500                     Later in September
Round 6               Bathurst 1000                    Current October date
Round 7                Gold Coast 600                  Current October date
Round 8               Pukekohe                            Current November Date
Round 9               Winton                                 Early December
Round 10             Perth                                     New Year time slot
Round 11             SMSP                                     New Night Mid-Week round – mid January
Round 12             Newcastle                           Close to Sydney round – package up as double header
Round 13             Tasmania                             Late January
Round 14             Philip Island                        Run with Historics and create Speedweek
Round 15             Australian Grand Prix      Mid-February depending on FIA
Round 16             Tailem Bend                       Late February
Round 17             Clipsal 500                          Grand Final – early March
Ok, so it is 17 rounds, however to prove the point that this concept works, new events at the Singapore GP and Tailem Bend have been added. Some existing events may not survive the calendar regardless of any change.
The package is fresh, runs for just over 8 months so is therefore far more media friendly. The only real sports of note in summer are Cricket, particularly the Big Bash and the Australian Tennis Open, which runs for all of two weeks.
Media Landscape changes are also coming with the CBS takeover of Network 10 and early reports suggesting that Supercars and Formula 1 contracts for the free to air package may not be renewed.
Liberty Media are learning quickly that they must push substantive change to keep Formula 1 relevant and appealing to a more fragmented audience on a global stage. The challenges also exist for Supercars and local race series. While the stars and the cars make Supercars a great spectacle, the reality is that change is required.
Think of it as the Kerry Packer revolution of cricket. They all said he was mad but the changes he pushed through with World Series Cricket changed the game forever. Is Supercars brave enough to challenge the norm?
WORDS: Dale Rodgers
IMAGES: Mark Walker
Dale Rodgers is a Motorsport industry luminary with more years working in and around the sport than he would allow us to publish here. An expert photographer, journalist and marketing / PR guru, Rodgers spent 10 years running Revolution Racegear before assuming the head PR role at DJR Team Penske in 2012. He now heads the marketing of Melbourne Automotive group, Bayford, a 100 years old business with 11 dealerships around Melbourne.