German owned Supermarket chain Aldi, promotes itself in a quirky way. It is, in marketing speak, a 'challenger' brand. Adopting a very interesting tag line, Aldi is Good. Different.
WORDS & IMAGES: Dale Rodgers
The Liqui Moly Bathurst 12 Hour is in so many ways the same. Carving a niche for itself on the Australian Motor Sport and now the International Landscape – it is also Good. Different.
Bathurst will always be the ultimate racing challenge in Australia, and the current era of GT3 cars are beautifully suited to the 6.2km mountain circuit. An eclectic mix of factory supported teams from Europe and Asia, private or ProAm teams funded usually by wealthy owners and a strong contingent of local teams and drivers make an impressive sight at Mount Panorama.
But this event has been carefully nurtured since 2013 in the GT3 era, and now forms a leg of the Intercontinental GT Challenge. However it is the event itself which is such a contrast to the long established Bathurst 1000 Supercar event.
It has no desire to compete with traditional 1000km race, indeed it is now managed by Supercars who also saw the value in the world class GT3 Sports Car endurance event as a partner to its blue riband classic.
The vibe is different at the 12 Hour.
It is relaxed yet in the pit garages, intense. This is a serious motor race.
The international contingent of drivers, teams and media underpins the events rapid growth. Someone who has been an integral part of this is the 'voice' of Sports Car Racing, John Hindhaugh.
Hindhaugh has been part of the event throughout out the GT3 era. Partnered with our own Richard Craill, this pair have done much to promote and build the profile of this race.
Hindhaugh was convinced, very soon after he arrived for his first visit in 2013, that the Bathurst 12 Hour was headed for great things. The Race Torque caught up with John in the lead up to the Sunday morning kick off of the 2019 instalment.
"There was no doubt that this event was looking to explode. Not only was (event promoter) James O'Brien keen to get us here but our radio audience globally were demanding it. They wanted coverage and the Bathurst 12 Hour really caught people's imagination. So we came here in 2013 and it absolutely blew my mind. There is no way to describe Mt Panorama as a race track. Even the most eloquent person in the word would struggle to find the words. You just have to come and experience it." Hindhaugh said.
High praise indeed from a man who has covered every major sports car race at the world's great racing circuits for over 25 years.
"Every track I go to. Every event I go to whether it is Daytona, Le Mans, Nurburgring 24 Hours – you name it, drivers will come up to me and send emails saying "You guys go on a bit about the Liqui Moly Bathurst 12 Hour, is it really that good?" No, I tell them. It's better!" Hindhaugh smiled.
"James O'Brien and his team did a fantastic job to develop the race, but I thought it was very self-aware of James to realise he had taken the event as far as it could go. The 'hair on fire' moment that Supercars were going to take it over to close it down was nonsense. These guys are business people and Supercars Events needs to run events when the Supercars Championship is not running. To my way of thinking it was that simple.
"So from that point, with absolutely no criticism of what had gone before, TV production values increased, the association with Network 7 delivered a bigger audience and the global footprint of the event grows and grows. The professional nature that the Supercars management brought to the event was immediate. And in turn the quality and depth of teams and drivers from Europe, Asia Pacific and of course Australia has also exploded." Hindhaugh commented.
The events future, in Hindhaugh opinion, is the continuing convergence of a whole raft of sometimes unrelated things. The media, the fans, the teams and drivers, the sponsors and enthusiasm of the officials – plus the year on year international and local growth in media coverage via a myriad of platforms. A melting pot that has so far contributed to the 'Good. Different' nature of this race.
Hindhaugh also offered a very unique insight into the Supercar drivers who have competed or aim to compete in the 12 Hour. Acknowledging that the local Supercars were very unique both technically and, from a global view, very difficult to drive, he believes the Bathurst 12 Hour is cementing Australian and New Zealand drivers in the eyes of GT3 teams around the world.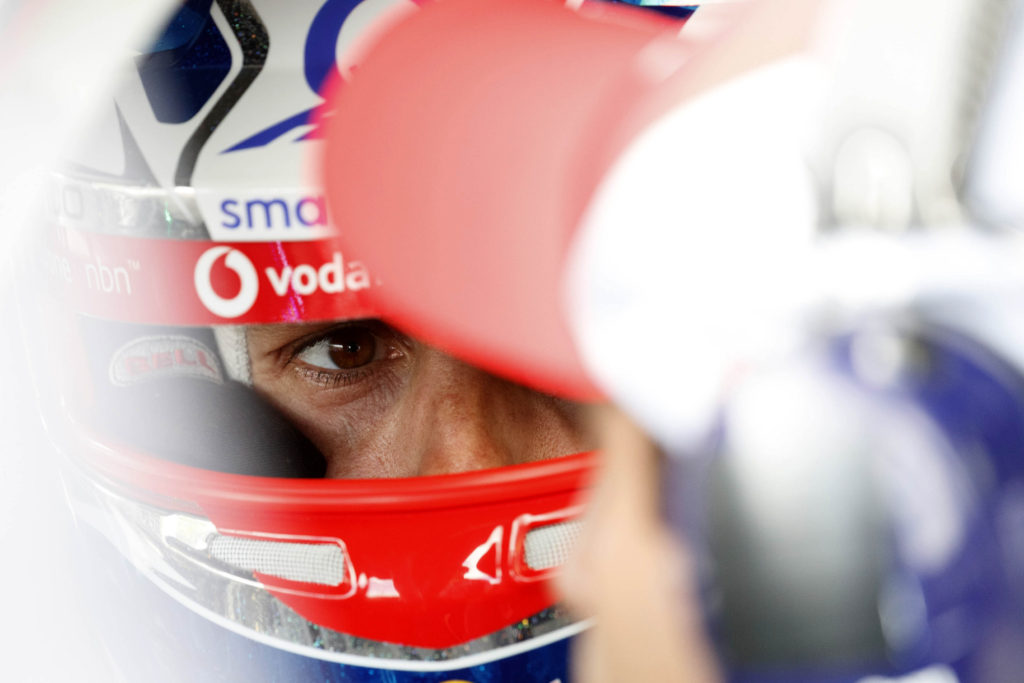 "From a Supercar driver's perspective, what better way for them to say to the world 'by the way what we are doing here at Bathurst isn't easy and we can do it in a Supercar or a GT3 car!' So look at what has happened with this influx of Supercars drivers over the last few years. Shane Van Gisbergen has driven many overseas GT3 events. Chaz Mostert has raced in multiple events including the Daytona 24 Hour just a few weeks ago for BMW, Matty Campbell is Porsche works driver albeit through Carrera Cup. This race adds that GT3 experience to their CV and people overseas can see these Australian and New Zealand drivers are the real deal. As recently as, say, five years ago, Supercars would not be the place for a team to recruit drivers for the Nurburgring 24 Hour. Now it is, because of this event and the expanded coverage of Supercars internationally." Hindhaugh commented.
The 2019 edition of the Liqui Moly Bathurst 12 Hour once again raised the bar. The quality and depth of the field and intense competition of the world's best GT3 teams making this a true classic.

Of course the iconic Mt Panorama circuit is a key ingredient in that success.
Good. Different.