WELCOME TO The Race Torque Power Rankings – charting what was hot and what failed to hit the sweet spot at each round of the Supercars Championship this year. Got some bouquets or brickbats to throw? Hit us up via @theracetorque and let us know.
WORDS: Richard Craill, Dale Rodgers, Tony Schibeci
IMAGES: Mark Walker
Hot
1. Scott McLaughlin
At very few points across Saturday or Sunday did it look like Scott McLaughlin would lose in Adelaide. A driver at the peak of his powers coupled to a team operating at a very high level – at least on his side of the garage. Sunday's pole lap was perfect and though the final margin didn't show it, he absolutely smoked them to add the '500 to his expanding trophy cabinet.
2. Ford Mustang
THE Supercars parity process means that it's unlikely a new model will be miles off the mark these days, but what the Mustang has done is energized the other Ford runners, as well as giving the defending champions an even better mousetrap. Much like the ZB on debut last year, it looked strong.
3. Red Hot Chilli Peppers
The 60,000 that crammed the concert arena on Sunday night can't be wrong. The 'Peppers were a huge get by the promoters and The Race Torque knows of several friends, wives and partners of people working at the event who made the trip over to see them. Which is exactly why the put big acts like that on in the first place.
4. The Adelaide Weather
OKAY, so not in a 'Hot = Good' sense, rather a 'Hot = Hot' sense. It wasn't so much the 40-degree temps, it was the fact that if you stood in that direct sunlight for more than five seconds you'd be bathed in more sweat than Cardinal Pell's defense lawyers.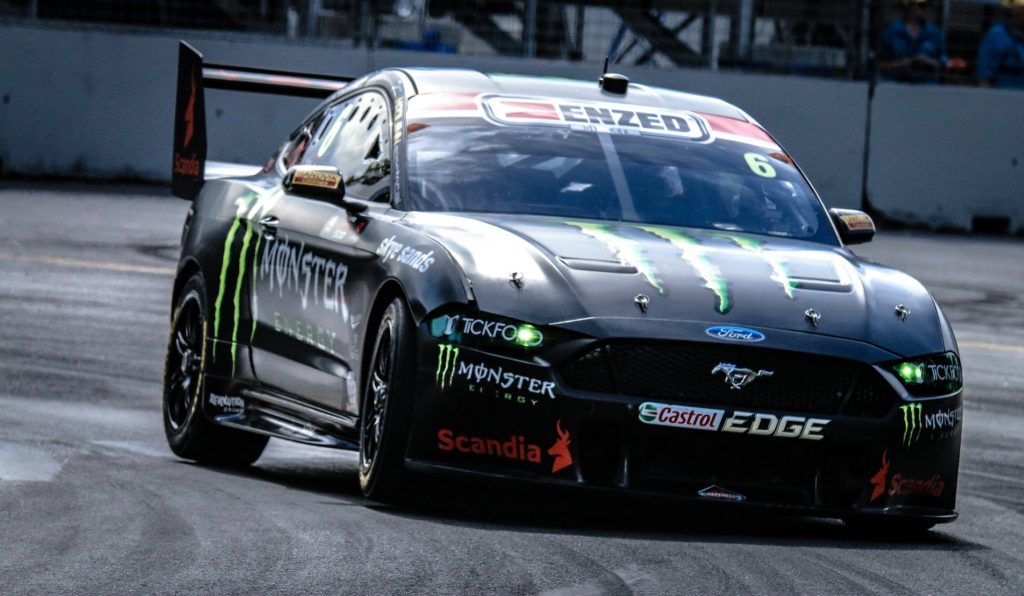 5. Tickford Racing
ONE weekend does not a season make, but Supercars competition needs Tickford on song and their performance in Adelaide will be heartening. If they can translate their car speed into pace on fast tracks like Melbourne and Phillip Island, we'll have a cracker season with the likes of Mostert and Waters in the mix.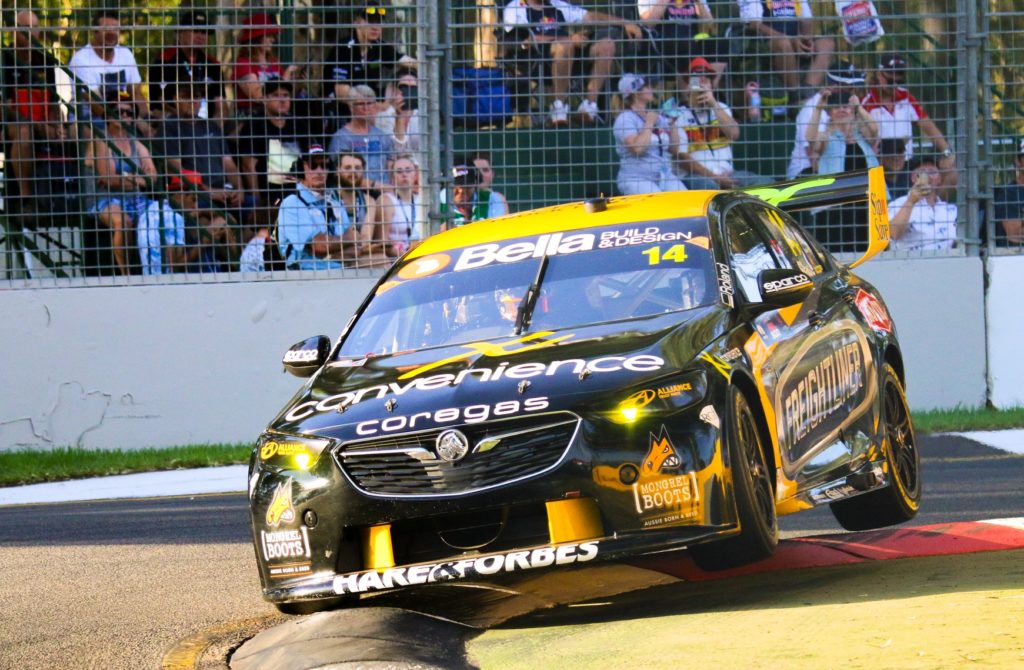 6. Brad Jones Racing
IF you surveyed pit lane to ask which team would be best of the rest after Triple Eight and DJR TP, few would've said Brad Jones Racing, but the little team from Albury that could, did. Slade was helped by strategy on Sunday but drove well after a terrible prior six months, and Percat was just damn quick every day. And their enormous effort to fix Macauley's car was impressive. Great team. Big tick.
7. TV Ratings
IF anything the later start to Saturday's race and the delayed start to Sunday's were proof of concept again for Supercars as they push to more twilight racing. TV numbers for Adelaide were the biggest in years. FOX Sports had their best non-Bathurst weekend ever while Ten's 635,000-strong audience on Sunday was huge. Over 900K eyeballs on Sunday afternoon was a big get for the sport and for the event.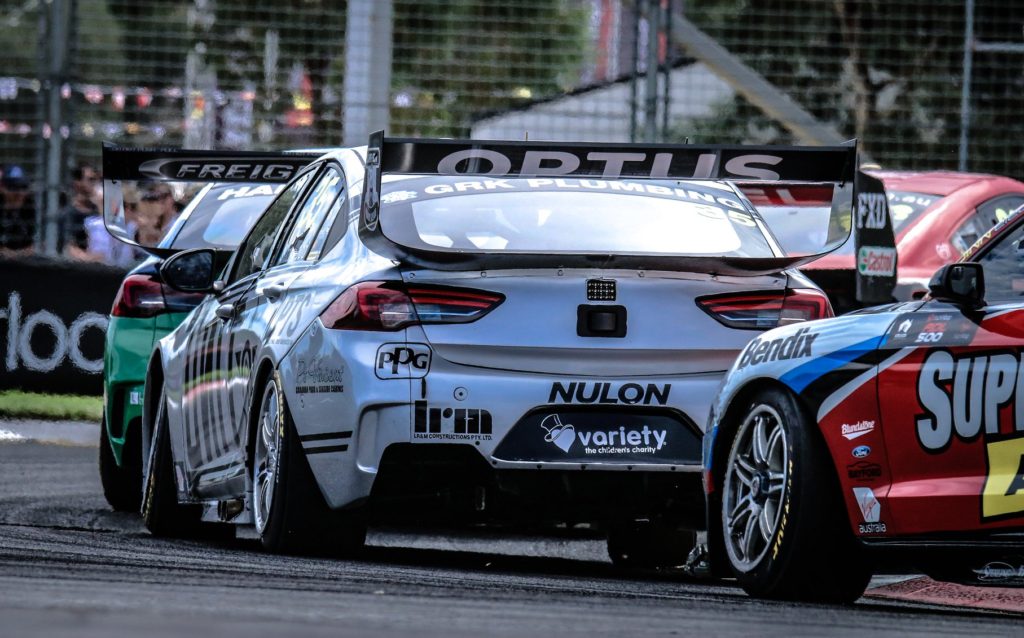 8. Todd Hazelwood
IT has been well documented already, but wasn't this just a superb performance. PB on Saturday bettered by a Sunday shootout – didn't the local Sausage-buying crowd love that – and then a stout run into the top-10. Battling with Jamie Whincup in race two was a big sign of how far this team has come. Unsure if they can achieve the same on a consistent basis, but if the former Super2 champion can continue to deliver that kind of performances on occasion this year his seat will be safe, indeed.
9. Bryce Fullwood
IT'S been a slow burn for Bryce in the Super2 series but it all came together for the 20-year-old from the Top-End this weekend. Matt White continues to get plenty out his Altima's (See 'NOT' below..) and Fullwood was good enough to capitalise on it in what is a racy little S2 grid this year. Well played.
10. Ryan Story on social media
WE'RE going to nominate the good Doctor for a media award following his outstanding use of Social Media across the course of the weekend. We particularly liked his excellent tweet – see below – after T8 boss Roland Dane appropriated a notable Penske-related saying in a post-event interview on Sunday night. Great banter.
March 3, 2019
NOT HOT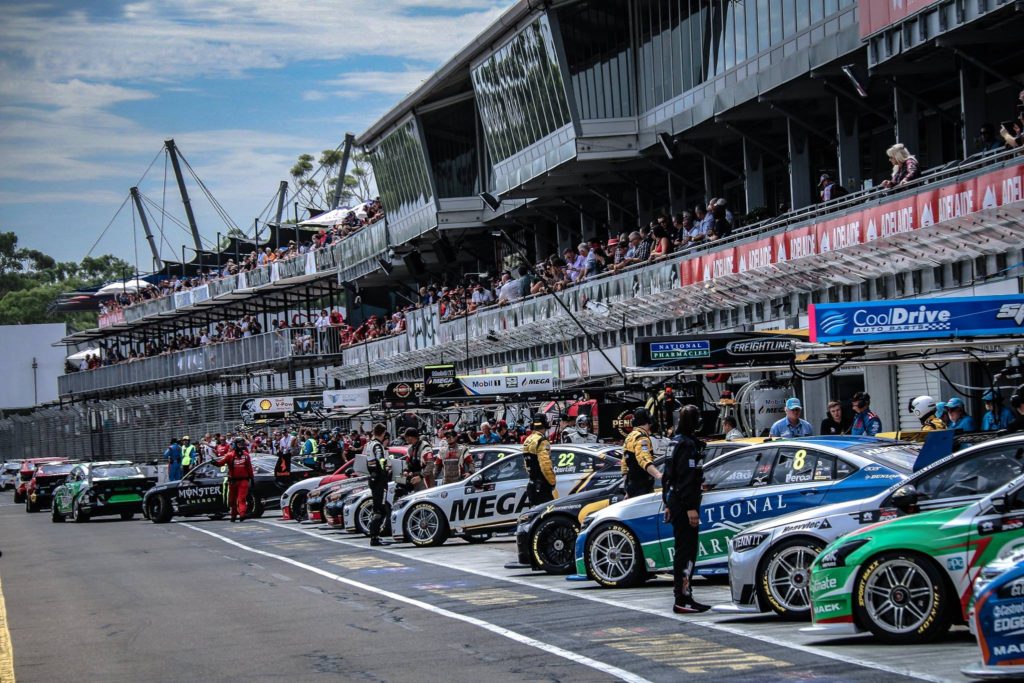 1. Pit Lane Shambles
WHAT a colossal act of stupid. The Mostert-Kelly collision drew a big roar from the crowd, who like that kind of thing, but a big groan from everyone else who bangs on about the pit stop scenarios in Supercars. Though it didn't directly lead to it, double stacking contributed to the kerfuffle: Mostert was boxed in by the car in the bay in front being parked on an angle, so had to have two bites at getting out into the lane. By the time he did, Rick Kelly was in his way and thus, kerfuffle. There has to be a better way.
2. SuperUtes
FOR a brief, glorious moment the ECB SuperUtes looked like they were going to be good, as they rattled five-wide into the Senna Chicane at the start of their first race. It was genuinely good racing. Four corners later one had tried to enter Dean Canto's ute via the front windscreen as it flipped. Race two saw them get to turn seven, this time, until another Ute decided to mount the tyres and gently roll. They got through race three fine – after what we can only imagine was a massive bollocking from the Category Management – but for a category that needed a clean weekend with good racing to show it has a place, it was not a positive weekend for this particular experiment. Suspension and tyre changes can't come soon enough.
3. Turn 6-7 fences
NOT much more to say other than they – turn seven especially – caused more dramas than they prevented kerb hopping. It was fine the way it was.
4. Car 12
WE originally had Fabian Coulthard here but that didn't seem fair, given he drove really well at the weekend. Instead, the No. 12 side of the DJRTP garage gets a clip for letting their side down. They know it – and said as much on the TV post-race – too. Fabian needs a strong season to keep his drive and his pole on Saturday was great, but the team has to do the job to back him. Having said that, probably don't get pinged for rolling at the start, either..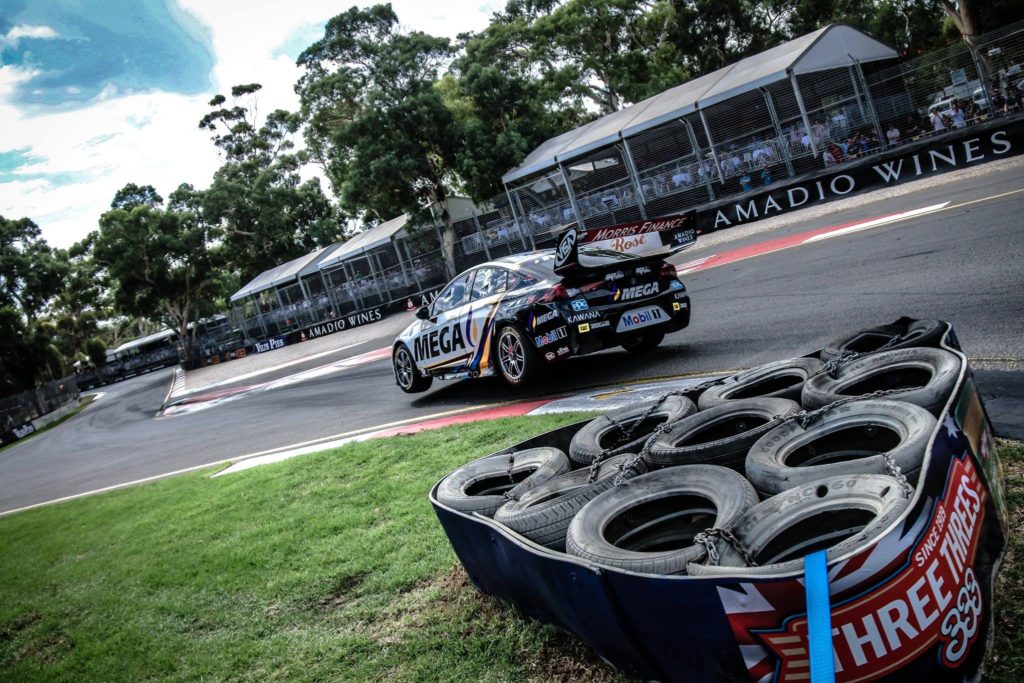 5. WAU
COMPLETELY anonymous. For a team that has won the Superloop Adelaide 500 on several occasions, and most thought were on the march up the leaderboard this year, the Adelaide form of the former Factory Holden team is a worry. One top 10 – 10th for Courtney on Saturday – is not ideal, especially when their street track form was the least of their problems in the past. Their only highlight was James Courtney using the nose of #22 to bump Todd Hazelwood through the pit lane congestion on Sunday.
6. Time Certainty
WE'VE Talked about it before. Time Certainty has a reason – races have to finish at some point – but when you lose 5-10 laps to ensure a finish at prescribed time, it sucks. We applaud organisers and broadcasters for allowing the movement of the original Time Certain cutoff on Sunday after the track repairs delayed the start by 20 minutes. We also get that had it gone longer, Channel 10 would have had to bail it to 10 Bold which would have killed ratings. It's a double-edged sword: moving the start time earlier means an earlier finish so you get all the laps in – but the ratings won't be as strong and that needs to be a consideration because it's what pays the bills. It's not ideal. More work needs to be done to find away to have the time certain cake, and eat it too.
7. Support program
THE Adelaide support card is usually stacked, but this weekend felt oddly flat. Super 2, Carrera Cup, TCM and Aussie Cars were solid. Utes we've talked about. But the Audi R8 cup was average, at best, and added absolutely nothing to the show (except, we guess, some decent commercial dollars). If you're going to have GT cars there.. get a proper GT field! The F1 demonstration was good and could become an annual thing, while the Jumpy Trucks were sorely missed. There was too much downtime, as well. Add another local category and if they don't want to wait for S5000 to get up and running, import a big-banger open wheel class from overseas (SuperFormula, anyone?) and things would be on the right track.
8. Parity talk after two races
SHORT memories forget that 12 months ago the ZB Commodore smoked everyone in Adelaide, yet didn't go and win the championship in the end. Lets save the talk about parity until Scotty is 500 points up in June.. then we can worry about a dominant Mustang.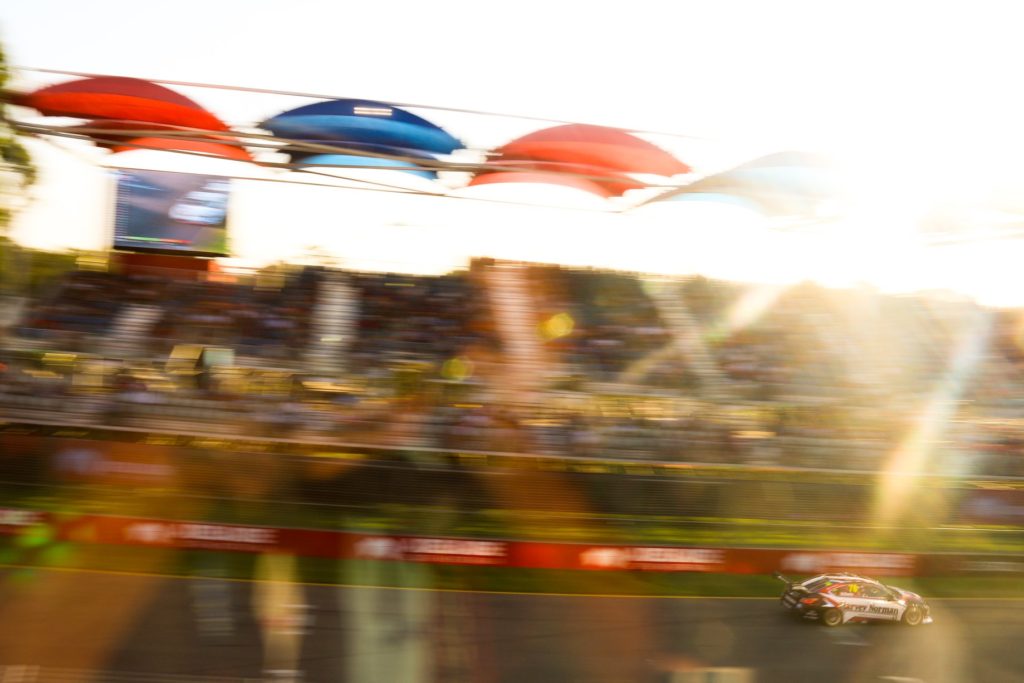 9. Kelly Racing
THIS has to be a concern. The Datsuns were more anonymous than the WAU Commodores last weekend, and that's saying something. Rick Kelly's lap to haul himself into the shootout on Saturday must've been mighty because outside of that, they were P-nowhere. Not one top-10 finish all weekend and qualifying 16th, 17th, 20th and 23rd on Sunday is bad. Really bad. They'll want to hope their aero tweaks for this year work when they get to the Grand Prix or Phillip Island, because against the Mustang and Commodore, the Altima now looks like a really, really old car – which it is – and the team must be hanging for whatever it is they do next.
10. Security Sam
BETTY Klimenko wasn't the only one complaining about overly officious security guards across the weekend. Members of the TRT team were stopped on Sunday morning and refused access.. to the very gate we'd been driving through all weekend. We drove through anyway – but that's not the point. There was poor communication and few had any idea about where things were. Carparks, for example, were an issue in that Car Park 1 and 3 were easy to find, but the one in between didn't seem to exist. If it were our event we'd sack the security contractor, or at the very least make sure they get a firm talking to next year. At such a major event, that is the public face of South Australia for many in the sport, it's just not good enough.