POWER RANKINGS: DARWIN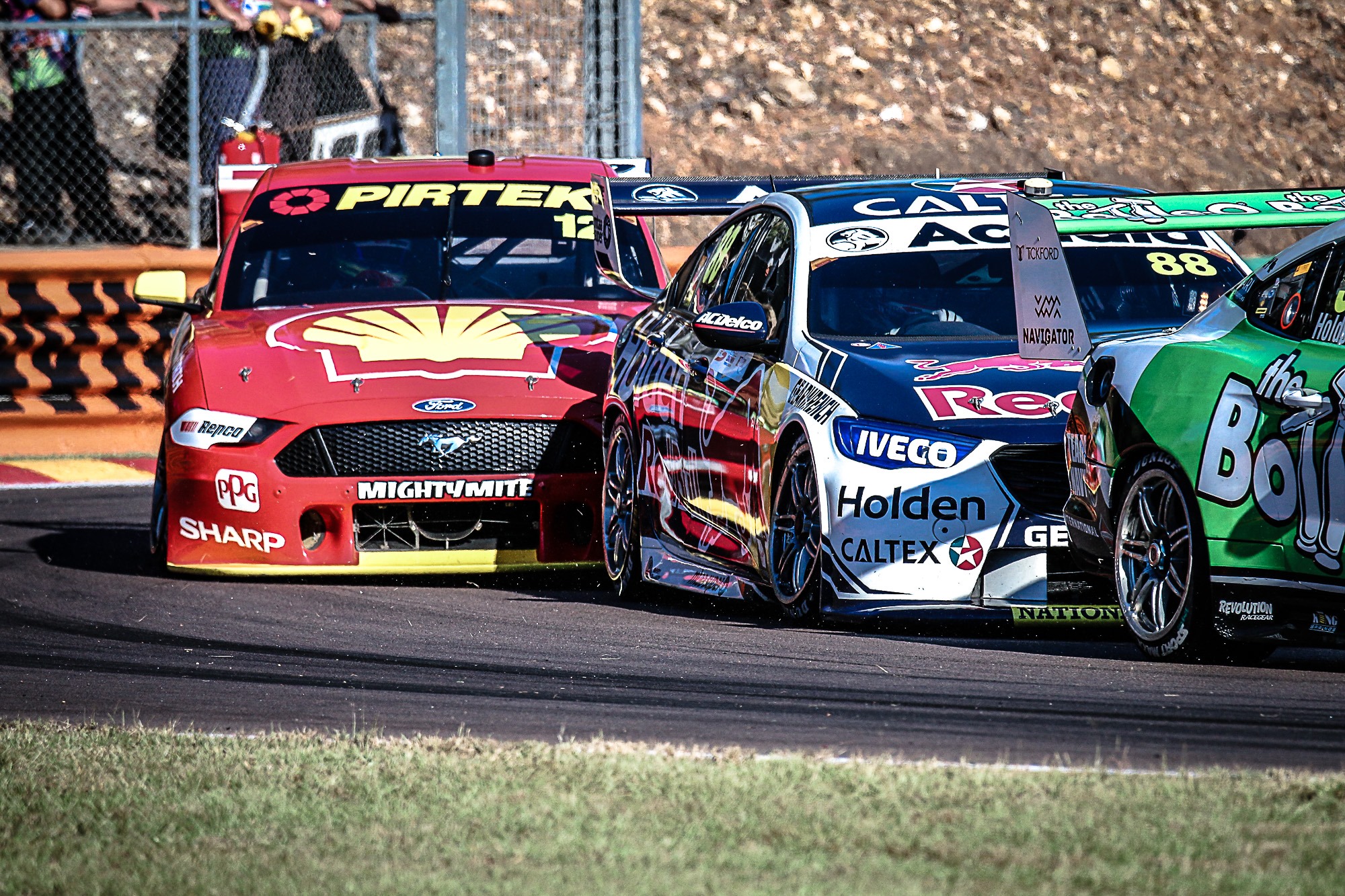 AH, DARWIN. It's one of the best trips of the year with warm weather, cold beer and a passionate, enthusiastic fan base who always support a terriffic event.
WORDS: The Race Torque.com staff, social contributors
IMAGES: Mark Walker
There was a lot of 'Hot' from the weekend but, as always, several things fell under our critical eye and are worthy of discussion. Thus, we present the Darwin editions of the Power Rankings.
Agree? Disagree? Jump on the socials and let us know.
HOT
1. DARWIN EVENT
WITHOUT making a huge amount of fuss the Darwin Supercars adventure has become one of the most successful on the calendar.
22 years on, and the event continues to feel fresh and continues to be well supported by both Territorians and interstate visitors alike.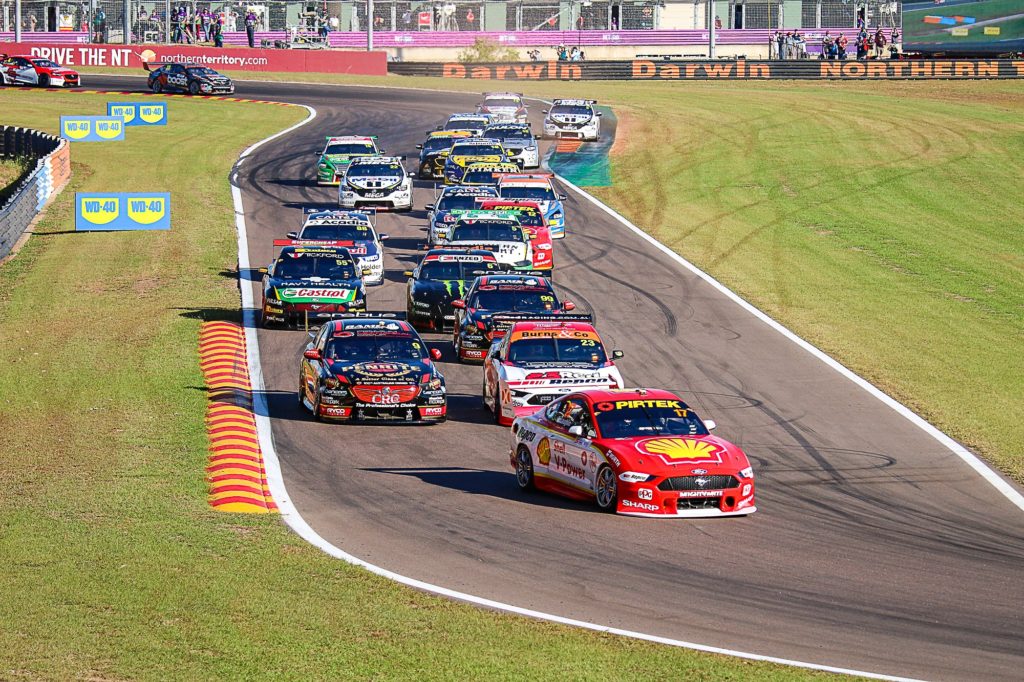 Some locals told us that Saturday night's concert featuring Jimmy Barnes was the largest attendance ever for a Hidden Valley gig and we're not surprised.
It's always a top trip to the Top End and there's no question this event will keep on keeping on for a long time to come yet.
2. TRIPLE CROWN GOES
It's an oddity of a title but the fact that no one had ever claimed the 'Triple Crown' in Darwin, be it the three races or pole and two wins, was remarkable given the event's longevity.
It was also completely appropriate that a driver who is quickly becoming the most dominant of a generation was the one to claim it.
What was even better was that in the end, he won the 'Crown' by less than one-tenth of a second. While Scott McLaughlin's race pace was never questioned, his shootout lap on Sunday was just enough to pip Coulthard for pole and keep the Triple Crown chance alive.
The only downside is that some time ago a former sponsor of the event put $100K up for the first driver to win it.. which is no more.
3. HIDDEN VALLEY UPGRADES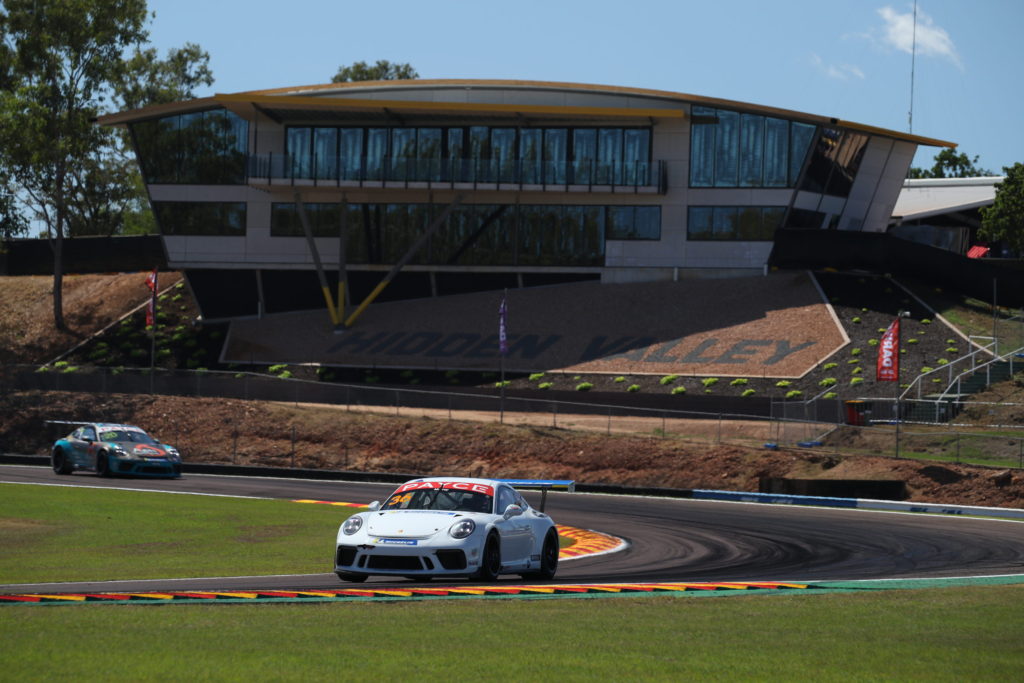 ASK industry people for a list of the best racing facilities in Australia and very few will automatically include Hidden Valley – but they should.
It's up there with The Bend, Phillip Island, Sydney Motorsport Park and Bathurst for circuits with the best permanent infrastructure in the country.
From the access roads to the street lighting and continued improvements in every area, the place is a cracking Motorsport venue.
And this year a massive new, space ship-like corporate structure popped up between turns five and six adding even more to an already great viewing spot.
4. PENRITE RACING PERFORMANCE
THE BEST Holden team at the moment after another superb weekend in the Territory.
After a decidedly lackluster start to the season, David Reynolds has fired of late and slammed home three podiums from the last four races and moved to third in the championship. While the races aren't going as well as qualifying for Anton DePasquale, his pace is more than enough to show that a) results will come and b) his spot there is very secure indeed.
They also just jumped Tickford for third position in the team's championship and if Anton can finish right behind Reynolds in Townsville, they may just grab Triple Eight as well.
5. TK CALLING IT LIKE IT IS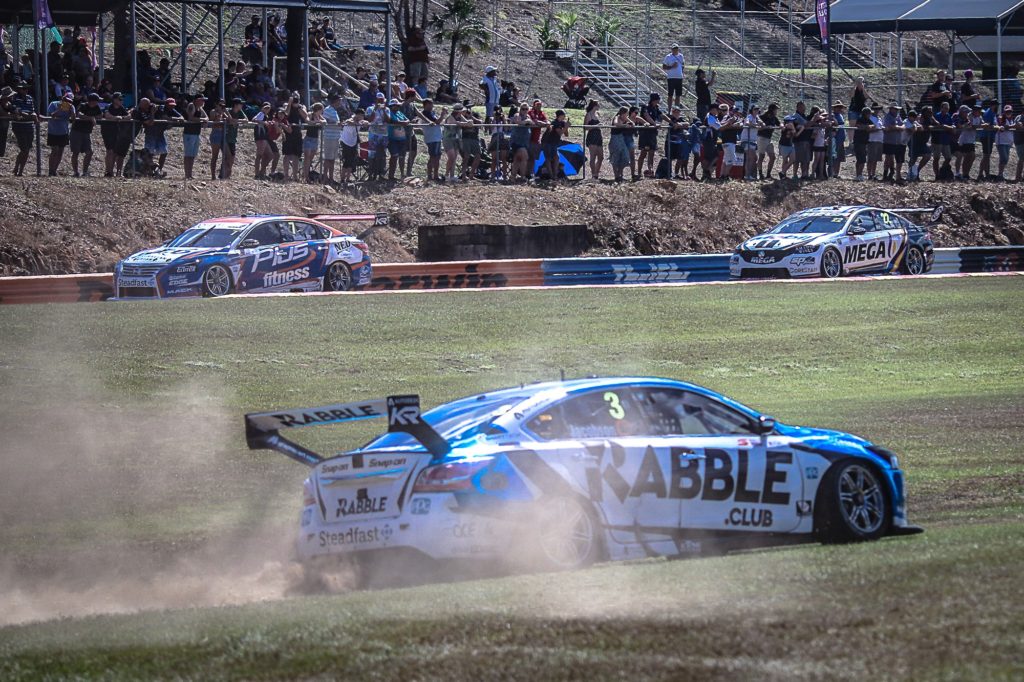 THE PARITY debate can be a bit cloak-and-dagger at times, with few people actually saying what they really want to say.
So it was refreshing when Kelly Racing's Todd Kelly teed off on Saturday in a somewhat combative piece on Speedcafe.
Perhaps it was genuine frustration at the way the sport is being run or perhaps it was a way of deflecting attention away from another not especially special performance by his team. Either way, we liked it.
6. CHRIS PITHER
CHARGED from 24th to 15th on Saturday in a cracking if under-the-radar performance from the Kiwi super-sub.
Didn't perform as well on Sunday in another inconsistent GRM performance, but has firmly shown his full-time credentials while filling in for the injured Stanaway.
7. WHINCUP RECOVERY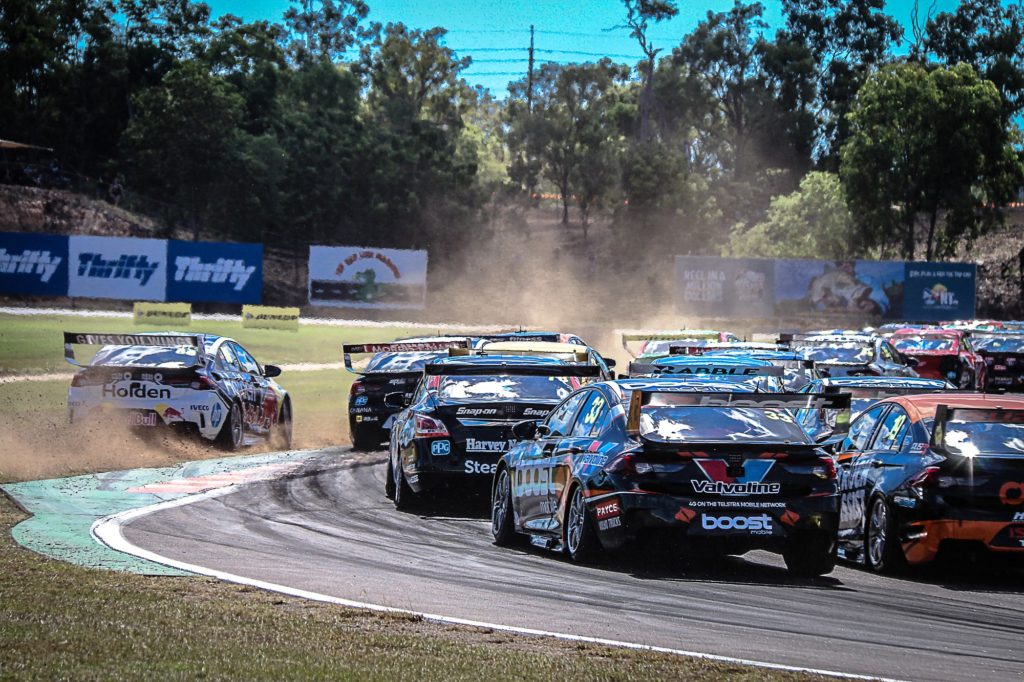 WE'VE already talked about how we think Jamie Whincup will thrive on being the underdog this year, and Race 16 showed that again with a remarkable drive through the field.
He was 24th at the end of lap one and had blazed to 15th by the time he made his first stop on Lap 13.
By lap 23, when everyone had completed their first stop, he was ninth before passing several cars and ultimately climbing to fifth by the time 70 laps were up. Huge.
8. BJRs REPAIR JOB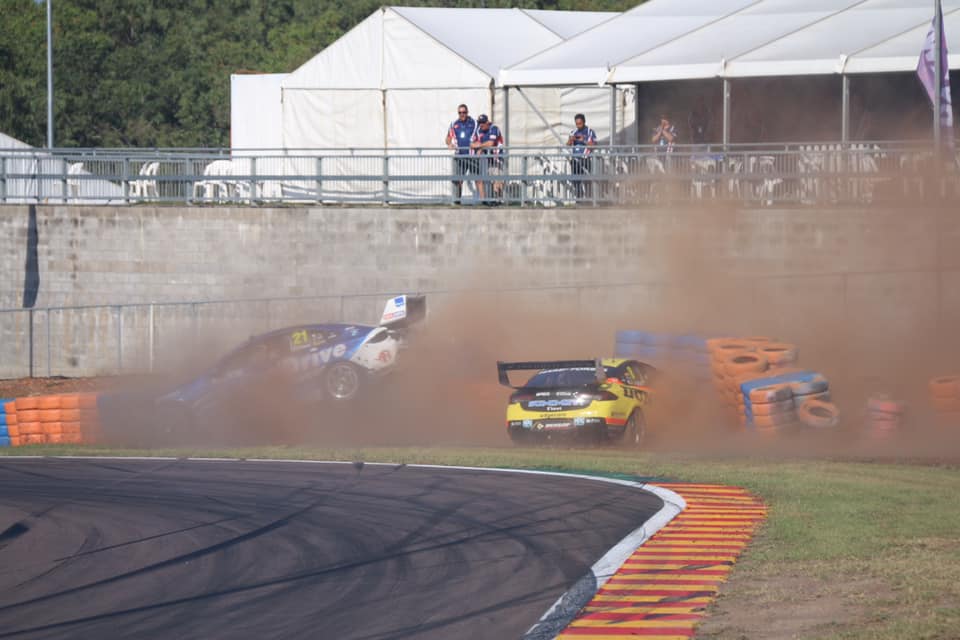 IT was a far from ideal start to Race 16 for Brad Jones Racing – who have made this list a lot this year – when both Nick Percat and Macauley Jones shunted hard on their first laps of qualifying on Sunday morning.
It was a monumental job from the team to get both cars back on track and racing and while Percat was unable to continue his remarkable run of Top-10 finishes this year, finishing was probably enough given the way the day started.
Special mention to our own Mark Walker for getting the full sequence, too. Head to our Facebook Page to see the full thing.
9. CARRERA CUP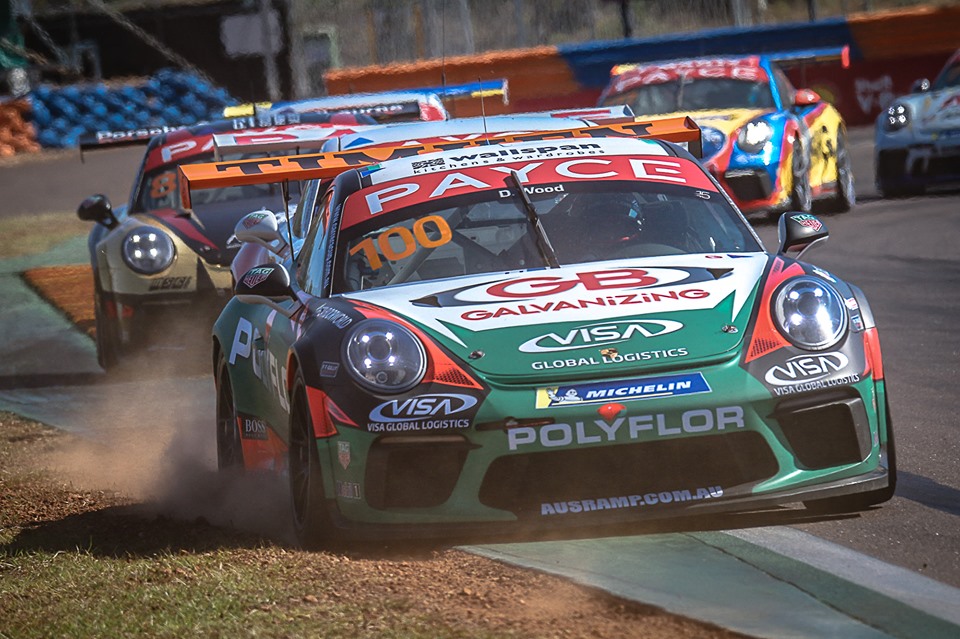 FOUR winners from four rounds this year, and three from three races in Darwin.
Porsche one-make racing has never been more competitive in Australia and it's showing. While some of the carnage could have been avoided, on the whole the Carrera Cup show is consistently the best on the Supercars under-card with immensely competitive racing and storylines left, right, centre and – in the case of some at the weekend – up in the air, as well.
10. TEAM BOSSES PRESS CONFERENCE
IT'S not a new idea in the sport, but it is for Supercars and it's a good one.
While it's unlikely to provide any 'breaking' news stories for attending journalists, it is a good forum to grill those that run the teams that make up the championship. The first edition, featuring Tim Edwards, Roland Dane and Ryan Walkinshaw churned out plenty of good stuff, including lots of quips about driver movements and the old 'P' word.
In the past, Friday press conferences have been pretty flat. Making Practice two count for knock-out qualifying helped: but adding a team owner perspective is a smart move that should create plenty of stories across the year.
The next one should include Matt Stone to discuss what's going on with their Todd Hazelwood situation, Brad Jones to find out how he can afford the damage bills and Barry Ryan from Penrite Racing because.. well.. they're good.
Watch the Darwin press conference at Supercars.com by clicking here.
NOT
1. HOW WE FOUND OUT ABOUT MORE AERO TWEEKS
HAD IT not been for Tom Howard's excellent Speedcafe.com story on Friday morning that broke the news of the aero changes made to the Holden Commodores ahead of the Hidden Valley event, it's entirely likely no one would have found out about them until the team owners press conference later in the day.
Team Bosses Roland Dane, Tim Edwards and Ryan Walkinshaw publicly confirmed the changes for the first time at the 11:00am presser, some five hours after Speedcafe broke the news.
Minor change or not, with Parity such a hot and contentious topic in the paddock this season, the sport can ill-afford to create scenarios that open it up to further – uneducated – discussion from those both inside the sport and especially those watching from afar.
Journalist, Mark Fogarty quite rightly expressed his.. surprise at the lack of any official communications in an Auto Action editorial, and others in the media centre were of the same or similar opinions.
Too many people get angry at the Parity scenario (our thoughts about it all have been made abundantly clear this year) but the sport can't afford to open itself up to additional criticism it doesn't need.
The AFL has made a complete hash of explaining rule changes, interpretations and a host of other things this year and it has consistently backfired, getting fans irate and media scratching their heads at a governing body they say sometimes has its 'head in the sand'.
Supercars don't need to be the same. A parity tweak is going to split people down the middle anyway: failing to tell people about it ahead of someone breaking the story only incites them to say more silly things even more often.
2. PEOPLE GETTING UP McLAUGHLIN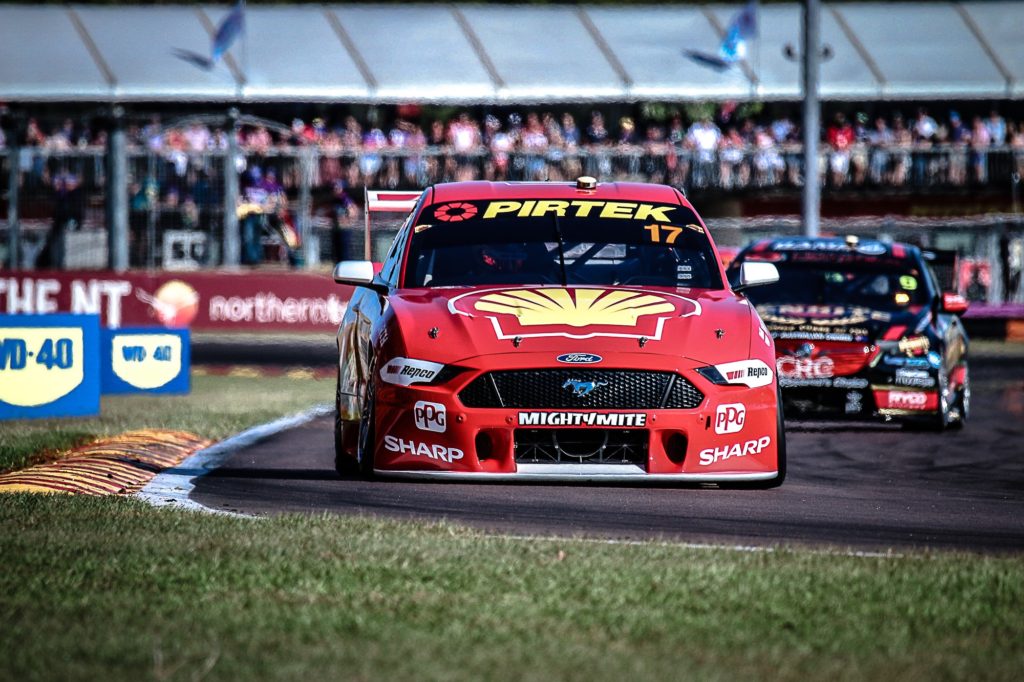 WE get that people don't like seeing one driver and team win everything. And it was the same when Skaife dominated in the early 2000s, and Whincup for most of the last decade.
However, we are of the belief that we're witnessing something special at the moment – a period of domination by one driver that may well go down as the most emphatic rout of the competition (including those in the same car..) in the history of the sport.
In an average car last year, McLaughlin was amazing. In a very good car this year, he's even better.
Keep an eye on The Race Torque for more that proves this point later this week.
3. BRAD JONES RACING DAMAGE BILL
We suspect the Joneses have a very good relationship with their bank manager, because last weekend was expensive..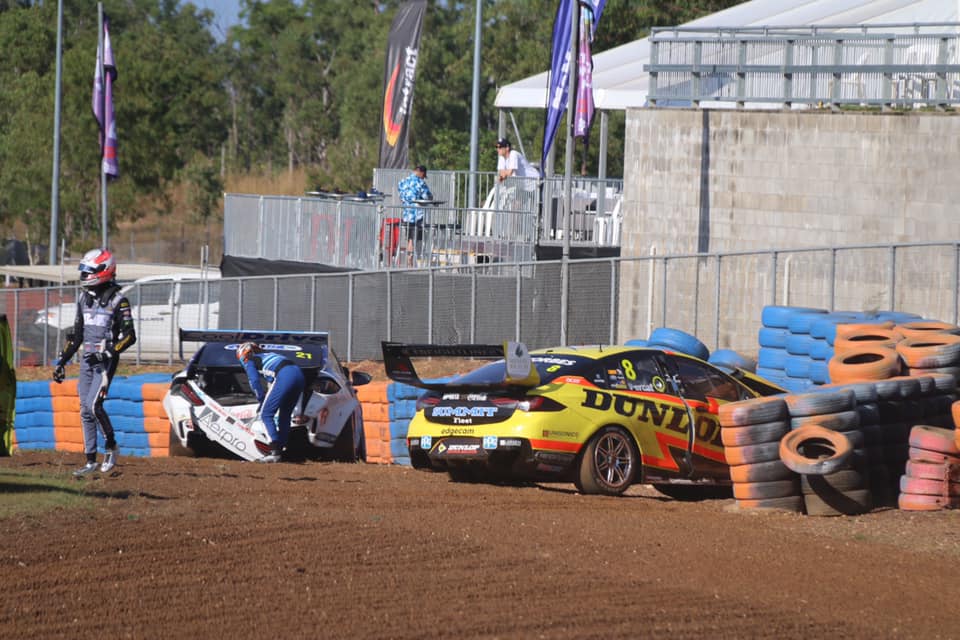 Really expensive.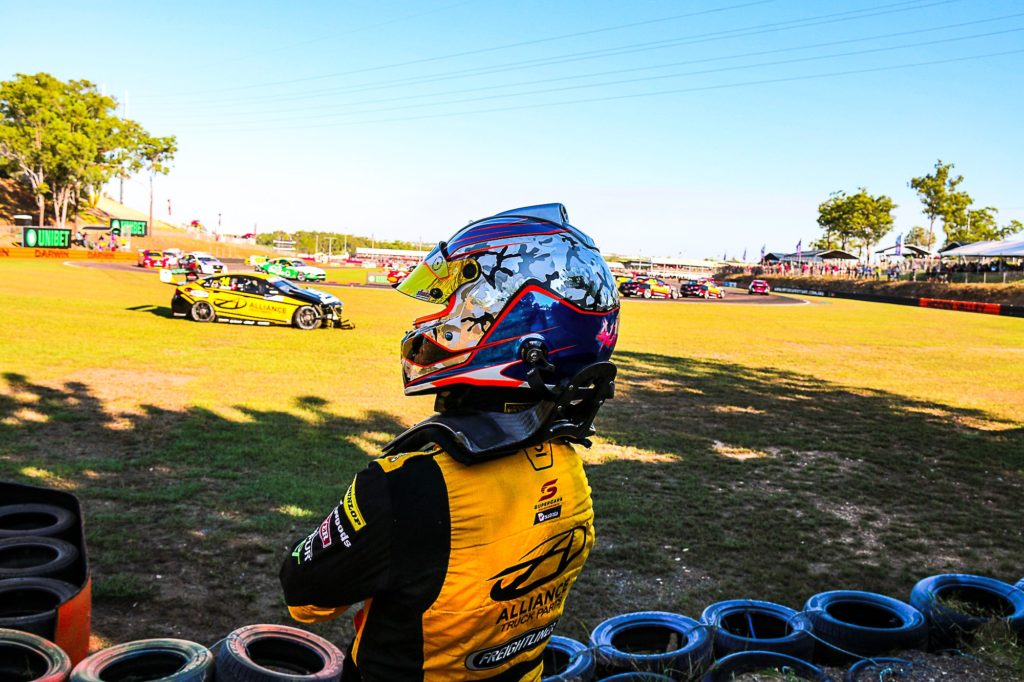 4. RACE 16
WHILE UNDERSTANDING that not every race can be a thriller, Sunday's was just a procession.
The long straight at Hidden Valley usually provides one of the best overtaking opportunities in the series, but the over-efficient aero, shorter braking zones and aero wash means that there was little, big commitment dive bombs.
5. JORDAN LOVE INJURY
A COMPLETELY innocent victim in a massive crash on Sunday, a broken bone in his hand was the last thing Carrera Cup young-gun Jordan Love needed after an already challenging weekend.
As a title contender, and with junior driver points on the line (the top junior gets a trip to Europe for the Porsche shootout, a-la Matt Campbell and Jaxon Evans), Love needed an injury about as much as he needed.. well.. an injury.
We hope he's mended in time for the next round at Townsville.
6. STANAWAY.. OR PITHER?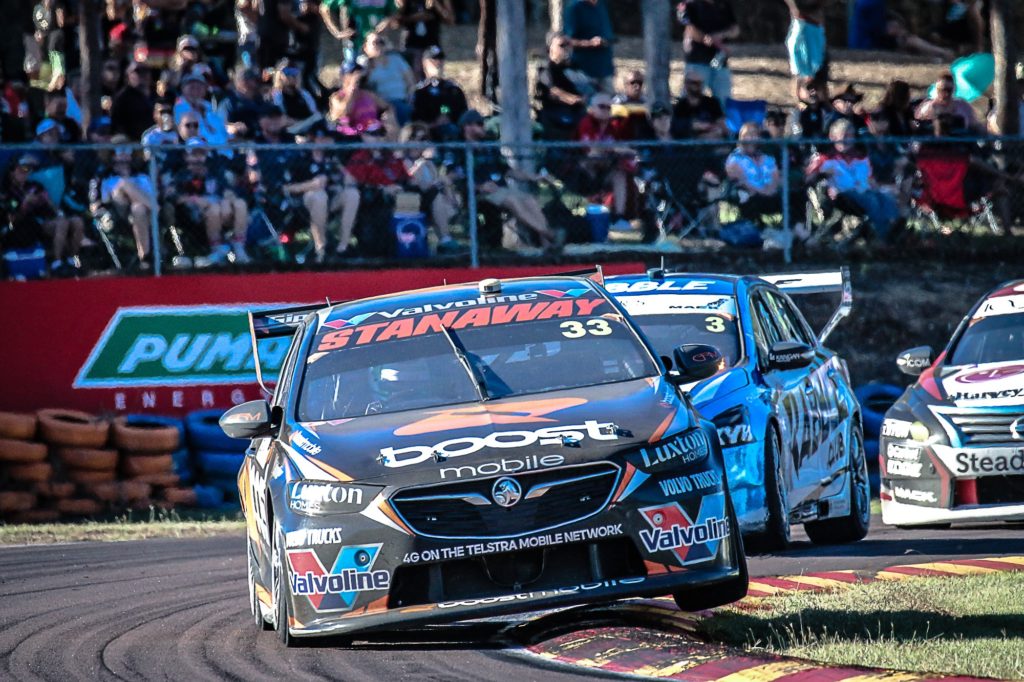 CHRIS PITHER made the 'Hot' list for his continued excellence as a super-sub… not that you'd know it if you looked at his car.
We know times are tight, but surely GRM's sticker department could have been able to change the branding on the 33 to reflect their interim driver..
8. 23 RED PODIUM DASHED
PHIL MUNDAY didn't agree with the 15-second penalty for an unsafe release in Race 15 that almost certainly cost Will Davison a shot at a podium finish.
Will ultimately finished 12th on Saturday and had a quiet run to 9th on Sunday but there's no doubt that the chance was there for the Milwaukee-supported team to have stood on the podium for the first time, which would've been a great story.
Ultimately however, depending on which side of the fence you sit, it was either taken from them by race control or they lost it with a bad pit lane call.
9. MEDIA ROOM BINGO
FAIL. In an attempt to drum up some excitement in the media room during the weekend, On the Grid (Powered by The Race Torque) Podcast host Tony Schibeci invented 'Media Room Bingo' to be played over the weekend.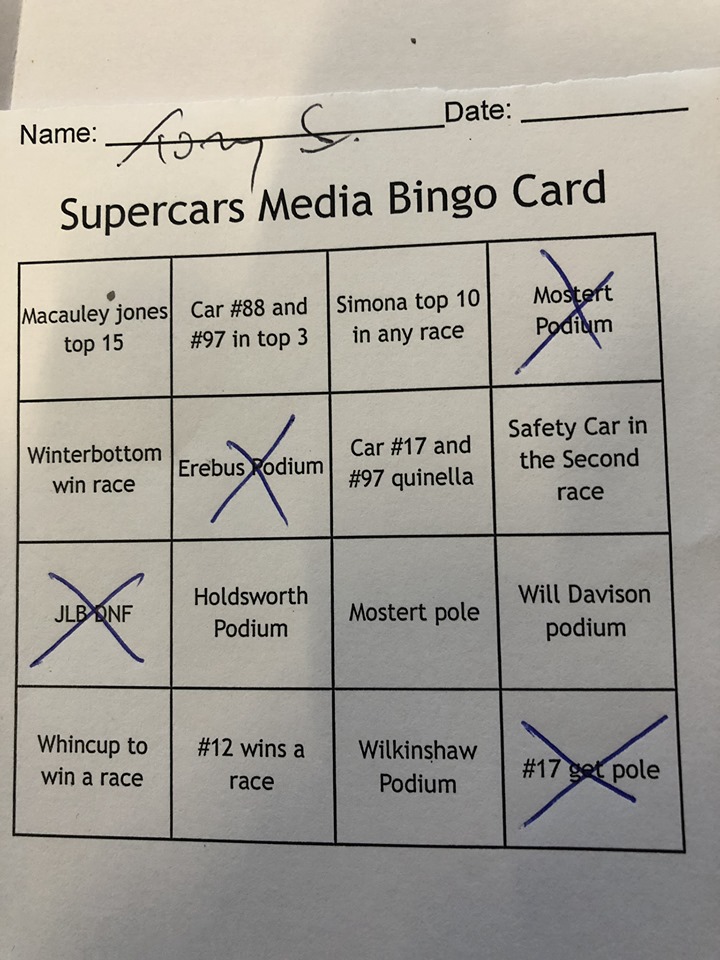 To say the reaction from attending media members was lukewarm would be being generous, to say the least. In reality it was more Frosty than the driver of the Irwin Commodore..
There may be some potential in Supercars bingo, long term, but it needs more work than BJR's fleet did after the weekend.
Also – who's Wilkinshaw?
10. MEDIA CENTRE SUNDAY LUNCH
RIGHT, so we realise that this has the risk of making the media look like a bunch of people swanning around, doing very little and getting paid for doing so…
..And in some instances you may be correct in believing that.
However, in this instance we're going to give the Hidden Valley promoter a clip for breaking a 21-year tradition in Darwin of providing an excellent Sunday Lunch.
Generally, media room lunches consist of day-old sandwiches and a can of fizzy drink, so you can imagine the elation from the travelling media pack when we would rock up to Darwin each year and be greeted by a Sunday lunch of fresh seafood put on by the promoter.
Seriously, it was talked about by some in the media room for most of the year.. What a way to promote your region; feed all of the people capturing the excitement with some of your finest local produce, sending them home happy and talking up how great the trip is.
Sadly, this year it was a goner. While they did cater well, and they did provide a hot lunch to accredited journos and photographers on Sunday, the breaking of tradition was noted and the only downer from a magic weekend.
Bingo and Food.
The Race Torque: Tackling the really important issues in the paddock.