POWER RANKINGS: TOWNSVILLE 400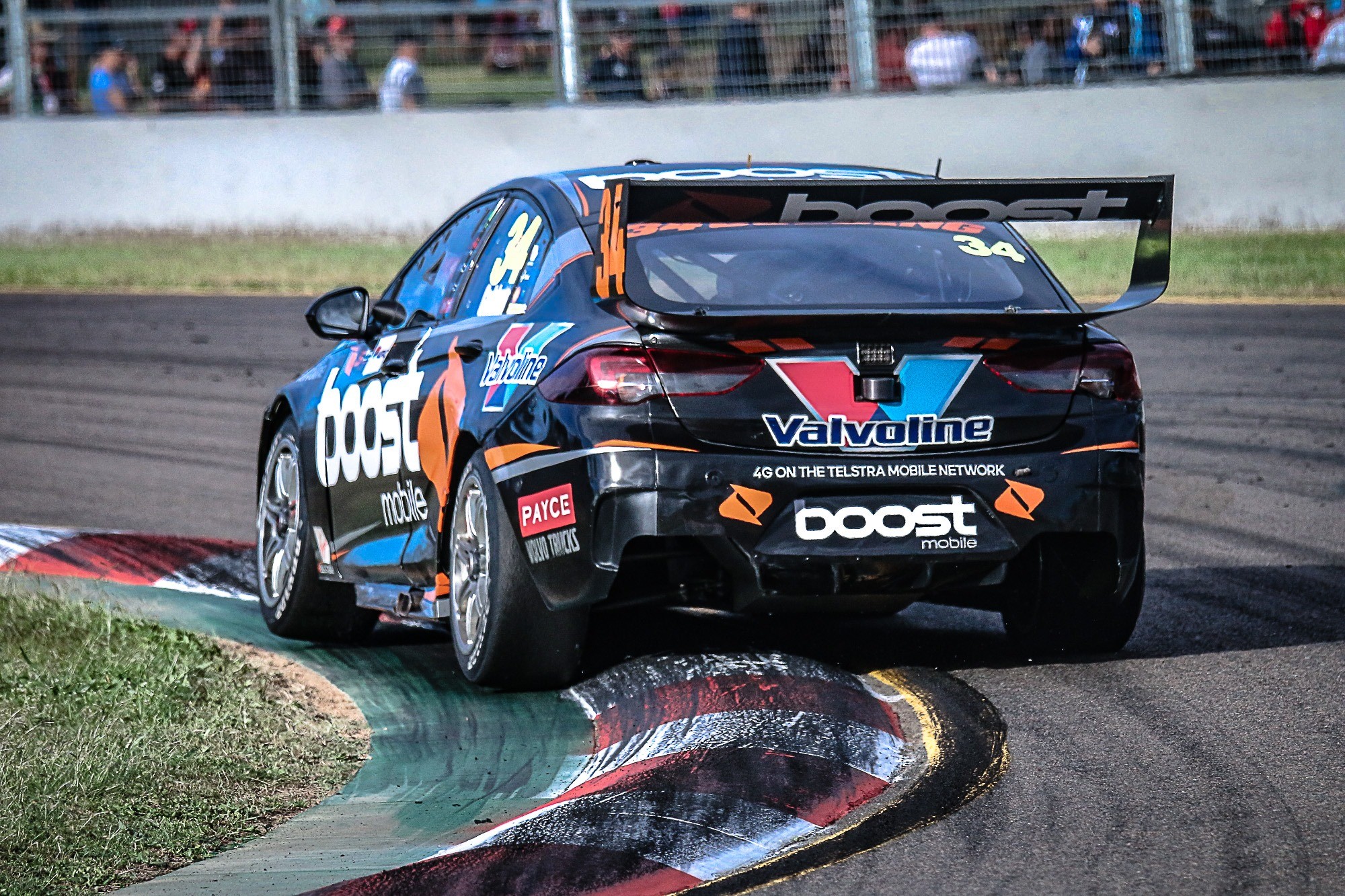 A REMARKABLE weekend in Townsville delivered plenty of thrills and spills. There was lots of hot to take out of it, both in context of the Power Rankings and actual heat-producing fire, too.
WORDS: The Race Torque staff IMAGES: Mark Walker
WE loved the racing, we loved the rain mixing things up on Sunday and we loved some of the support action, too – but we also found some drama in key contenders falling over themselves in key moments, race-ending moments and much more.
Which is, of course, why these Power Rankings exist in the first place..
HOT
1. SUNDAY'S RACE
WILD. For the most part there was enormously high-quality driving on a street circuit as slick as they come when you add water. Add in some crazy stuff, strategy, biff-n-barge and the odd bit of idiocy and you get a classic Supercars street fight that was the wildest of the season so far. Three drivers scored their first top-10s of the season, all three brands were in the hunt, there was some great wheel to wheel racing and remarkable pictures that showcased how good the racing can be in the right circumstance. Very cool.
2. SHANE VAN GISBERGEN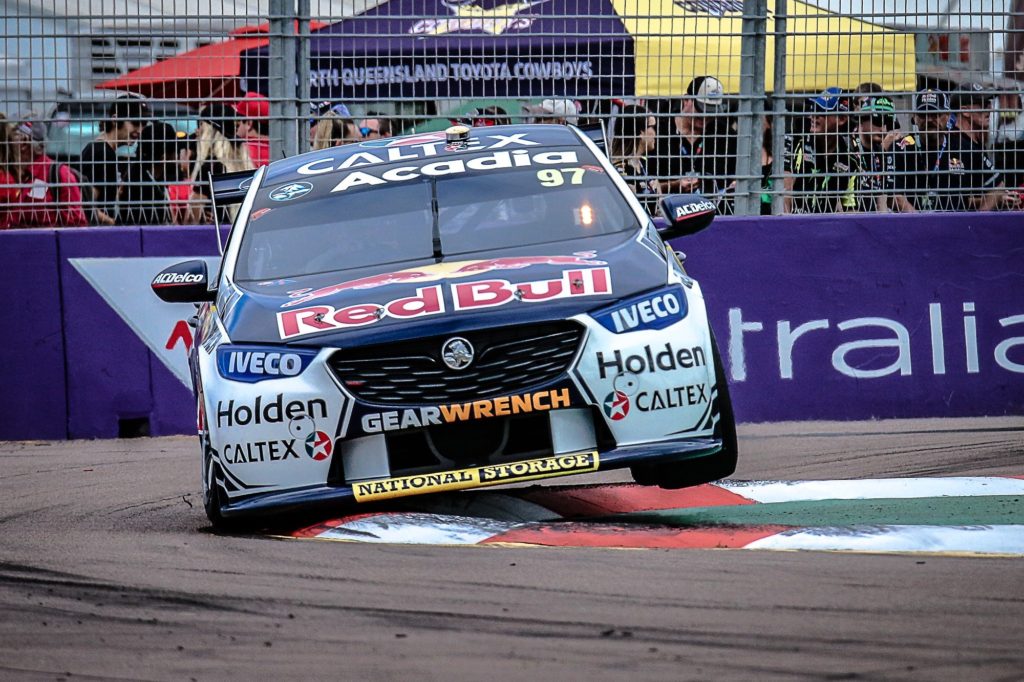 TURNS out a bit of Townsville rain makes good weather for (breaking) ducks. The Kiwi hadn't tasted the champagne since Race 8 of the year in Tasmania which is a long time between drinks, even for a Red Bull HRT squad still searching for ultimate and consistent pace. But as soon as the rain came on Sunday everyone looked towards car 97, and he didn't disappoint with some bold moves en route to victory.
3. REID PARK STREET CIRCUIT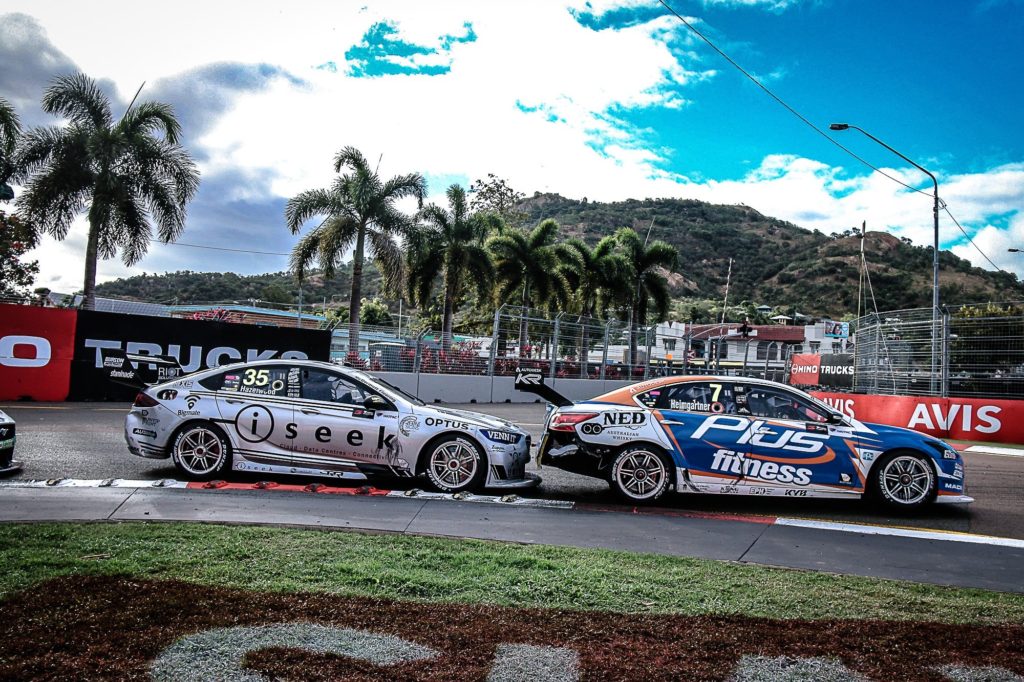 WHAT a ripper little track Townsville has. Fast, bumpy in places and with a couple of good overtaking zones, Reid Park is more Adelaide than it is Gold Coast or Newcastle in character and, for the most part, it produced great motor racing across the classes on track at the weekend.
4. CAM WATERS
THE LONGER Chaz Mostert's contract dramas go on, the more this young man from Mildura indicates he could step into a lead role at Tickford; and Townsville did little to diminish that expectation.
Saturday didn't go to plan but Sunday's pole position lap was a stunner, and his podium the product of a very strong recovery drive after firing it down the escape road at turn two earlier in the race, and then again at turn three later while battling with Nick Percat – who whacked him in the back quite solidly in the rain.
Had he not had the cool suit issues in Adelaide and then crashed with McLaughlin on the warm-up lap at the Grand Prix, there's no doubt the Monster Ford would be within the fight for third in this year's title.
5. ANTON DE PASQUALE
SUNDAY didn't deliver a race win or even a podium, but it was another performance from this terrific young guy that went towards securing his position as a Supercars superstar of the future. Even more importantly, when Reynolds was out of the equation on Sunday, he stepped up to give Penrite Racing another bullet in the proverbial gun.
6. BOOST MOBILE RACING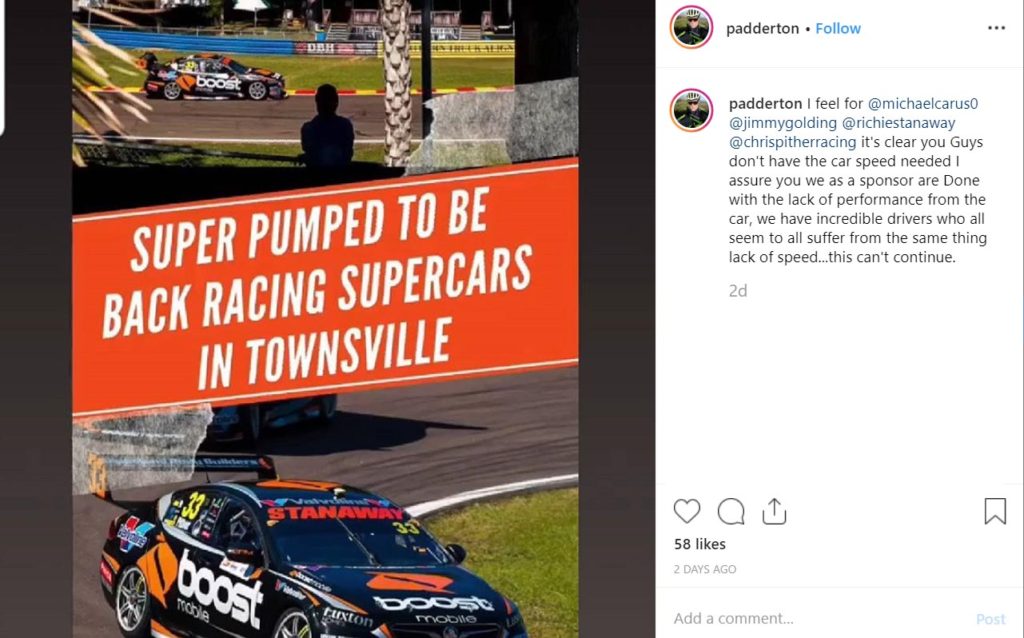 WE didn't think this would happen. After being rubbished by their own major backer on social media after a decidedly lackluster effort on Saturday, GRM bounced back in style on Sunday and put two cars in the top 10 for the first time in god knows how long. In fact, it was their first appearance in the 10 all season long. Didn't see this one coming – though it was that kind of race – but what a response to aggro from fans, drivers and sponsors when your car isn't performing as anticipated. Well played also to Michael Caruso, who completed the race with no wiper or demisting aboard the #33.
7. PIT PARTY
SUPERCARS put on a Pit Party on Thursday night for people affected by the Townsville floods earlier this year. The crowd was sensational, the vibe brilliant and clearly it was a well-received notion from the organisers. While in this instance it was done for a cause, there's an argument for similar-style events across the course of the season.
8. COOPER MURRAY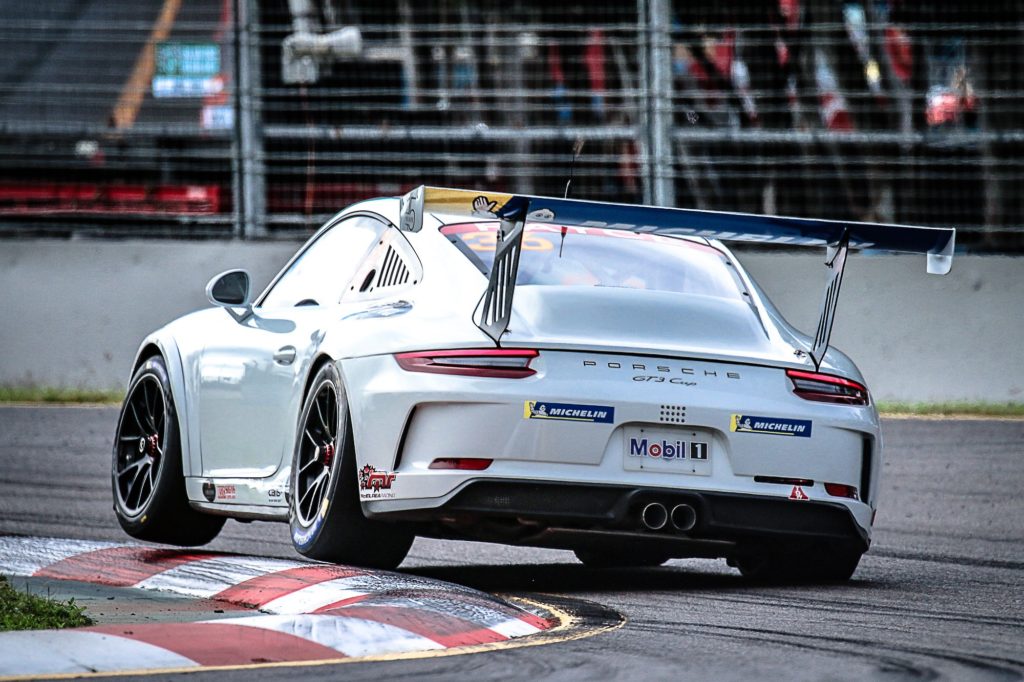 IN arguably the most competitive of any support act this year, Cooper Murray smashed the Carrera Cup field in Townsville to record his first victory in the championship. After changing teams mid-season, this 17-year old talent from Melbourne has gelled with McElrea and teammate Warren Luff and posted the kind of performance most expected to come earlier in the year. Twice re-set the record for biggest ever Townsville Porsche win, swept the weekend and became the fifth winner from five rounds so far. After he impressed so much in Cup Challenge last year, it was nice to be reminded of the prodigious talent this young guy possesses.
9. POSITIVE RACE FOR KR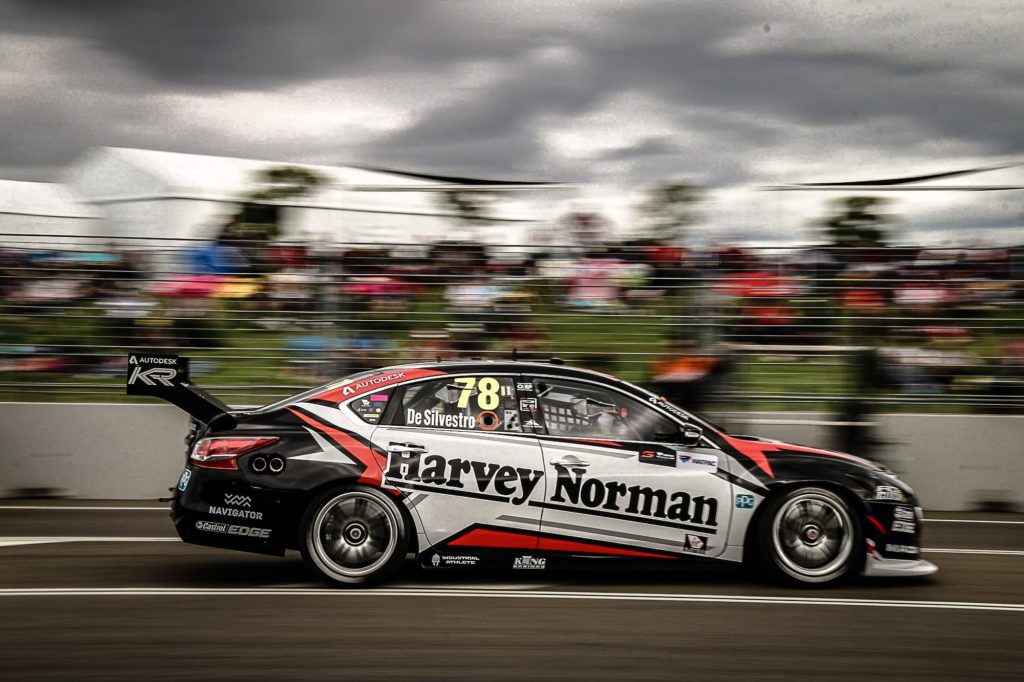 RAIN is the great leveler and in Sunday's conditions the Nissans were as good a chance as anyone to jag a result. Three of their four cars ran inside the top-10 for much of Sunday's race and even after some late dramas – stacking, a pit lane call / non-call and a spin, Simona De Silvestro finally delivered a top-10 finish… and then was frustrated it wasn't better, which can only be a good sign.
Rick Kelly was stout en route to his best finish of the season and Garry Jacobson also did a super job before his car exploded late in the race. Small victories, but you've got to take 'em.
10. FIRE RESPONSE
YOU ALL saw the vision from the end of Sunday's race, but it's worthy of more comment here. An outstanding response from all teams in the lane to get to not only the fire at the BJR garage, but also the one that continued at Nick Percat's car when it was stranded at the end of pit lane.
HONORABLE MENTION
TODD HAZELWOOD's performance on Sunday was outstanding: his shootout lap was a stunner and was on for a top six before things derailed. Whatever the issues between he and MSR are that have led to the driver sourcing alternative employment for next year, when it clicks there's clearly huge promise in this combo.
BONUS: CONCERTS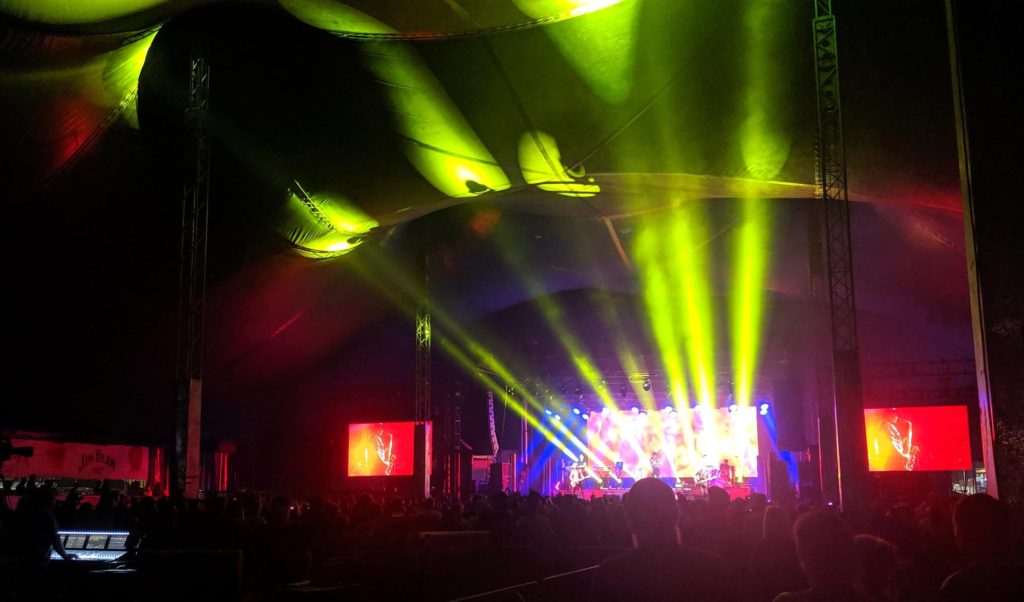 A ROCKING Saturday evening saw Killing Heidi and ICEHOUSE play to a big crowd under the big top. Ella Hooper, the lead singer of Killing Heidi, is still in great voice and belted out a 45-minute set with her band as she strutted around the stage with long hair flailing behind and, err, tight tights on show.
ICEHOUSE, meanwhile, played a set as tight as the skin on Iva Davies' face remains and rolled hit after hit; Great Southern Land and the epic finale' of Nothing Too Serious particularly excellent.
With the Chilli Peppers in Adelaide earlier this year, Simple Minds in Newcastle last year and KISS still to come at the 2019 finale', there's plenty for music fans to love at major Supercars events; broadening the appeal of the sport ever more at the same time.
NOT
1. SAFETY CAR FINISH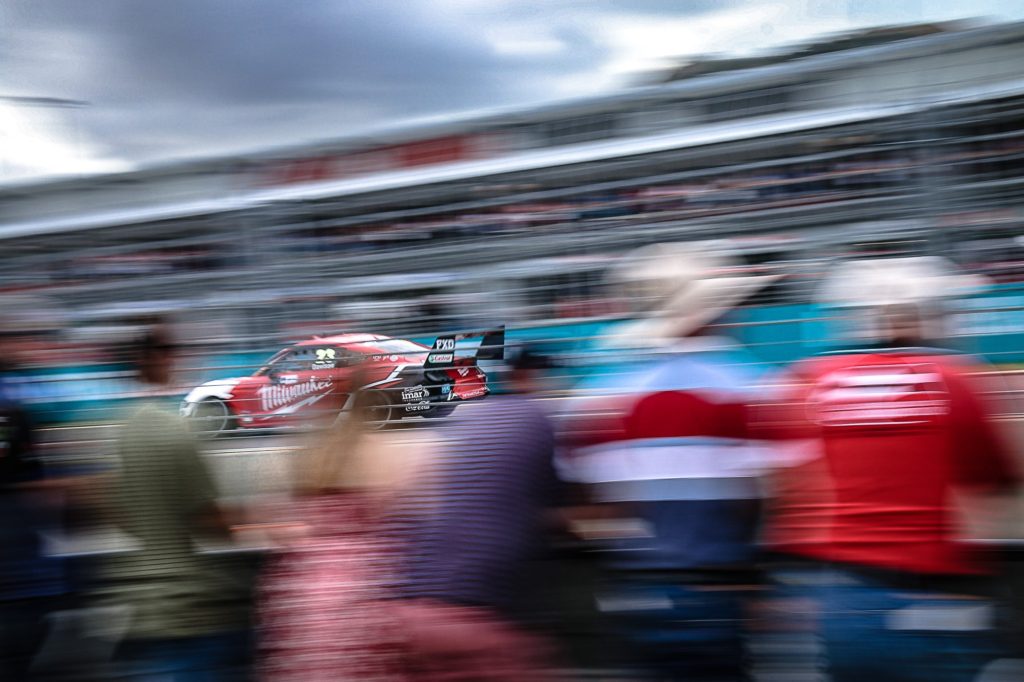 WE'LL avoid bringing up the phrase 'Time Certain' for now (watch this space), but we have to give a Safety Car finish a clip.
It was the biggest shame from an otherwise cracking race that we were denied a one-lap dash, at least, to see them race to the line because, given everything else that went before it, it would have been crazy.
Pit lane dramas were cleaned up and Garry Jacobson's stranded Nissan was recovered as the field passed turn 11 on what turned out to be the final lap – and somewhere between 7-9 minutes remaining in the broadcast window (5pm, time certain was 16:48+1 lap), there'd have been enough time for them to go one more lap.
The sport has spoken this year about working on the whole early race finishing thing. Perhaps having some flexibility to add even just the one lap would be a good compromise, even if the race can't go its full distance.
Green-White-Checkered finishes have certainly caused division among the NASCAR fans since it's implementation, but we're firmly on the side that the fans and TV viewers deserve at least one shot at getting a racing finish even if it has to go to time.
What's more, in a change to usual operating procedure, race control elected to leave the Safety Car out as the field got the flag, which was strange.
2. EREBUS RACE 1 STOP AND TEAR-UP
SLOW pit stop in race one killed any chance of Dave Reynolds of winning the race, and then the on-camera tear-up from team boss Barry Ryan enforced how bad it was. "We can only train the guys so much before we have to replace them and find someone that can do the job better.."
3. BRAD JONES RACING
SOLID on Saturday and good car speed across the weekend, but Sunday was a horrible day for BJR.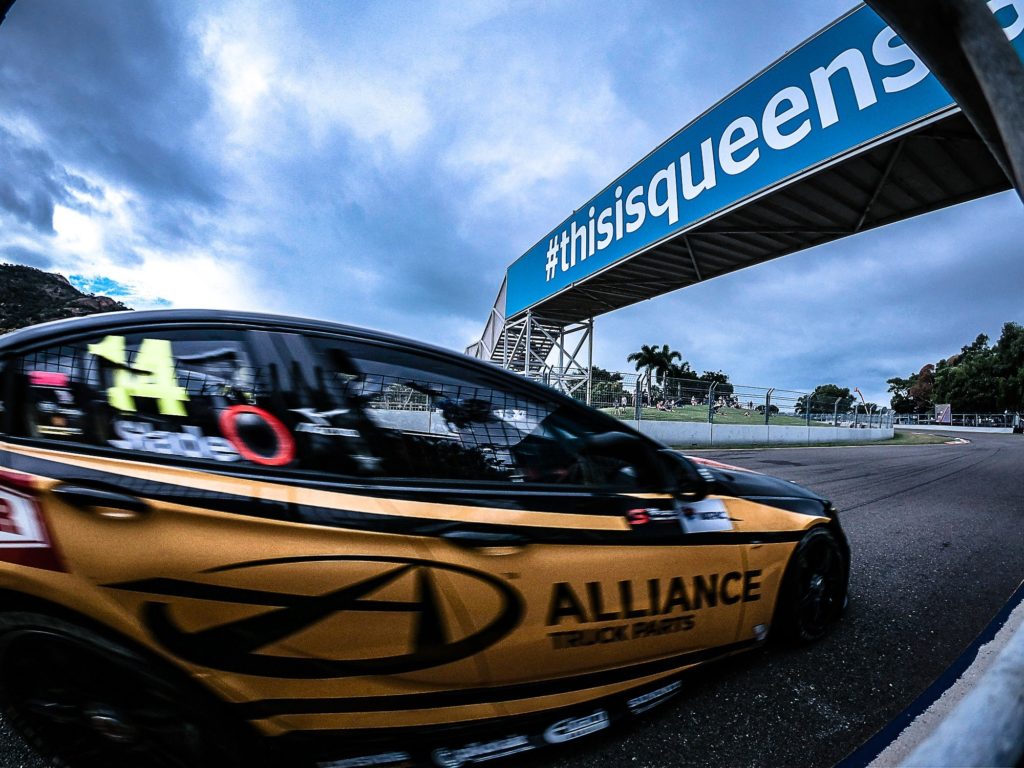 Two 15-second penalties were issued – one each to Slade and Percat – within 15 seconds of each other after Percat sent Waters off and Slade turned Simona. Macauley Jones was also penalised earlier in the race and then it all ended with the bonfire in pit lane that was, thankfully, quickly dealt with. After the Darwin damage, torrid Townsville added to a tough Northern swing for the Albury-based boys and girls.
4. WHINCUP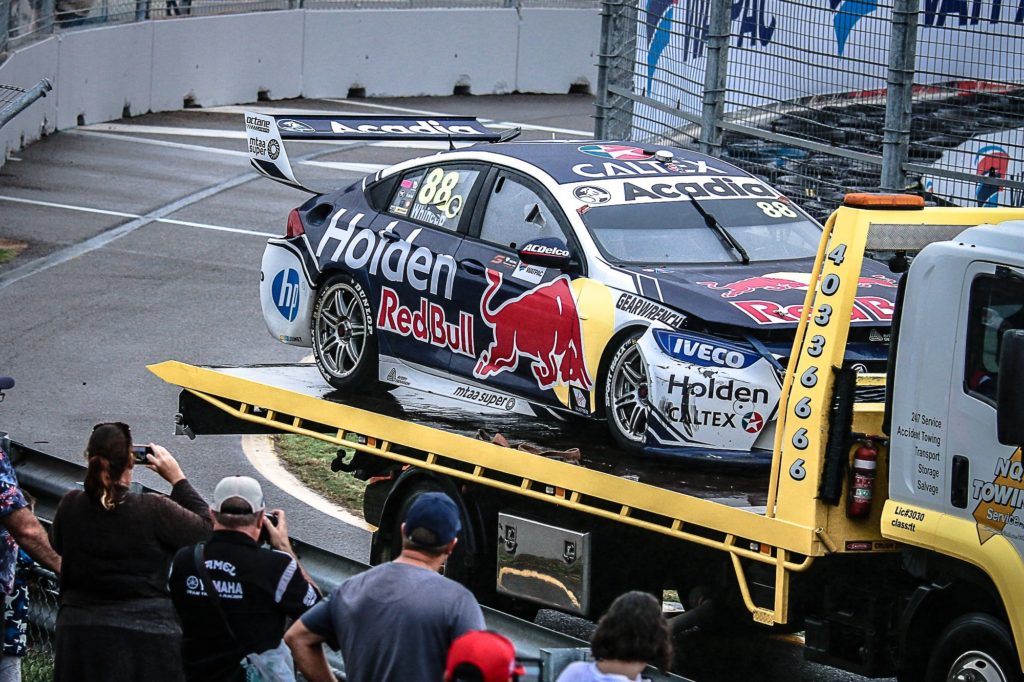 JAMIE'S weekend was probably Triple Eight's year in a nutshell: inconsistent and somewhat baffling. While his teammate mastered the rain to take the win, and Jamie himself was superb on Saturday, his race 18 crash came as he hustled on new tyres and on a slick circuit which left the 97 side celebrating as 88 counted the cost.. summing up Triple Eight's year in the process.
5. FUEL DROP
IS IT time to have a look at the compulsory fuel drop scenario? For the most part it has done its job and yet it continues to generate scenarios that often make races messier than they need to be.
Jack LeBrocq, for example, needed to put 100ml of fuel into his Truck Assist Holden to complete his mandatory drop at the end of Sunday's race. Now you could argue that the team should probably have put that extra 100ml in during a stop.. and you would be correct in that assesment; they've got no one to blame but themselves for missing that during their stops. But the rules that put them in that situation in the first place add a level of complexity that broadcasters need to try and explain and confusion that fans need to try and understand. This may be another thing where simplifying things may be important for the future.
6. DAVE REYNOLDS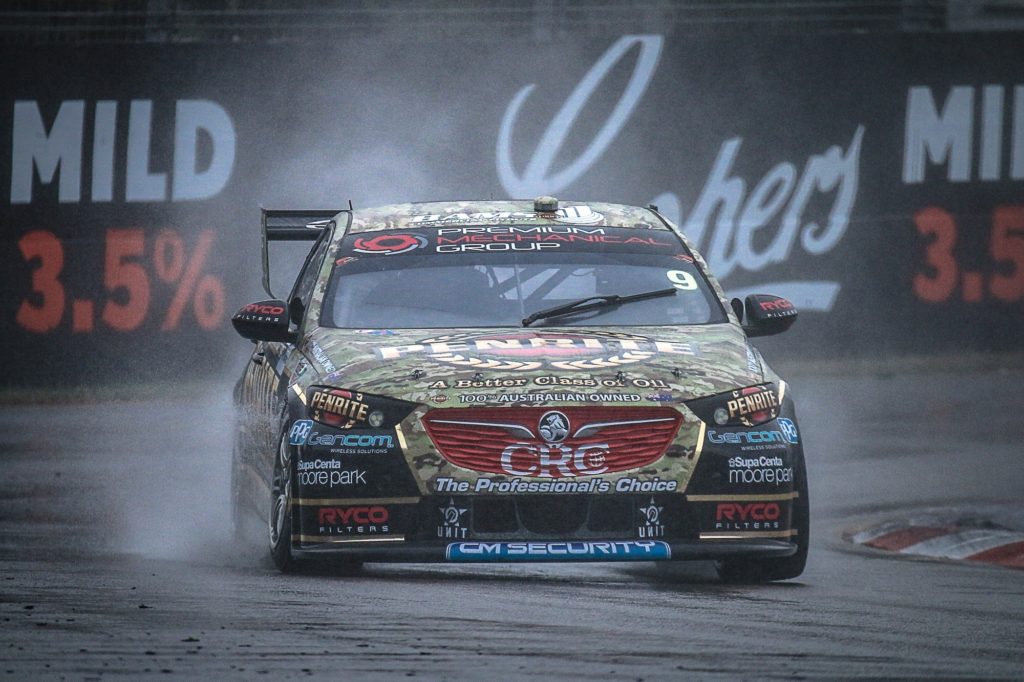 PIT lane stuffed his Saturday race, but the driver ended his Sunday performance 800 meters into the show when he tried to squeeze down the inside of Scott McLaughlin in a gap that he thought would open more than it did. Dropped from third to fifth in the standings as punishment for a weekend that initially promised plenty. Harsh? Possibly, but after his six previous races delivered finishes of 6-3-4-3-2-6, 20th in Race 18 was far from what the doctor ordered.
Still, it's going to make the next edition of #PodcastWars very entertaining, indeed.
7. THE RAIN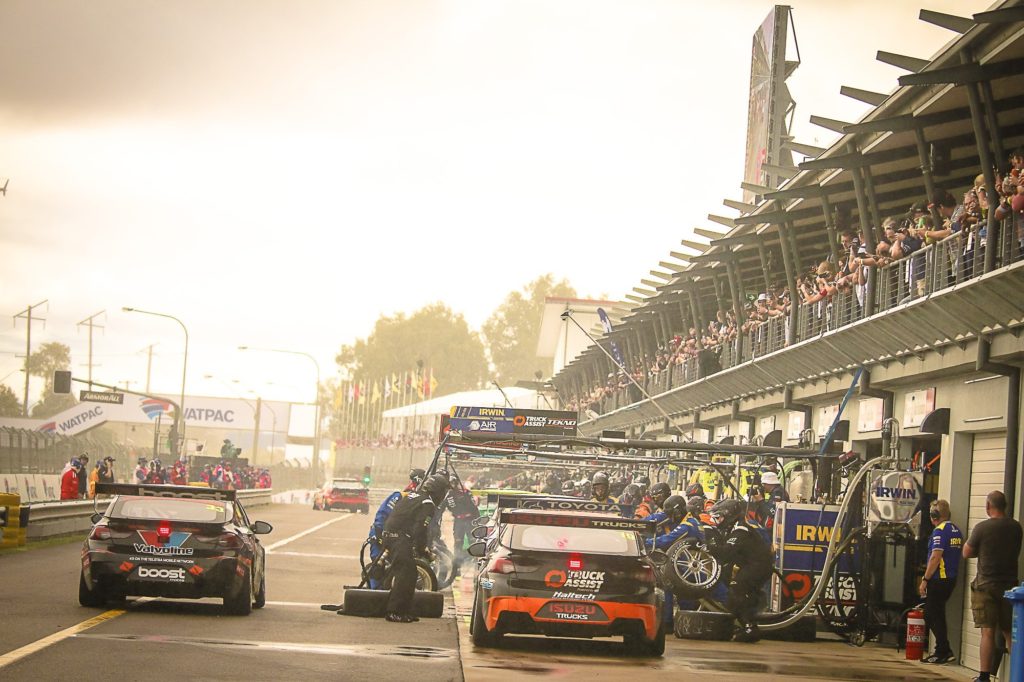 OKAY, so we praised the Sunday race above for being a cracker and most of that was thanks to the rain that came – but we're not being hypocrites because the last thing Townsville needed was more rain; that city has had enough. What's more, the Sunday crowd was clearly hurt by the inclement weather and in contract renewal year for the event, that's not great either.
8. TOWNSVILLE'S TROUBLES
TOWNSVILLE is a city with some hardships at the moment.
Not only are they still recovering from the floods earlier this year and the cyclone a few years back, the economy is struggling – and it's noticeable. Several restaurants that were open for business last year were closed this year and many told us stories of how some displaced by the waters were still living in temporary accommodation because their own was still uninhabitable. One Race Torquer left his run booking accommodation a little too late for the Townsville trip and, as a result, was forced to stay in a local backpackers on Palmer street. There, he found several locals doing the same thing because they couldn't go home yet.
It's tough to see and only enforces how events like the '400 are: Bars, restaurants and accommodation were all full on Friday, Saturday and Sunday with people from outside of Townsville injecting cash into the economy that would not otherwise have gone into it.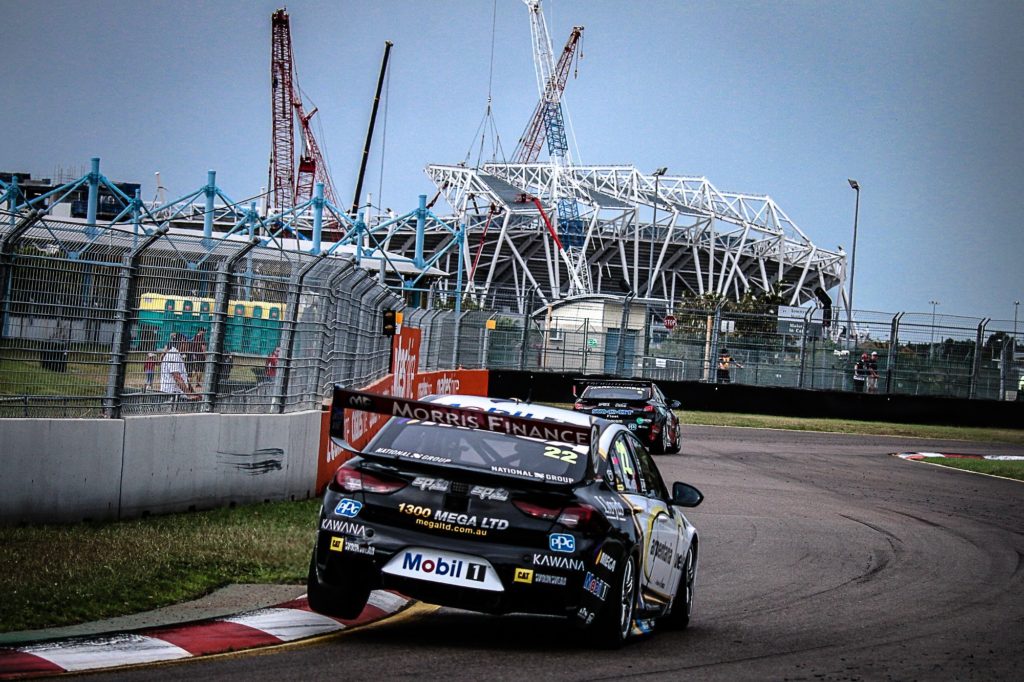 Hopefully the long-term future of the event will be secured and that, plus the soon-to-be-finished stadium adjacent to the CBD and circuit, can help bring more people to this terrific city in the North of Queensland.
9. SEEYA, MADAM
THE SUPERCARS media group said goodbye to Supercars.com Journalist, Mitchell Adam at the weekend – he's off to other adventures.
A regular in the paddock since starting a junior journo at Motorsport News back in the first half of the 2000s, 'Madam' spent time overseas at Autosport Magazine before returning last year to take up his post at Supercars.com.
We wish him well in whatever tack his future takes.