IF YOU follow Australian Motorsport, you'll know that Triple Eight Race Engineering Australia is, for all intents and purposes, Roland Dane. But he's not the only one pulling the strings; in the first in a new series on The Race Torque, we're diving into the other owners in the sport that may not be quite so front-and-centre, but are just as invested in making their teams, and the sport, succeed.
WORDS: Richard Craill IMAGES: File, Carrera Cup Australia / EDGE Photographic.
ASHBURTON is not a town that first springs to mind when you think of New Zealand racing success.
Wellington, for its old and famous street race, or Pukekohe for being a fearsome rollercoaster ride around a horse racing track are more likely to first click with racing fans.
Yet the town of about 20,000, located an hour to the south of Christchurch on the stunning Kiwi South Island, has a significant per-capita investment in producing Kiwi motor racing talent.
The McElrea family hails from there: Grandfather Rod leading into racer and now team owner Andy and his son, rising star and Formula Ford champion Hunter. Another racer-turned team owner Paul Cruickshank was Ashburton born and bred as was John Evans – father of current Carrera Cup champion Jaxon.
Joining the Ashburton assembly was also Tim Miles, who grew up with the McElrea's, Evanses and Cruickshanks' to create what we imagine was a pretty wild group of youngsters with a bent for all things speed.
And while we imagine it took some time for the town to recover from the antics of that particular group, their influence continues to be broadly felt in the sport both here and abroad.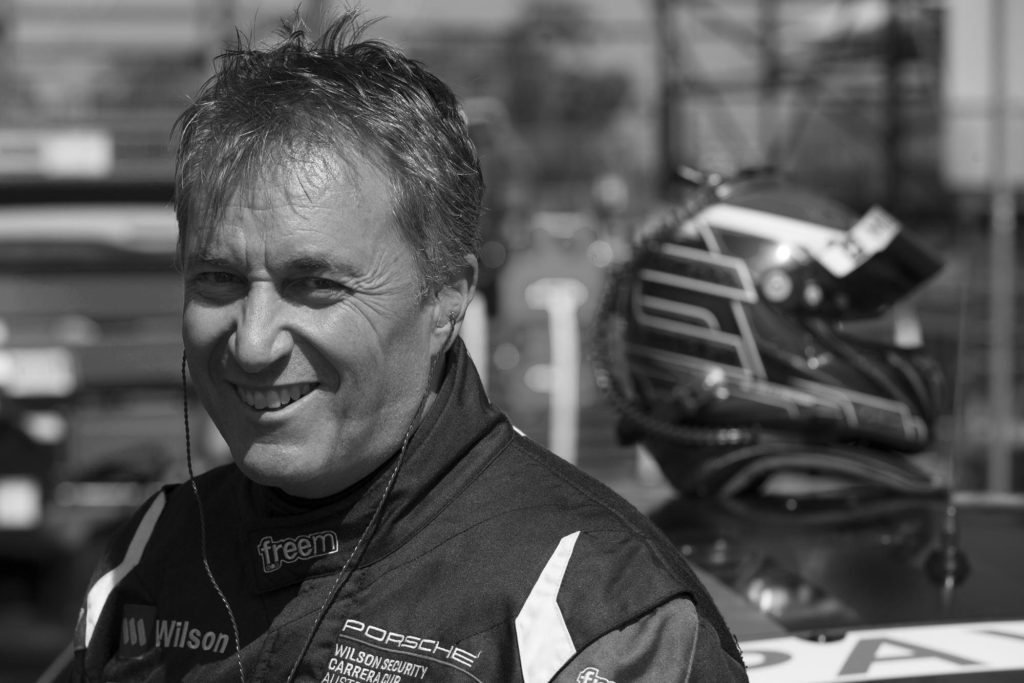 Racing fans will know Tim Miles by virtue of the fact he's a competitor in Porsche's Carrera Cup Australia championship. The more astute, die-hard fans will also know that he once owned part of Tasman Motorsport and, via his real job, helped broker the sale of Supercars to Archer Capital in 2011.
The very astute punters will also know that in 2015 he also purchased a slice of Triple Eight Race Engineering – the Roland Dane-led engineering firm that doubles as the most successful racing team in Australian Motorsport of the last decade.
Miles' re-investment into Supercars team ownership came at a time as Dane was looking to put in place plans for the long-term future of his business. Six years removed from the closure of Tasman, Miles was one of the first approached to join the team as a partner – to which he said yes.
Miles' racing history goes back to his youth: his dad helped found the local car club and, as mates with Rod McElrea, ensured Miles, McElrea, Evans' and Cruickshank would grow up together with a love of motorsport that never left.
After first tackling the local Hillclimb in a Mk.1 Cortina, aged 15, Miles raced domestically until he was 20 before moving to the UK to work on teams in British Formula 3 and the British Touring Car Championship; winning three titles on the way and tasting success with the likes of David Brabham, Will Hoy and JJ Lehto.
He returned to Australia and co-founded Tasman Motorsport in 2004 and returned to driving eight years later – ultimately linking with old pal McElrea to race a Porsche for the Queensland-based squad in GT3 Cup Challenge and now, Carrera Cup.
He now joins Dane, Bathurst-winning driver Paul Dumbrell, Dane's daughter Jessica and seven-time Supercars champion Jamie Whincup on the T8 owners list as the team looks to return itself to title-contention against the might of Roger Penske's Supercars investment.
But why? More so now than ever, owning a Supercars team is unlikely to lead to massive returns on investment and success can be fleeting in such a competitive game.
On a scorching day in Darwin, between Carrera Cup sessions, the jovial Miles' sat down with The Race Torque to explain.
BUYING IN
MILES became a partner in Triple Eight in 2015. The team was at the height of its considerable powers, having at that point won all but one of the championships since the 2008 season. With Jamie Whincup and Craig Lowndes as the drivers and an expanding engineering business on the side the future looked bright.
But it was exactly that which lead to team owner Roland Dane casting out his net to find investment and support.
"Roland and I have been mates for a long time and one of the things we would talk about is his business model, not just from day to day racing but how the engineering business can build into a bigger thing and bigger contribution into the overall business. Also, the structure of the sport was changing and what that would lead to as far as succession goes from Roland's point of view," Miles explains.
"He was keen to have people invest in the business that would create some succession.. but it was hard for him to do that because he's such a dominant character. So by having a wide shareholding group that can allow people to be invested in the business, contributing to macro strategy, as opposed to the day-to-day running of the team. So that was the general principal of it.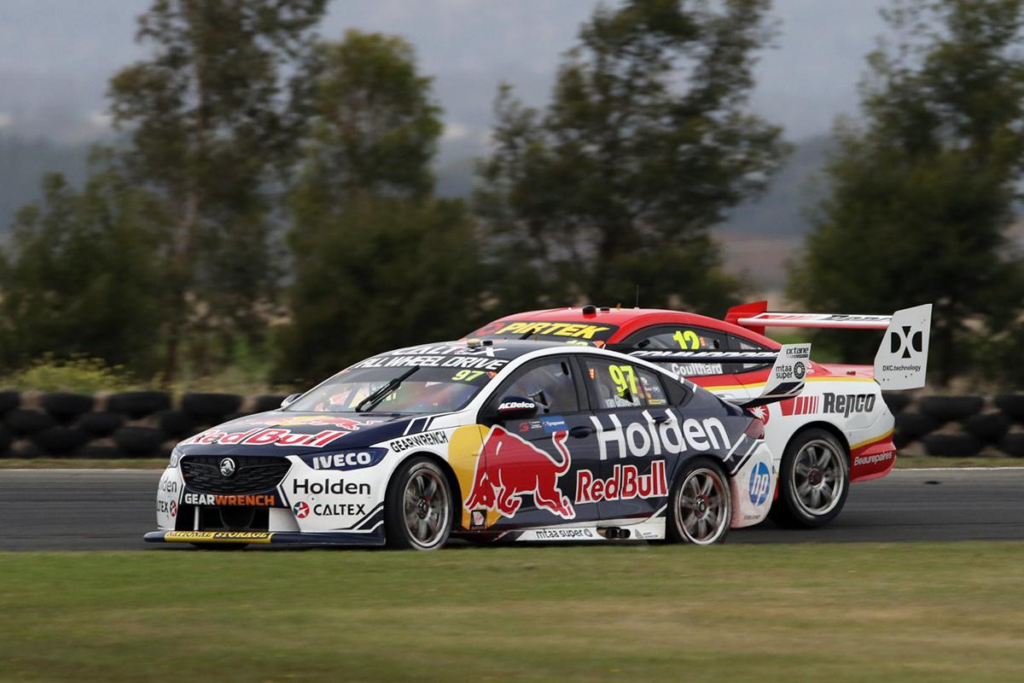 "I'm also a big believer that independent boards are bullshit. I think if someone's on the board, being paid to be on the board, they're just too lazy. Its money for old rope. What you want is somebody who's got their hand in their pocket, they've put a million bucks up or whatever the number is and then they want to make sure whatever decisions are taken, they are for the betterment of the business. And sometimes in motorsport making a decision that has you make less money is better for the long term.
"You have to have people that are prepared to make that decision."
Adding to the decision making process was a key caveat of Miles' involvement; with his business history and priors in team ownership, he clearly had a raft of potential influence that could help grow the business – even if it meant holding firm against what others may have had in mind.
The balance of sporting and business success would prove key to the operation really working.
"Unfortunately it's too easy to make that decision to make less money cos we all want to win – but if you're a shareholder sometimes you have to push back because every now and then we have to make those decisions that ensures we do make money, and we do pay a dividend," he said.
"So having a board that's full of shareholders is better than having a board full of independent, I call them 'neds' – non executive independent directors. Roland came to me and asked if I'd be prepared to invest in the business and become a partner with him and I said yes, on the basis that it was more than just me."
Given his own profession as head of Miles Advisory Partners, a business that brokers sales of one business to another, Dane's new partner was also well placed to add to the ongoing process of bringing in more new blood to the Triple Eight ownership structure.
"We had a chat to a couple of people who we thought would be good investors. We actually had a lady who was going to invest in the business, which Roland was quite excited about. Her name was Trinette Schipkie, and she was Telstra young business woman of the year and a Brisbane-based business woman. But she needed to put her focus back into her own business.
"So it ended up just Paul and myself. And then Jamie came in a couple of years later."
The well-publcised buy-in of Whincup to the team where he has spent a majority of his remarkable career was a big Supercars headline – but also created some challenges for the ownership group and Whincup that needed to be settled.
"To get Jamie to invest in the business, Jamie needed to know that he wasn't a lonely voice around the board table in the early part of it.
"There's also some conflict with someone like Jamie investing in the Business. He's doing it for four or five years' time when he stops driving. But he can't really be contributing to decisions at the moment because there's a conflict to a driver contributing to decisions in the running of the team.
"But you want him to become involved so he can see how the decisions are taken."
Roland came to me and asked if I'd be prepared to invest in the business and become a partner with him and I said yes..

Miles on joining the ownership group of Triple Eight Race Engineering.

KEY CALLS
WHILE ON the surface team ownership looks simple, there's obviously much more to it than donning a headset and looking seriously at a television during the tense closing stages of the Bathurst 1000, for instance.
Key decisions in the businesses' future take all of the combined experience and nous possessed by the ownership group – especially key ones like whether to drop a third car or not.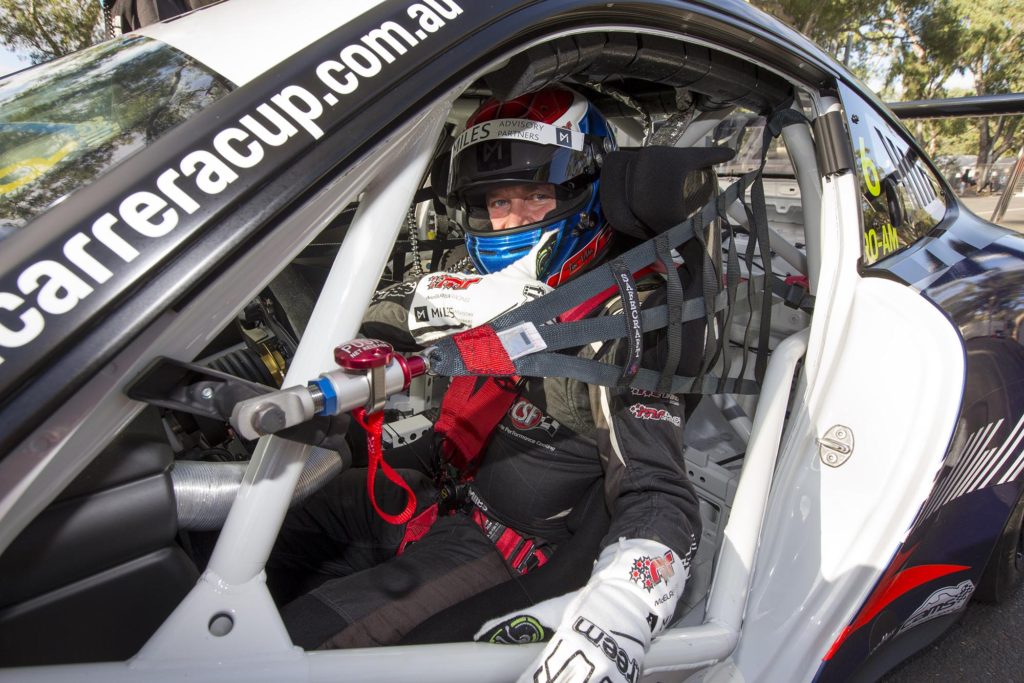 When Craig Lowndes confirmed his retirement from full-time Supercars competition in July 2018, attention rapidly shifted to whether Triple Eight would retain the car, or hand back the license and revert to the two, Red-Bull backed Commodore entries for Whincup and Shane van Gisbergen.
"We do, Paul and I particularly, challenge Roland on a lot of the operational decisions that we make. We also give him support.. support in the decision to not run a third car, when Craig retired, was a hard call.
"It was a very, very easy one if you had no emotion, but if you had emotion involved it was a much harder decision. Having Craig say that he'd like to become an enduro driver meant there was a conflict there for Paul, because that meant we had a situation where we were going to end up with one fewer car and one extra endurance driver. But that's the joys of having the shareholding, board structure that we do because we could sit down and say 'what's the best for the business?'.
"Keeping Craig as an ambassador for the business and the brand and all the sponsors is fantastic. Keeping Craig as a driver is brilliant – he's fantastic – so it helps Roland make those types of decisions especially when they are hard ones.
"We wouldn't have kept a third car. Craig is such a commercial magnet that you take him out of the car and try and get someone else in the car, and there were all the rumours about Simona, we weren't going to run a third car unless it could run at the front.
"Which is not to say there aren't drivers that couldn't run at the front – but also couldn't run at the front profitably. That second piece, profitability, is the hard bit and then you have to make the hard decision whether to give the REC (Supercars' Racing Entitlements Contract) back.
"The RECs are worth somewhere less than a million bucks now. If you were going to lose five hundred grand a year for two years, that's the equivalent of giving a REC back that's worth a million bucks and hopefully someone will buy it this year and you get your money back.
"That's the sorts of things you can attribute my role within the business to."
THE RETURN
EVERYONE will know the old motor racing adage that if you wish to make a small fortune from the sport, you need to start with a large one.
In these tight financial times that adage is probably more apt than ever before, yet buying into a Supercars team offers more than just a potential – if not massive – financial return.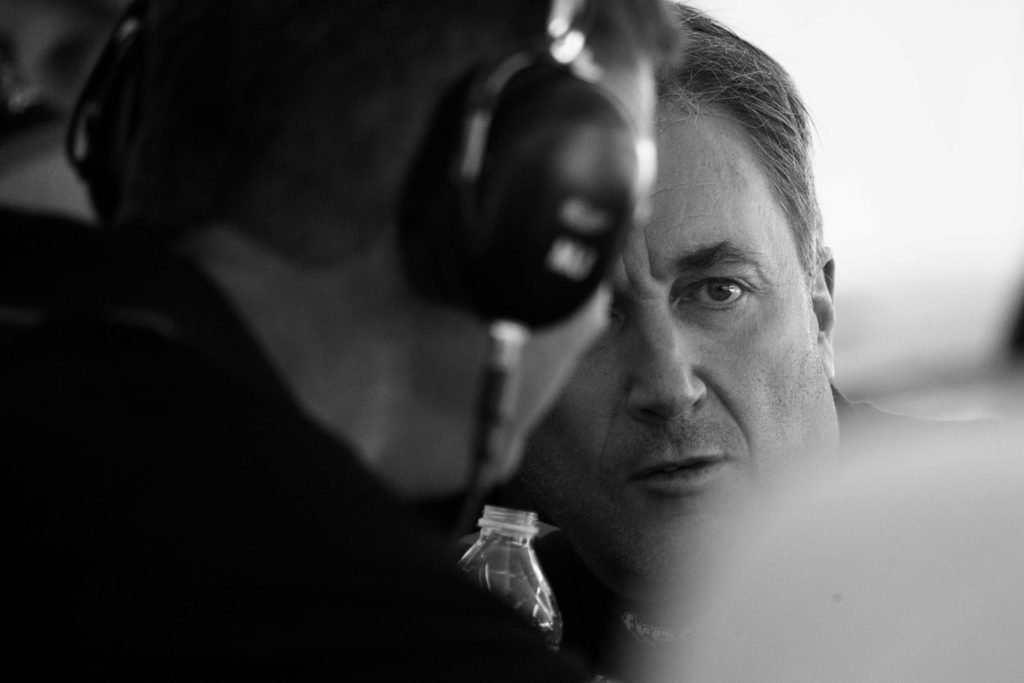 While Miles' clearly enjoys the business side of the ownership game, there's much, much more to it than just that.
"As a race car driver in Carrera Cup I'm never going to win a race. So I don't' get the joy you get from winning a race even if my teammates do. So being a team owner you get that joy of having an outright race win and you know how hard it is," he explains.
"I also love the chess aspect of car racing. The amount of thinking and what you have to do – the pawns you sacrifice to keep the queen safe. I love that part of the sport that you don't get as a driver.
"As a supporter of the young guys, like Hunter McElrea, getting him to spend time with Roland was excellent for him. And it was access I could give him that he wouldn't have otherwise got. So as well as financial support, to give him access to come and talk to someone who has been there, done that, understands how to raise sponsorship and all those kinds of things. That helps, it just creates a full circle."
Business, too plays a role.
Miles' business success outside of motorsport actually draws on the sport – his relationships within racing have led to his role in brokering the sale of several companies of racing colleagues, or even rivals.
"At my firm we measure where our customer relationships have led to and where they start from. Motorsport is still the third or fourth highest contributor to our firm as far as where things come from," Miles said.
"Steve McLaughlin, Scott Taylor (Miles brokered the deal that saw Taylor and his partners initially merge FleetPlus with FleetPartners, before ultimately selling his stake in the business), the Supercars deal… there's a lot of those types of relationships that get built out of it."
So while it ticks boxes in business and helping the future of the sport get a leg up, ultimately the root of it all comes back down to the reason a majority of people are in sport in the first place: winning. And there's been some good wins, too.
"The thing I get the most out of it is the joy of winning races. There's nothing like standing in the garage when one of your cars crosses the line first. Bathurst last year, Eastern Creek – one of the most fun races was the night race. Just standing there and watching two guys, that good, going that hard was just fantastic. Then there's the championship wins for Jamie and Shane since I've been an owner. From an enjoyment perspective is the race winning, what I get from it from a investment point of view is a very poor return compared to every other investment I've got! But I get a lot of access that you wouldn't otherwise have to the automotive industry, for example, that I wouldn't have otherwise got.
"It helps, but realistically it's an investment of love and passion and not a business one. And if I wasn't an investor in the sport, I'd still be here. I'd still be coming anyway."
That second piece, profitability, is the hard piece and you have to make the hard decision to give the REC (Supercars' Racing Entitlements Contract) back.

Miles on making the tough decisions from a sporting and business perspective.
**
IN PART TWO, Miles' speaks of the Triple Eight-versus-Penske rivalry that has built over the last few seasons, how team ownership means balancing the needs of the business versus those of the sport, how Roland Dane gave up his share of prize money so smaller teams could make more – and a broader look at where Supercars is moving in the next few seasons.

"..At Tasman we were happy when we were top 10. Triple Eight at that stage, was happy when he (Roland) was top two! He was making a significant amount more sponsorship revenue than we were, because he was at the pointy-end, and then he was getting significantly more of the sport distribution than we were (because of the success).
"He recognised that if that continued, then the grids were going to shrink and we were going to end up in trouble. I think that's a good example of balancing. And it's the same for us now.."
It's coming to The Race Torque soon!