ALREADY in a rapid expansion phase, the National Basketball League (NBL) has just signed a new two-season broadcast deal that could be a pointer towards things to come for the media rights industry in Australia. And Supercars fans should be paying attention.
WORDS: Richard Craill IMAGES: Mark Walker.
AFTER YEARS of decline and stagnation, the NBL has thrived under the reign of new owner Larry Kestelman, the Dodo Internet co-founder and property mogul who purchased the league in 2015.
As the league adds new franchises and continues to expand off the back of record crowds and growing participation rates amongst young Australian's, a new media deal could help take the sport to a new level and at the same time, point the direction towards the way sports rights deals will occur in the future.
The media rights market has be a topic of discussion this year, with losses at FOX Sports pointing to reductions in the available cash that has up to this point been thrown at sports rights in large quantities.
While the AFL and NRL are safe and Cricket is at the beginning of a brand new, lucrative deal, other sports won't feel so confident; the A-League and Rugby Union both struggling for ratings and popularity in particular.
Supercars sits in the middle: the series is the third-most watched on FOX Sports across the year (fourth when you take into account Cricket, which is more summer-centric) and numbers are up 14% year-on-year in 2019.
The A-League, however, has average audiences of approximately one-third of Supercars and Rugby Union is in the same boat. While the A-League is safe for three more years, Union's $285m deal ends in 2020 and they may be the first to feel the belt-tightening affect of the current marketplace; their ratings, both on Pay-TV and free to air, just don't add up for them making more money next time around.
So while Supercars should be safe from any dramatic culls in sports rights income, there's little doubt the category will be keeping an eye out for other models outside of the traditional when it comes to the next rights deal that will take the series through the first half of the next decade.
The NBLs new deal is fascinating, combining the benefits of free-to-air visibility with a digital package and exposure on subscription TV as well.
SBS will air 67 (of 126) games in prime timeslots on their Viceland channel while ESPN will schedule their content in between their already extensive NBA roster.
Is it @NBL season already? #headlines #SeeIncredible pic.twitter.com/a9BNdFJXMo

— Nick Johnston (@nick_nbl) July 31, 2019
Meanwhile, all games will be available, for free, on SBS's digital On Demand service enabling those who prefer to consume their sport via digital means and devices when and where they want.
The clever deal offers content to both subscription and broadcast channels while also offering fans the entire shooting match for free if they chose to watch it.
The catch, of course, is cash – and in this case there's little involved with no actual rights fees changing hands. The league, however, will manage and produce the broadcasts themselves and will enter into a revenue sharing agreement with both SBS and ESPN to split whatever income the broadcasts generate.
While it's a risk, it's also one that could pay off: what little the league could possible have secured from a traditional rights deal – where they are paid by a network to secure the broadcast rights – may very well be trumped by potential earns from broadcast sponsorship, partners and the like that the various parties can secure over the length of the deal.
According to The Australian, a similar revenue-sharing agreement between Super Netball and broadcasters Channel 9 and Telstra generated a 70% increase in overall revenue for the league.
The deal works on two fronts: offering the NBL control of not only the content they air but the commercial aspects around it.
HOW THEY STACK UP: SPORTS RIGHTS IN AUSTRALIA
| | | | | | |
| --- | --- | --- | --- | --- | --- |
| SPORT | PAY TV | FTA | Digital | TERM | VALUE |
| | | | | | |
| AFL | FOX Sports | 7 Network | Telstra | 2017 – 2022 | $2.5bn |
| NRL | FOX Sports | Channel 9 | Telstra | 2018 – 2022 | $1.8bn |
| Cricket | FOX Sports | 7 Network | Fox / Cricket Network | 2018/18 – 2023/24 | $1.2bn |
| Tennis (AU Open) | NA | Channel 9 | Channel 9 | 2019 – 2025 | $348.5m |
| A-League | FOX Sports | Channel 10 | Fox Sports | 2016/17 – 2022/23 | $346m |
| Rugby Union | FOX Sports | Channel 10 | Fox Sports | 2016 – 2020 | $285m |
| Supercars | FOX Sports | Channel 10 | Fox Sports | 2015 – 2020 | $241m |
| English Premier League | NA | SBS | Optus | 2019 – 2022 | $150m *Estimated |
| NBL | ESPN | SBS Viceland | SBS On Demand | 2019/20 – 2020/21 | Revenue Share |
| SuperNetball | NA | Channel 9 | Telstra | 2017 – 2021 | Revenue Share |
Essentially, while the initial cash windfall is smaller the potential for it to pay off in the longer term is much higher than the traditional models, if they can make it work for them.
In an interview with The Australian, Kestelmen admits that the League would have liked to take the cash – but the current deal was an adequate compromise. If it works could ultimately be a better way to go as the red line is run though big-dollar sports deals.
There are downsides: Viceland has a tiny audience compared to the more traditional broadcast networks – so attracting meaningful audiences to an already niche' sport may prove a challenge.
But as digital numbers grow in importance relative to traditional TV ratings, if they do a good enough job of promoting the fact that every game can be viewed, for free, via SBS On Demand then it might not matter.
So what has this all got to do with Supercars?
Well, with a rights deal looming in the near future there's elements of the NBL's arrangement that could spill into the racing world.
While the haters were always going to hate, the $246million FOX Sports-led deal was the right deal for the time for the category, dragging it out of a financial hole and into something resembling stability.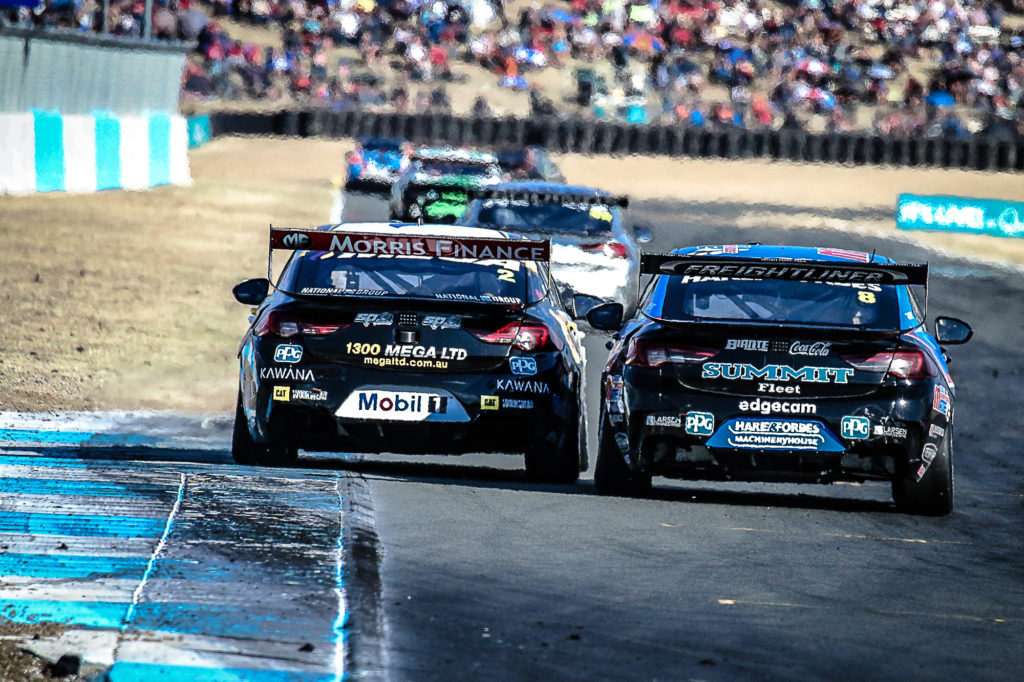 It's also clearly worked for FOX, too. As well as rating higher than many expected, the series has provided the perfect launch pad for their digital offering, Kayo, with little doubt it has pushed subscribers to the product.
Perhaps where it hasn't succeeded is in finding a balance between broad exposure to fans and the financial implications that the series needs to subscribe.
The difference between the NBL's new arrangement and Supercars is that Basketballs financial model isn't based on revenue from TV rights while Supercars, like F1, requires that income to add to the distribution to teams paid each year.
However while money is important and there's little doubt free-to-air is a declining medium and digital is the future – there seems to be a broad understanding that getting eyeballs back on the sport must remain a priority.
The A-League, in particular, has found themselves struggling to grow the competition given a media deal dominated by FOX and a free-to-air component that hardly rates. As a result, while they have maintained their position, Soccer's premier local competition has not grown despite the broader sport enjoying record participation numbers at a club and junior level.
Cricket in England has been in the same situation, blessed with loads of cash from Sky but lower growth thanks to a much smaller regular audience.
Locally, the AFL, NRL and, to a lesser extent, Cricket are blessed by having so much content that they can still get eyeballs on their free-to-air content and cash in on the big dollars offered by the subscription model.
Supercars sits somewhere in the middle, with key majors shown live on free-to-air while everything is on Fox – it's a delicate balance but most within the sport feel like it needs to tip more towards eyeballs rather than the bottom line next time around.
Which makes the NBL's model one to watch. Supercars already creates and controls their own broadcasting product which gives the series an early advantage. The big question is if they can attract the same kind of investment that they've enjoyed for the last five years and, if not, which way do they go.
A revenue-sharing model, where Supercars' potentially sacrifices some of its up-front earn for a longer-term burn, could be one that works.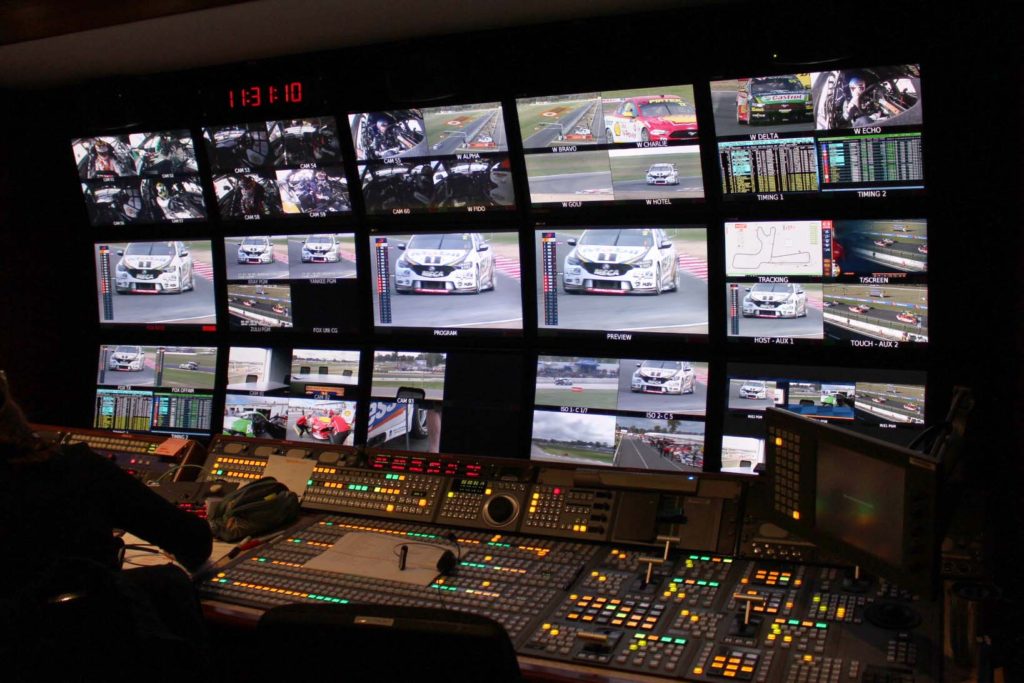 If it means a network or a digital property willing to show the sport for free comes to the party then it could be a good thing.
As the rights landscape changes and digital consumption becomes the norm, rather than the exception, all sports will be investigating ways to both increase their audience and their earn from selling their media rights.
Make no mistake, Supercars will definitely be aiming for, and must achieve the most income they can from the next media rights deal. But times are changing and while this next four or five year period may be similar to what we enjoy now, the next one after that will almost unquestionably look very different indeed.
The NBL are the first of the 'major' leagues in Australia to do something truly different and it may or may not work.
But you can bet that plenty will be watching closely to see if it does.