A WILD weekend on The Mountain that resulted in a third straight success for the number 888 Ford Falcon in the Supercheap Auto Bathurst 1000.
WORDS & IMAGES: Mark Walker
OUR COVER image is is from the podium celebrations. Craig Lowndes and Jamie Whincup on the top step, joined by Jason Richards and Greg Murphy, with James Courtney and David Besnard third.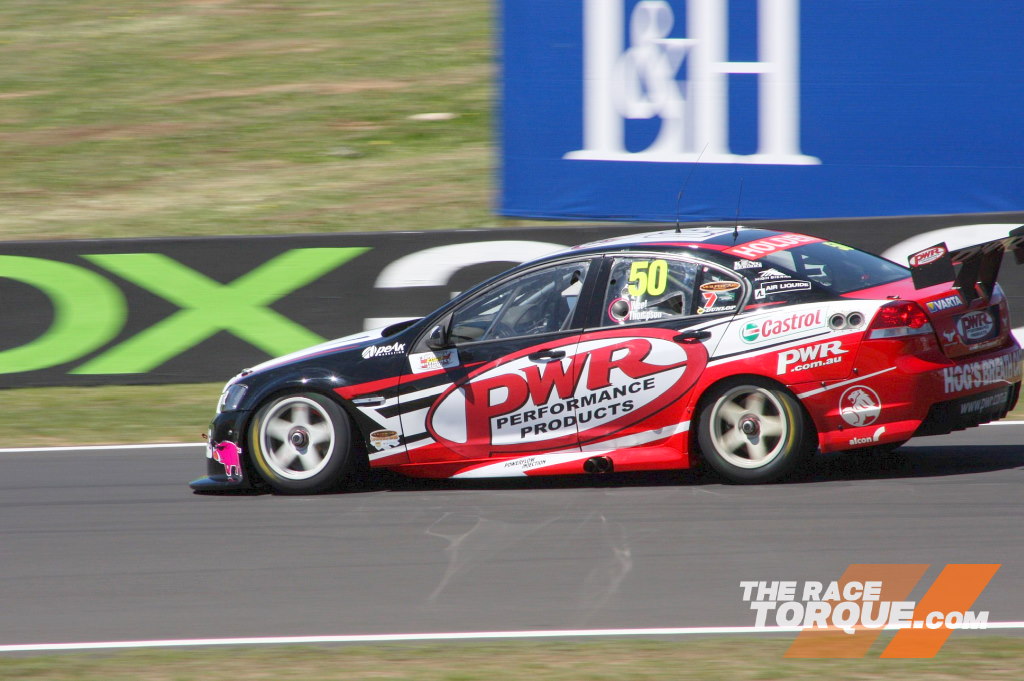 ONE of the two cars that never made the show. The Paul Weel/Andrew Thompson PWR machine was sidelined after an immense shunt at Sulman Park on Friday morning…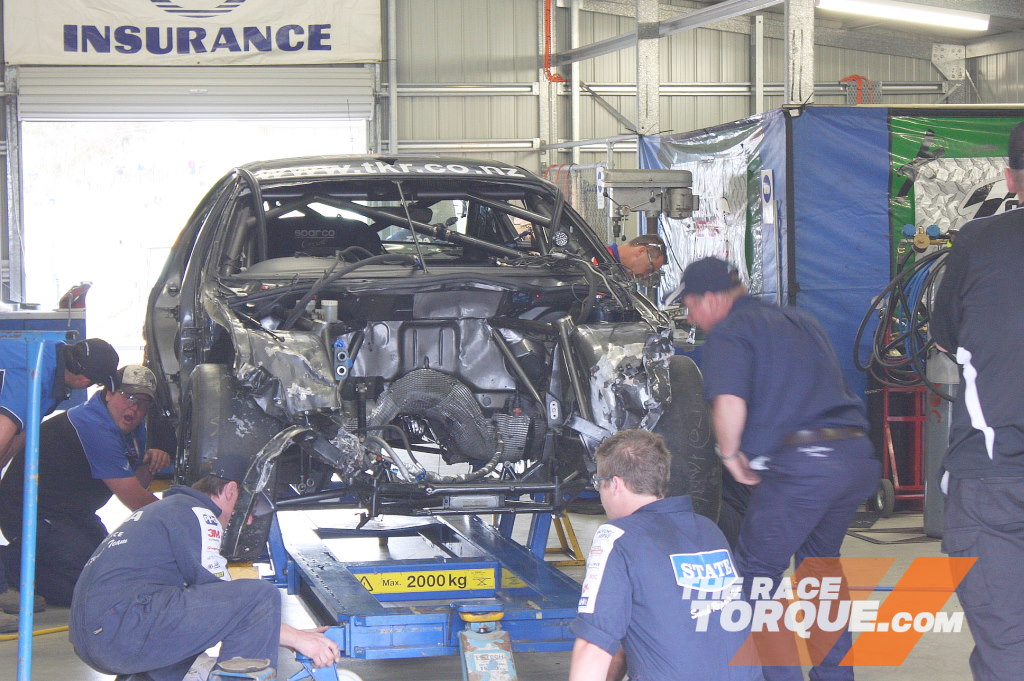 THE OTHER half of that incident, the Chris Pither/Kayne Scott Team Kiwi Racing Falcon in the TAFE compound. Following yet another miracle, this car made the grid for Sunday morning, although it expired after eight circuits.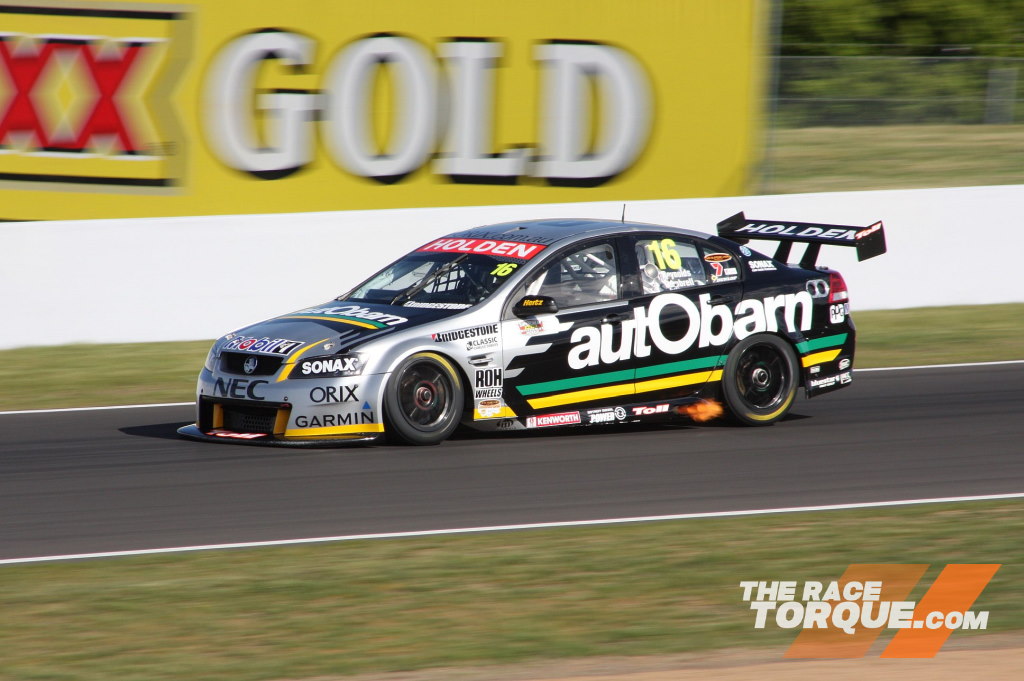 LOOK closely, and you might be able to see David Reynolds's name on the side of the Autobarn Commodore he was down to drive with Paul Dumbrell. An earlier accident for the sister Toll machine of Paul Radisich and Rick Kelly saw Reynolds develop a mystery illness on Saturday night, with Kelly filling the seat on Sunday.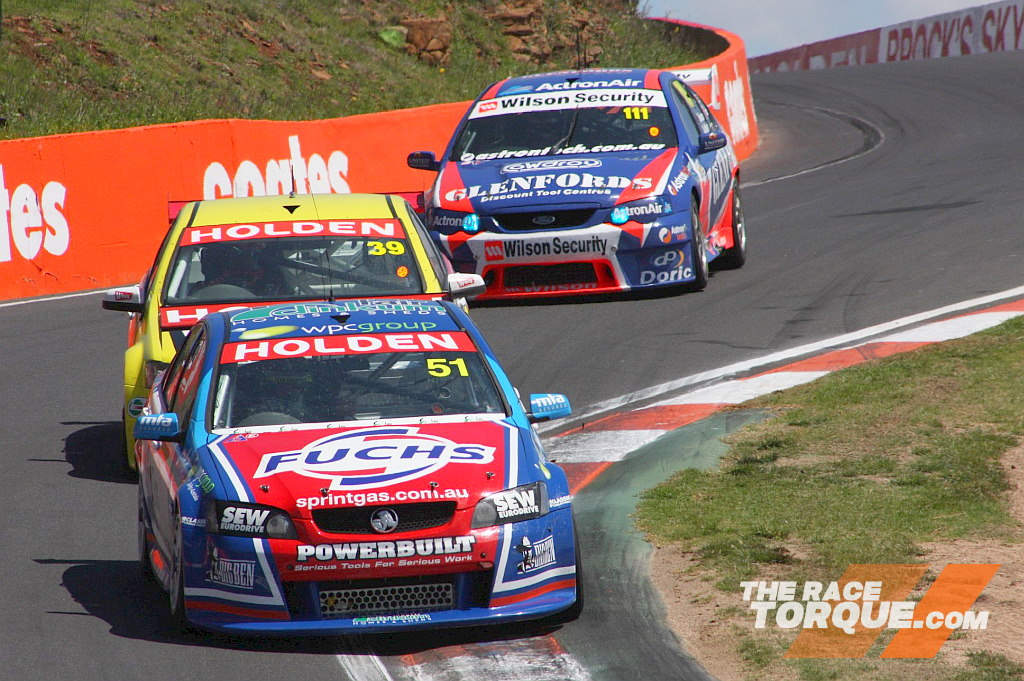 FLYING down The Mountain. Number 51 did not in fact feature Greg Murphy, who was behind the wheel of the number 3 car with Jason Richards, with the 51 piloted by Dale Wood and Mark Noske, then the lead Supercheap Auto entry of Russell Ingall and Paul Morris, shadowed by the Paul Cruickshank Racing Falcon of Fabian Coulthard and Alex Davison.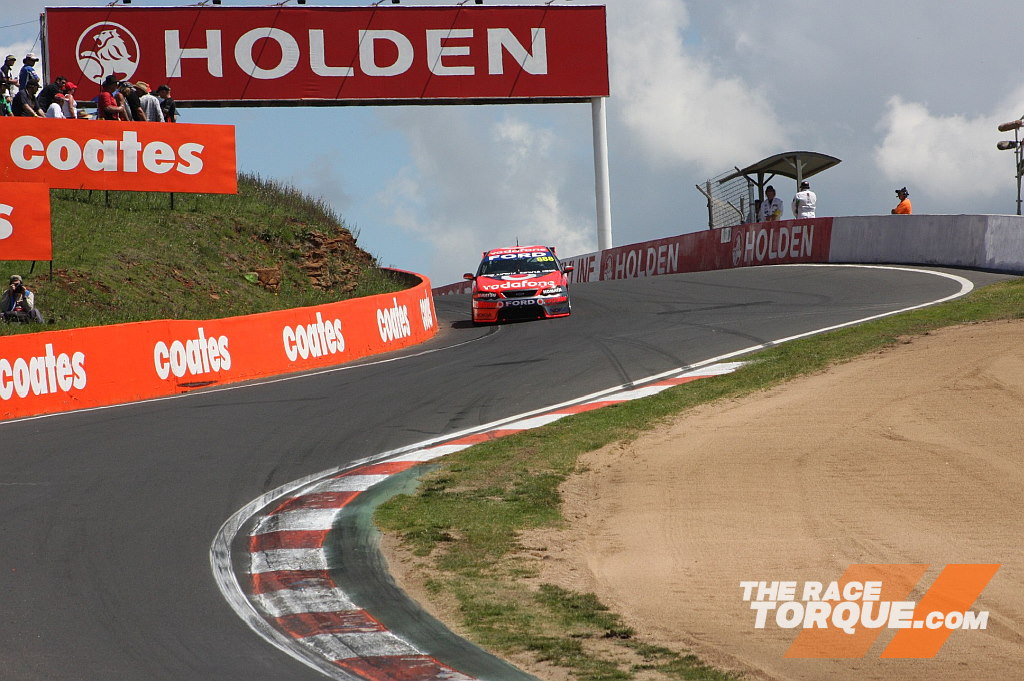 THE 888 Falcon cresting Skyline early in the race.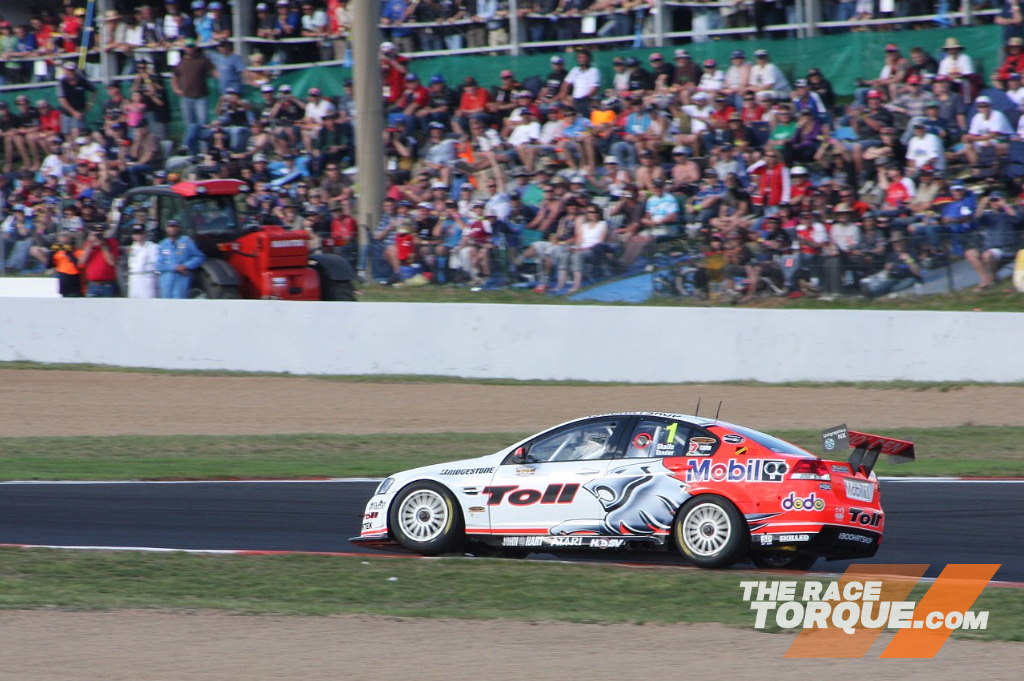 GARTH Tander en route to topping the timesheet in the top-ten shootout, registering a time of 2:07.2963sec. Race day would produce a 12th place finish.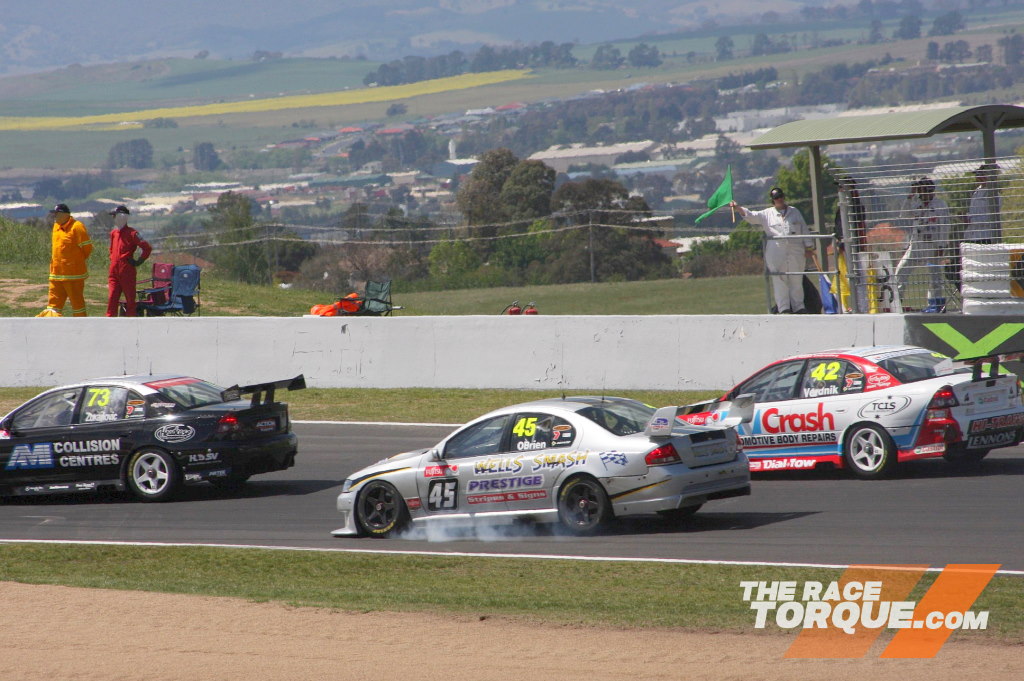 MARCUS Zukanovic heads a locked up Shannon O'Brien and Jay Verdnik through the Chase following a restart in the Fujitsu Series race.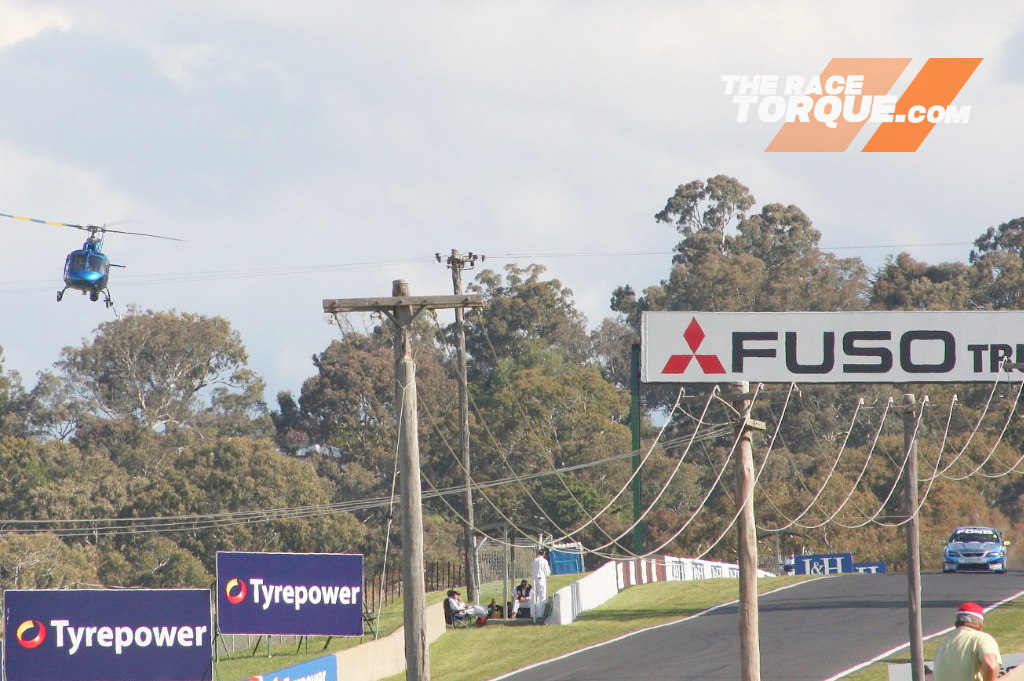 THE Channel 7 chopper up to its usual antics in the top-ten shootout, chasing James Courtney down Conrod Straight, who would start third on the grid.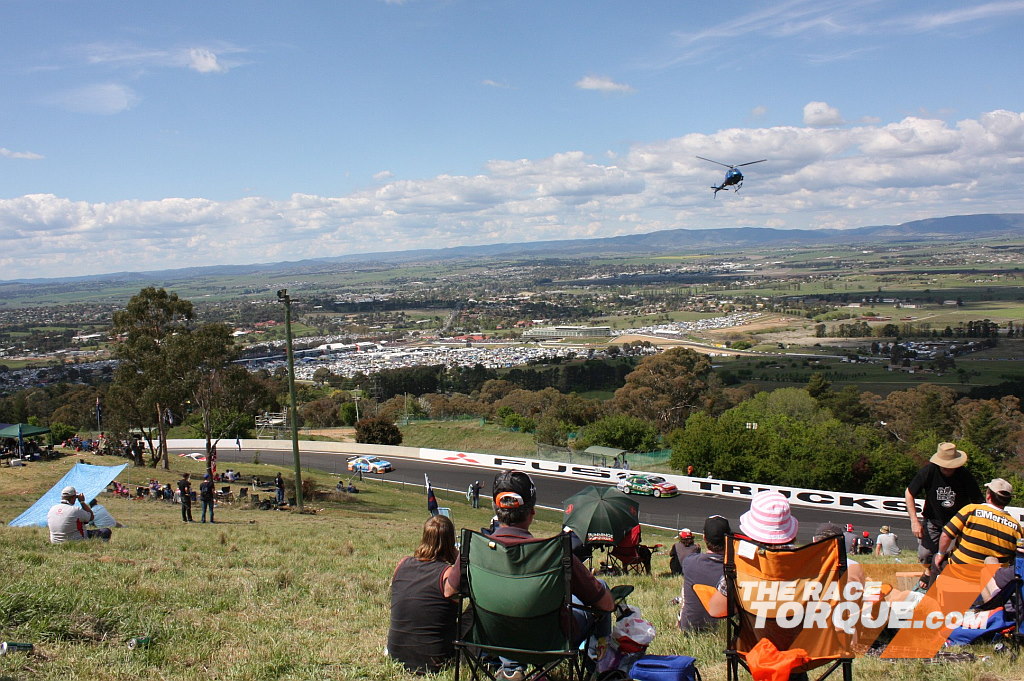 HOT life tip: having a post-lunch nap on the bank exiting the Cutting is one of the nicest things you can ever treat yourself to.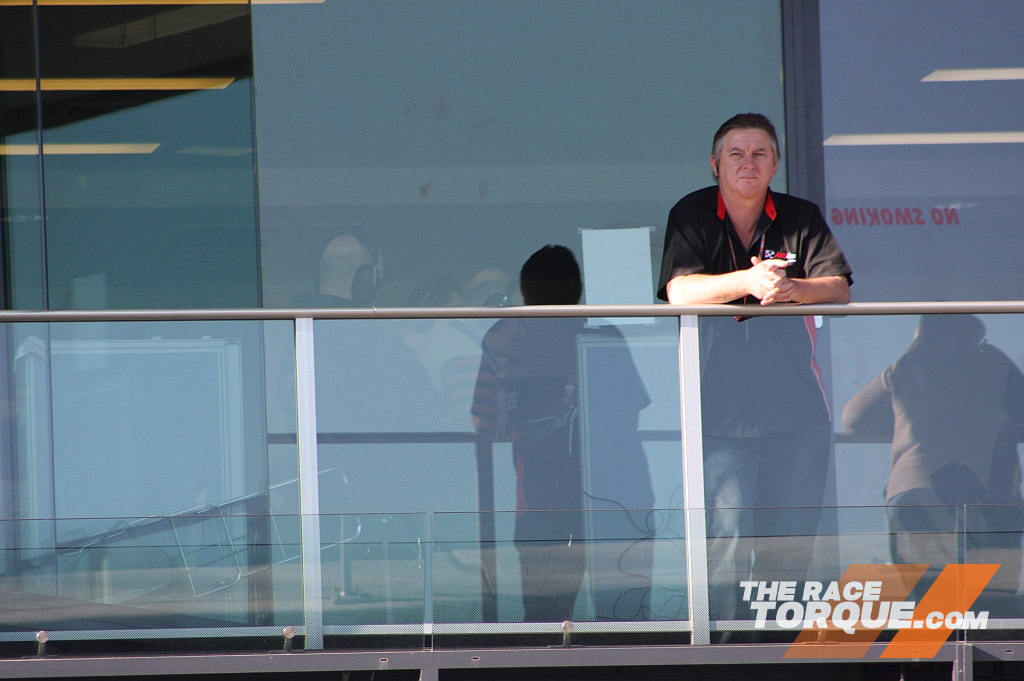 GARRY O'Brien. Was there.