INTERVIEW: Defining David Reynolds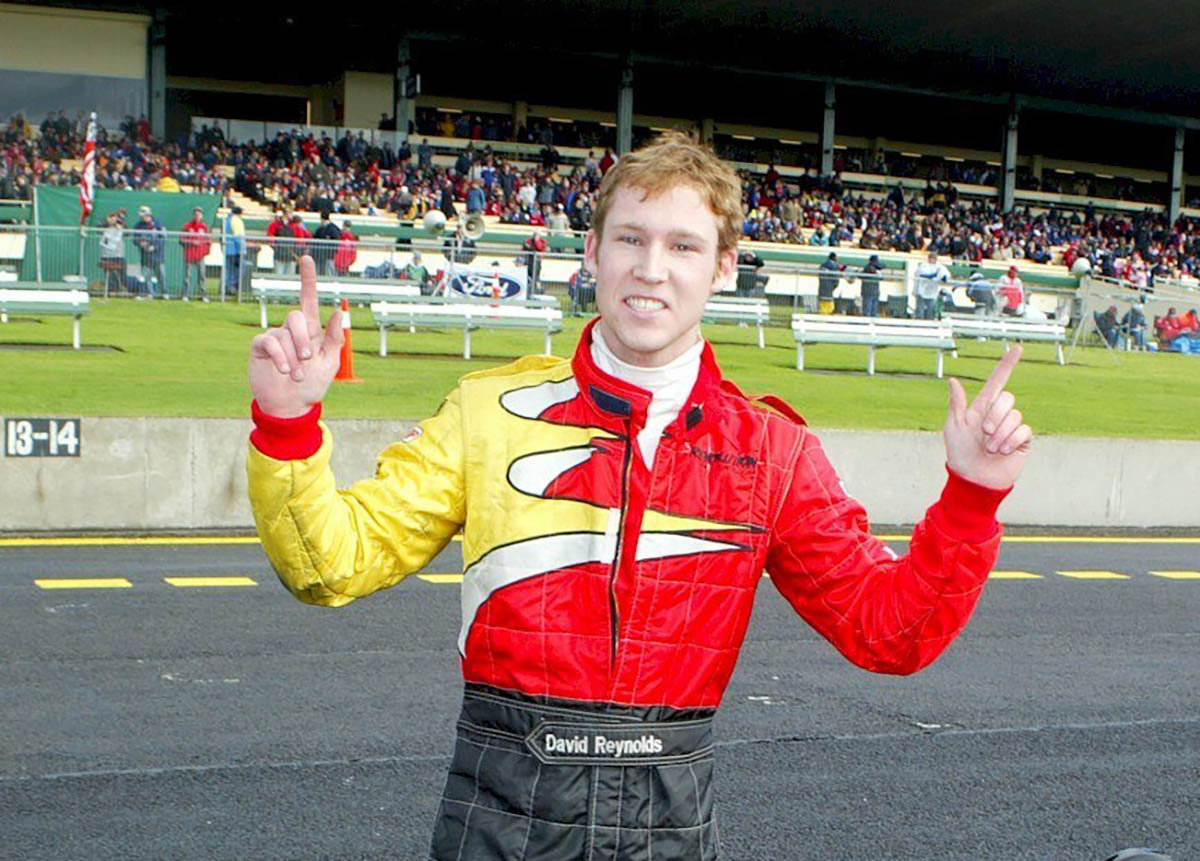 RECENT HISTORY, including a Bathurst victory and regular contention for race victories, would indicate that David Reynolds had found a way to balance his reputation of being Supercars' 'court jester' and maintain his place as one of the series hardest racers.
WORDS: Dale Rodgers
IMAGES: Supplied / Erebus Motorsport / Mark Walker
OCTOBER 8th 2017 is a day that will always remain special to David Reynolds. To hold the Peter Brock Trophy high and celebrate with co-driver Luke Youlden and a small band of dedicated people that made up the Erebus team on the Bathurst podium that Sunday was the culmination of many years of gritty determination.
Perhaps better described as a roller coaster, because although Reynolds had been determined to find success in Supercars his career has been anything but smooth.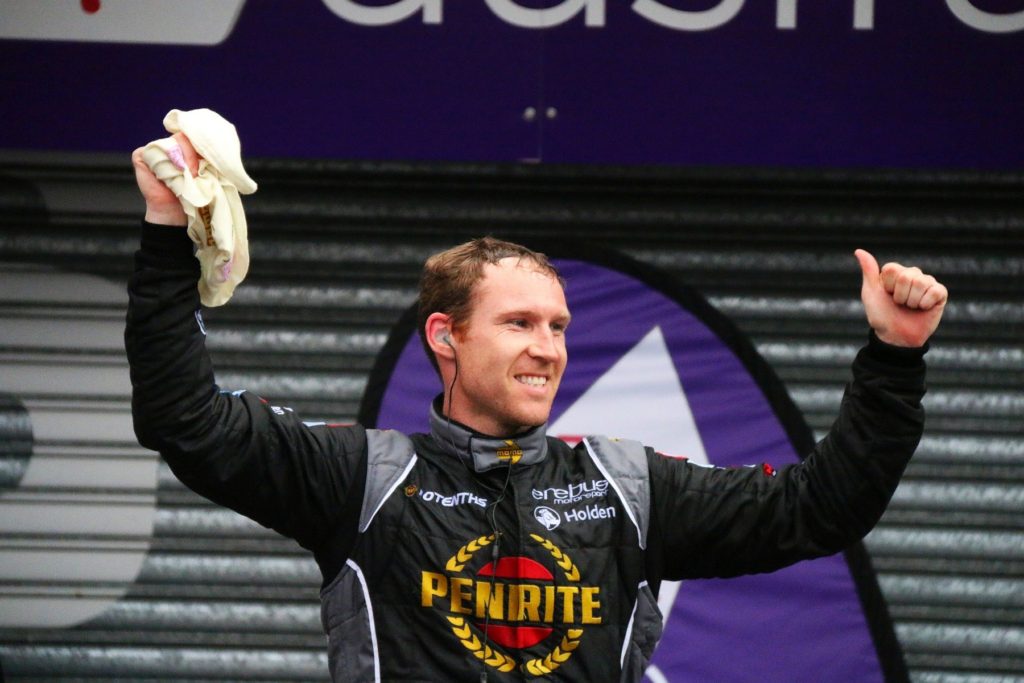 In 2019, Reynolds clicks over sixteen years competing in National Championships in Australia. However, the once-a-year Bathurst 1000 TV viewer could be forgiven for thinking he had burst onto the scene and scooped up the 2017 race with only a few years under his belt.
Sure, regular viewers of the Supercars Championship had seen the quirky Reynolds throw the pot plants from the Gold Coast 600 Podium and make light of many pit lane interviews, but the Bathurst win was his coming of age.
Rewind back to the early 2000's and after a couple of seasons running his own Formula Ford team in State and National Competition, Reynolds made the big step into Michael Ritter's Sonic outfit in 2004 replacing Jamie Whincup. As always, Ritter demonstrated a very good eye for young talent, but the laconic nature of the young Reynolds meant the Sonic boss would push him hard.
"In 2003 we bought our own car and ran the full Formula Ford Championship with two full time mechanics. We started off like, amazing! We had such a fast car at the Grand Prix but ended up crashing. I guess that is what happens when you are young and silly!" Reynolds recalls.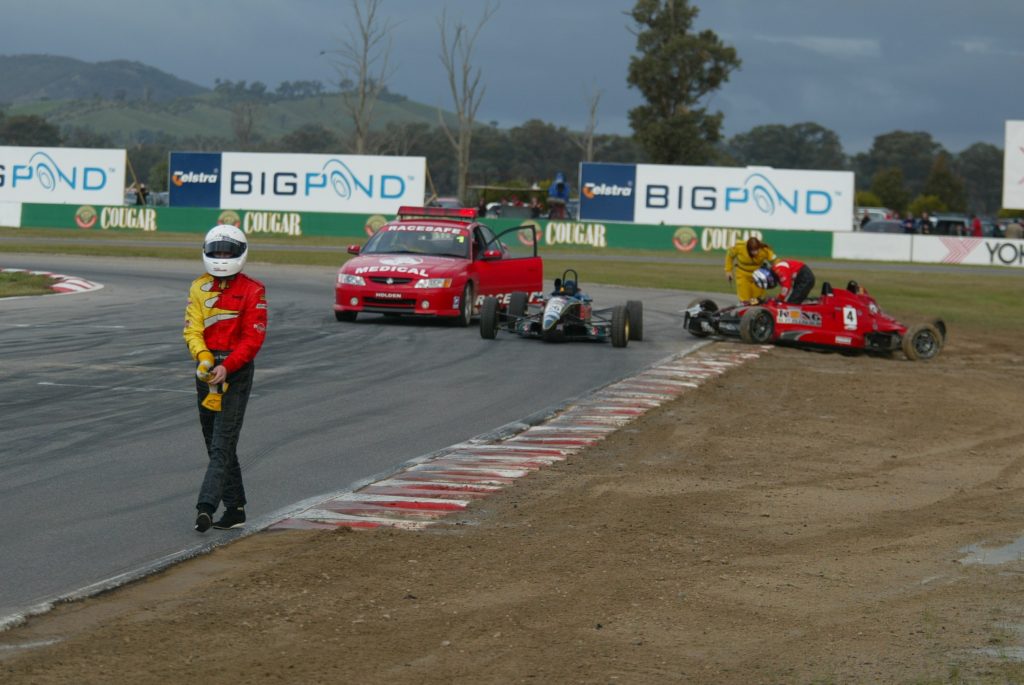 "The two mechanics that we had worked hard with over the summer and in the early part of the season up and left me. The rest of the year we were kind of nowhere. A nothing season really and although we did get a couple of new mechanics, we realised that we had to go and join a good team rather than do our own thing. So for 2014 we joined with Sonic Racing."
The move to Sonic and the relationship Reynolds forged with Team Owner Michael Ritter was the catalyst to success.
"Michael Ritter was like the messiah of Formula Ford. He had all these Championship winning cars and had he made Championship winning drivers and I wanted to be part of that so bad. Somehow they picked me for 2004. I am pretty sure they would have had a long list of people. There was James Small, Michael Trimble and Bryce Washington, all guys I am friends with to this day.".
But it was his insights into the way Michael Ritter ran the Sonic operation and how he dealt with these young drivers that Reynolds recalled with some amusement.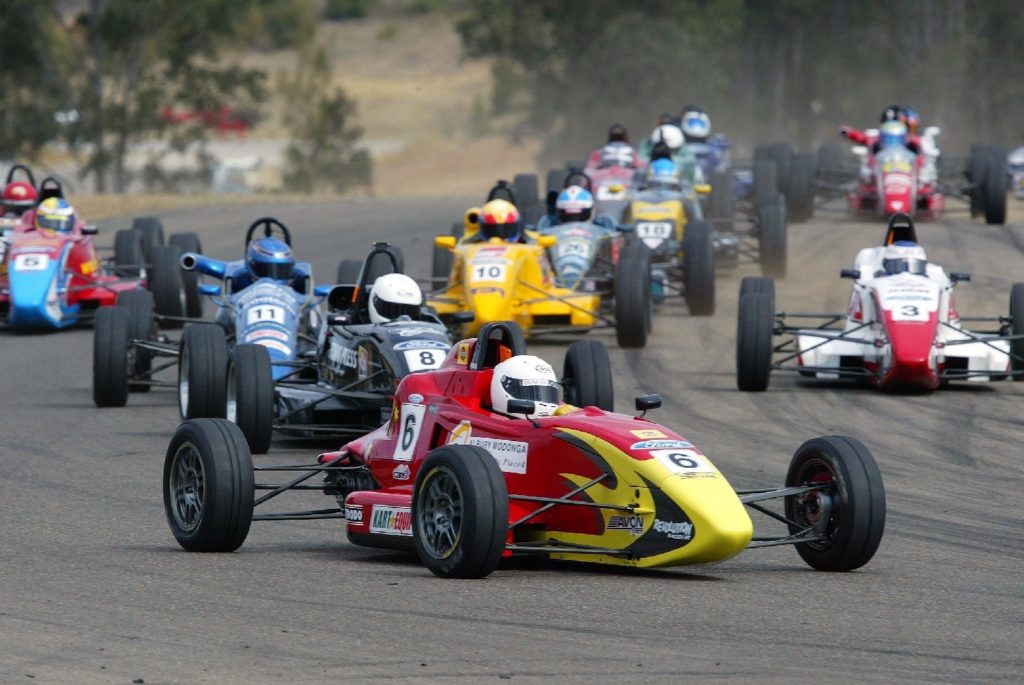 "It was a bit of shock. I had never had anyone teach me how to drive those cars. At the time I thought he (Ritter) was very hard and I had only had people tell me off when I stuffed around at school! So this was very different, but he simply wanted the best out of you. He didn't have the best people skills in telling people what to do but he got the message across and that was the more important thing. I was a bit green for the first half of the season, but in the second half I had learned what to do. Everyone was crashing around me and I wasn't. I was just collecting points and I was at a spot at the end of the year to win the Championship."
In a wet finale at Sandown, Reynolds had to beat Tim Macrow to secure the Championship. He describes it as the most 'epic' race of his career: dropping from second back to sixth and finally tangling with Macrow while leading on the last lap, David recovered first and won the Series by two points.
With the 2004 Formula Ford Championship under his belt, Ritter made the call to promote him into the 2005 Porsche Carrera Cup Championship within an expanded two car Bob Jane T-Marts team. The one make series was only in its third season in Australia but was attracting very good drivers and teams. Reynolds spent three seasons in the Porsche Carrera Cup, adding his second national championship in 2007 by taking out the series from Porsche specialists Alex Davison and Craig Baird.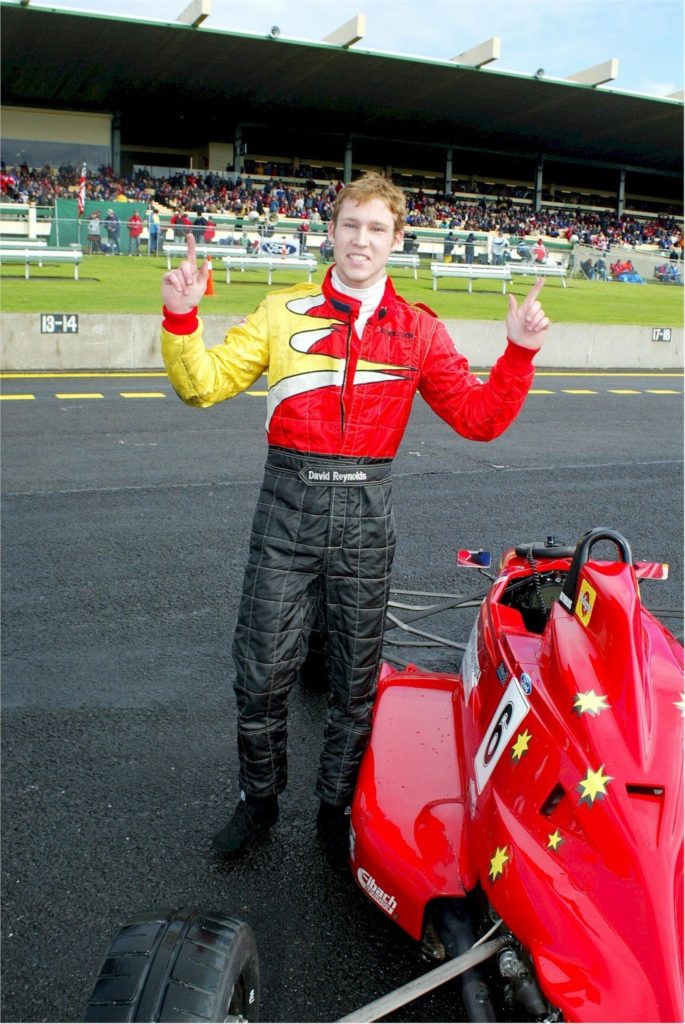 "It was good feeling as a young kid. After Formula Ford (in the early 90's) you didn't really know what to do next. Carrera Cup was a fairly new category and Michael got two cars supported by Rodney Jane and Bob Jane T-Marts. Luckily my old man was very kind to me and helped me out with the budget,"
However the start of his Porsche career hardly saw Reynolds cover himself in glory.
"Like most things I begin, they are a disaster but then turn into something good!" David smiles.
"I binned the cars twice in two outings. But after that didn't scratch the car for two and half years. I ended up running third in 06 and winning the Championship in 2007."
I had never had anyone teach me how to drive those cars. At the time I thought he (Ritter) was very hard and I had only had people tell me off when I stuffed around at school!

David Reynolds on learning the 'Tough Love' approach from Sonic boss, Mick Ritter. As is often the case, it paid off handsomely.


With a Formula Ford Championship and Porsche Carrera Cup under his belt, Reynolds was now focusing on a Supercars career. However as he described his Porsche debut, his early forays into Supercars were nothing short of disastrous.
"Tomas Mezera was our DSO in 2006 for Carrera Cup, and he put me in front of John Crennan and Tom Walkinshaw. They employed me at HSV and kind of re-started the Young Lions program again with me. It wasn't officially called that, but anyway they put me to work in the Marketing Department. I had no office skills at all. I was the office clown and my job was to make everyone laugh! I had some of the best years of my life in that office!
"My fist ever go in Supercars was with Paul Weel (PWR). Cam McConville was the lead driver but before that happened I was nominated to be part of the HSV Dealer Team with either Rick Kelly or Garth Tander. They were running one – two in the Championship, so I went to (HSV CEO) Craig Wilson and said 'I don't think I am quite up to this'. I was a young kid and I knew my limitations and did not want to push them and risk a Championship for the team.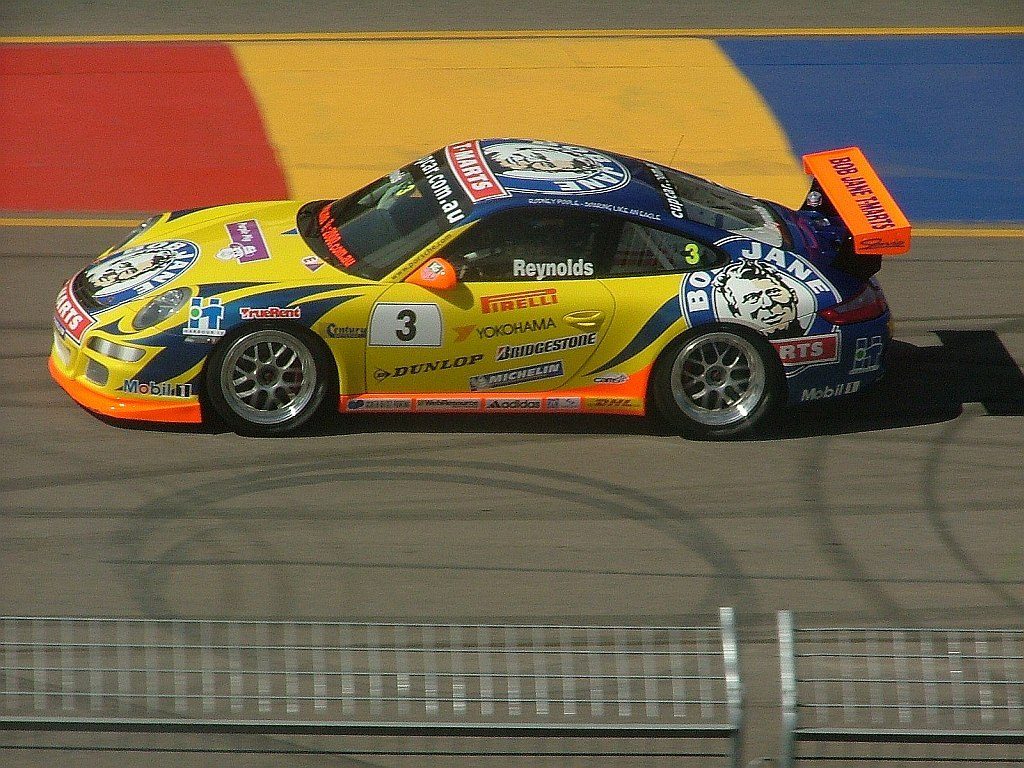 "HSV had a technical alliance with PWR so I was moved there. I went to Sandown. Drove out of Pit Lane on wet tyres, and I was a fish out of water: I had no idea what was going on. The car was just out of control…I was out of control and at the end of the weekend I was just flabbergasted how hard they were to drive. How little feel there was in the whole car especially coming from the Cup Car."
But Reynolds could only scratch his head at what was about to unfold at Bathurst in 2007 and again in 2008. He would strike a pair of did-not-starts in his first two attempts on the Mountain.
Like Sandown, Reynolds was battling to tame the V8 Supercar Commodore at Mt. Panorama on his first attempt.
"My first ever lap I almost binned it at the little crest after The Cutting. It was flat in the Cup Car so I thought it was flat in the Supercar.. It wasn't! Then on Saturday night Kees Weel had the team together and told us not to stuff around out there and it cost a lot of money to be here. Then the morning rolls around and as they form up on the grid, McConville says 'it sounds really bad.' I had no idea what he meant. He did the out lap then on the warm up lap 'BANG' that was it. It Chernobyled itself up Mountain Straight." Reynolds explains.
Twelve months on and Reynolds is back at Bathurst this time in the second HSV Dealer Team / Autobarn VE Commodore with Paul Dumbrell. The pair had qualified in the Top 10 but after Paul Radisich had a massive shunt at McPhillamy Park in the sister car, Rick Kelly joined Dumbrell and once again Reynolds watched from the pit garage.
"I had a mystery illness overnight." Reynolds joked.
**
IN PART TWO of our extensive chat with David Reynolds, we discuss his breakthrough full-time debut in the Supercars championship, the move to Tickford and his first win and the highs and lows that followed.
"We were the worst performing team in Pit Lane. There was us and Lucas Dumbrell Motorsport," was Reynolds candid assessment of the first year with Erebus. "I remember the very first race I did. This team is nothing like I am used to, it is amateur hour. Campbell (Little) was the engineer and Baz (Ryan) knew what he was doing but all the rest of the team had no experience. I knew it was going to be a huge uphill battle.."
That and much more.. including his take on the infamous 'Pussy Wagon' incident at Bathurst:

"We were doing our de-brief after the Press Conference writing our notes and talking about the cars and someone yelled across the room, 'Hey Reynolds, are you getting a $25,000 fine?' Not that I know of, I responded, then he says '$25,000 fine for comments made in the Press Conference. Then, about an hour later Jason Bargwanna came up to me and handed me a piece of paper and basically got me to sign it. I was a scapegoat with no appeal."

It's coming soon to The Race Torque!