ANOTHER WEEKEND, another round of Scott McLaughlin adding his name to more record books. But as always, there's more to it than that: The second visit to The Bend Motorsport Park delivered plenty of things we liked. It also generated some stuff we didn't..
WORDS: The Race Torque staff + contributors + social media
IMAGES: Supercars, Shell V-Power Racing, Porsche, Super 3 Series
NATURALLY, then, nothing is spared as we take a deeper dive into some of the best stories and more pressing issues from the OTR SuperSprint.
Welcome to the next edition of The Power Rankings.
HOT
1. SUPER 3 SERIES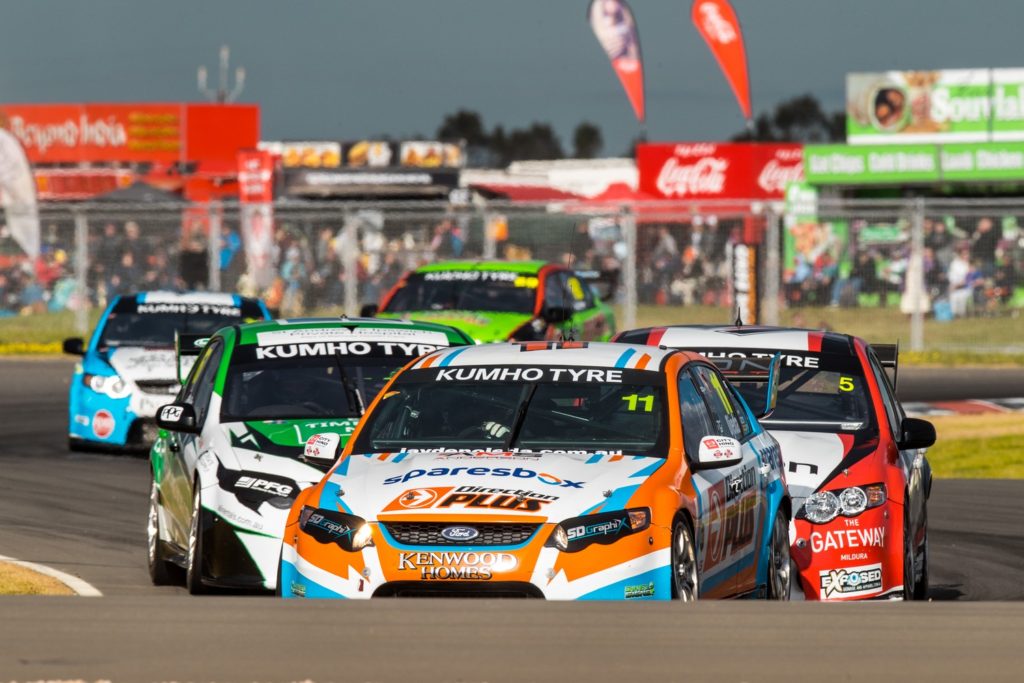 NOT for the first time, the Super 3 series makes this list. The first of their three races at the weekend could have been the best Touring Car race of the year and the title battle that is in store is mouth watering. Four drivers are in play and each of them are very capable of winning.
In just four rounds, the title lead has changed six times between four drivers this year and with just 11 points splitting teens Broc Feeney and Jayden Ojeda at the pointy-end, there could be a few more swaps yet.
It's not just us, either: social media also reserved plenty of praise for the series..
Awesome @Super3series race! The series is mega! #VASC

— Scott McLaughlin (@smclaughlin93) August 23, 2019
The racing was very good some of the best I have seen for a long time in particular Race 1 https://t.co/gRuRdOTmKB

— Lawrence Frawley (@Lorenzo1049) August 25, 2019
Outstanding @Super3series race. Young kids driving with great control. Love it. Hope they get a run a Bathurst. The track seems better to race on this year. Well done. @supercars #super3

— clinic (@Samartan) August 23, 2019
If you're not watching @Super3series you're doing the wrong thing. Get on it. #VASC

— Damien White (@_damien_white_) August 23, 2019
2. GOOD STATS FOR SCOTTY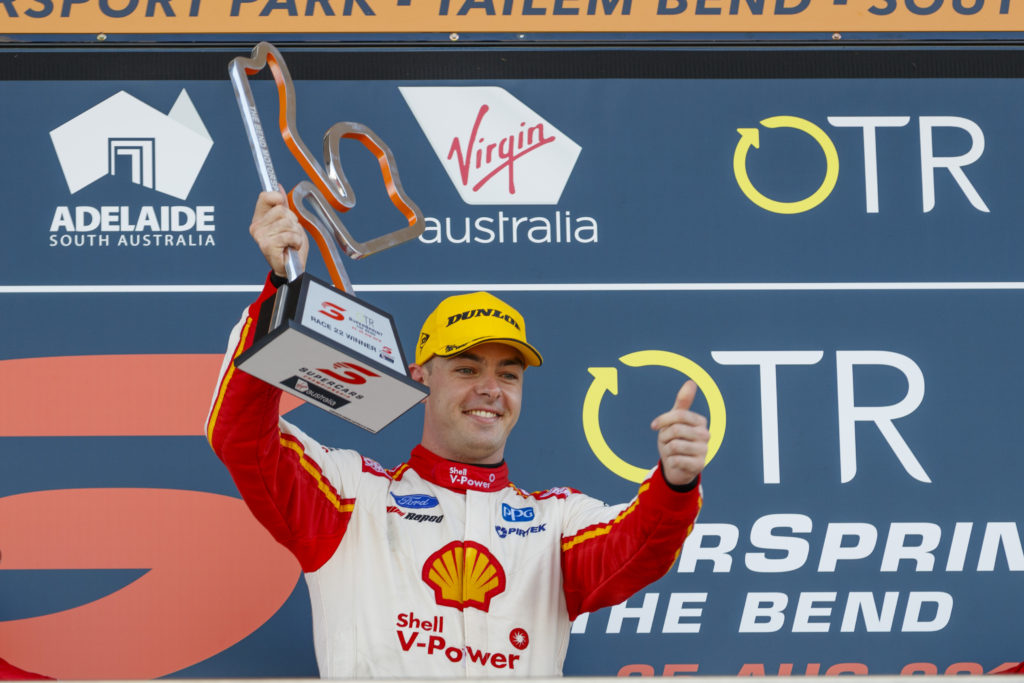 WE'VE already documented at length this year the record-breaking season being enjoyed by Scott McLaughlin – but he continues to set new benchmarks.
As well as equaling Craig Lowndes' record for most wins in a season, the Shell V-Power Racing team also noted that McLaughlin had also matched a Penske record for most single-season wins which, when you sit and think about it, is pretty remarkable.
Sure, there's more races in a season nowadays but it's another notch in the belt of this utterly remarkable season.
In taking his 16th win of 2019, @smclaughlin93 equaled the single-season @supercars win record. He also drew level with a @Team_Penske legend. Scott is now equal with Mark Donohue the all-time TP list for single-season wins. Mark took 16 in 1968. #VASC pic.twitter.com/GMA0CDDJPQ

— Shell V-Power Racing (@DJRTeamPenske) August 27, 2019
3. NICK PERCAT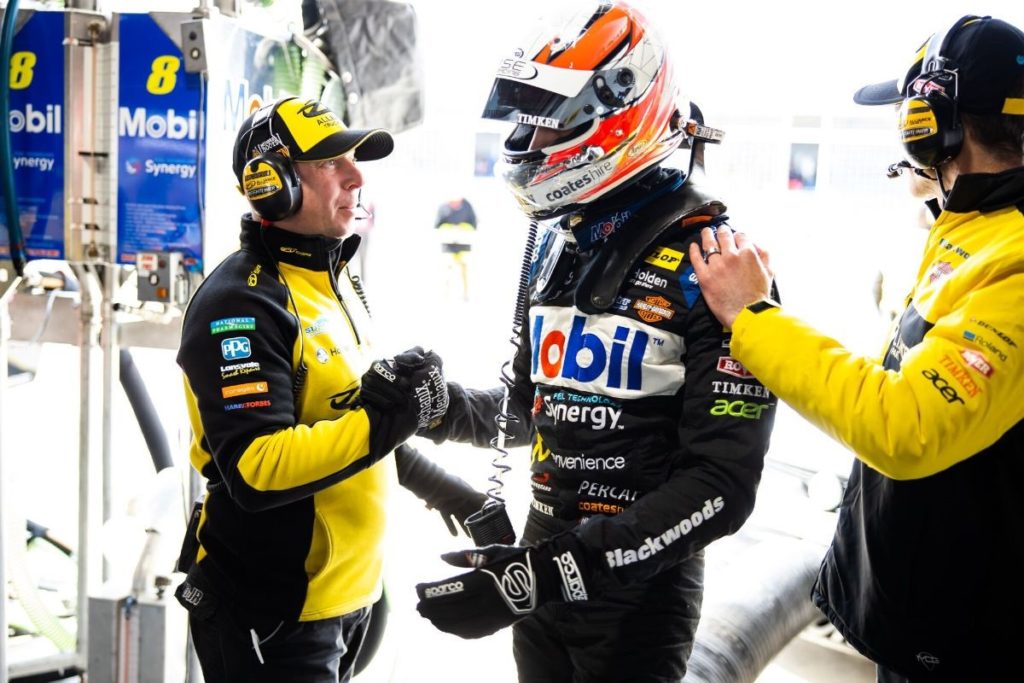 FOURTH place on Sunday represented Nick Percat's best finish of the season – one that is rapidly becoming better and better.
He's now one of only nine drivers to have finished inside the top-10 on more than 10 occasions so far this season. He's got a mortgage on either 7th, 8th or 9th – he's scored 14 of either one of those results so far – but in such an unpredictable year for everyone other than Car 17, it's a pretty impressive run of consistency.
We're not sure we'd have put BJR as the third-best Holden team prior to the season but at the moment they are and a big chunk of that is down to the efforts of the former Bathurst champ.
4. THE BEND EVENT
YEAR ONE at Australia's newest event was good but of course the downsides, including traffic management, dominated social media post-event. That was fixed this year with a much improved traffic management plan and, as far as we could tell, few if any complaints from punters trying to get in and out.
In fact, it was a huge step up this year: Park & View was dramatically increased, as was camping, and the whole facility was better laid out and better run. The circuit looked and felt more established and it all bodes well for when the circuit becomes the opening event on the endurance program next year.
PS – Turns 7,8,9 and 10 are excellent, challenging bits of road that saw even the best in the business in a world of pain at the weekend. We like.
5. TOM RANDLE
LET'S say Chaz Mostert departs Tickford next year – Who do they put in that seat? They could do much worse than Thomas Randle, in fact he could be the number one choice.
Slotted into the main-game paddock with ease at the weekend and instantly won fans with his raw speed and 'How cool is this' approach. He's a cracker, young Tom, and very highly rated by his peers so while the results don't showcase it fully, there's little more he could've done to impress at The Bend last weekend.
6. BATTLE FOR SECOND
WHILE McLaughlin skips merrily away in the championship lead, Fabian Coulthard's woes of late mean he's slipped to third in the championship behind Chaz Mostert. Just 43 markers separate those pair of Mustangs and Shane van Gisbergen's pursuing Commodore.

There's a lot on the line here: Tickford will be keen to prove they're 'best of the rest' and Mostert wouldn't mind it either, especially if he departs. Fabian, given the team and machinery he has, should really be second so there's pressure there and Holden simply must get one car into the top three at the end of the year to salvage a challenging year.
Lots on the line here so watch this closely.
7. WILL DAVISON / 23 RED
FORM is a thing! Will Davison has gone second-fifth-DNF-second in the last four races. Could have won Race 23 but another technical glitch on Sunday cost him valuable time in the Lane but second was still a great result. Had a dismal Saturday but still qualified 10th and the team rebounded well to give him a front row car on Sunday. Is Phil Munday going to stay away every race now? Two podiums on the trot for 23Red without him being there suggests he's best watching from home!
8. ANTON DePASQUALE
LAST YEAR, barring the odd weekend here or there, Erebus was a one-car team with a rookie in the second car learning the ropes – but Anton DePasquale's performances this year have shifted Erebus into a squad with two legitimate contenders week in – week out.. at least they would if David Reynolds' form hadn't trailed off in recent weeks (see more in 'Not').
Still, promising signs from the second Erebus entry: 3rd and 7th the first time this year that 'Stan' has finished in the top-10 on both days.
9. HEIMGARTNER
DESERVES to be higher in the championship than 13th but as we all know the Nissans have been challenging, fickle mistresses this year. However, there may be light at the end of the tunnel with reports from The Bend that the areo balance tweeks to the Altima have indeed been fruitful and the car is now a much more stable package in racing conditions.
A fine fifth on Saturday was a solid pointer to what could be a strong run home for the Kiwi who continues to prove his raw speed time and time again – and is clearly the top dog at KR this year.
Beard received more mixed reviews – but we rate it.
10. JORDAN LOVE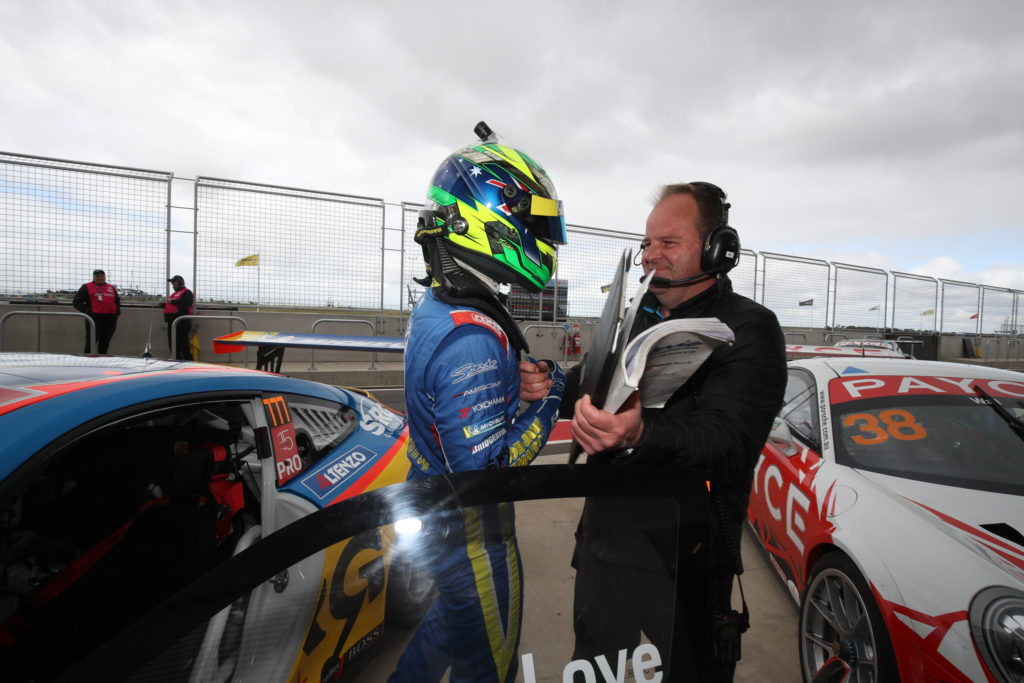 TWO MONTHS ago, this 20-year-old from Perth was in surgery to fix a broken bone in his hand after being taken out of a key race at Hidden Valley.
At the time he was the form driver in the Porsche PAYCE Carrera Cup championship, having slammed home five straight race victories across the Grand Prix and Phillip Island to not only become a key title contender but the early dominant favourite to become the local nomination for the annual Porsche Shootout in Europe; the winner the junior driver with the highest score after The Bend.
Darwin, however, was a devastating turn of events, compounded by then being turned around in Townsville while racing with pain meaning he watched not only his championship hopes potentially evaporate, but also placing immense pressure on his young shoulders to perform at the weekend thanks to a huge upturn in form by Junior rival, Cameron Hill.
The response was emphatic, to say the least, Love posting a trio of stunning victories at The Bend, smashing the lap record and earning his ticket to Europe in style. What's more, a shocking weekend for championship leader Dale Wood means Love is now very much back in contention for the outright crown, too. Game on..
NOT
1. CHAMPIONSHIP BATTLE
SCOTT McLAUGHLIN is 573 points ahead of Chaz Mostert heading home to New Zealand. Basically, that means if he were to not finish both races at Pukekohe and score zero at Bathurst – and Mostert won all three which, lets be honest, could happen – McLaughlin would still head to the Gold Coast trailing by just 27 points.
This is a rout of epic proportions and if he out-scores Mostert by that margin (27) in New Zealand, he'll head to two of the most unpredictable events of the year with a 600 point lead and zero risk of losing the championship lead. Remarkable and while the team nor McLaughlin or his rivals will ever admit it – realistically the battle for first place is done.
2. CAR 12
WHAT ON EARTH is going on here? While McLaughlin has punched out three wins from the last four races, Fabian Coulthard's results sheet makes it look like he's in a Nissan: 10th and 18th in Queensland followed by 12th and 10th at the weekend.
Of course it's not all his doing – He was whacked by Whincup at the start of Race 22, for instance – but in the last two rounds he hasn't looked like having even close to the pace of his teammate let alone the leading Tickford Mustangs, either.
There's been issues on the 12 side of the garage, too, that are out of character from a team of this calibre.
1 lap in Q3 because we didn't have enough fuel – a key pont missed. https://t.co/0rq1ACHuIL

— Fabian Coulthard (@FabianCoulthard) August 24, 2019
Fabs will be looking forward to the trip home across the Tasman to a circuit where success may be more forthcoming, while his side of the garage will be keen to regroup ahead of the next group of races which could – probably will – make or break their chances of finishing 1-2 this year.
3. TIM SLADE
AFTER banking 7 Top-10 finishes from the first 10 races, Tim Slade hasn't featured in the 10 since Perth which, in case you didn't realise, was a long time ago now.
Teammate Nick Percat now has 10 more finishes in the top-10 this year while Slade has struggled to match his teammate in qualifying, especially. While the Freightliner driver has BJR's only podium of the season, that third place in Melbourne must feel like a very, very long time ago now.
4. RED BULL HOLDEN RACING TEAM
WHILE there is no doubt that the Mustang had an advantage at The Bend (stay tuned for more on this later on The Race Torque), the yo-yo season for RBHRT continued at The Bend where they weren't even the fastest Holden team.
Our numbers suggest that the Fords had an 0.6-second improvement in one-lap speed year-on-year at the South Australian circuit, while a key Holden teams like BJR and Erebus were within between 0.01-0.3 of their 2018 pace.
The RBHRT were 1.2 seconds slower, however, which proves their struggles to hit the setup window this season remain especially on fast and flowing circuits like The Bend (which mirrors their struggles at Phillip Island earlier this year).
Positives? SVG was solid in both races, Whincup's 5th on Sunday was decent and their race pace was much better than in qualifying: but there's clearly much to do here to be fastest Holden team: let alone challenge the flying Mustangs.
To back this up, here's a graph detailing their pace relative to the fastest Holden in 2018 and 2019. You'll note that this year they generally start the weekend miles off the pace and while they improve by the races if you don't qualify well it has a ripple effect throughout the weekend.
More to come on this soon.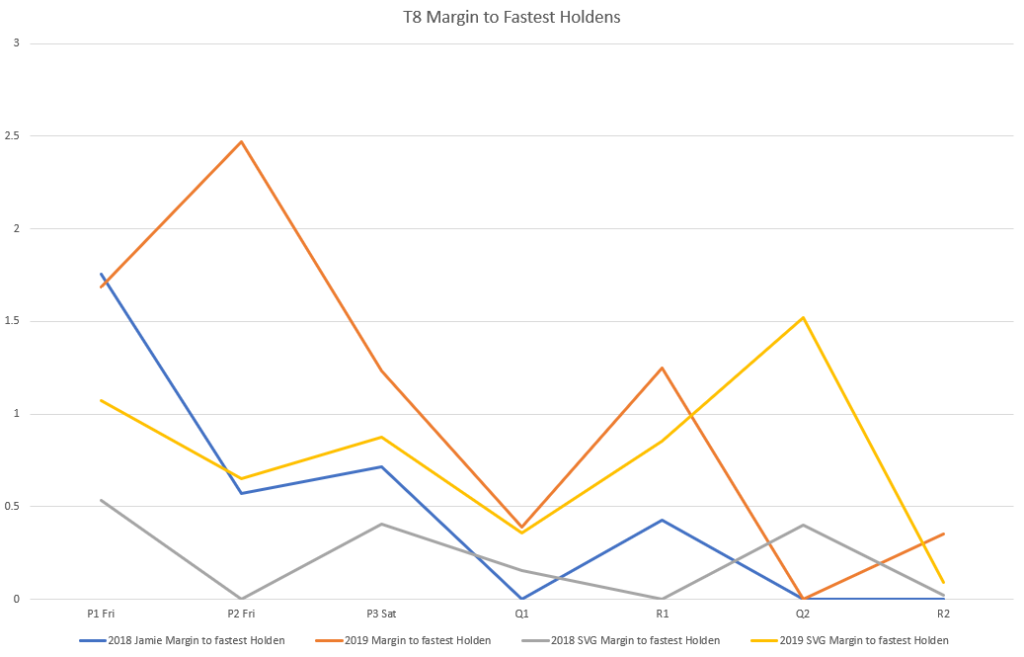 4. REYNOLDS' RECENT FORM
TWO Months ago he was third in the championship. Now Dave is sixth and 59 points behind Jamie Whincup, who is fifth. It's been a big slide for Car 9 that since Darwin has posted results of 6th, 20th, 9th, 21st, 7th and 13th and been outscored by his teammate across those six races. After such a strong start to the year, are the wheels falling off Reynolds' charge, or is this a minor aberration?
5. THE BEND ACTION IN SUPERCARS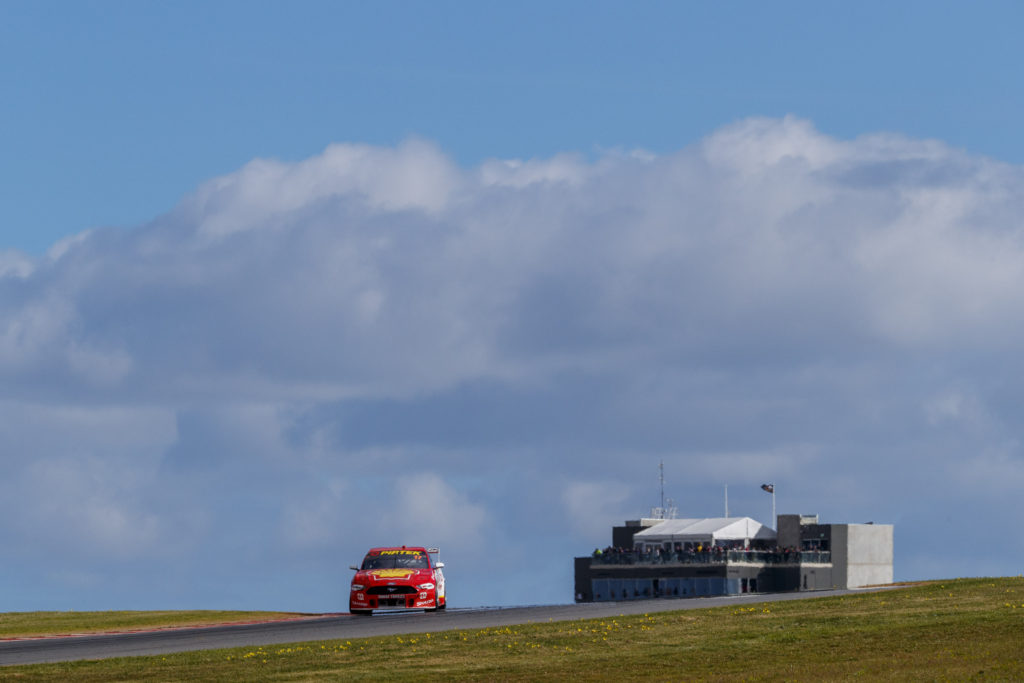 TWO Years in and it's still hard to be convinced about how good The Bend is as a Supercars circuit. Don't get us wrong, it's a great track and a majority of other categories produce very fine racing indeed: Porsche Carrera Cup (which has not yet produced a dud race there) and Super 3 being the ultimate examples, while TCR was good and state-level racing has been superb as well.
But this is a circuit that suits cars with front grip and a love of fast-flowing corners – like a Porsche – and that's generally not in the Supercars more point-and-squirt, heavy and lumbering reputation.
The tyre has a lot to do with it: the most conservative Dunlop has been used the last two years due to the number of long, loaded corners and perhaps a concern of a Phillip Island-type debacle occurring again.
But the circuit produces very little wear or degradation and the series has strict limits on camber and pressure these days so it's unlikely. Many agree it's time to run the Soft tyre there to make the cars better to drive which will promote better racing.
Soft tyre 🙏🙏

— Ryan Story (@formularyan) August 25, 2019
However, the format changes next year and perhaps a switch to endurance mode and 500km worth of strategy will mix things up further so we'll reserve judgement until next September.
6. WAU
WELL, this was tough. James Courtney did provide some dam fine in car entertainment every time FOX Sports cut to car 22 over the weekend: It looked like he would have been more at home at the Murray Bridge Speedway. His rig looked pretty evil over the weekend and by Tuesday he confirmed he was departing. Still, we thought his drive to 10th on Saturday was one of his best of the season.
Just to rub salt, his teammate Scott Pye basically told the media that the team needs to start again – but then again he finished the two races in 15th and 16th, respectively, so he would think that.
If there's one team in pit lane absolutely hanging for the endurance races, it is this one: They always go well at Bathurst and their wildcard signing has been a hugely positive bout of PR desperately needed by a team going through some serious change.
7. AUSSIE RACING CAR FIRE
We hate seeing this kind of thing in our sport and we're glad that the driver is OK.
8. THE WEATHER
THE BEND could be called The Wind sometimes.. as has been the case in South Australia of late, the Weather played games over the weekend with more changes than a weekend at Red Bull. Friday was okay, if breezy, but Saturday featured changeable conditions, some light sprinkles of rain and wind that started out coming from the desert (in the North, where it is cold) and then swung around to come from the South (from the sea, where it is also cold).
A move to September, where it's generally more stable, will be welcomed by event goers and the promoter alike, we suggest.