TRUCK ASSIST TO SUPPORT THE RACE TORQUE IN 2019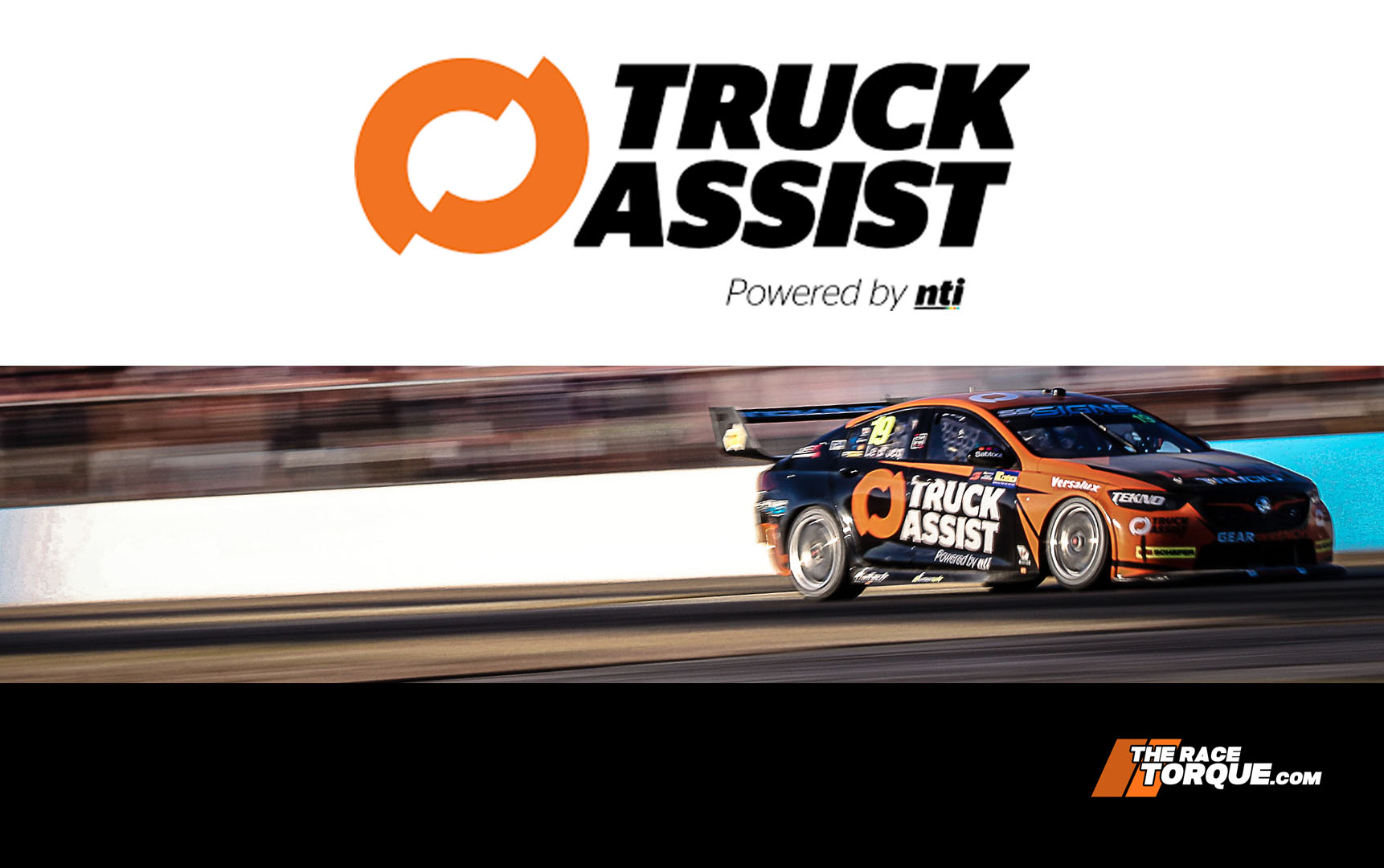 THE RACE TORQUE is proud to announce that Truck Assist has become the inaugural partner of our growing brand, dedicated to producing unique, feature-based / long form written, visual, video and audio motorsport content since 2017.
Truck Assist, powered by NTI, provides 24-hour roadside assistance and insurance products to heavy vehicle operators Australia wide.
Follow Truck Assist on Facebook here.
The brand has become heavily associated with motorsport via their title partnership with Tekno Autosport and driver Jack LeBrocq, plus their naming rights sponsorship of the Truck Assist Winton SuperSprint event held in May this year.
Truck Assist also features within the broadcast of each Virgin Australia Supercars Championship race as the sponsor of the pre-race grid rundown.
"Truck Assist is a proud supporter of Australian Motor Sport and exposes the brand to a passionate national audience, with the feedback from our introduction to the sport in 2018 a huge boost for the brand," said Alan Hasted, General Manager, Truck Assist.
"We are happy to support new and exciting initiatives that promote the sport positively and can showcase our involvement in the sport."
In partnering with The Race Torque, Truck Assist branding will appear throughout the website and socials, and within the On the Grid podcast, produced in association with mypodcasthouse.com. 
The partnership will also open the door to us getting an inside look at a major supporter of Australian Motorsport, with plans for us to help tell the Truck Assist story via unique content planned to be produced across the next six months.
There's that, and a lot more cool stuff that we are looking forward to collaborating on.
Most importantly, their support will enable us to commission more unique content from our team of industry 'experts', including senior writer Dale Rodgers, chief photographer Mark Walker and Podcast guru (and Voice of the 'G), Tony Schibeci and our other contributors.
It will help broaden the reach of the website and our digital channels as we look to grow our place within the sport.
The Race Torque has carved out our niche within the local motorsport media and has told stories not told elsewhere, giving a 'deeper dive' into the people and stories within the sport that others may not have the opportunity to do.
To date in 2019 the site has more than doubled our traffic compared to the same period last year and we are on track to continue that growth.
By the standards of other sites our numbers are small but we feel like we are reaching directly to hard-core motorsport fans – and a growing group of them, too.
Most importantly, The Race Torque is run by people who genuinely love the sport and wish to see it thrive. Anything the website makes is directly re-invested back into the site and those who support it.
We are proud that Truck Assist are coming on board to help us grow and continue to tell those – and their – stories about the sport we're all passionate about.
Without sponsors like Truck Assist, Australian Motorsport would be in a significantly lesser place.
They are so vitally important to our rather costly sport so we want to do our bit to help tell their stories so they can get value from being involved – and continue to do so!
Thanks for your ongoing support of The Race Torque, and to those who are helping grow it along the way.
Exciting times!
To find out more about Truck Assist, please visit their website: https://truckassist.com.au/
Richard Craill
Editor, TheRaceTorque.com
1 August, 2019.