BEHIND THE WHEEL OF AN AL UNSER Jr INDYCAR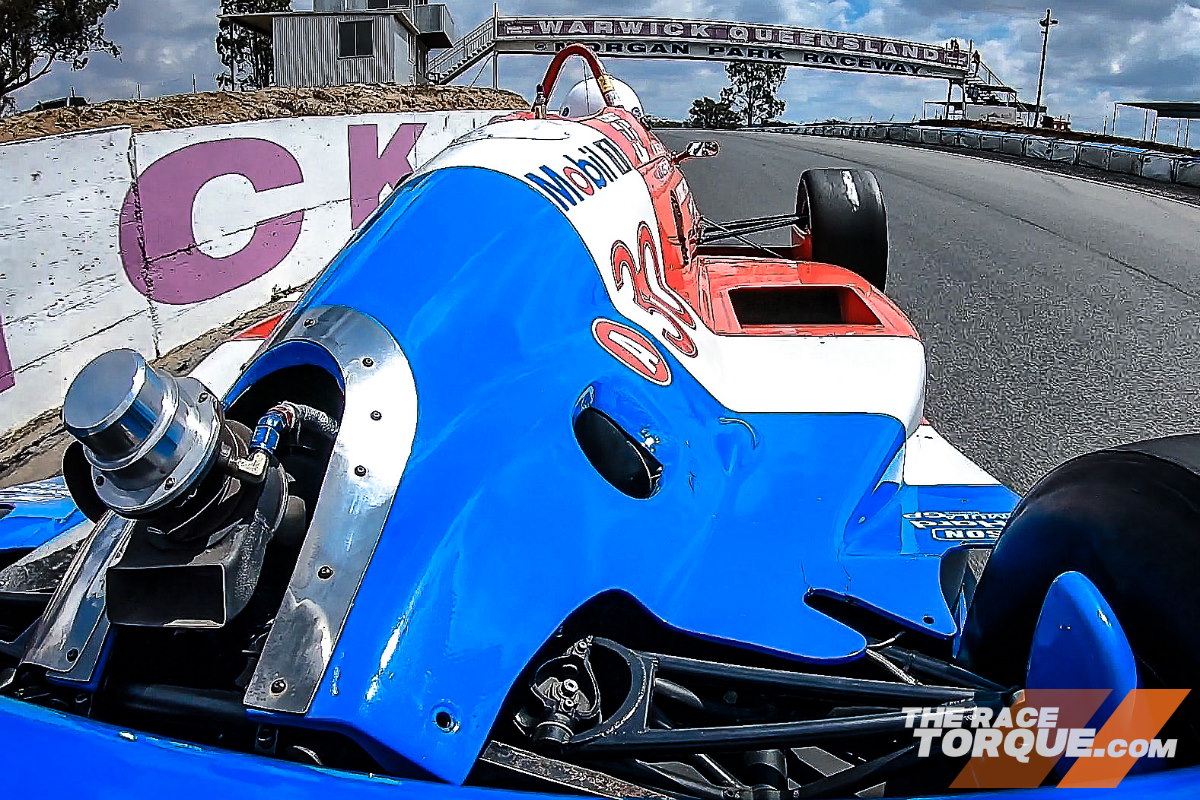 VERY few Indycars reside in Australia, let alone with the incredible history of this genuine Al Unser Jr Lola T86 Cosworth.
VIDEO, WORDS & IMAGES: Mark Walker
Fifth in the Indianapolis 500, a race winner on the streets of Miami, all while taking the second generation racer to fourth in the 1986 CART series standings.
OUR COVER image is of current driver Jason Clements, pedalling the Lola under the Morgan Park Raceway bridge at the recent Warwick 1000 event, where the car was a major attraction.
The Race Torque was there, and produced this video…
Prior to the Warwick 1000 event, The Race Torque documented the rich history of the chassis, which has now resided down under for a decade.
Now owned by northern New South Wales enthusiast Graham Mein, the Lola turned heads all weekend long at Morgan Park, setting respectable times on a track that ultimately was a challenge for the low slung open wheeler.
For Clements, the event was a busy one, with double duty aboard not only the Indycar, but also his regular BMW M3 Improved Production racer, in which he finished second overall amidst a highly competitive field.
Although given the choice of weapons, it wouldn't take long to decide upon a preferred race car.
"It's amazing to drive, it's got so much grunt, it's got 850hp and it's about 700kg, so it's an incredible car to drive," said Clements.
With a full CAMS Certificate of Description to go with its Historic Group R log book, the car has competed previous at Historic events at venues such as Phillip Island and Sydney Motorsport Park, where the car found itself in the company of other high flying machinery from a similar era.
"It's hard to describe (racing at those events), I'm just a boy from Lismore, and to be out there racing a car like this against things like the Ferrari Formula 1 cars of the same era, they are really really special opportunities, and I owe a lot to Graham for the opportunity to drive the car," concluded Clements.