AUSTRALIAN Formula 4 is no more. Amidst a wave of negativity that it never really shook, CAMS' junior open wheel revolution in Australia ended this year after five seasons of mixed success and a lot of controversy. The Race Torque talks to one of only a few team owners who was actually able to make it work.
WORDS: Richard Craill IMAGES: Formula 4
IT LAUNCHED amidst a wave of politics and ill-will, survived five seasons, produced several talented graduates like Will Brown and offered up some good races before eventually petering out with a whimper – with a tiny grid.
Australian Formula 4 will ultimately be remembered as a footnote in the history of Australian motorsport, though in the never-very-settled landscape that is open-wheel racing in this part of the world it was a significant one.
Everything including the proverbial sink was thrown at the category to kick-start it in Australia and yet its inaugural year will likely be remembered as its strongest and best.
While an 18-car field at the season-opening Grand Prix this season appeared healthy, in reality it was thin paper over large cracks that would ultimately see the FIA's preferred pathway to open-wheel success in Europe shut down after five seasons.
From the moment they arrived at the next round with a single-figure grid it felt inevitable that the category would not be long for this world and that 2019 would be its last season.
Even the appointment of the broadly respected former Nissan Australia CEO Richard Emery to category manage and the continuation of the Rising Star funding for key young drivers was never going to be enough to keep it going.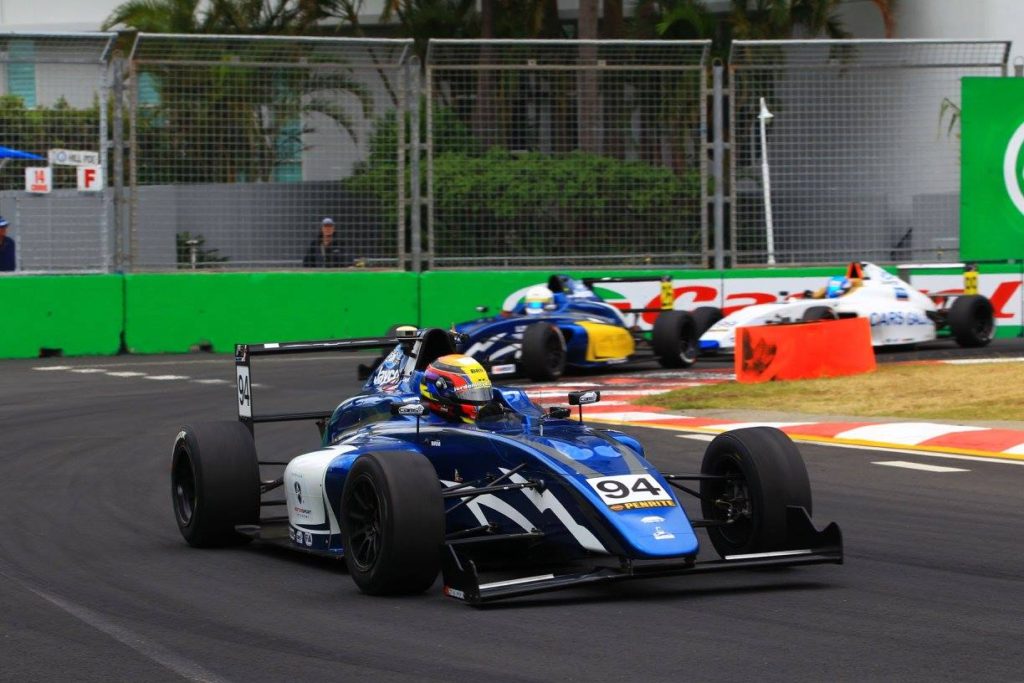 Outside of the driving talent that passed through the category, lost amidst the shuttering of the category was one of the few truly positive stories of Formula 4; the success of top-ranked open wheel teams, Team BRM and AGI Sport.
Each of the five championships were divided between the pair: The first two to Adelaide-based BRM and the last three straight to Adam Gotch's Sydney outfit. More notably, the two outfits were the only ones to actually make Formula 4 work for them, each squad fielding multiple entries each season while four other teams came and just as quickly went.
While both have since picked up the pieces and moved on to greener surrounds, these two professional teams were perhaps the biggest to be hurt by the closure of a category that only they seemed to be able to make work.
Adelaide-based Team BRM knows all too well how hard operating an open-wheel team in a touring car environment can be in Australia, having ridden the roller-coaster through the peaks and troughs of Australian Formula 3 over much of their journey.
As such, they're perhaps best-placed to assess where Formula 4 went wrong too.
"Being realistic, we all knew you can't run a category with 7 cars," Team BRM's head honcho Mark Rundle told The Race Torque – if with a slight sense of resignation.
"It's no differently to what F3 was running with 6 or 7 cars several years ago. It's not viable, whether it's the category manager or teams and it just becomes harder and harder to sell, and the whole thing self-implodes – which is exactly what happened.
"I knew it was over from a little while ago, from an internal point of view, before it was announced. There was plenty being thrown around from within that it wasn't going to turn around unless Adam (Gotch, AGI Sport Team Owner) and I went to them and said 'I've got 5 and he's got 5 and we're going to have a grid of 15 or so next year.'
"Honestly, I got through Tailem Bend and said 'realistically, that's it."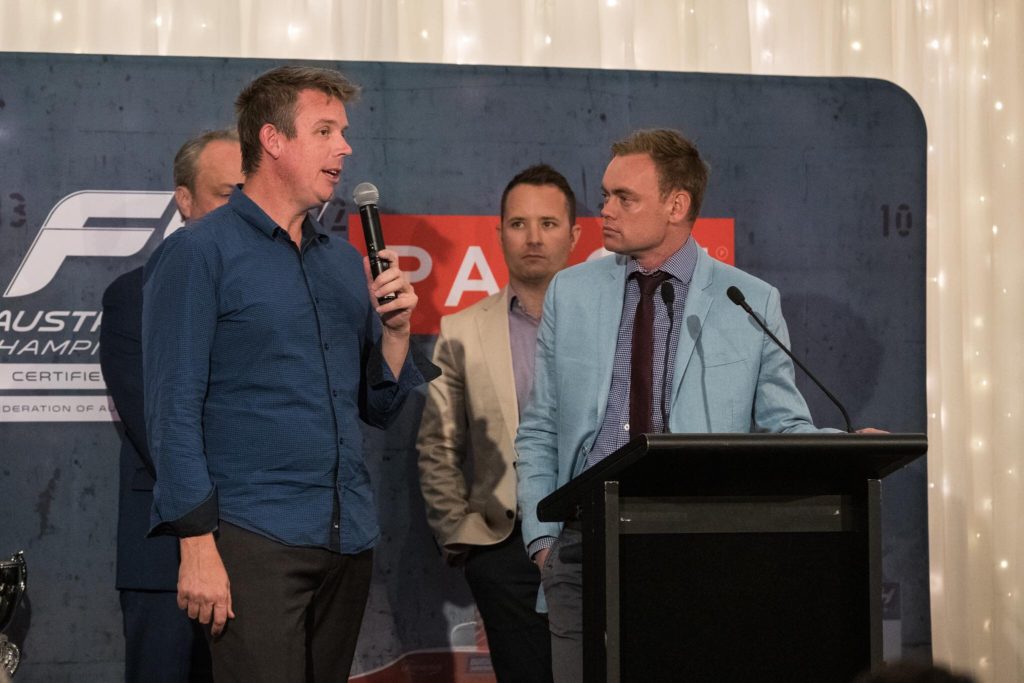 That BRM and AGI were able to make their business work with the category and others weren't will be a source of frustration for the category management – another two outfits like theirs fielding the same number of cars would have made all the difference.
"I had, at minimum, four cars every year. We never dropped below four so we were between four and six every year, every single round," Rundle said.
"I don't know if that is business model, for pricing, but I don't think there was much in it between what we were all charging based on what you hear around the grapevine.
"It could be sales or team history, I don't really know. Me and Adam we were able to make it work. Michael (Patrizi) wasn't able to do it. Michael's pricing structure was different to the two of us, significantly, and I don't think that's hidden from anybody. Dream and Zagame and JRD came and went and I don't really know why. A lot of it comes down to the fact that when you've only got 8 to 10 guys, young drivers, they're generally going to go to the two teams that are more established and have won stuff first. Then when you get to the rest there's no drivers left anyway.. at least, drivers with budget."
While easy to apportion blame, the reasoning behind F4's lack of ability to succeed in Australia is multifaceted and an issue that stretches longer than just the past five or six years of turbulent times in Australian open-wheel history.
Rundle argues that a longer-term change to Australia's steadfast and unyielding – though still ultimately successful – ladder system should have been in place much earlier than the 2014 introduction of F4.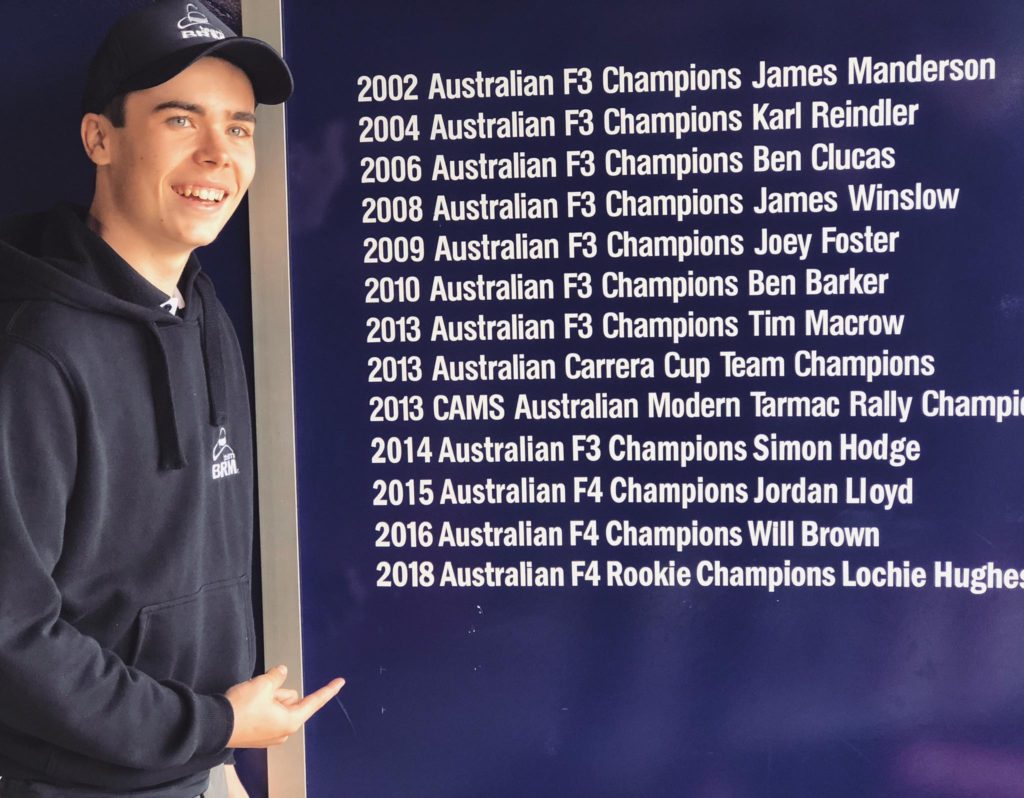 "Hindsight is a wonderful thing, of course, but CAMS probably made some mistakes when they introduced it and I don't think that's something they'd shy away from. Alienating Formula Ford was probably the biggest issue but I think it goes back further than that.
"Some of it goes back to when in 2002 we didn't introduce Formula BMW, to be honest. (Because of that) the mindset in the country that Formula Ford is still the right thing to have.
"Realistically, if Formula Ford wasn't there at such a strong national level Formula 4 may have worked. But how F4 was portrayed in year one was almost going to kill it from the start, just from the negativity around it and surrounding it."
CAMS' early model of owning the fleet of 20-plus Mygale chassis and Ford engines has also come under scrutiny, the lack of ability for 'dads and lads' racers to own their own car often cited as a reason why the series never drew in the privateer-style runner that for so long have populated Formula Ford grids alongside the main teams.
Rundle agrees.. to a point: "It wouldn't have changed things for me. I've had quite a lot of people come to me and say 'wouldn't you have wanted to own your own car?', to be honest, I never want to own race cars.. to me it's the worst investment known to man! They depreciate like crazy and then no one wants one when you go to sell it. So I actually thought the lease model was quite good.
"Perhaps what they could have done is rather than enforcing a complete lease, they could've said 'Right, we've got 20 cars: 10 are available for lease and 10 are available for sale' and then people could have chosen what model they wanted to go depending on their business structure.
"They introduced something like that later, but it was too late by then. That's one of the biggest things they should have done to stimulate it."
Then there's the argument of relevance in the marketplace.
In introducing Formula 4, CAMS followed the FIA's new open-wheel doctrine to the letter; Formula 4 would be the first rung on the ladder after karting and would then feature successive steps – be it domestic or otherwise – to Formula 3 and so on.
However in Australia they had a market dominated by Formula Ford, a class long positioned as the entry category used for a step into Touring Cars or a much higher performance wings and slicks category like Formula 3 or Formula Holden. Most, however, chose to dash overseas straight away anyway.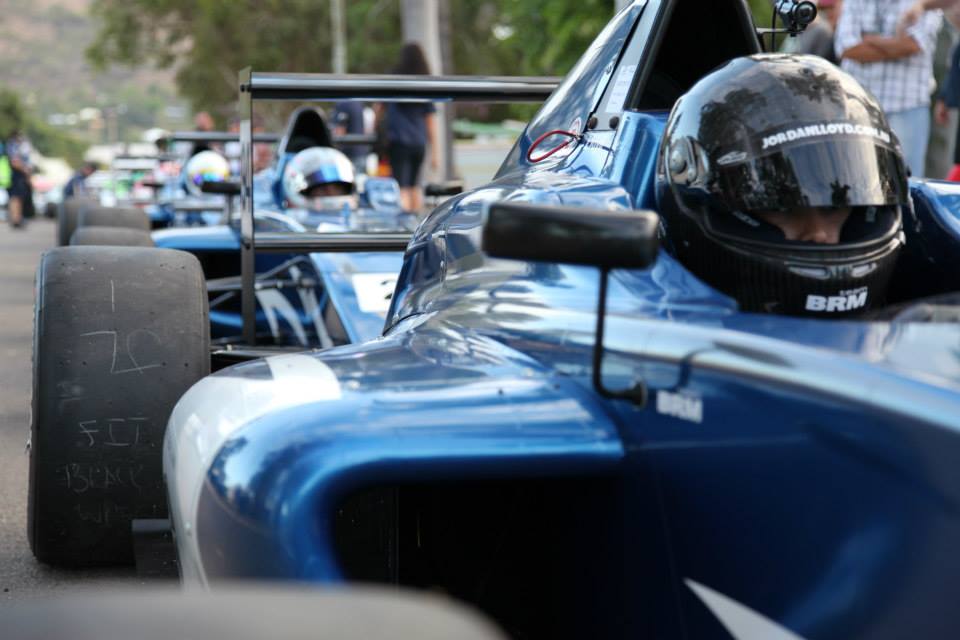 Then there was the car. While the Mygale / Ford combination selected for the Australian series ultimately proved to be a safe and reliable package, it was not fast, it was not spectacular and in the eyes of many didn't serve a big enough jump out of Formula Ford.
So not only were many of those invested of Formula Ford pissed off that F4 had been crunched into their market, those in it who may have considered jumping didn't see it as enough of a step up in the first place.
This, argues Rundle, sits on the shoulders of the FIA and a lack of understanding of the local market.
"That's an FIA thing in the end, that wasn't a CAMS problem: they were hamstrung by the FIA on the construction of the car and what they had to be. But realistically, apart from the slick and aero there wasn't much of step in performance, and lap time was about the same as a Formula Ford."
History will record this as fact: even at a high-speed circuit like Phillip Island, the F4 lap record was only 1.8 seconds faster than the Formula Ford best. It was wasn't a big enough step to what the local market dictated.
"Internally we spoke about it a lot about trying to increase the performance of the car," Rundle told The Race Torque exclusively.
"We even looked at going to a harder tyre to make them move more – but that'd make them slower again so that was no good.
"In the end they weren't a big step up in performance and the jump from there to F3 was significant. Without breaking from the FIA's model of F4, there was no fix to that.
"There was no show and it looked boring to watch. We've been saying for years that all they needed to do was give them another 30-40 horsepower, just to make them that three or four seconds quicker, and that would change the perception of the class. If you did it again you'd go for the Tatuus chassis over the Mygale, definitely, it's proven to be a better car, faster: They're at least two seconds a lap quicker. You'd also go with a normally aspirated two litre engine because they sound better."
Aesthetics and aural appeal are another factor considered in the fact that the category also failed to capture the public, too.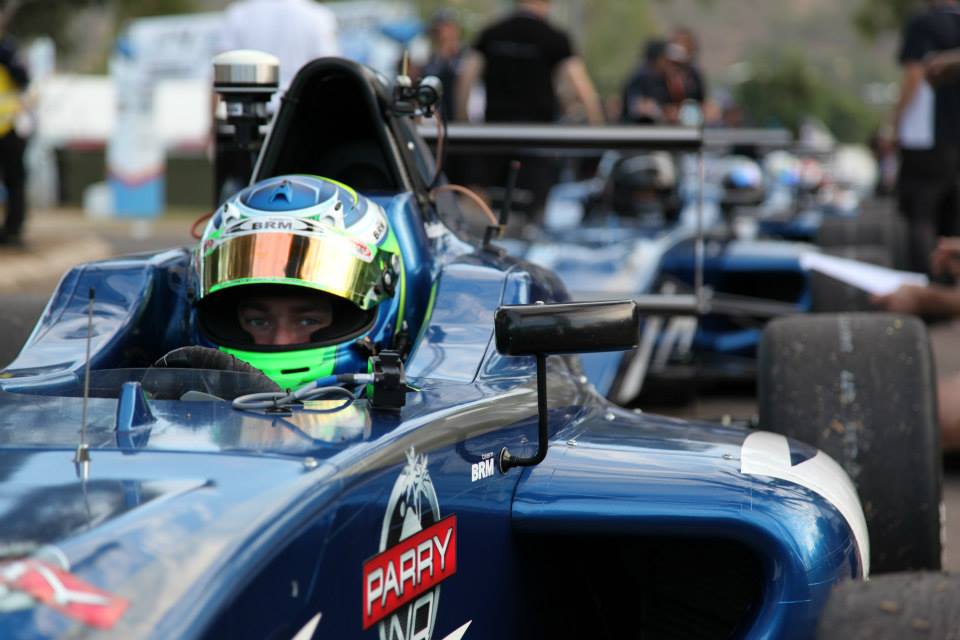 "I don't think it was the whole problem but it added to it. That we had so many problems in year one, too. The car's now bulletproof and really good, but in year one we had a lot of problems and that made the media and made it to potential drivers. They sounded terrible, being turbocharged, whereas the Tatuus was better straight out of the gate and a normally aspirated engine is the way to go. If you hear them in Asia they sound awesome and sound fast – even if you don't look at a lap time.
"But here they look slow and sound slow and it just added to, compounded the negativity."
Ultimately, a whole raft of issues compounded over a five year stretch to end the categories run in Australia years before any evolution was planned.
Be it the total adherence to an FIA doctrine that didn't suit the local conditions, to getting a potential competitor base off-side prior to its introduction or selecting a car that didn't grab people – fans and drivers alike – as being a clear step above what already existed: the reasons for the demise of F4 are broad and more nuanced than even we've covered here.
And yet in the end the big losers are BRM and AGI Sport, especially, who were able to make it work for them.
Fortunately for both, a new open-wheel category with a distinctly Australian flavour seems to have ridden in at exactly the right time.
"Losing F4 hurts. It was a fair whack of my business because we chose to focus on single seaters," Rundle admits.
"We still do other stuff like 86s and Radicals, but it was the core racing side of the business. But we've had it over the years with F3 and so on – things come and go and as a business you've got to be dynamic. From my side of things, that door is closed and a new one opens in S5000.
"It's ironic, you know," Rundle added, before wandering out to oversee the preparation of a Ligier / Onroak chassis for a former F1 star.
"In many ways it's disappointing F4 is gone because I'd actually see it as a very good stepping stone to this new category, and I know the S5000 guys were looking towards that. Look at the fact Luis Leeds tested one and two of my guys are keen as mustard to get their backside in one.
"But in the end, one door closed for us and another has opened, which is fantastic."