BIG, BAD SANDOWN lived up to its reputation in many ways across the weekend – so much so, it's taken us an extra day to get the next edition of the Power Rankings together.
WORDS: The Race Torque.com editorial team, Social contributors + Secret Contributors!
IMAGES: Mark Walker
IT was very easy to fill the 'Not' category this round, and even the 'What' wrote itself. 'Hot' was harder to define – certainly the weather was not. And yet, as it always does, the Power Rankings is a force unto its own and came together organically to define the best and worst from a challenging weekend..
HOT
1. TRIPLE EIGHT SMASHING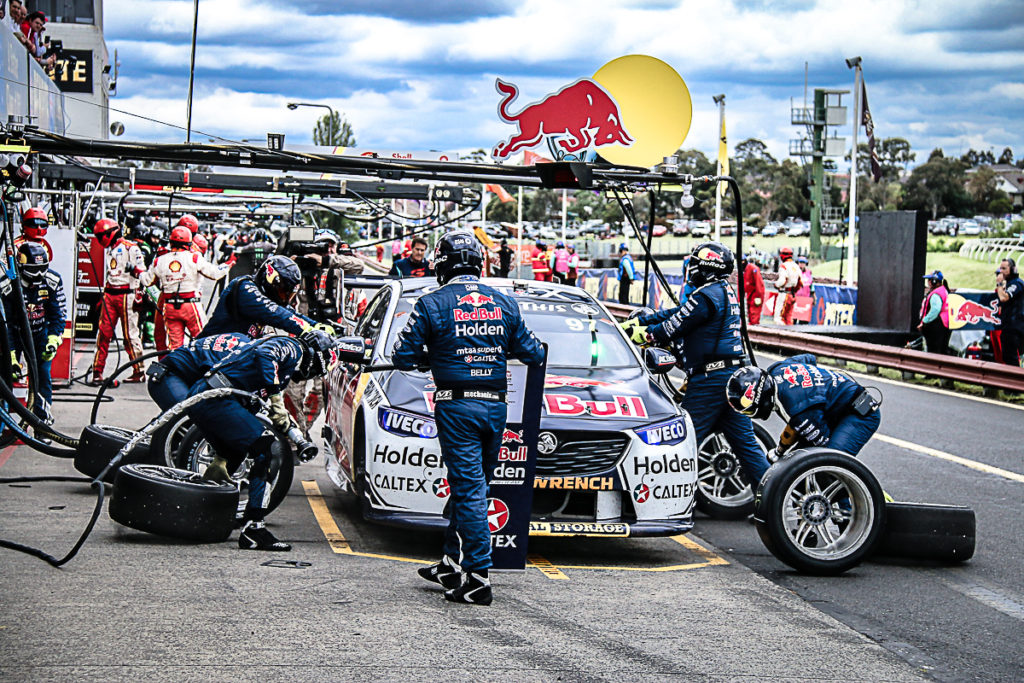 THE OLD Torana marketing slogan was 'When you're hot, you're hot', but that could have applied to RBHRT on the weekend.
For all their issues this year, be it twin-spring, parity or whatever related, they have crushed this Enduro Cup and returned to the imperious form that has made them the best team in the sport for more than a decade. Would have been 1-2 had it not been for the late drama to #97, which backed up their 1-2-3 smashing of 2018.
People whinge about parity and some even suggest that they have gone too far the other way, giving the Holdens the advantage. Oh please: Five of the Six Mustangs finished in the top 10 and it may have been all six had the Monster car not been fenced, plus there was a Datsun in there too.
No other Commodores ever looked like winning at the weekend: This was a Triple Eight smashing just like their good 'ol days, and that's it.
2. GT'S OPENING 70
HE IS by definition but you can't really call GT a co-driver yet. You need to be out of the game for a few more years to be relegated to that.
But regardless of status, Garth's opening stint of the Sandown 500 was as good as any we've watched in Supercars for years. GT has always had a reputation of being a fighter; the kind of driver that it just wouldn't matter if he qualified poorly – he'd always race his way to the front. So armed with the best car on the grid and that racecraft behind him, away he went.
17th by the end of Lap 1, 10th by Lap 16 and eighth outright before any car in front of the 97 made their first scheduled stop. Went to lap 32 and stayed in, handing the car over on lap 72 having led 17 laps. Mega.
3. BRYCE FULLWOOD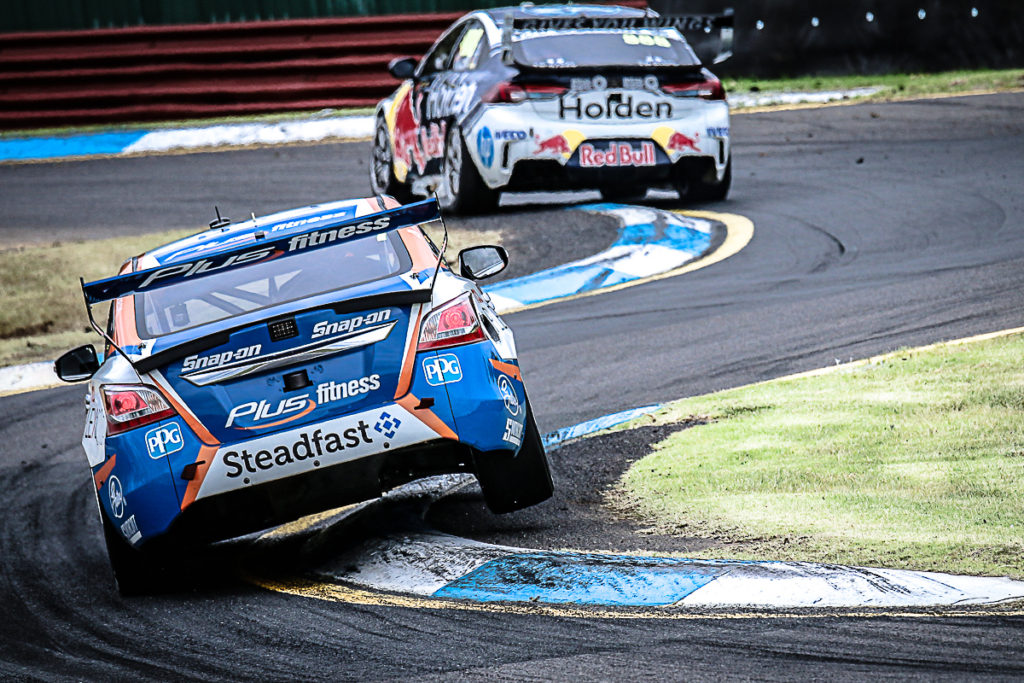 IN OUR opinion Bryce was, at the start of 2019, one of those drivers of whom we just weren't sure.
Could he drive? Sure he could. Would he ever be a proper gun? the jury was out. No longer, however, because he's been a massive standout this year. His Super2 Series title is one thing, but if anything encapsulated how far he's come as a driver was the opening stint of the Sandown 500 where he quite comfortably ran within a few seconds of a Triple Eight Commodore. Driven by Craig Lowndes. Was great at Bathurst and did a good job on the 'Coast, too, so if there's ever a solid job audition for a full time drive, that was it.
4. WAU ENDURO CAMPAIGN
THE PIRTEK Enduro Cup has salvaged an otherwise shocking year for WAU, their cars finishing fourth and sixth in the standings with strong showings at all three events.
Scott Pye must absolutely try and poach Warren Luff with him to Team 18 next year: Those two are magic together come enduro time, Luffy especially continuing to deliver time and time again. Courtney and Perkins, too, have always been solid in the longer races. With WAU facing wholesale driver change next year, attempting to keep their pair of long-distance drivers in 2020 must be a major priority for the team because they have been the bright light amidst a dark spot for this storied Melbourne outfit.
5. THOSE WHO EMBRACE RETRO ROUND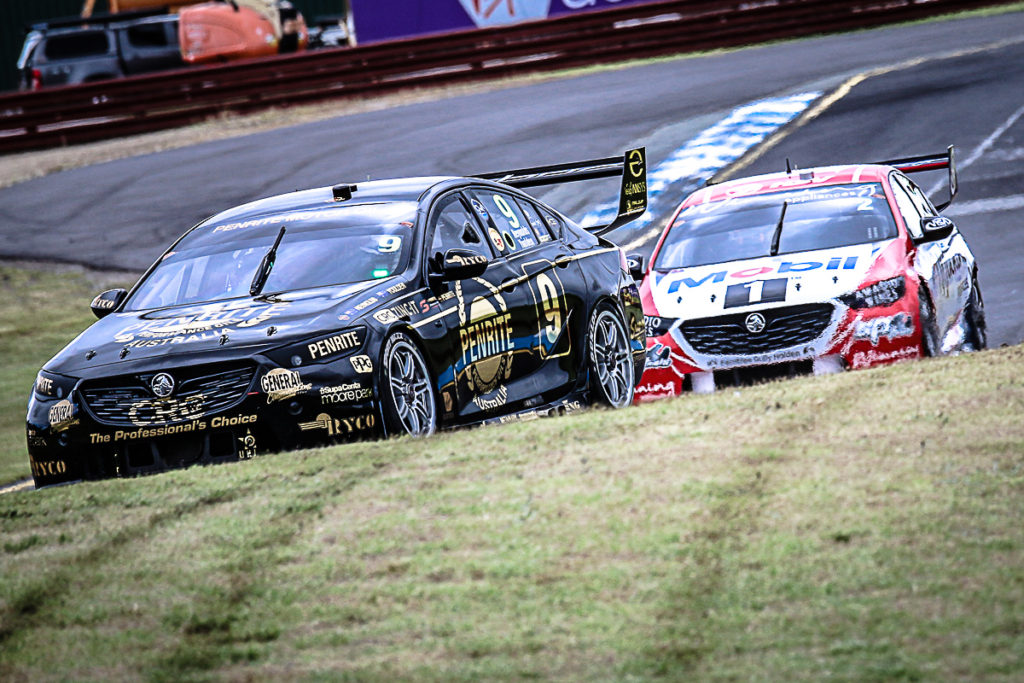 A FIRM 'HOT' to everyone who got into the spirit, from the teams who invested in liveries to the sponsors that backed them, and the event who did an excellent job in turning back the clock – there were some excellent activations around the Sandown precinct. Mandatory next year, please.
6. LEE HOLDSWORTH EMOTION
DON'T let anyone tell you how much this game means to those in it: Lee Holdsworth's emotion at the end of the race, as he clinched his first Podium since 2014, was sensational and a weight lifted. The sport needs more stories like that.
7. STEVE JOHNSON'S TITLE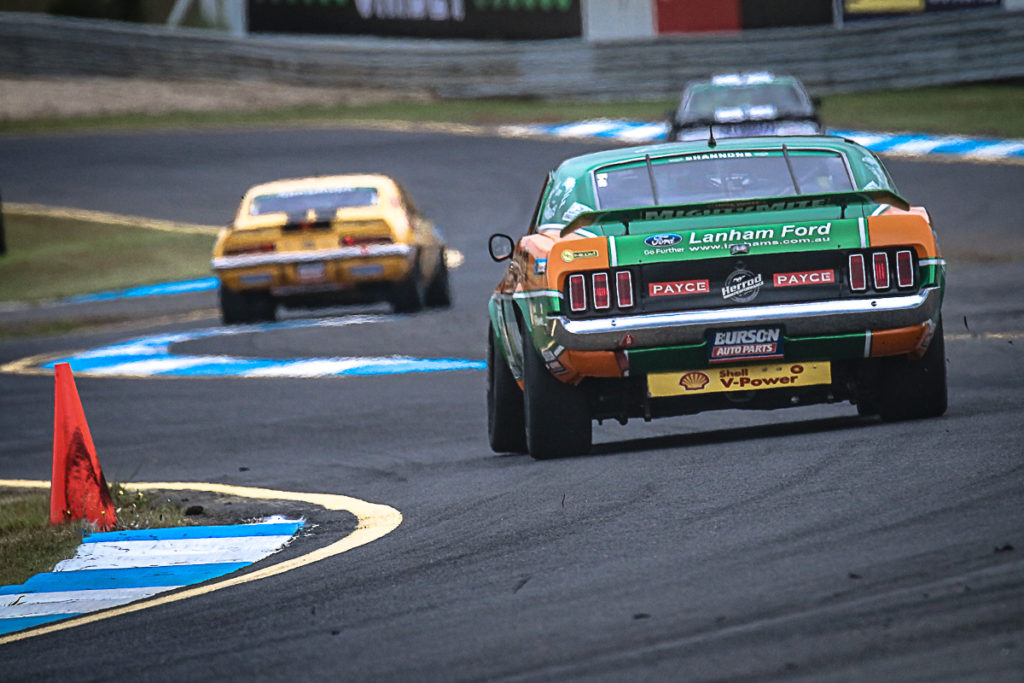 THIRD Touring Car Masters crown in a row for Stevie J and that famous Mustang, and well-earned it was.
Against newcomer Ryal Harris, who was speedy all year, and a late-in-the-season resurgence from John Bowe Johnson again delivered and is driving as well as ever; his Bathurst pole lap a breathtaking example. Special mention for his Toyota 86 efforts, channeling his old man – and the 12th man – with some sensational in-car commentary!
8. THE OTHER YOUNG GUNS
WILL BROWN did a super job across the weekend: Excellent in Super2 and snagged a sensational second – he passed Garth Tander – in the co-driver race.
Tom Randle has himself a Supercars trophy and a well-earned one at that – he and Lee Holdsworth have been quiet achievers in the enduro season. Brodie Kostecki's eighth place in his Saturday sprint was outstanding and then the KBR car running well inside the 10 on Sunday – on legitimate pace – was even better. For a while we were worried about where the next young star was going to come from but over time this current Super2 class has evolved into very capable drivers, indeed.
Special note to Tyler Everingham and Jordan Boys for their Super2 efforts as well.
9. SUPERCARS IN THE RAIN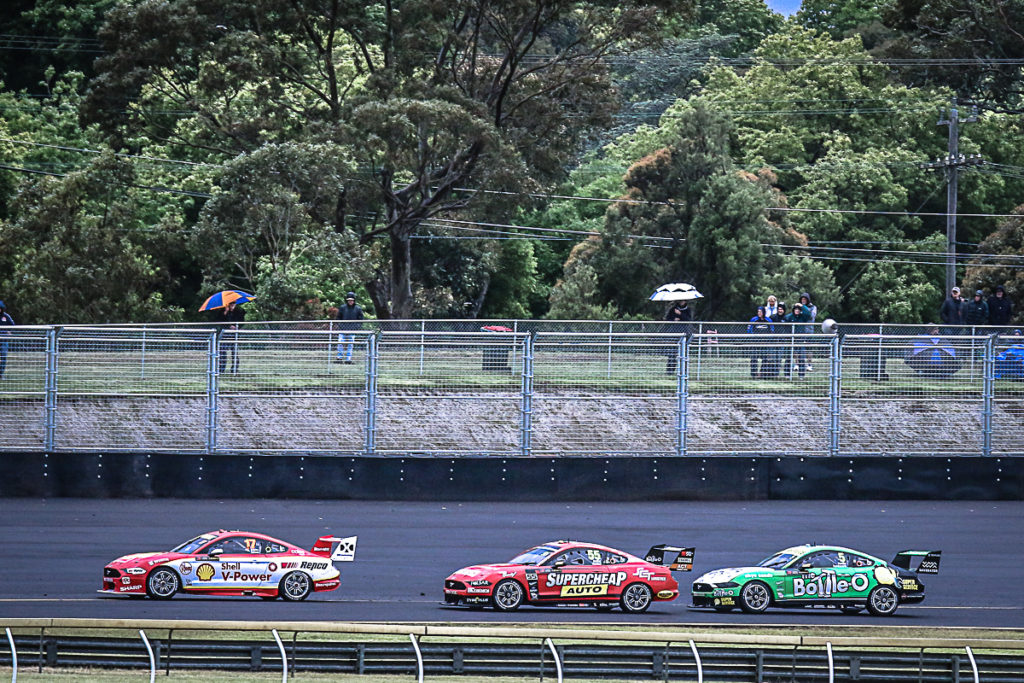 REMOVE grip and the racing improves. Like F1, if there's ever a sign Supercars is now over-gripped, the quality of the wet-weather racing is proof.
10. MIKE RAYMOND TRIBUTES
TOUCHING tributes everywhere to Mike Raymond, who defined the way our sport is covered. Rest in peace to a legend of the sport.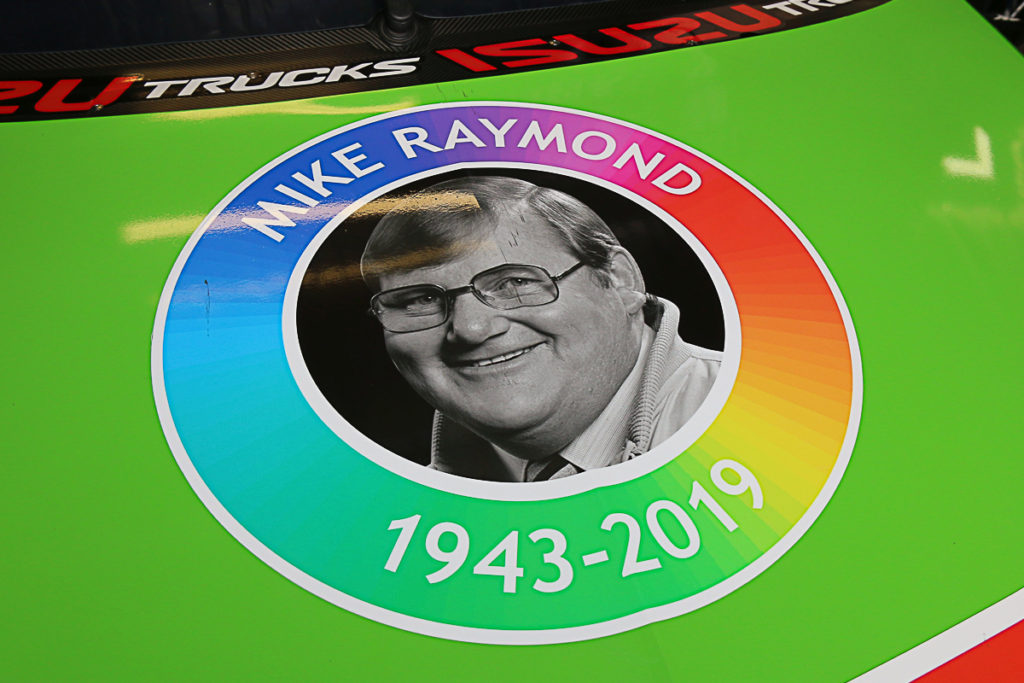 NOT
1. VICTORIAN WEATHER
IT'S RUBBISH.
2. DATE CHANGE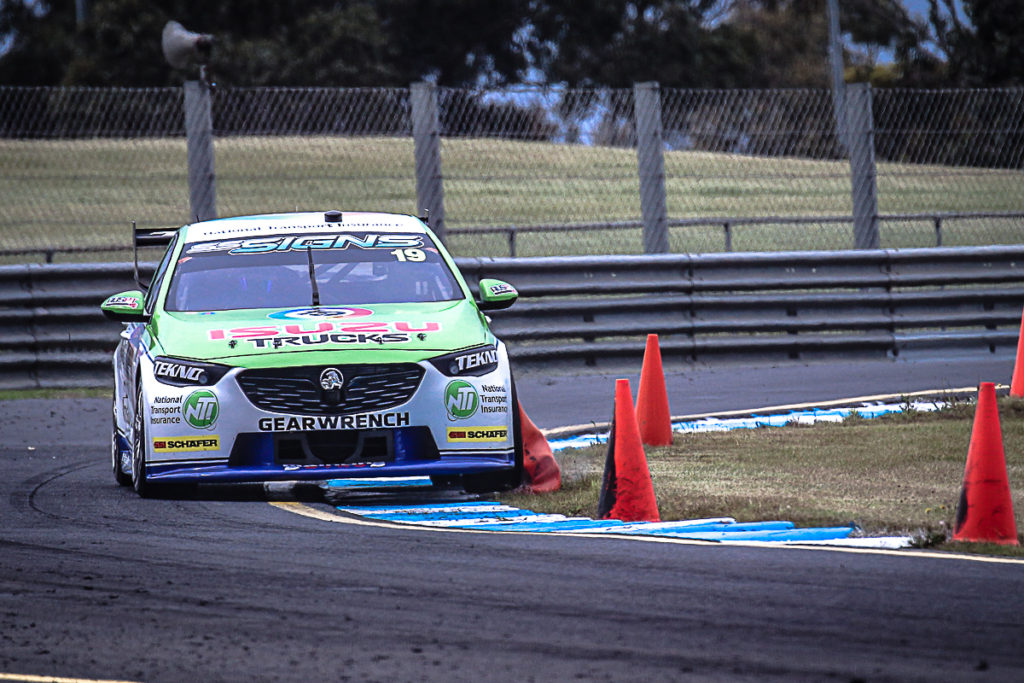 IT'S probably not fair to judge on year one, but nor do the Power Rankings have any time for excuses. On many fronts, the November shift for Sandown was not the kind of outcome they were looking for.
According to several TRT sources, corporate sales were well down all weekend with companies instead committed to week-long deals out at Flemington, while the walk-up Crowd (see below) was also poor.
It worked for TV – which is critical, of course – but on a first look it seems like a shift to November has been challenging in many other areas because it just moved the problem from clashing with Footy to clashing with the Cup carnival. And, by the way: trying to shift an event in Victoria in 'Search of better weather' is a fallacy – MotoGP take note.
3. CROWD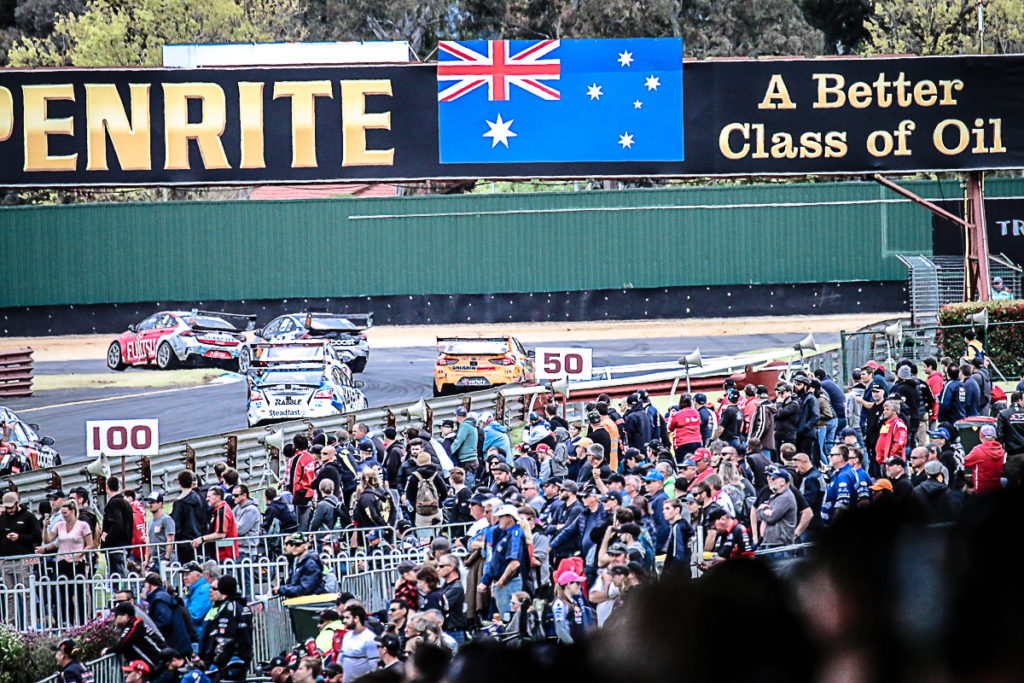 WE split this out from the item above because it has to be recognised: The crowd was poor on the weekend and this was perhaps the worst outcome of the shift to November.
While Sunday was solid – though the Grandstand was definitely not as full as it was last September – Saturday was the smallest we've seen there in the last six years.
At the same time, there were 57,268 at Flemington for Stakes day and even though this number was down almost 10,000 on the same time last year, you can't just blame the weather for keeping people away in big numbers.
Charging to get in the gate and then again to get in the mammoth Sandown Grandstand is not a great look, especially when the weather is bleak. Surely, it'd be better to have the 10,500-capacity stand full for TV shots beamed around the world. Work to be done.
4. BARRIER REPAIRS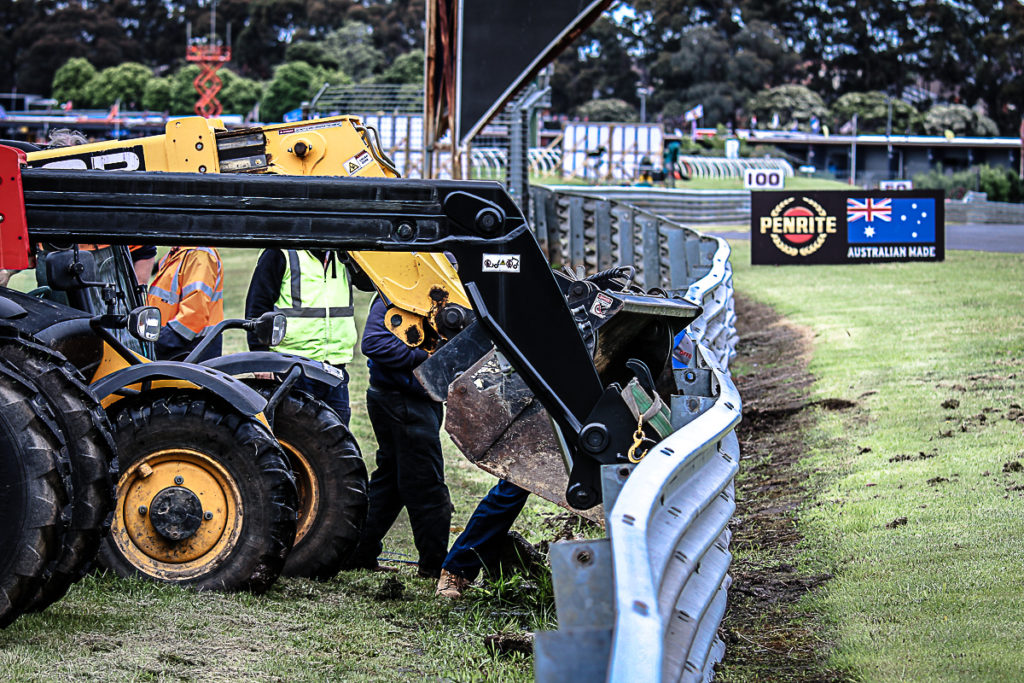 THIS is now Sandown's biggest issue. Much was made of the vaunted run-off area at Turn six and seven – and in the end after a Shannons Nationals round and the Sandown 500, it's yet to be really tested.
What has though are the barrier repairs, with more than three hours of track time lost between the two events. The track team work as hard as they can, but the fundamentals of Armco are that it bends, and race control aren't going to let anything else on track unless it's un-bent.. which takes time.
Incidents happen. We get that. But when entire categories get races cut as a result it becomes very hard to deal with. We love Sandown. We love that they're making an effort and spending money to improve it. But the barriers – and in particular how long it takes to fix them – are now the circuit's number one problem to ensure longevity.
5. SATURDAY SCHEDULE
IT IS good to give fans a full day of action, but this was a loooonng day at the office. Putting a 9-car GT race between the two Supercar sprints was a bad call: It should have been a Super2 race or Touring Car Masters. We get the vision for running later and if Saturday was 30-degrees and sunny then the final race that started well after 5 O'Clock would have been wonderful. Instead it was dark, gloomy, cold and made it a long day indeed.
6. DJRTP BATHURST CAMPAIGN
THERE has been plenty written about the penalty applied for the team instructing Fabian Coulthard to slow down at Bathurst and most thought it was time to move on. Nobody, however, saw the announcement at Sandown of an engine irregularity penalty for Scott McLaughlin adding to the cloud over the win. No one is doubting the drivers, but this has been a shambles and a terrible look for the sport in a year already replete with them. Frustrating.
7. TOYOTA SHUNT
THIS was bad. It was a bad crash and the car ended up in a bad spot. We don't want to be dramatic, but the sport avoided something very.. well.. bad on Sunday. Cudos to Neal Bates Motorsport and Toyota for building very, very strong race cars and the officials for getting there quickly.
8. THOSE WHO DO NOT EMBRACE RETRO ROUND
Boooo.. put some effort in! Bathurst is big enough without needing retro liveries; save them for Sandown, race teams. We have no worries what so ever about the sport making this a mandatory effort next year.
9. LOSING THE SANDOWN FORMAT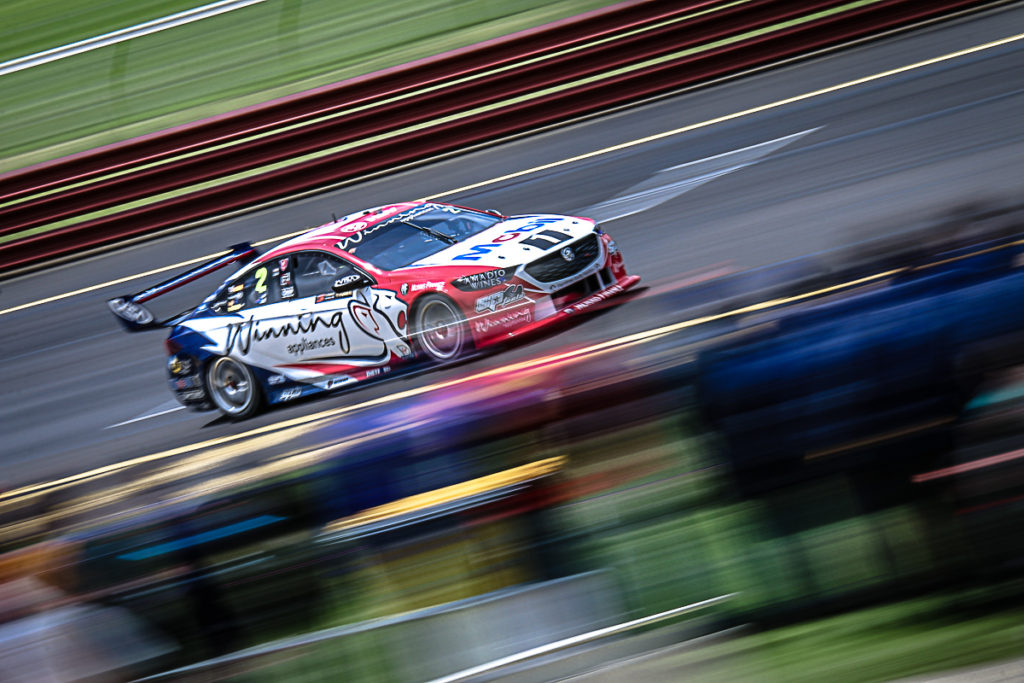 IT IS bad enough that we lose the Sandown 500 next year, but ditching the 'Race to the Grid' format seems a shame, too. The co-driver races are always entertaining and give the young guys a chance to strut their stuff. Even though he's been in it a while now, Will Brown passing Garth Tander would've opened people's eyes. Going back to another Shootout at The Bend next September is a cop-out.. and, come to think of it, so is losing the Sandown 500, full stop.
10. TIMING OF THE PENSKE PENALTY ANNOUNCEMENT
TALK about sucking the wind out of Sunday – this was it.
No one is arguing that it wasn't deserved (though we're not getting started if it wasn't enough), but dropping this like a bomb a few hours before the race was horrible. It flattened Scotty McLaughlin's (Deserved) title celebrations and took focus off the enduro cup battle and the other key story-lines of the race. Do it Friday so people can get over it and move on.
WHAT
RACE 29 CALL – SVG v ADP
THIS was annoying, but in the end both SVG and Craig Baird handled it extremely well; Shane apoligised for crashing Anton out, and Baird said sorry for the drive-through. Just one of those things that show how hard umpiring this game actually is..
Van Gisbergen: "I can't believe they gave him (Anton De Pasquale) a drive-through. One hundred percent on me. I'm sorry for ruining their race. That sucks they got a drive through, that's not right." "We'll have a crack (tomorrow), but I feel pretty bad for them."

— Speedcafe.com (@speedcafe) November 9, 2019
ASLEEP AT THE.. DESK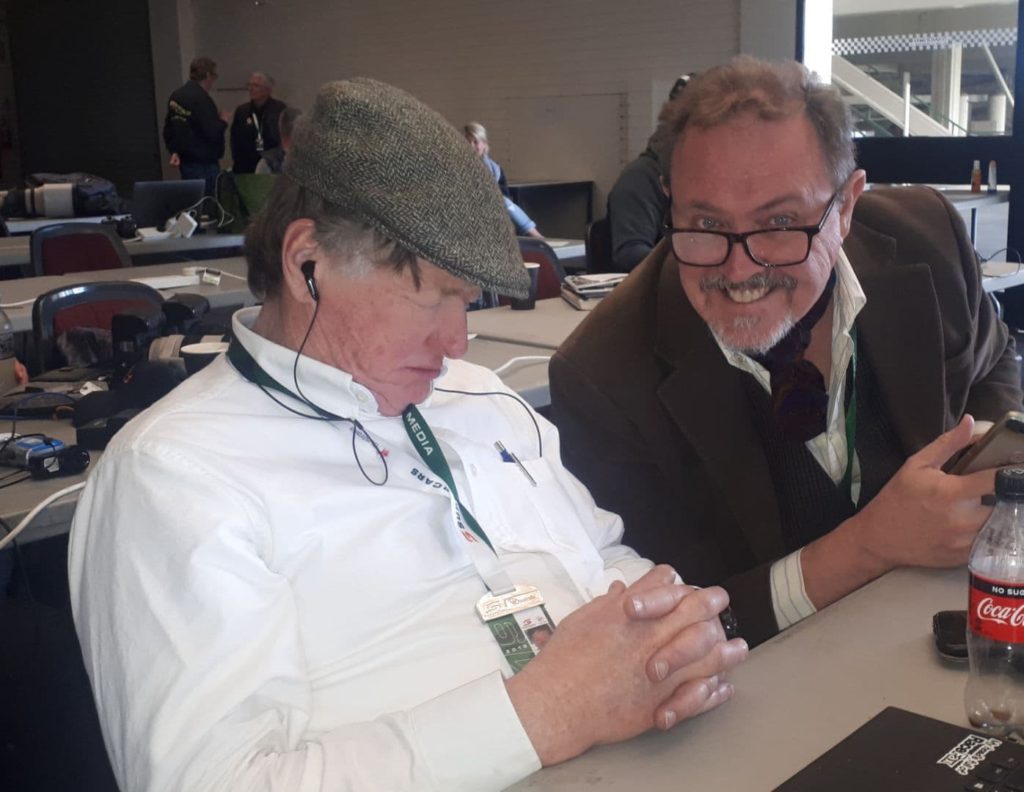 MOTORSPORT PR guru Paul Marinelli snapped this amusing little photo during the Sandown 500 on Sunday. The man grinning like a lunatic is Journalist, Phil Branagan. The man asleep is Tony Whitlock. C'Mon Tony.. the '500 wasn't that boring! Sleeping in the media centre is a cardinal sin.. do so at your own peril.. and risk making the Power Rankings!
CHAD'S GETUP
CHAD NEYLON is a noted fan of the Power Rankings so we like to include him where possible… or is it that he makes an effort to be included?
His retro round getup was certainly a thing! 'Hot' for effort. 'Not' for not deleting the tweet…
Felt retro, might delete later #VASC #RetroRound pic.twitter.com/oUtLw3KfW4

— Chad Neylon (@chadneylon) November 9, 2019