Super, Sonic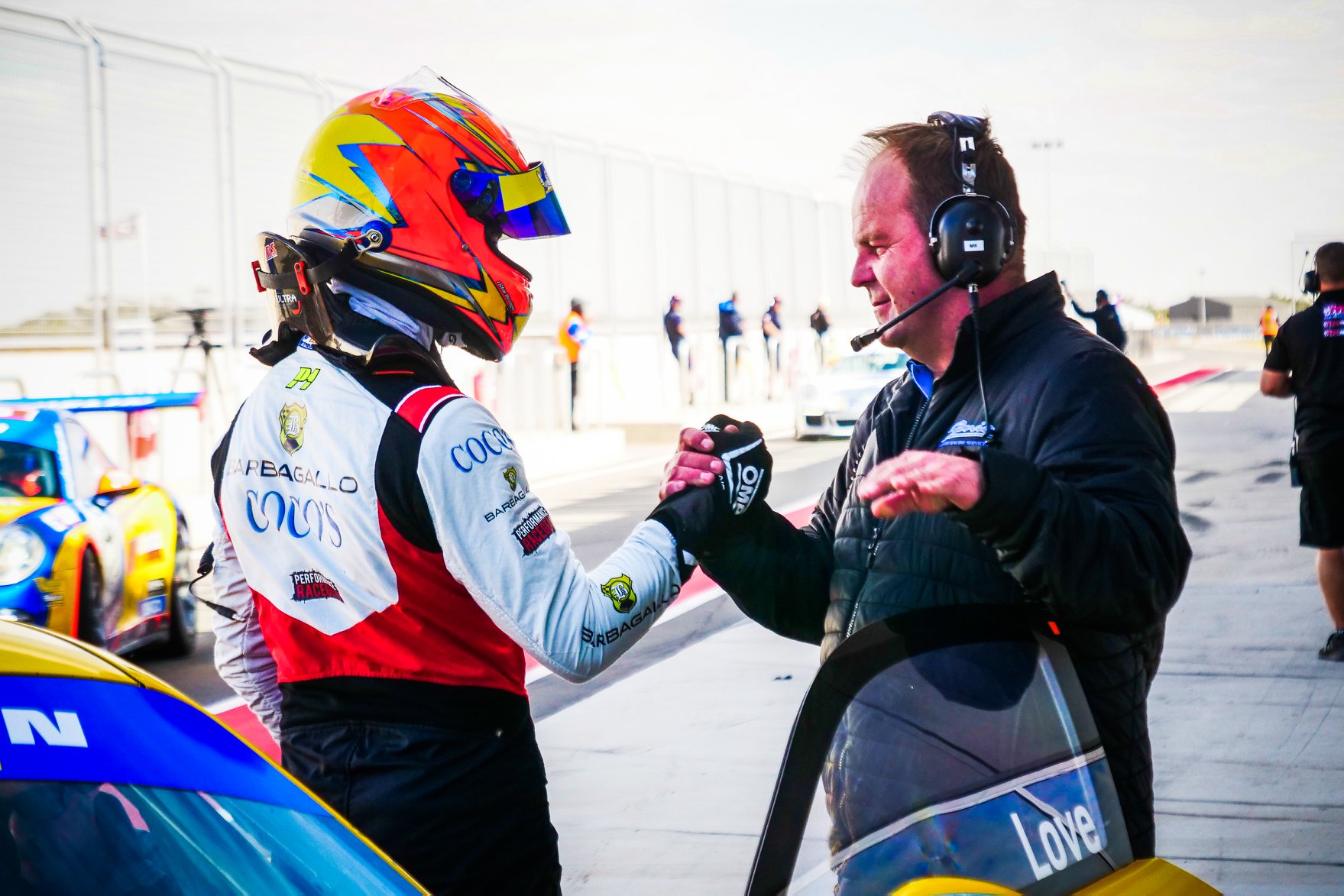 IN TERMS of teams developing young drivers, Sonic Motor Racing are unquestionably the benchmark. DALE RODGERS sat down with head honcho Michael 'Mick' Ritter to find out how it started and why it works.
WORDS: Dale Rodgers IMAGES: Sonic Motor Racing
Success does not come easily in motor sport. No matter if it is at the fully professional level or a state level club racer, every win is hard fought. Teams that win Championships year after year take that success to another level all together. One team which has consistently been winning National and State Championships for over 20 years is Sonic Motor Racing Services.
Formed in 1998 by Michael Ritter and Richard Davison, Sonic came into being largely to run Richard's eldest son Alex in Formula Ford at a state and then national level. Their goals were simple: Take control of their own destiny, rather than paying someone else, and win races and championships with young drivers. Under the meticulous guide of Ritter it was no surprise that success came quickly, not only with Alex but only a few years later with younger brother Will.
"It was a bit fortuitous the relationship I had with Richard Davison. He approached me wanting me to look after Alex. At the time it was never going to be more than a one car thing," Michael Ritter recalls.
"Pretty early on it became apparent that to go racing properly with one car, have a good level of equipment, transport and everything else was not cost effective. So very quickly we began to look to run at least one more car. We added the second car mid-way through 1998 and ran into the following season. Richard looked after the business and financials and left me to look after his boy and run the team. We had a solid year and won a couple of races with Alex, in his first full year out of karting."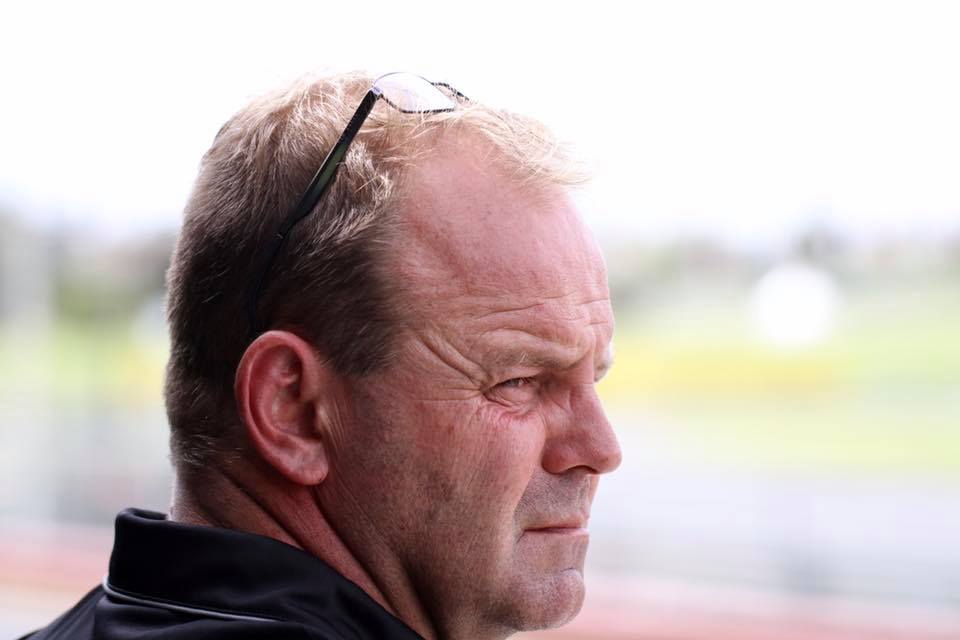 In 1999 the team continued to grow with Alex finishing second in the Formula Ford Championship, ironically to Michael's brother, Greg Ritter. The first two seasons under the Sonic banner gave Ritter a clear path on what he wanted to do with the team and how to grow it into a viable business.
The early 2000's proved to be the catalyst for big changes at the team from every perspective.
Ritter's Sonic outfit had become the team that a young driver had to be in if he was to be noticed and progress a career to the higher categories. Ritter's reputation of being a tough and forthright team owner and day to day manager only served to bring out the best in the young charges who pulled the belts tight in a Sonic Formula Ford.
The Sonic roll call is quite extraordinary: Will Davison, Jamie Whincup, David Reynolds, Tim Blanchard, Nick Percat, James Moffat and Anton De Pesquale to name but a few.
"It became very evident to me that Will (Davison), after a few state races in 2000, had a level of ability and desire to win. In 2001, winning the Championship in what was a pretty serious battle with Will Power, was the next step and led us to grow the team quite a bit for 2002 when we ran Jamie Whincup, Marcus Marshall and Barton Mawer," Ritter explained. "The success of those two years were really, I suppose, not the birth but the creation of the Sonic brand."
With a dominant Formula Ford team and growing business in both the National and various State Level Series, expansion into other categories was a natural for Sonic, Ritter and his wife Maria. An underlying reason was Ritter's desire to not just hone the skills of a young driver and then see them move on, rather that the driver could grow with Sonic and move up into higher level competition in a seamless way.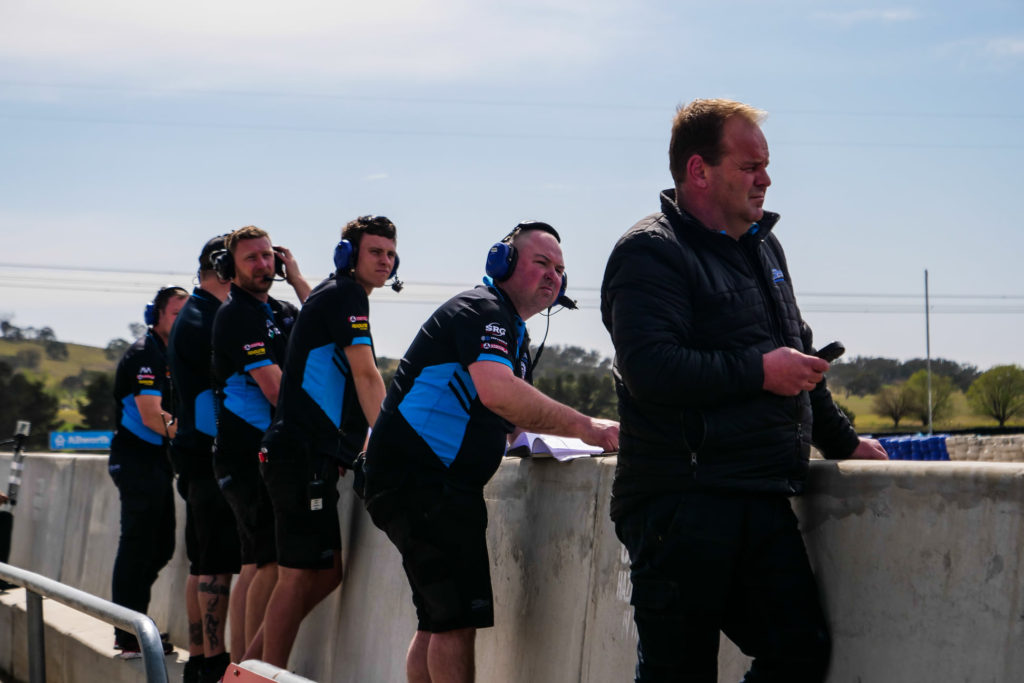 The arrival of Porsche Carrera Cup was the perfect entry point for Sonic to build a presence in a second National Championship. A strong association with Rodney Jane, which continues to this day, allowed Sonic to field two Porsche GT3s in the series with Bob Jane T Marts support. Jane would drive one car while Ritter was able to provide a clear path for some of his young Formula Ford stars in the second GT3.
The strategy paid off with David Reynolds taking Sonic's first Carrera Cup Championship in 2007. Reynolds was straight out of Formula Ford and despite suffering two big incidents in his first outings, went on to win the 2007 Porsche Series.
"David (Reynolds) was immediately super quick in the Porsche, no question. We had a fairly interesting start with big crashes at the Adelaide and the Grand Prix at Albert Park, so in terms of results and the financials it wasn't the greatest start, but he had already shown a huge amount of speed so it was pleasing that he went on to win the series in 2007," Ritter said.
A number of factors were coming into play in 2008 which again saw Ritter look at expansion for the Sonic Team. An uncertainty of ownership of the Porsche Carrera Cup Championship raised questions with the viability and Sonic set about an ambitious plan to add V8 Supercars to its burgeoning business model.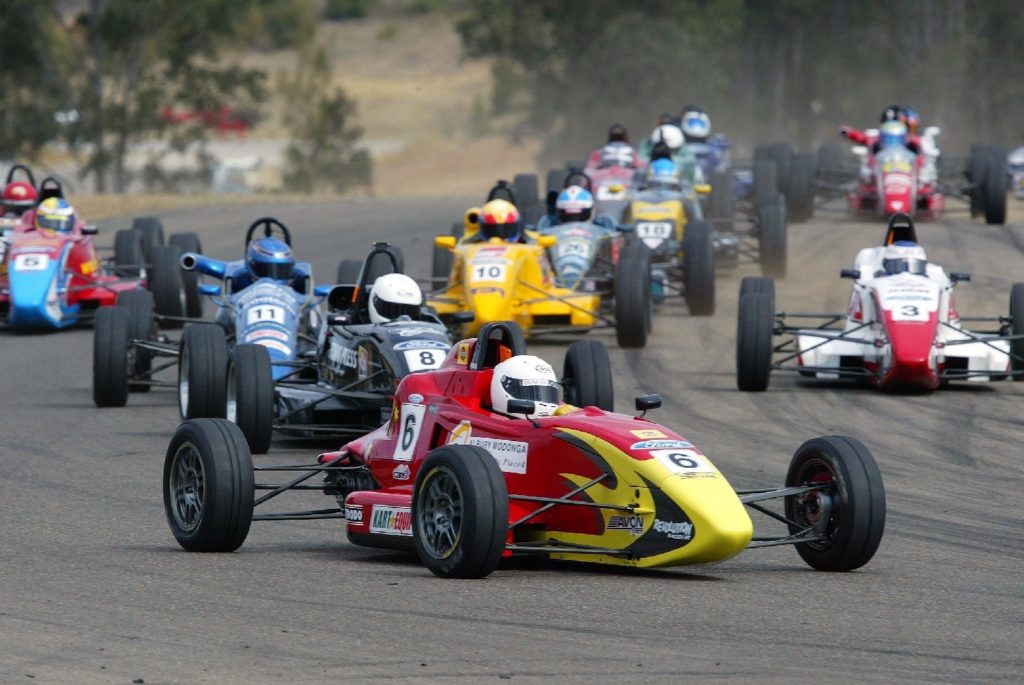 "It was very natural step for us. With the private ownership of Carrera Cup, things weren't travelling particularly well, and that led us to look at the V8 thing more seriously," Ritter said. "It was around the middle of 2008 that we had our first contact with Roland (Dane) and by September we had everything in place for a two car program for 2009."
Two ex-Triple 888 Falcon V8 Supercars joined the Sonic stable and once again the team made an immediate mark in its maiden year in the second tier Dunlop Series.
"In the first year we finished runner-up with James Moffat to Webby (Jonathan Webb) by only a couple of points. Webb was in his second or third year with Matty White with a good team around him and good equipment. So for us, we saw it as a pretty successful first year."
The success continued in 2010 with Tim Blanchard and 2011 with Jack Perkins both adding to Moffatt's runner up position, but with the escalation of costs and a looming change of chassis required once the Car of the Future became eligible for the Dunlop Series, Ritter had to rethink the strategy of competing in V8 Supercars.
"In 2011 it became evident that it was going to become more difficult to put the drivers and budgets together to give us the equipment and level of driver we needed to succeed. Our business is just motor sport, we don't have another business making an income for us that we can direct into the team. In 2012 and '13 we were running Rodney, but backing it up with rookie drivers. The level of competition was stepping up as well in that period. Guys like Andrew Thompson and Scotty Pye running in current Triple Eight cars with great back up. We were no longer in the position to be profitable and potentially winning races.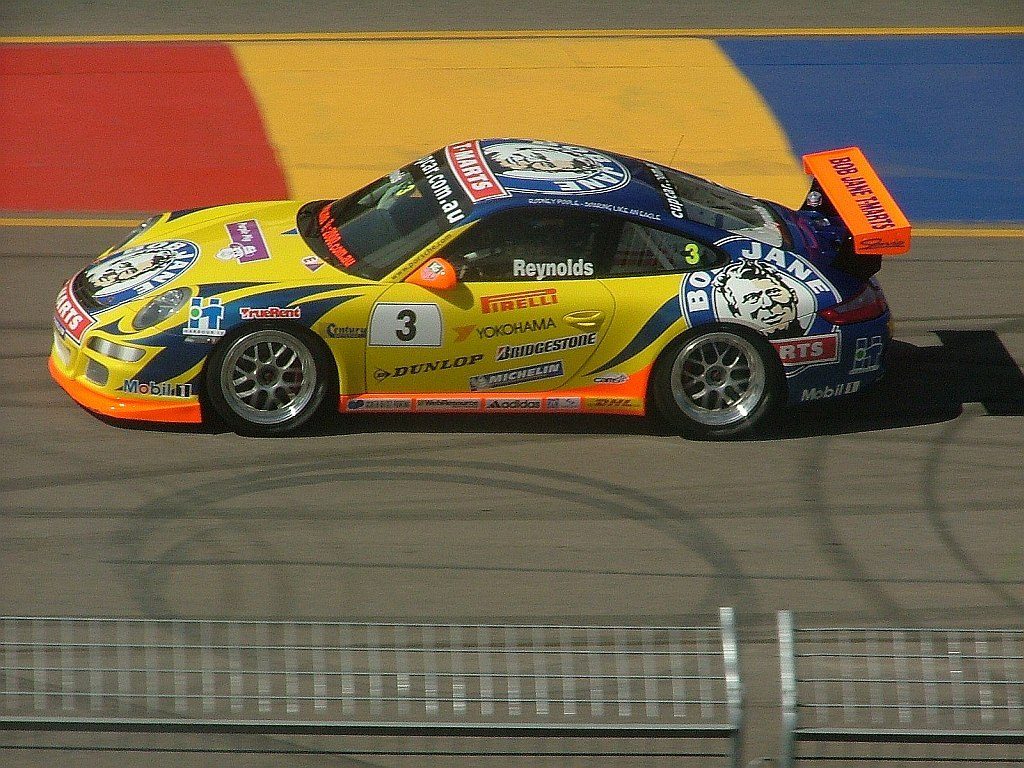 "We didn't see that really changing. Looking at having to update equipment every two years at close to $500k per car, and without a substantial backer to fund it just was not going to be viable."
Interestingly, it was also a level of discontent with Supercars which cemented his decision to leave the series. Ritter says that he was not enjoying the category as much as the early years while leaving the Dunlop Series was made easier but the fact that Porsche Carrera Cup was back after a two year hiatus with better management and a healthy field. The decision was made in September 2013 to return and the team, according to Ritter, has never looked back.
Sonic added to the 2007 Championship with wins in 2015 with Nick Foster and again in 2019 with Jordan Love.
Open wheel racing has always been at the forefront of Ritter's racing program. Whilst he has kept an eye on recent developments with S5000 and before that Formula 4, he holds a passionate belief that Formula Ford still is one of, if not the best stepping-stone to a successful motor sport career. Recent years with the removal of Formula Ford's National Championship status by CAMS and the ill-fated Formula 4 program have done little to sway Ritter's opinion.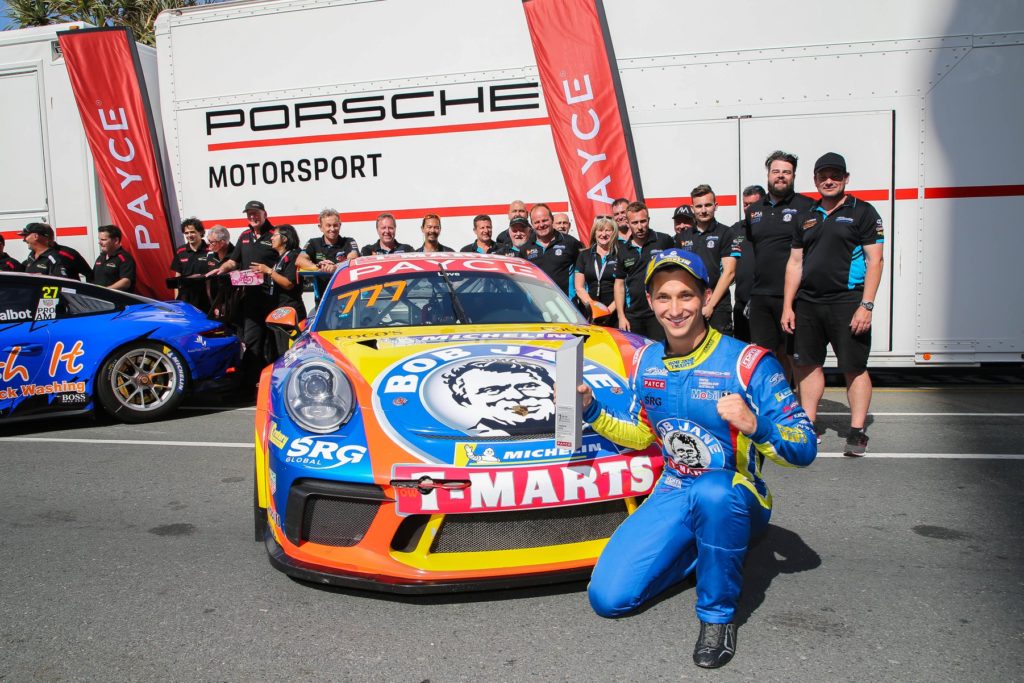 When quizzed in the first instance about the launch of S5000, Ritter has a measured but realistic view.
"The spectacle, the sound and the look of the S5000 is brilliant. There is no question about that. For me it sits on its own. It is not potentially a career path in my mind, its more something if you are able to get support and you enjoy the racing, you go do it," Ritter suggested.
"In terms of where it sits and how it develops, it is very early days, and it will be an interesting 12 months to see what transpires. I'm sure the cars must be a real challenge to drive, which I'm sure is enjoyable, and they can race close together with the lack of aero, but it does sit on its own."
On Formula Ford, Ritter is still as optimistic about the future as always. He cites the splinter between Formula 4 and Formula Ford as leaving some doubt in young karters minds on which path to take, but he still sees the development tool that Formula Ford offers as the absolute best pathway to follow.
Regardless of the cars or classes Ritter chooses to run under the Sonic umbrella, it is evident when his talks motor sport it is all about the driver.
Sonic's remarkable roster of champions..
2001 Australian Formula Ford Championship – Will Davison
2002 Australian Formula Ford Championship – Jamie Whincup
2004 Australian Formula Ford Championship – David Reynolds
2007 Australian Formula Ford Championship – Tim Blanchard
2007 Porsche Carrera Cup Australia – David Reynolds
2007 Porsche Drivers Challenge – Sven Burchartz
2008 Porsche GT3 Cup Challenge Australia – Sven Burchartz
2009 Australian Formula Ford Championship – Nick Percat
2011 Australian Formula Ford Championship – Cameron Waters
2013 Australian Formula Ford Championship – Andon de Pasquale
2015 Porsche Carrera Cup Australia – Nick Foster
2015 Porsche GT3 Cup Challenge Australia – Ryan Simpson
2016 Australian Formula Ford Series – Leanne Tander
2016 Porsche GT3 Cup Challenge Australia – Hamish Hardemen
2017 Australian Formula Ford Series – Max Vidau
2017 Porsche GT3 Cup Challenge Australia – Jordan Love
2018 Australian Formula Ford Series – Hunter McElrea
2018 Porsche GT3 Cup Challenge Australia – Simon Fallon
2019 Australian Formula Ford Series – Angelo Mouzouris
2019 Porsche Carrera Cup Australia – Jordan Love
"David (Reynolds) was immediately super quick in the Porsche, no question. We had a fairly interesting start with big crashes at the Adelaide and the Grand Prix at Albert Park, so in terms of results and the financials it wasn't the greatest start,

Ritter on a less than superb start to Dave Reynolds' Porsche career…


"We are more about developing the driver than the car or the hardware. One goes with the other of course, and not one is more important than the other. You can have a driver who is performing at the best level but if the car is not up to it then you don't get a result, and vice versa," Ritter explains.
"It is perhaps the thing I enjoy most about what we do. The nurturing and helping develop the young guys. In particular, seeing young guys who drive for us who arrive with a very high level of ability but then developing that and teaching them all the other aspects that make a racing driver as opposed to getting in a car and excepting it to happen."
It is a recipe that has delivered enormous success to Sonic and the drivers who have benefited from Ritter's counselling and experience.
With over ten National Formula Ford Championships, numerous state-level Formula Ford titles plus multiple titles in Porsche Carrera Cup and the Porsche GT3 Challenge, the trophy cabinet at Sonic's base in the Melbourne suburb of Bayswater is testament to the success of Ritter and his tight knit team.
The extraordinary talent of drivers who have Sonic Racing Services on their CV that really underpins the strength and influence Michael Ritter has on the landscape of Australian Motor Sport that is perhaps more impressive than the silverware – and that is just the way Ritter would like it.