GALLERY: #TBT WAYNE WAKEFIELD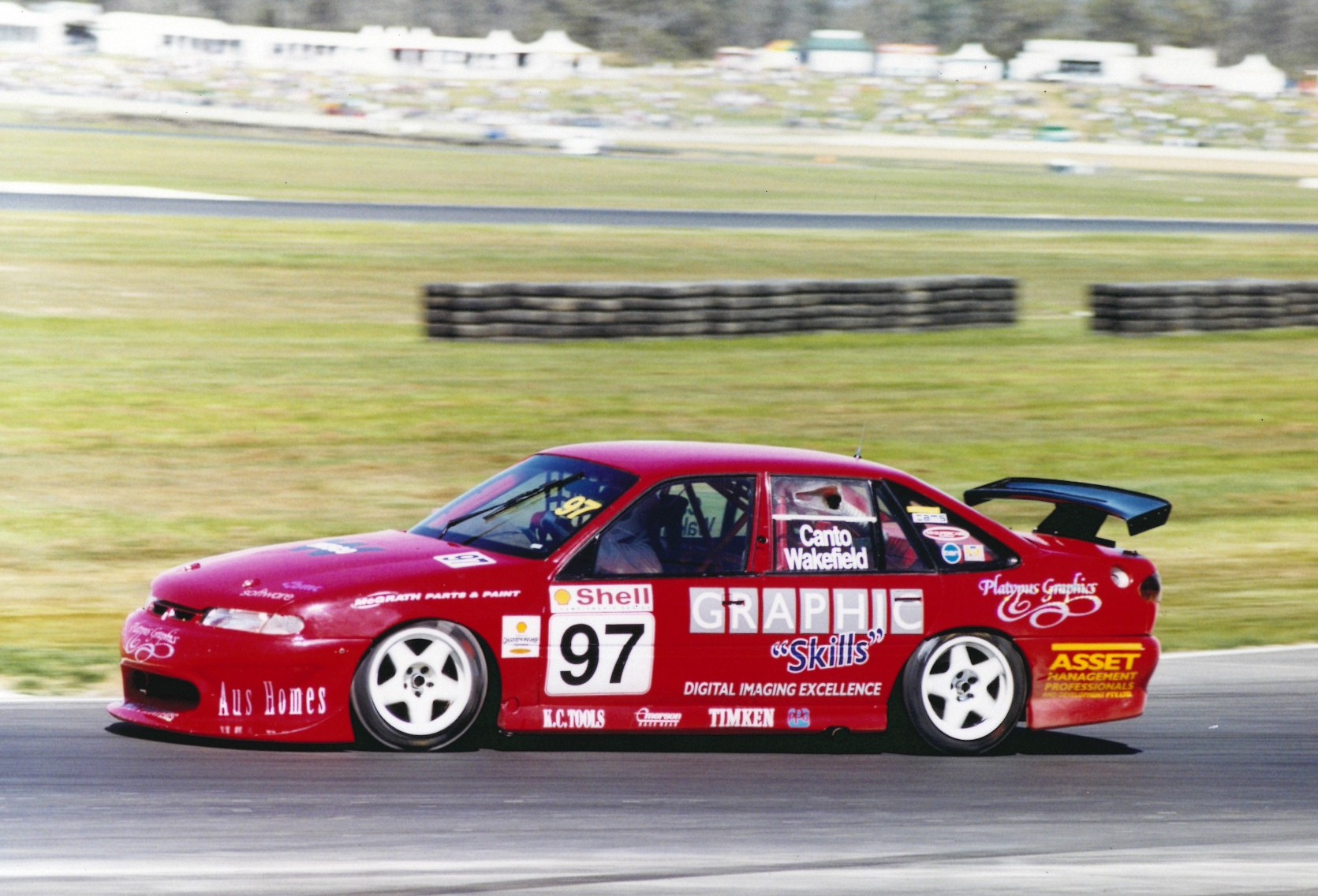 BEFORE Jordan Cox came from Improved Production, Wayne Wakefield emerged from Club Cars.
IMAGES: Mark Walker
From state level racing, Wakefield rose through the ranks to eventually partner Marcos Ambrose at Bathurst.
However, the journey for the Queenslander started in of all things a Mazda 808 wagon, which drew the fans in with often flamboyant displays of drift shows en route to the chequered flag.
The list of teams Wakefield drove for in the different Supercar levels tells the story of true journeyman: Daily Planet Racing, Graphic Skills Racing, Charles Ryman, Owen Parkinson, John Faulkner Racing, Paul Morris Motorsport, Imrie Motorsport, Peters Motorsport and MW Motorsport.
The run down of categories he drove in also presents a bag of mixed lollies: the ex-Supercheap Auto BMW Supertourer, HQ Holdens, Commodore Cup, GT Production in various cars, with Malcolm Rea in a Carina at the 1998 Super Touring Bathurst 1000, and later, V8 Utes.