THERE are much bigger names than Jack Aitken coming to the Australian Grand Prix as part of the first round of the VHT Australian S5000 Championship next week – but he may be the best signing of the lot for the future of the class. Here's why.
WORDS: Richard Craill IMAGES: Daniel Kalisz / S5000
RUBENS Barrichello is the most experienced Formula 1 driver ever. Giancarlo Fisichella won the Australian Grand Prix and had a long and very decent F1 career. Alex Premat is a Bathurst winner and former A1GP ace while James Davison has led the Indianapolis 500.
All are great additions to what is expected to be a properly excellent opening round of Australia's new big 'wings and slicks' category next week in Melbourne. And unquestionably, the additions of Barrichello and Fisichella especially will draw people to the category thanks to their F1 history.
But none carry the current relevance of the 24-year-old Jack Aitken, who will link with Team BRM for the event.
He may not bring eyeballs from punters in the stands, but if S5000 is the place where Australia's next World Champion will come from – as Alan Jones prophesised recently – he's exactly the kind of driver the category needs.
Aitken is fast, he is current, and he is a rising star in the open-wheel world.
And he is for all intents and purposes, a current Formula 1 driver.
The term 'relevance' gets thrown around a lot in motorsport these days and in every sense, Aitken is relevant to what S5000 needs to be and the kind of drivers it needs and should be attracting.
Aitken was runner-up in the 2017 GP3 (now FIA Formula 3) Championship and has spent the last two years in Formula 2. He was fifth for Campos Racing last year, is a multiple winner in the championship and will return for another tilt at the series in 2020 with the same team.
More importantly, Aitken has just inked a deal with Williams Grand Prix to become their test and reserve driver for the 2020 season. It doesn't get much more relevant than that because this is a guy who is up there with the best there is in the young driver ranks and is just brushing the edge of being a full-time Grand Prix driver.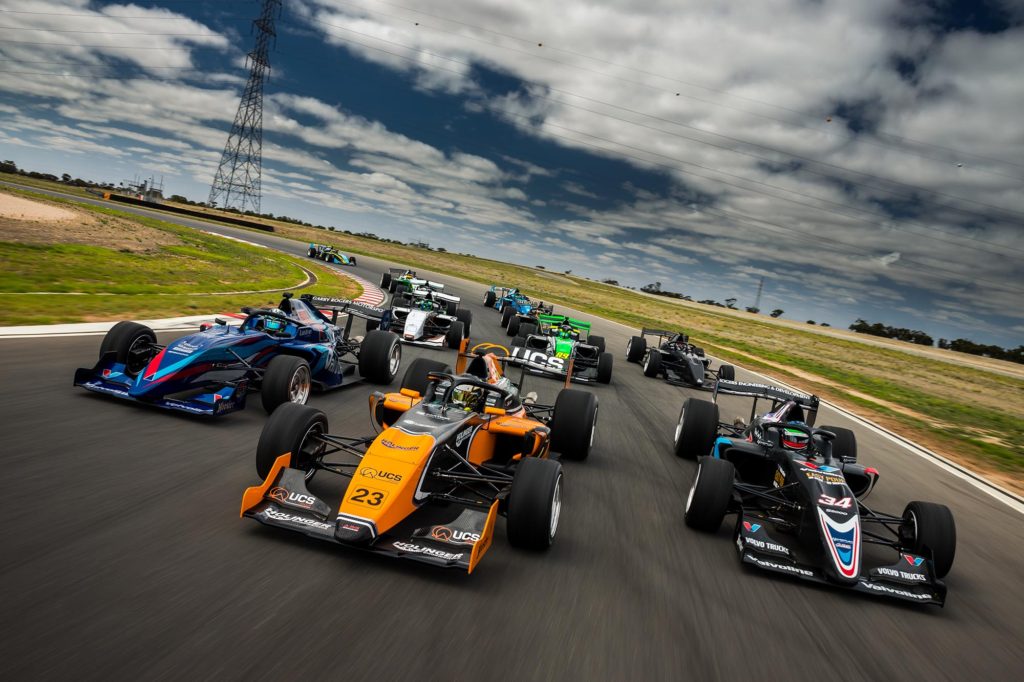 It's huge for S5000 to have him on the grid because while older fans will gravitate to the likes of Barrichello and Fisichella, the young talent coming watching this brand-new category with interest are much more likely to gravitate towards Aitken, rather than the F1 retirees.
As Zane Goddard noted to our On the Grid podcast this week, the ex-F1 stars were plying their trade before he was born. Rubens Barrichello was seven years into his Formula 1 career and had just about completed his first season with Scuderia Ferrari when Zane emerged in the world in October 1999.
S5000 has the potential to become a key place for young drivers to race before they head overseas so this is important.
For kids like Goddard – the kind of talent that S5000 should and must attract – racing Barichello will be fun. But having Aitken in the field offers a current benchmark and that's what young drivers racing in any category need and what will spur more on to join the party.
James Davison has compared the cars to the Indy Lights cars he raced in the 'States prior to his IndyCar career, while Tom Randle has said they are surprisingly similar to a current Supercar in their driving style.
If it can feed drivers into both local Touring Cars and international open-wheel racing then that's a perfect outcome.
The best thing is that it can still be the destination category too. A place where champion drivers like Tim Macrow, for instance, can set up shop and race competitively against a world-class field and in an environment that may eventually become commercially beneficial as well.
If the likes of Barrichello and Fisichella bring the eyeballs, and Aitken brings the relevance, then there's real hope that S5000 can become a category, an open wheel category, that caters to both fans and developing drivers alike – something that probably hasn't happened in Australia for four decades, or more.
Melbourne can't come soon enough.