RATINGS WATCH: eSERIES ROUND 8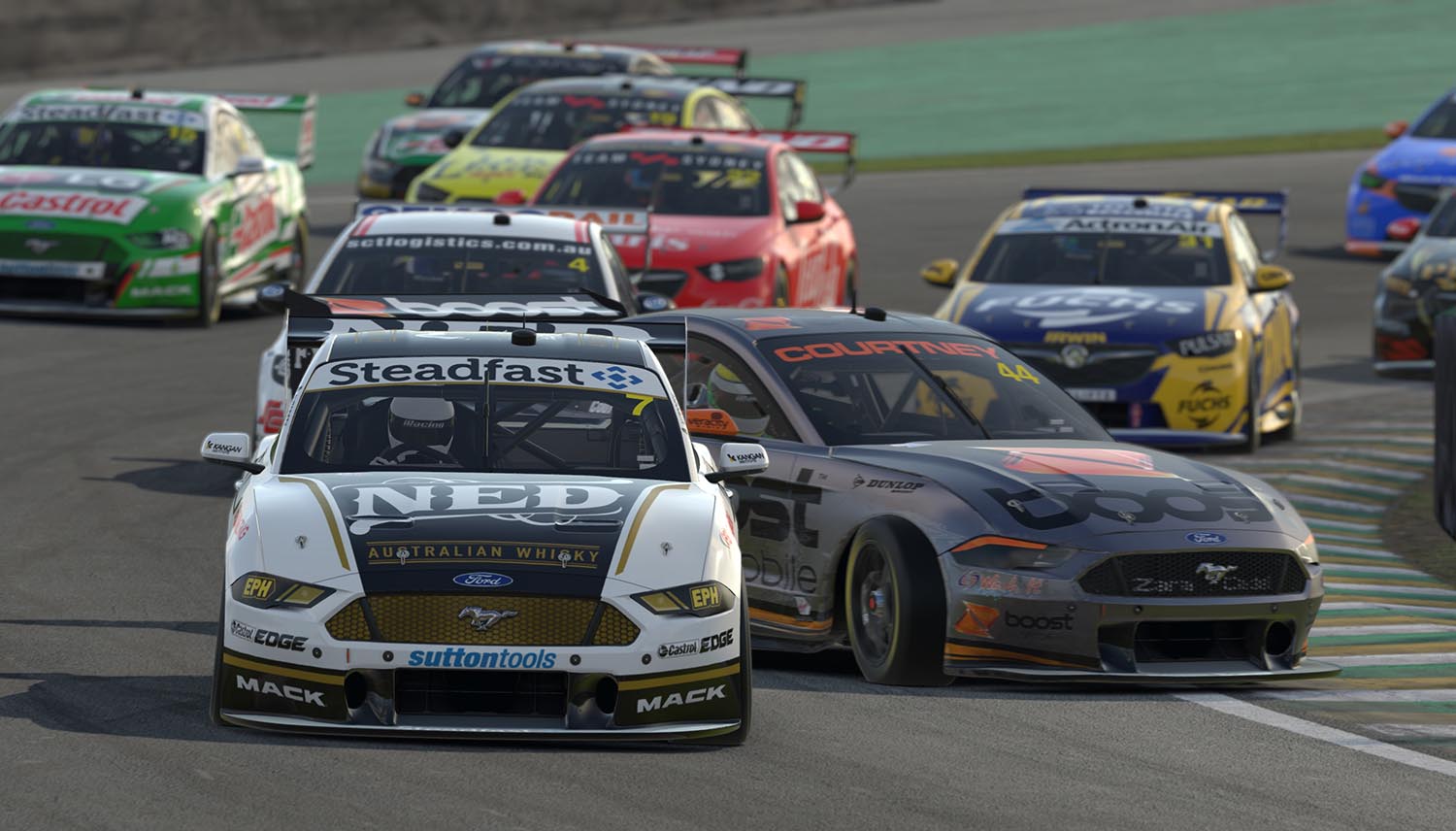 JUST Two rounds remain in the BP Supercars All Stars Eseries, with all parties keen for a big finish before 'real' racing returns.
IMAGE: Getty Images / Clive Rose
THE lack of any wildcards with any real drawing power didn't help the ratings for the eighth round of the ESeries on Wednesday night, an average audience of 36,000 tuning in on Fox Sports 506.
On a soft night for Foxtel – who will be clamoring for the footy codes to return, starting this week, to bring subscribers back, the show was still the 11th most watched on the night.
It will be interesting to see how the series can finish strongly in the next two weeks and drive people towards the anticipated return to racing at the end of June.
FOX SPORTS COVERAGE: WEEK BY WEEK
Week 1: 70,000
Week 2: 74,000
Week 3: 76,000
Week 4: 44,000
Week 5: 50,000
Week 6: Less than 38,000
Celebrity race: 38,000
Week 7: 52,000
Week 8: 36,000
(Average audience watching on Fox Sports 506)
FACEBOOK LIVE STREAM: WEEK BY WEEK
Over the course of the Eseries we've tracked the Facebook live stream numbers on the Supercars page, by checking the publically available number at 10AM the morning after each round.
It's not a totally accurate way of working out the numbers but it is a like-for-like comparison each week.
This week, we've added the current number of views for each week as well, showing how many have come back to watch, or re-watch, elements of each round via the Facebook page. It's interesting to see the growth, which adds a meaningful extra audience on top of those who watched it live on the night.
Week 1: 330,000 / 480,000
Week 2: 604,000 / 752,000
Week 3: 353,000 / 434,000
Week 4: 250,000 / 332,000
Week 5: 277,000 / 326,000
Week 6: 287,000 / 342,000
Week 7: 250,000 / 324,000
Week 8: 198,500 / –
(Facebook live video, Supercars Facebook page, 10AM following morning)
Ratings Watch Archive – Click Here
SOURCES: TV Tonight, Mediaweek, TV Black Box, Twitter, Facebook.
(NOTE: Numbers are overnight metro (5 capital city) and Foxtel ratings supplied by ratings agency OzTam to media outlets. They do not include any additional reporting, including time shifted content, regional ratings or broader reach, unless released and freely available. They also do not include streaming numbers on Kayo or SuperView, etc).