FORTY years on the racetrack is a reasonable innings for anyone.
WORDS & IMAGES: Mark Walker
For Aaron McGill, a self-professed privateer on a shoestring, the trek along the racing ladder was somewhat unconventional.
McGill's motorsport journey kicked off in earnest in 1981 aboard a Formula Vee, however, his first on track attempt came a year earlier.
"I did a Peter Finlay driving course, and I got an A+ in an old Fairlane… and I never got an A for anything in school, so that sealed my fate! So, I left school and I wanted to be a race car driver," said McGill.
The Vee was a perfect grounding for an eager racer on a budget, as it still is today.
A wet practice day early on was an opportunity to learn something new, with the run providing an unexpected ego boost.
"I was all over the show like a mad woman's breakfast, and Allan Grice was out there at the time in an old JPS BMW," said McGill.
"He came into the pits afterwards, and he came up to me and "you handled the car well for a young fella, well done." I was in awe of all of these guys, I had my little posse of favourites, and Gricey was one of them."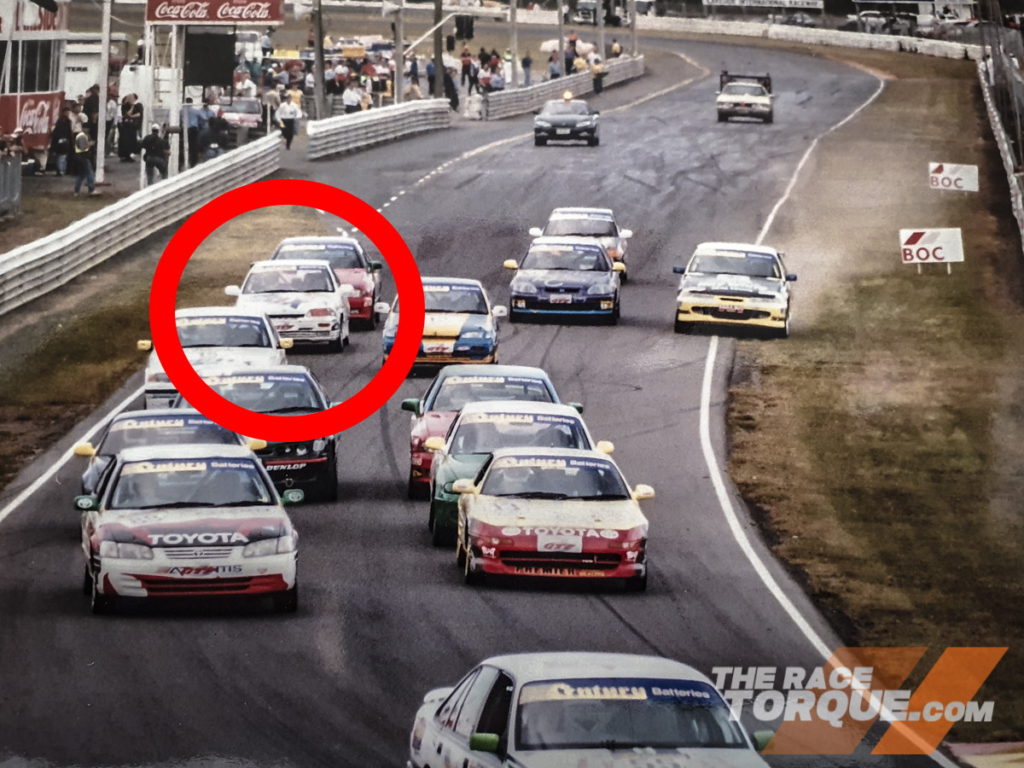 "My Own Worst Enemy"
As the '80s wore on, a move to tin-tops beckoned, with a dabble into Auscar providing a hard reality check.
"I bought Jim Richard's car off Mick Webb, but I think Mick was a better businessman than I was at that time… Investing $20,000 and borrowing that from the bank, and I'm thinking I'll put in another five grand I would be on the track… that was a mistake," said McGill.
By 1991, McGill found himself behind the wheel of a Suzuki Swift in the Bathurst 12 Hour, but by the latter half of the decade, he found himself prominently in the small car production car class.
Ultimately battling for the GTP class win in season 1998 (above) with Nigel Stones, the call from the other side of the paddock had already beckoned, with McGill taking the plunge into the world of Super Touring, starting with the Bathurst 1000 events in 1997 and '98 (below).
"I was about as smart as old Pete Best who left The Beatles, he thought it was going nowhere, and here I was thinking Super Tourers were going to be the big thing, and that proved to be a great decision… I have been my own worst enemy on a lot of occasions in my career, if that's what you want to call it," mused McGill.
"1999 was a good year, I showed some promise, not blowing my own trumpet, but there were occasions… one that comes to mind was Ipswich (below), when there was a bit of a mix up with the qualifying, and I found myself tucked in behind Matthew Coleman, he led into the first corner, and I was in behind him, and I passed Brad Jones down on the outside of turn one, and I thought to myself "this is cool!"
"I took a leaf out of the John Bowe book of how to drive a wide car, and I brought it back without a straight panel… It was good fun, but there are always little pieces along the way that cemented the desire to keep going.
"One of the favourite cars I owned was the Mondeo in the Super Tourers, purely because of the motor. When that V6 was singing at 8,500 revs it was a beautiful engine."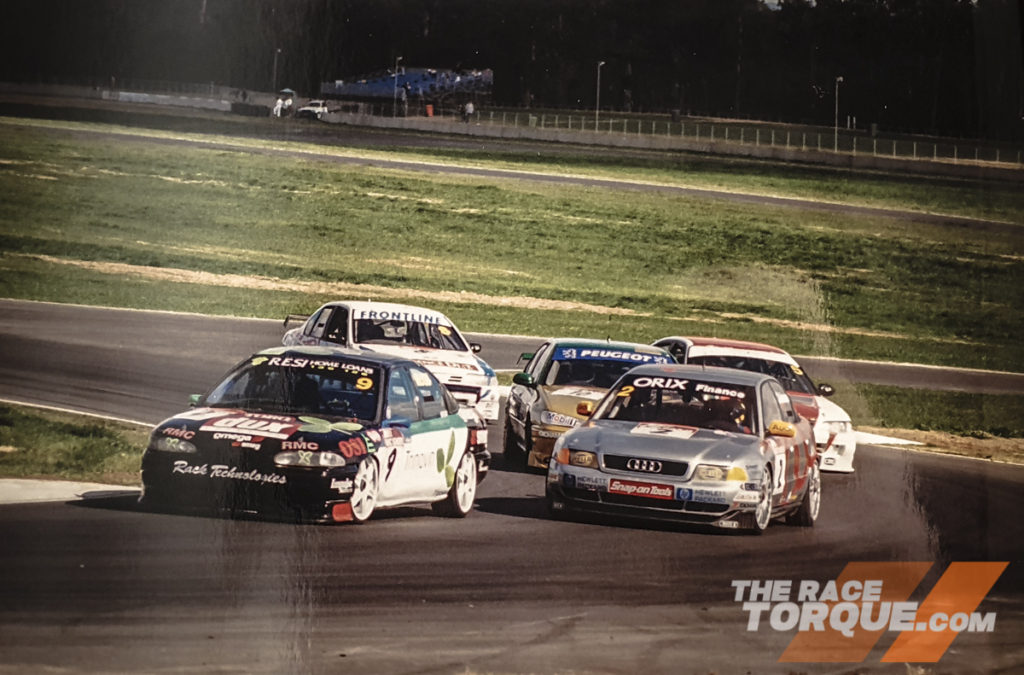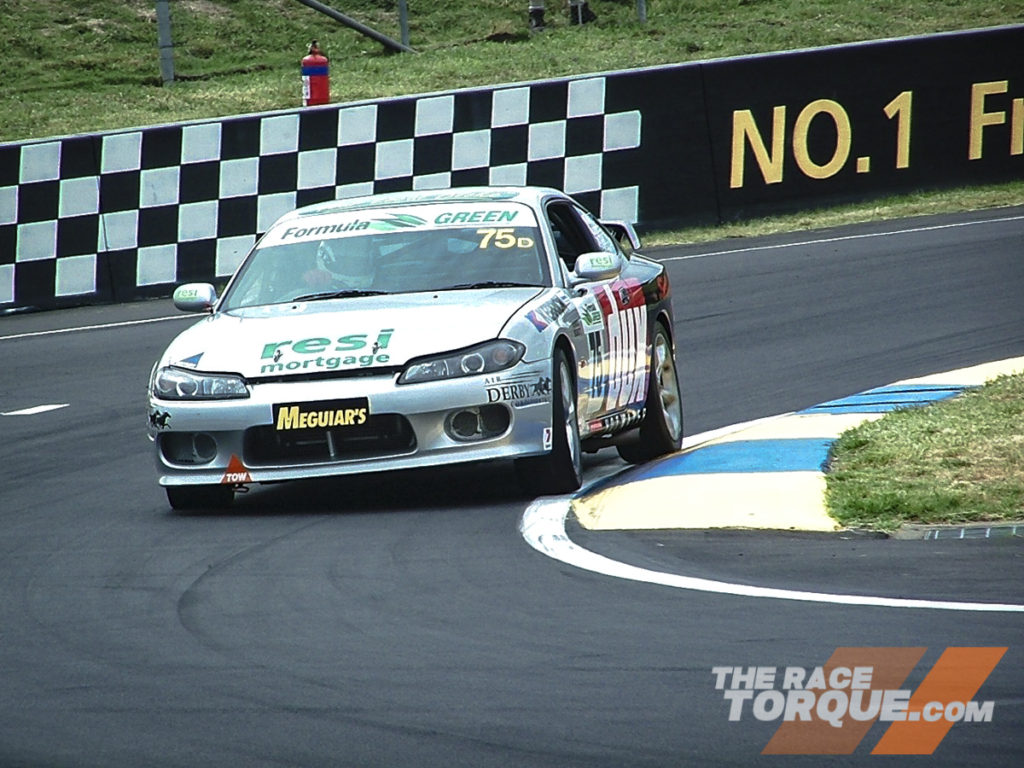 Production Car Bits
Some further Production Car racing followed, including a tilt at the 2003 Bathurst 24 Hour aboard a Nissan 200SX (above).
A career highlight though came back in 1999, with a chance drive in the three hour Showroom Showdown, in support of the V8 Supercar Bathurst 1000.
"Just through dumb-ass luck, I wound up with Jamie Cartwright, and Frank Lowndes was running the Toyota Supra team. It was my first exposure to a well-run team that knew exactly what they were doing, and Frank was extremely skilled at communication, how to drive the car, leaning on me to find out what the car might have needed," said McGill.
"I had never driven the car, I had three grand in my hand to buy a Suzuki ride. I think it was meant for Owen Kelly, but his deal fell through. This is a five minutes to midnight type of deal, I had never sat in the car, or knew a damn thing about it.
"When it came to practice one, Frank said go out and take the corners gently, take it easy, join the dots. It was the first time someone had said it to me in such a basic form. I got five laps in, and I got hauled into the pits. Mr Cartwright was on the phone, "Get that car here now", "ok no worries, what's the drama, what have I done?" He said look at the totem board, it was my first time out in the car, and I was third or fourth, and it was just the easiest car I had ever driven.
"It's the one that got away, we should have won that race… you can't blame anybody, but Jamie came into the pits a little hot, went over the mark, and when they jacked the car up as they should have done, when it came time to put fuel in it, it didn't reach.
"In that whole dick around, we came in with a good lead, and we went back out in fifth. We were very lucky we were able to drag it back up into third. It was a great race that one, Wayne Park was in the Ferrari and I was putting pressure on him for third spot, then he crashed it up on top of the hill, which is not what you want to see happen.
"It was a great motor race to be involved with, it was like a movie, I loved it!"
The Reality of V8s
The reality was, at the time, sponsorship dictated that V8 Supercars was the place to be.
After a couple of tentative nibbles, McGill's first proper attempt was in the 2001 Konica V8 Supercar series, with a limited campaign behind the wheel of Terry Steer's RPM International Racing ex-Glenn Seton EL Falcon, which won the inaugural Development Series crown in the hands of Dean Canto.
After a step across to Production Cars, McGill returned to the Konica Minolta Series with Howard Racing in 2004, then moving to Jay Motorsport in 2005 alongside Jay Verdnik (below), with the season proving to be a breakout.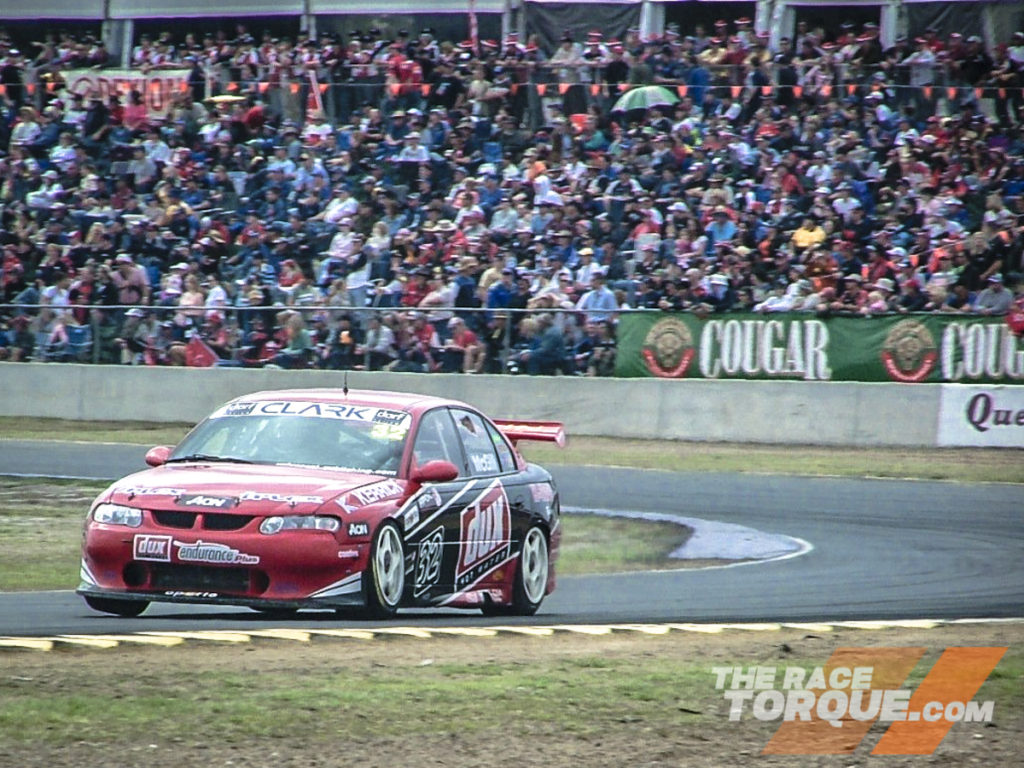 While consistency saw McGill come home eighth in the standings, he did score a second-place result in the reverse grid race at Wakefield Park.
"Mike Quinn was running Jay Verdinik's team, he approached me and said that they wanted to go to two cars, it was a proven thing, it was an ex-Larry car," said McGill.
"They were building a VY, and they were going to plonk me into the old VX. It was just a good old workhorse! It was my first of a couple of Larry cars, it was a good car to drive, it wasn't spectacular in anything, but it was adequate in everything, and it was a fun car to drive.
"It was probably consistency… I just made sure that I didn't wear anything out, and by nature you tend to bring the car back in one piece without a mark on it, and the points just kept accruing.
"There is a memory from that year, and it was at Mallala and I had a red-hot dice with Lee Holdsworth who was coming through in the Smiths Trucks car.
"I remember, we went for about four laps, and we never ever touched paint. I look now where Lee's at, and where some of these other drivers have gone, and I take some solace in that.
"I was obviously a bit older than most of those guys, but I could steer a car, and with a lot less money… Once again, I was my own worst enemy looking back at the decisions that I've made with cars and teams, and how money was spent when it did come my way."
At the end of 2015, McGill walked away from the Supercars paddock, eventually finding a home with a Falcon in TCM, but that's a story for another day…