PODCAST: ON THE GRID WITH CHARLIE SCHWERKOLT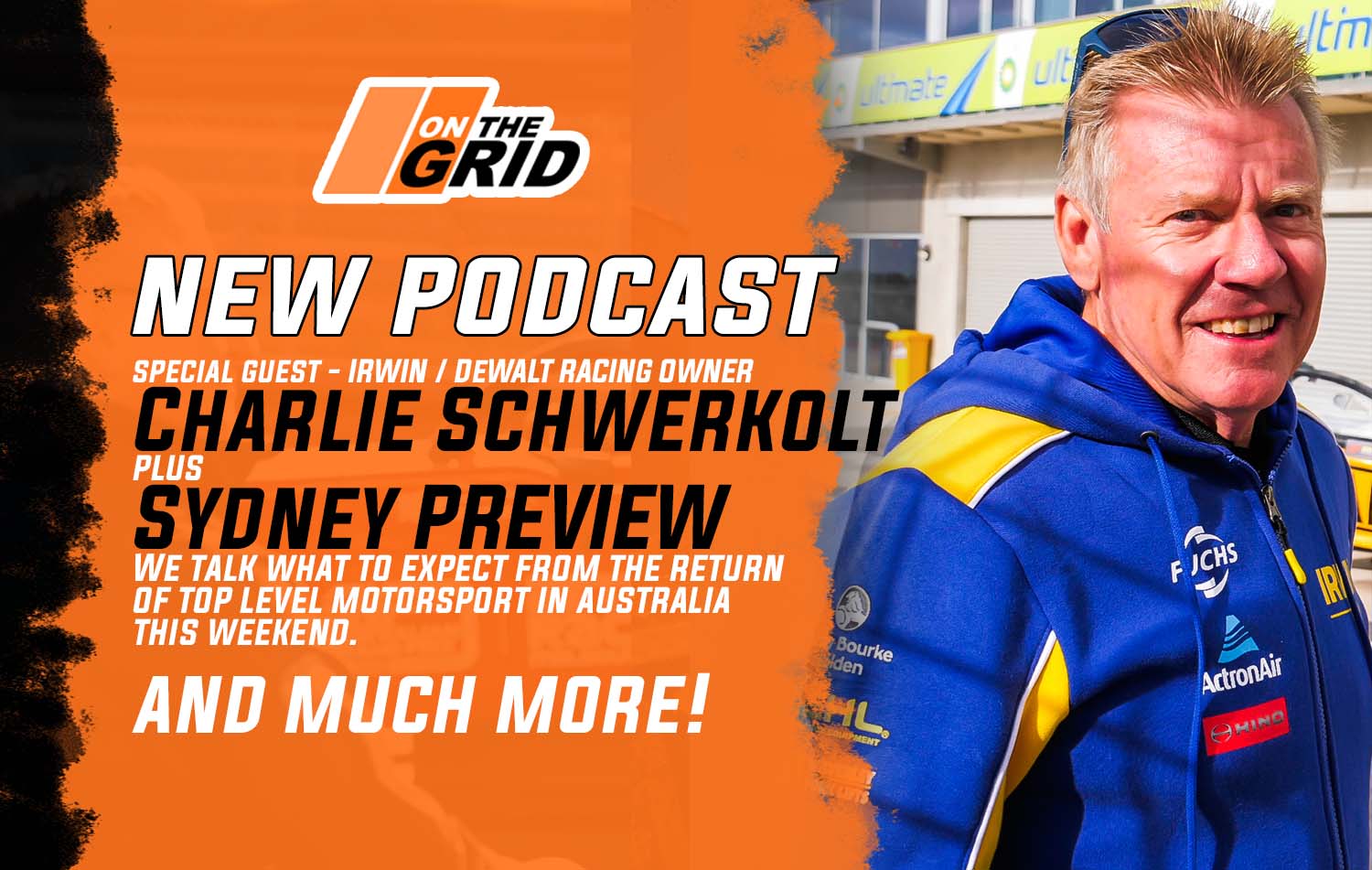 TEAM 18 owner Charlie Schwerkolt is our special guest this week as we talk to the IRWIN and DeWalt Racing boss about the enforced layoff from the sport and how his team has coped during the shutdown.
How to manage sponsors, how key good communication is and a lot more is covered in a wide-ranging chat.. including how he can't even get to watch his own team race this weekend, and how he plans to solve that issue.
We break down the big news of the week – the 'merger' of the Super2 and V8 Touring Car / Super3 series grids – and what it means for both championships.
Then, finally, we actually preview some real-world racing as the Supercars return this weekend in Sydney.
It's a bumper show, do tune in via the player below, any of your favourite podcast outlets or listen in live at 9pm UK time on Thursday night via the Radio Show Ltd. Network of channels at radiolemans.com.