When young drivers make it to the highest level of motorsport, the path to that achievement is usually little known. Like most sports, the back story provides the insights on how passionate, focused and talented the athlete has to be to make it to the very top of their chosen sporting pursuit.
WORDS: Dale Rodgers
IMAGES: Mark Walker, Tickford Racing, Mark Horsburgh / Supercars, Supplied
At 27 years of age, Jack Le Brocq has spent nearly three quarters of his life in and around motor racing.
Starting out in Go Karts at just seven years of age, Le Brocq has followed the textbook ladder progressing through the junior open wheel formulae, trying his luck briefly in Europe, returning and then building a career through Formula Ford, Australian GT and Super 2, that has then led him to the plum seat at Tickford Racing in the #55 Supercheap Auto Ford Mustang GT for the 2020 Supercars Championship.
But as simple as that sounds, it is a tough road that ultimately sorts out those who have the desire and ability to make it, and those who step aside.
From having some family fun Karting with his father Geoff, it soon became evident that Le Brocq had the talent to dive in a bit more deeply, ultimately winning the Victorian Midget Karter of the Year in 2005, aged thirteen.
"It all started back when I was seven years old. We got a kart early on and began racing. I grew up around motor sport. My dad raced Superkarts at the time, and was involved in the Gippsland Kart Club. My uncle and everyone else were into Karting and Dune Buggies so I suppose hanging around the Kart Club and watching over the fence, I sort of had it in my blood," Jack recalls.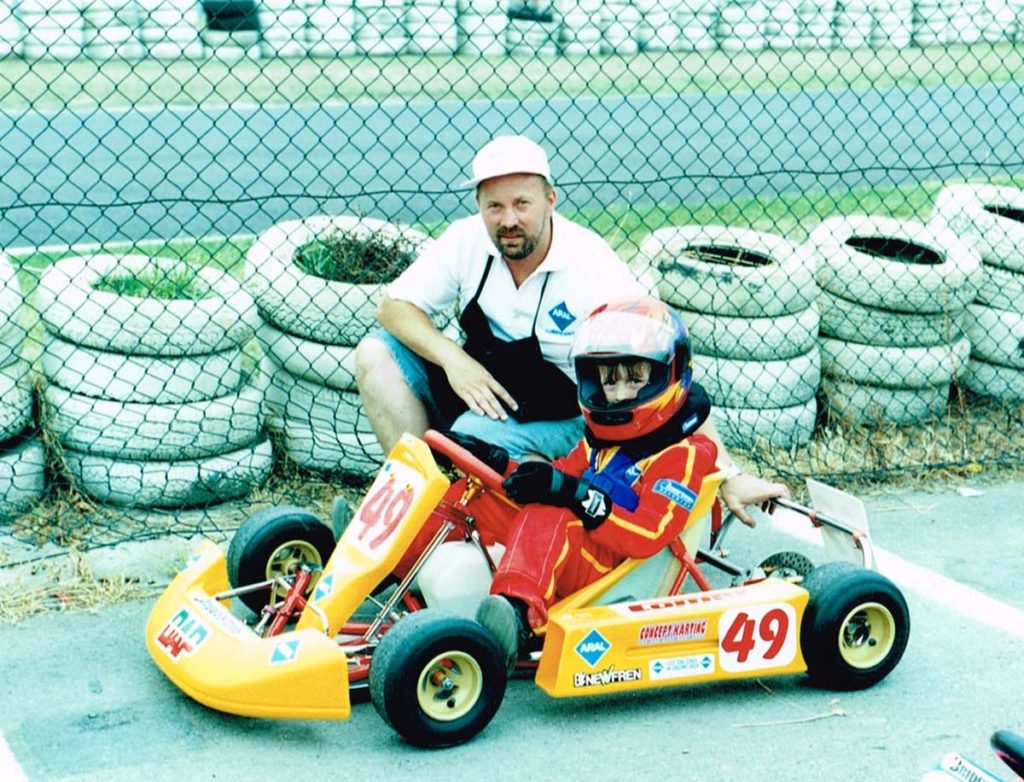 "So, I got my first Kart and over time began competing all around Victoria. We even did a couple of interstate trips, one down to Tasmania and one up to Queensland. This went on to about the age of fourteen but even then, we didn't see it as something I was going to make a career out of. It was great to just race on the weekends with Dad and get away with him."
Like a lot of other kids of similar age, success in Karting led to a desire to step up to circuit racing and at the age of only fourteen, a Formula Vee was purchased by Geoff. For the next two years, young Jack contested many Sprint Events as he was ineligible for a racing license. Two years later, in 2006, Jack began contesting the Victorian State Series in his Formula Vee and soon after, enjoyed his first race win.
"Even when I started racing the Formula Vee when I was sixteen it was still just a lot of fun with me and Dad. We were loving it," he said.
But there was a major turning point for Jack around this time which cemented his desire to get fully imeeresd in motor sport.
"It was at that time (2008) when I decided to leave School and started working for Bruin (Beasley) full time. I started at Minda Motorsport and built a good relationship with all the guys there. I loved motorsport and wanted to be involved full time in some shape or form but thought it was more likely to be on the mechanical or engineering side."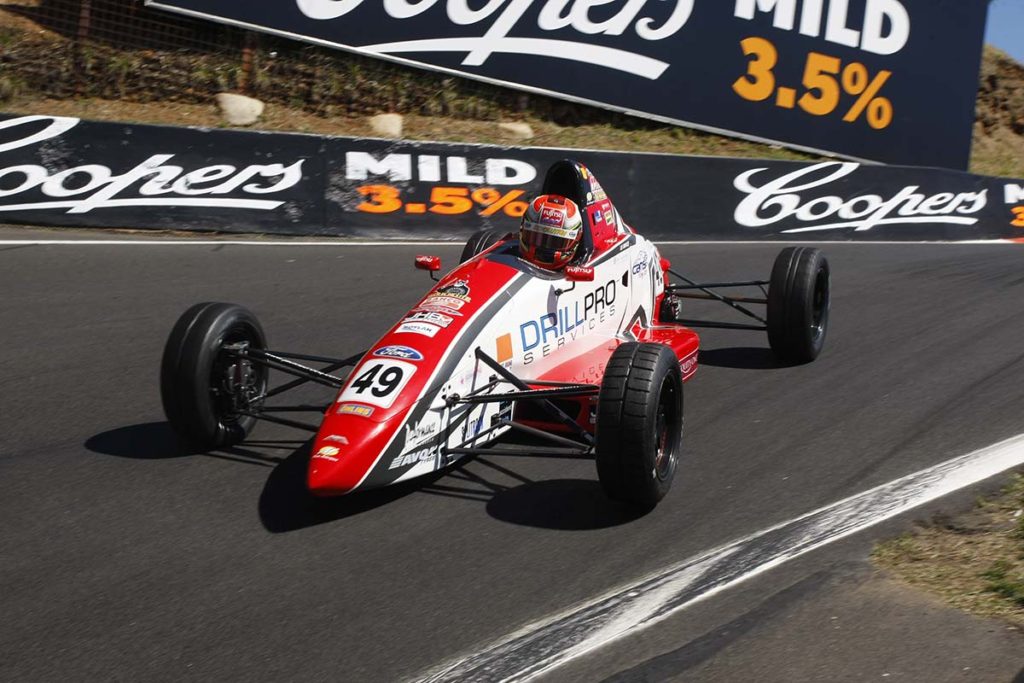 While working at Minda full time, Le Brocq was still contesting the Victorian State Series in his Formula Vee. Bruin Beasley has a good eye for talent and was clearly watching the on-track performance of his young employee.
"Bruin said he if I won a race in Formula Vee, he would give me a run and some test laps in the Formula Ford as a bit of a 'well done'. We did some laps at Phillip Island and went OK. After that Bruin sent of my data to the CAMS Rising Star program. It was a lifeline and I was very lucky to be given a CAMS Rising Star opportunity for 2010." Le Brocq said.
Le Brocq quickly took to the Formula Ford category and with Minda Motorsport jumped straight into the National Championship that year. Two fifth place finishes were his best results as he tackled the eight-round series racing in a star-studded field that included Chaz Mostert, Ash Walsh, Cam Waters and Nick Foster.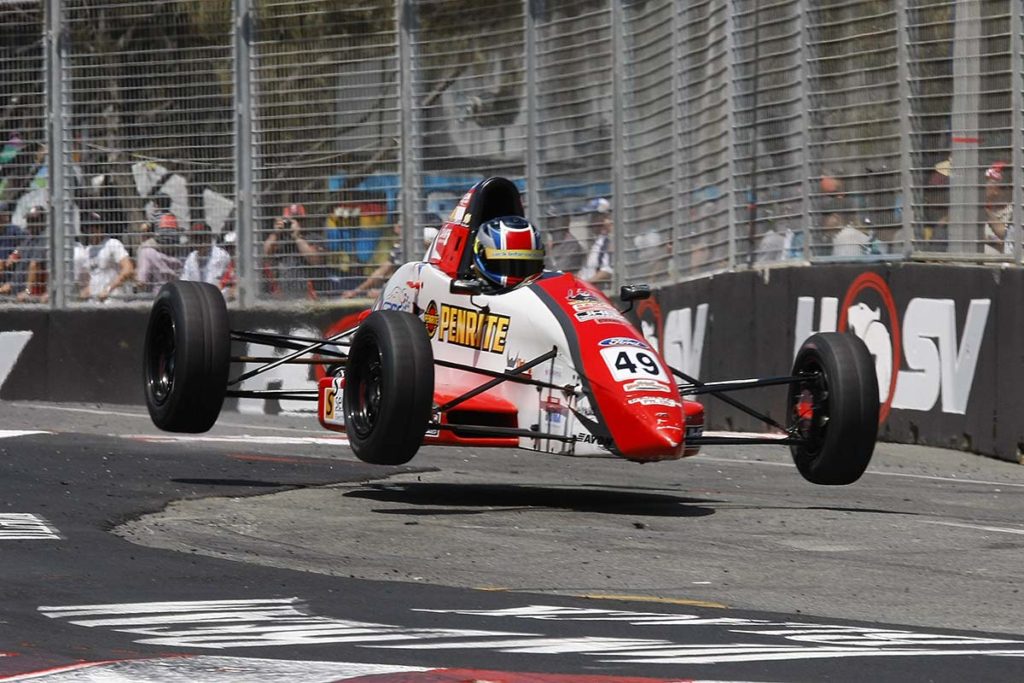 2011 was his breakout year finishing second overall to Cam Waters and netting four race wins. But like so many young open wheel drivers, Le Brocq set his sights on Europe and put together a program to contest the British Formula Ford Festival at Brands Hatch with the topflight Jamun Racing Team.
"Like a lot of young kids growing up, everyone wants to go overseas and do the Formula 1 thing and that is what I wanted to do. So, to try and get over there in 2012, we went and did the Festival at the end of 2011. It was a good chance to get my name out there and meet up with a lot of teams."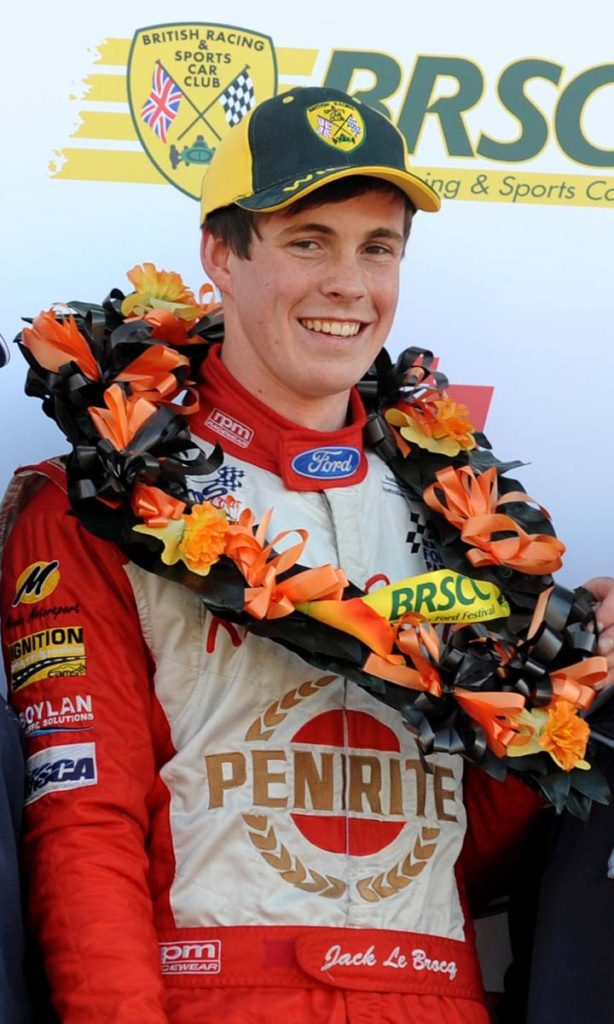 The experience was worthwhile, and Jack was picked for the FIA Institute Young Driver Excellence Academy held in Austria, one of only thirty 30 drivers worldwide for the 4-day camp. But raising budgets, as is so often the Achilles Heel for our young drivers heading to Europe, saw Le Brocq back in a Minda Motorsport Formula Ford for 2012, where he became National Champion, a huge 76 points in front of second place.
Le Brocq was on the radar of many teams and had proven once again the importance a Karting to Formula Ford pathway has in Australia. He also began a process of ensuring he had very good people in his corner, a move which would benefit his career many times in later years. A major supporter was the now CEO of Penrite Racing, Barry Ryan: he was instrumental in Le Brocq's next move with a season of GT Racing in the Erebus Mercedes Benz GT3.
"My relationship with Barry Ryan, who was my Formula Ford engineer in 2012, along with Betty and Daniel (Klimenko) at Erebus helped put a plan together and we got a chance to do a couple of F3 races and the GT races," Le Brocq said. "It really helped put our name back on the map a little bit more in 2013 and was a very cool progression through that stage."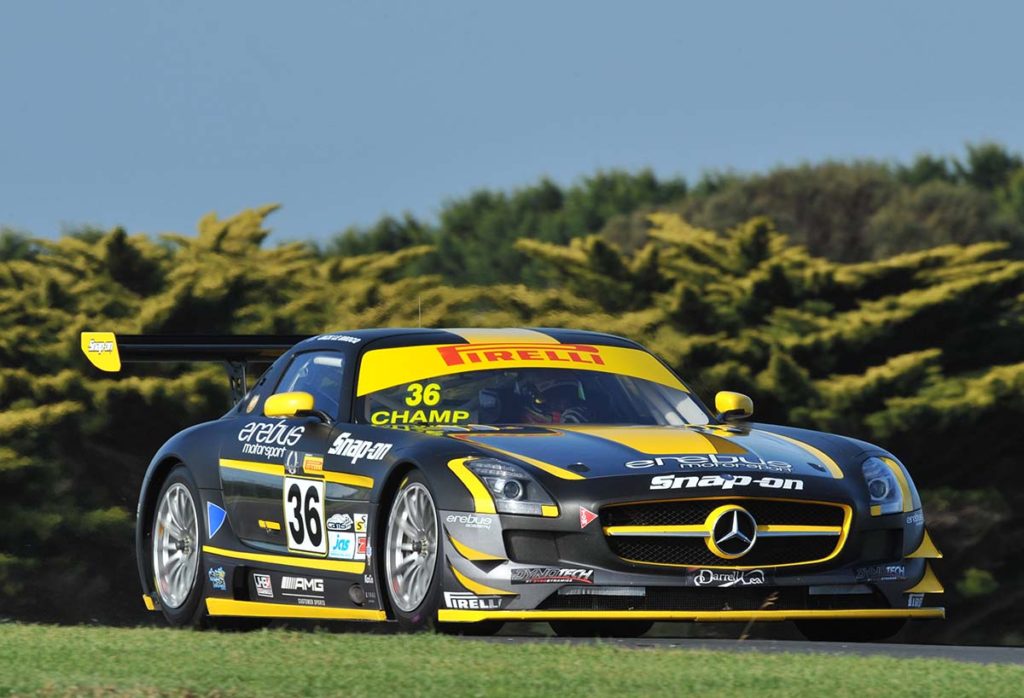 The Erebus relationship continued in 2014 and he ran in the 12 Hour with Greg Crick and Will Davison finishing on the podium in 3rd place. 2014 also saw his debut in the Dunlop Super2 Series driving for Image Racing, but still under the Erebus Academy program. Five Top 10 finishes demonstrated that Le Brocq was ready and competitive in the category, so it was a matter now of the budget to compete in the 2015 season.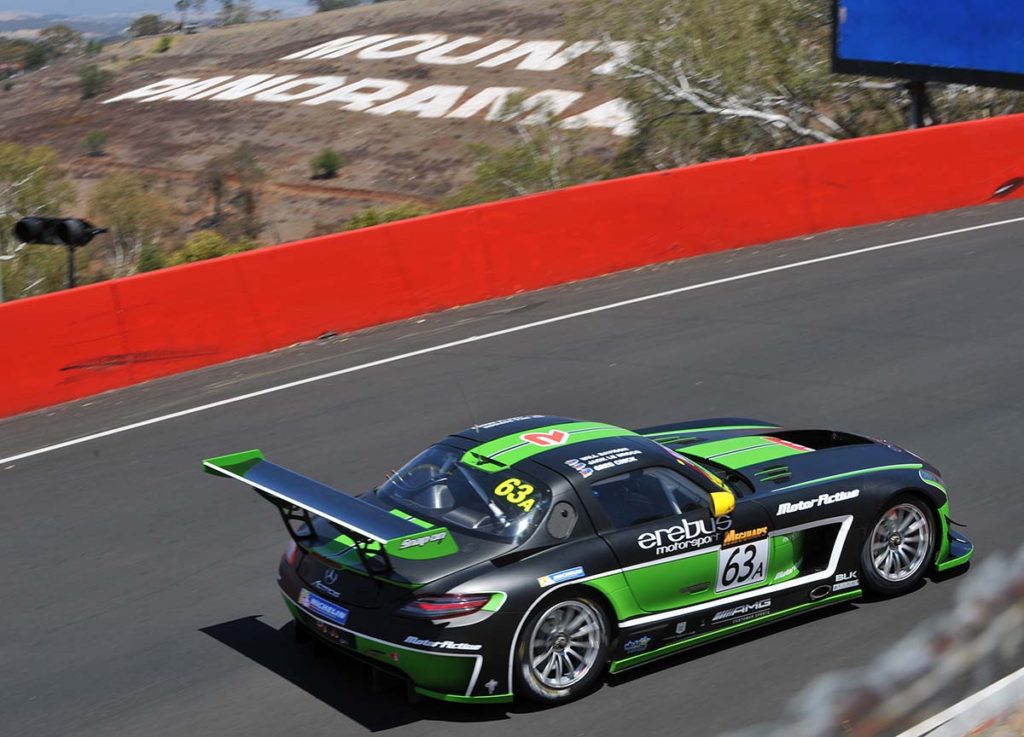 A seat in one of the Dunlop Series leading teams, Matt White Racing, saw Jack in an ex FPR FG Falcon and a very good season delivered him third place overall.
"Matty White does an awesome job as a stand-alone DVS team. He is a very smart man and has some good operators in the team putting the cars together and some very good engineering brains behind it," Jack recalls.
"I learnt a lot from Matt, and I think that he has been a successful racer himself really helped me develop in 2015. There was some very stiff competition that year so for sure finishing third did help accelerate my career. He is still a great mate."
The next big box to tick for Le Brocq was a start at Bathurst and that also came about in 2015 when once again his Erebus ties saw him chosen to partner Ash Walsh in the AMG E63. A three race Endurance program saw a solid, if unspectacular, run with Top 20 finishes at the Sandown 500 and Race 1 at the Gold Coast 600.
There was more change in 2016 as Le Brocq tackled another Dunlop Series campaign, but this time as part of the Prodrive Team who continued their Dunlop Series program alongside the Supercars Championship.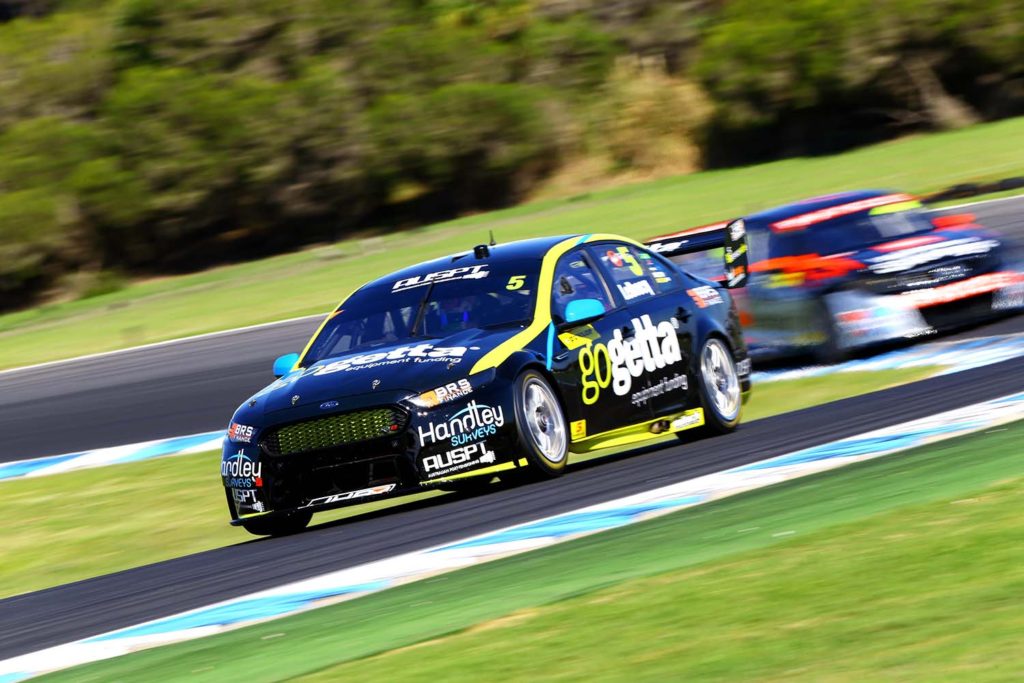 "With the Car of the Future car coming in to the Dunlop Series, we believed that a move to Prodrive was probably our best way forward. We felt that they had the best equipment with the updated chassis so we ended up there for 2016," he said.
Another strong season saw Le Brocq finish in second place, behind team mate Garry Jacobson.
His results, however, were outstanding with seven race wins to Jacobson's four, but it was his teammate's points accumulation in all the rounds which secured his victory. Being part of the Prodrive line up also meant a prime opportunity was afforded Le Brocq when he partnered Cam Waters in the Monster Energy Falcon in the 2016 Endurance Series. The three-race 2016 series delivered a standout performance at Bathurst where the pair netted a superb fourth place.
There were still more moves on the horizon for Le Brocq as 2017 rolled around and he was back at Matt White Racing – however this time driving the Nissan Altima Supercar after White forged a relationship with Kelly Racing, taking two of their Nissans into the Dunlop Series for the first time.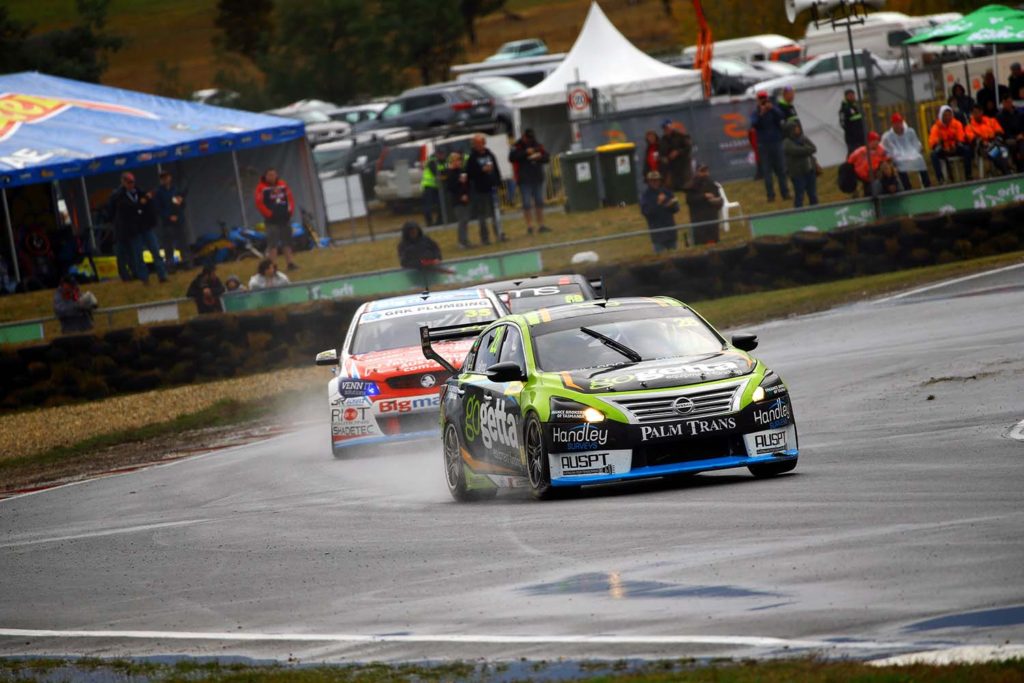 As the season unfolded, another record went in the books as Le Brocq became the first Supercar driver ever to win a race in the Nissan!
"We got the first win in the wet in Tasmania! We had a really good year back with Matt. The package was really strong and at the test day leading into Sandown, we found a really good gain with the car. It was something that Matt and his crew had been working on in the background, and it unlocked a lot of performance with the Nissan. It was a massive step forward and it was just a shame we didn't have some better results at the end of the year,"
Things were about to change again as 2018 began. After nine years of circuit competition on top of another seven of Karting and Club Sprints, Jack Le Brocq signed a deal with TEKNO to drive in the Supercars Championship as a full-time driver.
TEKNO were coming of very strong results with Will Davison winning Bathurst in 2016 and Shane Van Gisbergen having success with the team as well. But, the record books will show that results were few and far between in 2018 and '19 for the Victorian.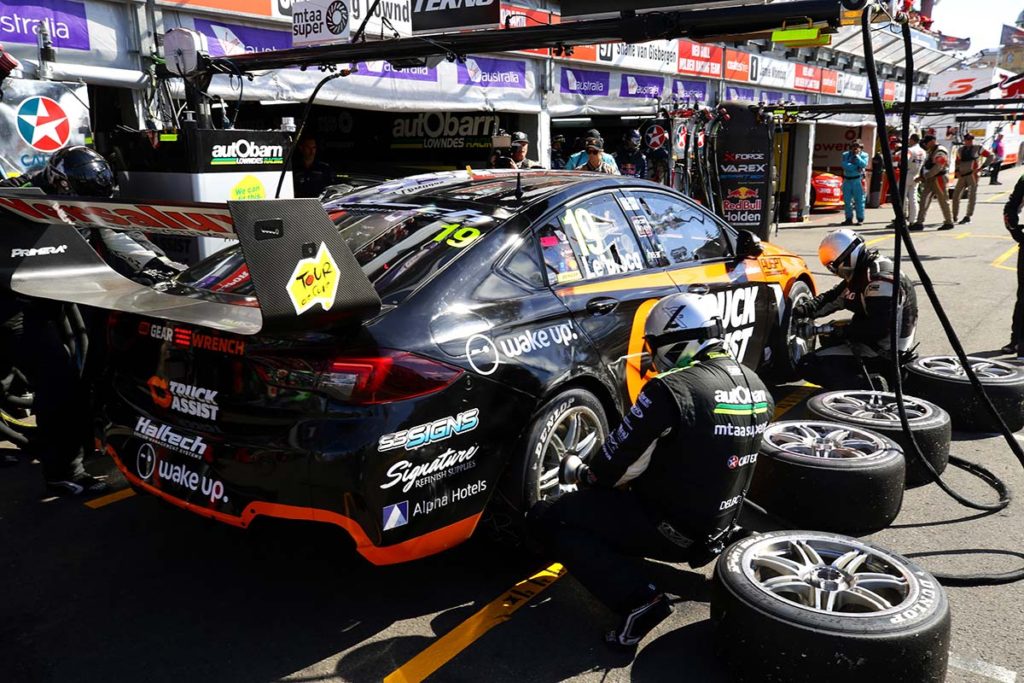 "We finally had the chance to get into the main game – something we had been aiming for since the Formula Ford days. It was a very cool moment not only for me but all the sponsors, my folks and people who had supported me on the journey," Le Brocq recalls. "But getting there is only half the step as you need to establish yourself and try and stay at that level in the sport for as long as possible."
"We started the year (2018) pretty well. We had five Top 10 finishes for the year and a Top 5 finish in Tassie. But results slowed down in the second half of the year. It was a pretty tough year and a half, but in hindsight, set us up very well for the position that has now evolved with Tickford."
There were cracks developing in the TEKNO relationship and early in the 2019 season, team owner Jonathan Webb, publically put Le Brocq on notice sighting no problems with the quality of the TEKNO ZB Commodore and suggesting it was the driver not delivering. For a young driver, this proved a massive learning curve.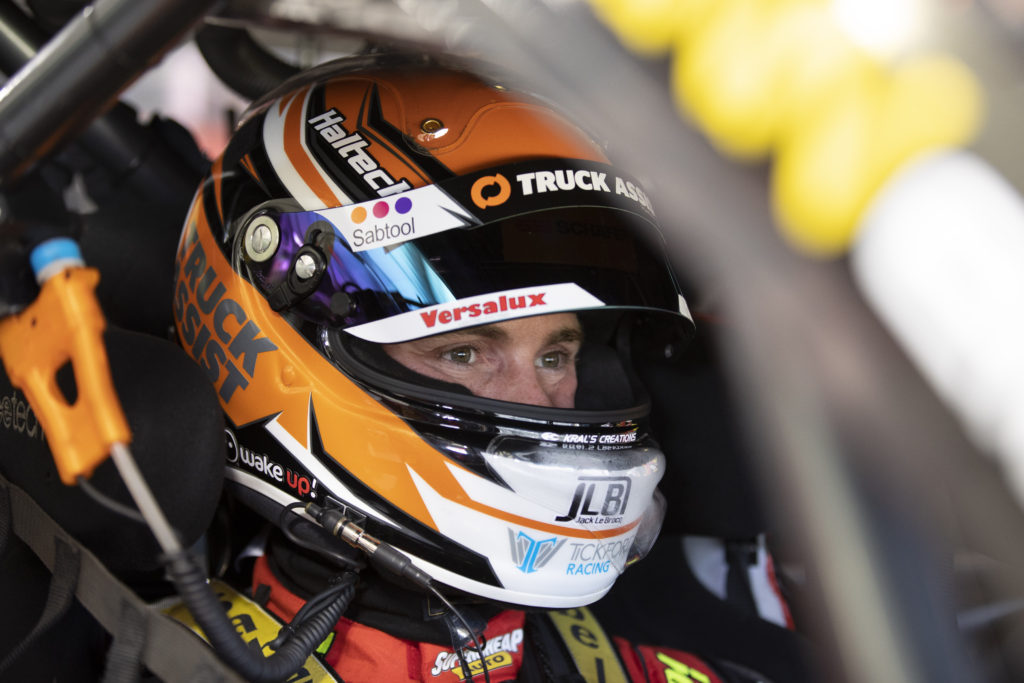 "It was tough. It was one of the toughest periods I have ever been through," Le Brocq said openly.
"At the time I thought I was handling the situation pretty well but I guess looking back now I can see it that it did get to me at certain times but I learnt so much and believe I am tougher and hungrier for the experience. Some good life lessons."
In 2020, Le Brocq now has the opportunity to prove that he is an established Supercars driver and deserves his spot on the grid.
"It's funny how things happen. We had been in the position to speak with Tickford on a number of previous occasions, but the stars have aligned this time, and we have been given the opportunity to have a crack. I am really thankful to the team at Tickford for believing in my ability especially after the year we had in 2019." Le Brocq said as he looks forward to a return to racing at Sydney Motorsport Park.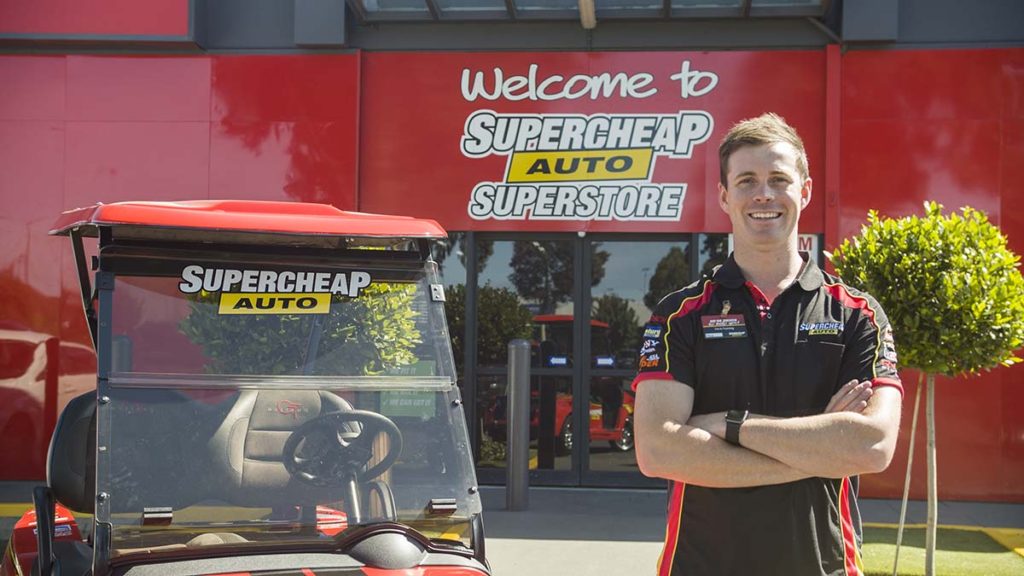 The opening round in Adelaide does seem a long time ago, but now the season is about to get rolling again, Le Brocq has some firm goals.
"We are learning but hopefully Top 10 at every round and race is the goal, and the next step obviously would be the Top 5," he said.
Like all drivers, the Supercars eSeries has been the focus up until a week or so ago. A first up round win at Phillip Island was an unexpected result for the novice iRacing driver. Le Brocq only had his first crack in the Sim a week prior, but then was involved in some of the fun and games and carnage that ensued over the 10 week series.
He is hoping that perhaps his race winning eSeries form carries over when the #55 Supercheap Auto Tickford Mustang takes to the track again….for real.