COMMENT: IS DIXON THE WORLD'S BEST?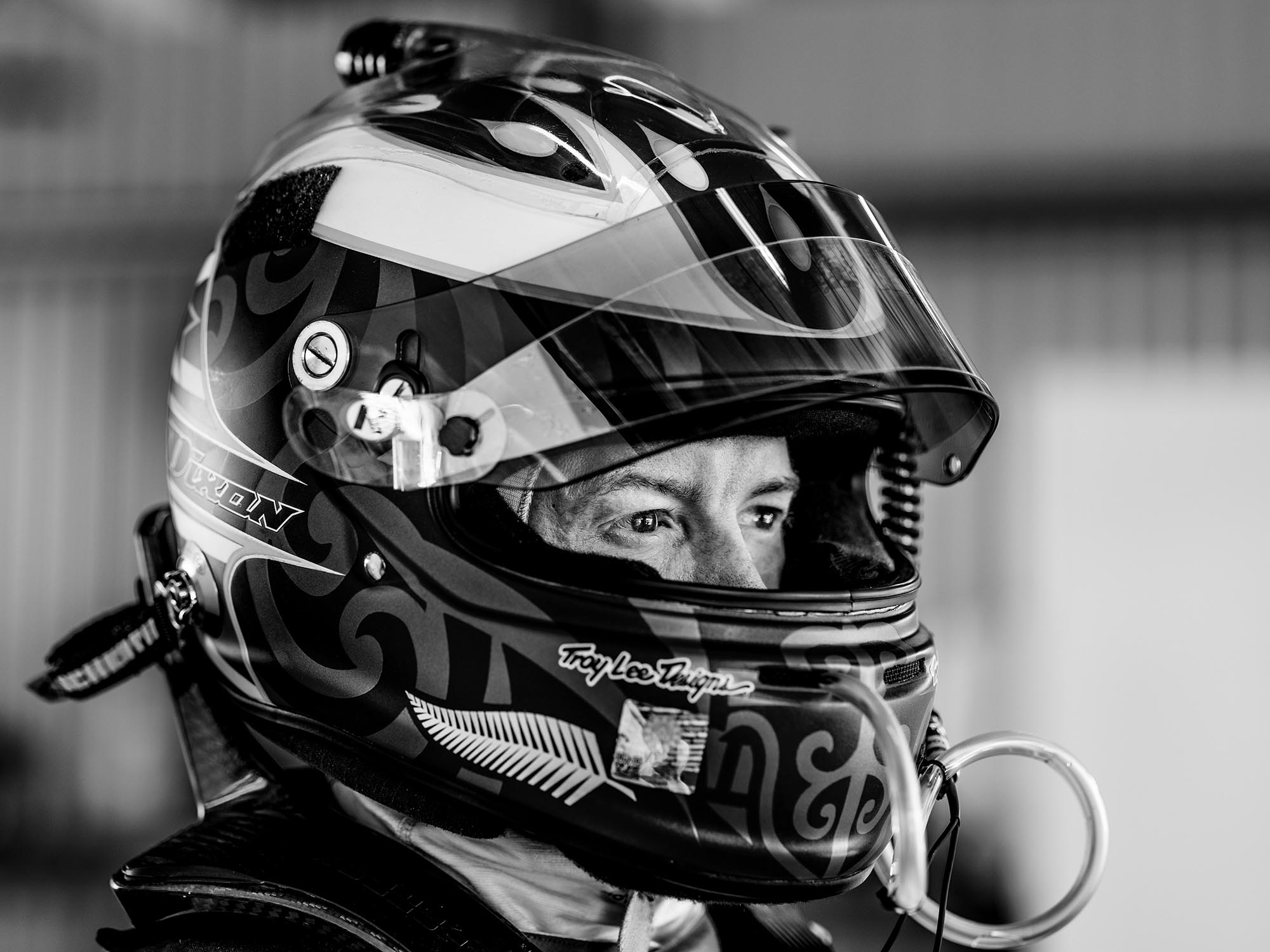 YES, Lewis Hamilton is on his way to Seven World Championships in Formula One – but is he the best currently operating? Across the pond, where more drivers have a chance of winning week in, week out, one Kiwi driver has dominated American Open Wheel racing more comprehensively and for much longer than the Mercedes-AMG driver has F1..
WORDS: Richard Craill IMAGES: Andrew Hall / Supplied
IF SCOTT DIXON played for the All Blacks he would be a national hero.
If his success behind the wheel was achieved in Formula One then he would be hailed with Schumacher, Prost and Senna as one of the greatest of all time.
If he'd chosen an Aussie career in Touring Cars he would probably now be etched alongside Brock, Johnson and Moffat in Bathurst's hall of fame.
But while his chosen vocation, driving an Indy Car better than almost anyone else in history, may not offer him the profile and prestige an alternative motorsport vocation may have delivered, there's little argument that the quietly spoken Kiwi is one of the very best ever.
He may not have won this morning's Indianapolis 500, losing out in a late-race dogfight to Takuma Sato before a Yellow flag five laps from home ended any hope of a retaliation.
Yet his measured second place finish ensures he stands perfectly poised to claim a sixth IndyCar title thanks to a comfortable 84-point lead over Josef Newgarden with what looks like five races to run.  
It seemed appropriate that after leading more than half of the World's biggest race earlier this morning, we should put some of his remarkable achievements into context, if only for the few racing fans who are yet to grab the scope of what he has achieved in arguably the most competitive open-wheel series in the world.
TRT Spoke with Scott Dixon at this year's Bathurst 12 Hour on IndyCar, Bathurst and much more – you can read that feature here.
Dixon's 49 race victories have come over a now 20-year career in the top flight of US-based open wheel racing, first in CART/ChampCar and now IndyCar.
He sits third on the all-time US open-wheel winners list, having stormed past Michael Andretti three years ago to now sit within sight of Mario, who has 52 wins.
It is almost a certainty that Dixon will eclipse that legend before his career is out, possibly before the 2020 season is out if he can replicate his hattrick of wins he scored to open his account this year.
And though he's now a 40 year-old father of three, Dixon shows no signals of abating his charge meaning the 67 victories achieved by the great Anthony Joseph Foyt Jr. back in the USAC days could be within sight one day.  
At 20 years and 9 months, his first win at Nazareth in 2001 made him at the time the youngest ever of a CART / IndyCar race and came in a style he would make familiar over the subsequent 48 victories; by saving fuel and making his tank last longer than anyone at the time thought possible.
His first win came for PacWest Racing, which shuttered early in the following season.
Fortunately, waiting in the wings and willing to take a punt on young talent was Chip Ganassi and from that moment one of the most effective driver-owner relationships the sport has seen was created.
His first win for the team came a year later at Homestead; the same year he won his first IndyCar title.
He went winless the following season though that's not something that has happened since: Remarkably, Dixon has won at least once every year since 2004 – that's 16 consecutive seasons winning races.
Only two of his 20 seasons at the top-end of town have gone winless.
Where his first title came at the height of the IRL-CART split at a time when both series lacked overall depth, his second came in 2008, the year the two series were merged into the entity today known as the IndyCar series.
His relentless run at remaining a perennial championship contender since then is scarcely believable, especially given the depth of competition IndyCar racing has developed since the merger.
Since winning his second title in 2008, Dixon won again in 2013, 2015 and 2018.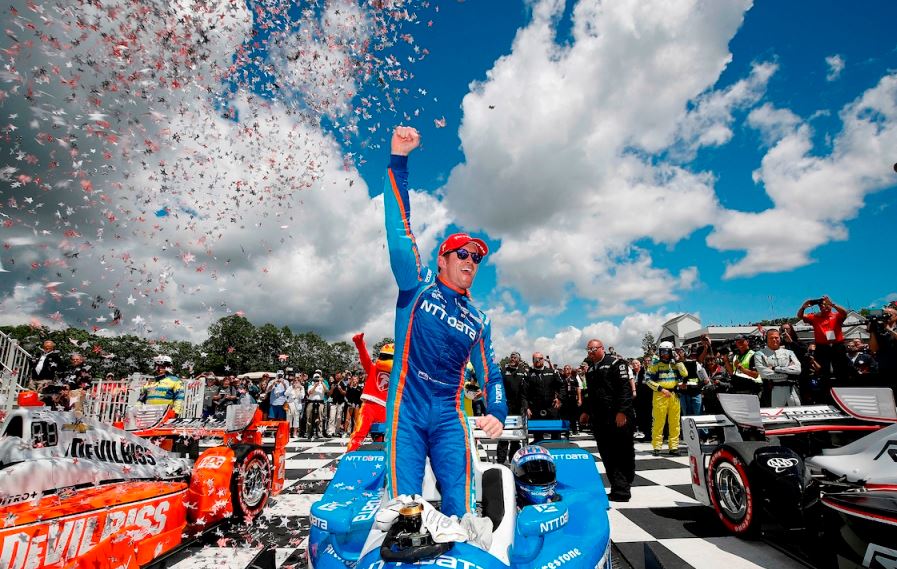 In fact, in the 13 seasons since 2007, Dixon has won the championship four times and finished in the top three a further seven occasions.
His worst year in that stretch was 2016 when he finished 'only' 6th – though a closer look at the points table shows he was less than 30 points from yet another top three championship finish.
What's more, his podium strike rate is basically one in every three races: He's finished in the top three in 119 of his 327 IndyCar races.
Since the merging of the various record books representing the 100-plus year history of what we now know as Indy Car racing, Dixon stands with just one other with five or more championships.
Only A.J. Foyt's seven titles stand above the Kiwi, and it seems increasingly likely Dixon will come to within one championship of Super Tex this year. At current form you'd just never bet against a seventh, either.
His single Indianapolis 500 victory came in 2008, though he has three pole positions at the Brickyard and has now finished a narrow second on three occasions across his 18 starts at the Speedway.
After this morning's performance it would be another relatively safe bet that a second chance to raise the famous Borg Warner trophy sits in his future.
And before you think that Dixon is pigeonholed as just 'an IndyCar' guy, like all greats he can multi-task, too: he's also won the Daytona 24 Hour Sports Car epic outright and in class on three occasions. He's also stood on the LeMans podium.
As noted, however, numbers only go some of the way to unfolding the career Scott Dixon has forged.
There's the unflinching loyalty to Chip Ganassi and his team, which began in 2002 and looks unlikely to end any time soon.
Then there's the intangible skill he has in extracting more fuel from a tank than seemingly any other driver. In the same equipment and the same circumstances as everyone else, he magics his way to better economy which is so often the key to winning those kinds of races.
If people could tap Dixon's ability to 'make' fuel in an IndyCar then the word's issues with burning through the oil reserves would disappear.
All of this has occurred while flying under the radar, at least as much a guy who has dominated the sport for the better part of two decades can.
Outside the Indy 500, IndyCar's lack of broad visibility has probably worked against Scott Dixon – at least in terms of what should be the status of a global motorsport superstar.. not that he cares.
As always, the stats only tell a portion of the story but his record in one of the most competitive era's in the long, eventful, challenging and incredible open-wheel history in the United States will ensure that in years to come people will look back and go 'how an earth did he achieve all that?'.
Much in the same way his rivals do now, after they get beaten time and time again by a driver who must surely now be New Zealand's most successful sporting export ever.
At 40, Dixon is as fast as ever and more canny and clearly more race-wise than he has ever been. He continues to win as others of his vintage see their careers tail off yet also as the competition becomes ever tougher.
His is a remarkable story that one day will be shouted from the rooftops as one of the greatest ever. Of that, I am sure.