COMMENT: THE FIVE YEAR MISSION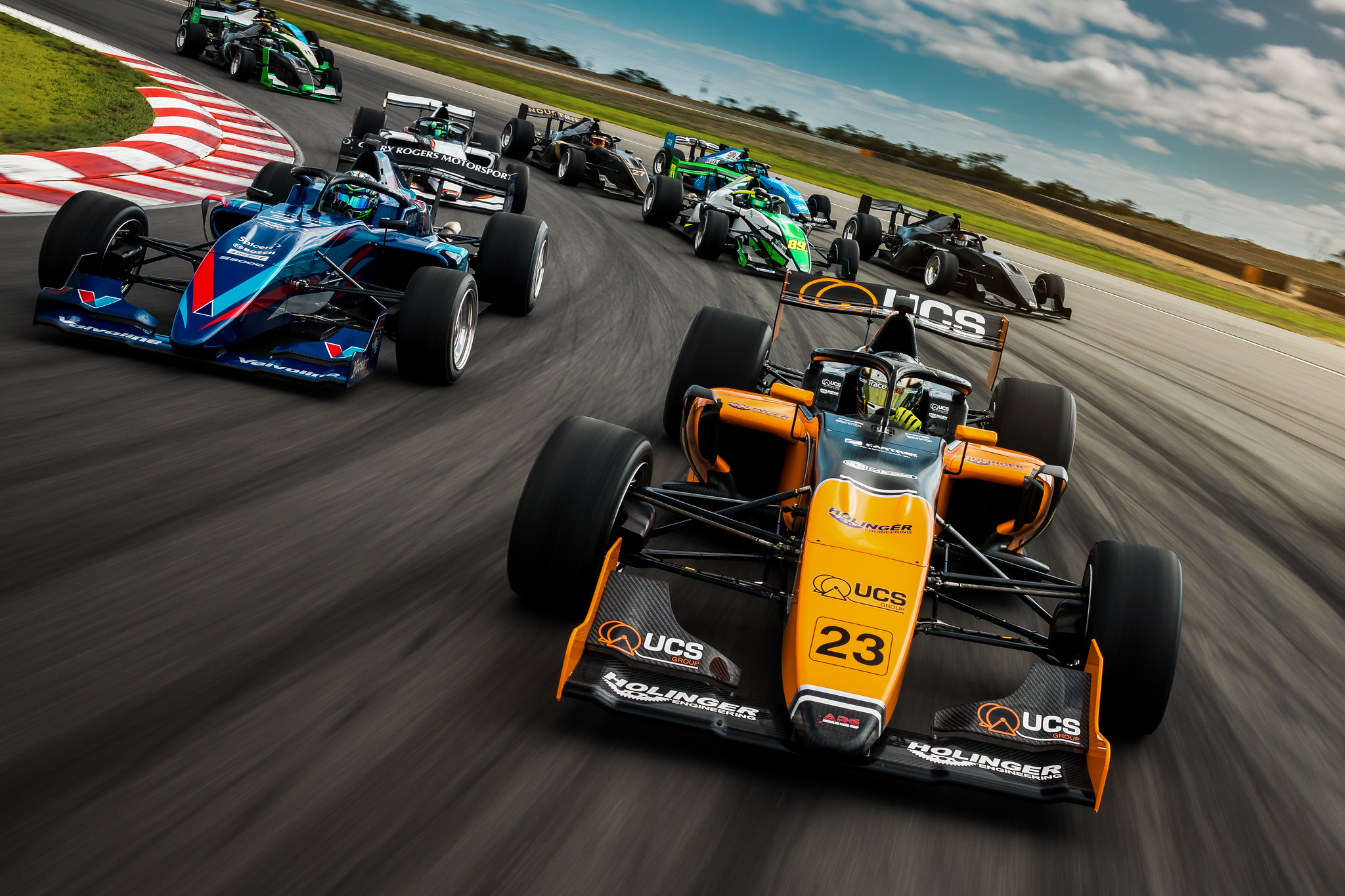 BY THE time Australia's S5000 open wheel category completes its first season earlyish next year, it will have been just over five years since the concept of a big, V8-powered wings and slicks Formula was launched to these shores.
WORDS: Richard Craill IMAGES: S5000 / Daniel Kalisz
S5000 organisers, the Australian Racing Group, last week unveiled a short four-round schedule for the big-banger open wheel category to run between late January and early May next year, COVID restrictions willing, of course.
By the time the final round is finished and assuming every round and race is completed, S5000 will have completed just six events and eighteen races in that tumultuous five-year period since the concept was mooted.
Along the way there have been several crises, rival series' bids, a merger and finally a launch season that saw two successful events staged and a grand 2020 schedule launched – right before things put a stop to just about everything for the time being for reasons we all know so well.
Certainly one day, hopefully a long way into the future, we'll be able to look back at the remarkable genesis of a category that hopefully has a long and bright future in this part of the world – one that could just possibly bring a spark to a new generation of open wheel fans.
Notable about S5000's new calendar wasn't so much the announcement that it would only be comprised of four rounds, but the fact that season 2.0 will actually start in the same year.
---
2021 S5000 Australian Drivers' Championship calendar
1. Symmons Plains Raceway, January 24-26
2. Phillip Island, February TBA
3. Venue TBA, March TBA
4. Sydney Motorsport Park, April 30-May 2
---
Set to commence at Sandown next September, the second S5000 calendar will see the category run over the summer months through to what will likely be a March 2022 conclusion.
Running over the summer months has long been an ambition of S5000 organisers, who created the category with memories of the iconic Tasman Series of the 1960s and 70s in the back of their mind.
While there is less sense in a category like Supercars or TCR running over Summer, S5000 is taking a slightly different approach and as such I think can make a go of being the first mainstream Aussie category to commit to a summer schedule.
There are several reasons for this, the least of which is the potential international appeal of the category.
Even in its brief foray the class has attracted international talent and interest and positioning the category to run in the European and American winters is a smart proposition. Much in the way the Toyota Racing Series has attracted the best from Europe, there's a chance S5000 can do the same – whether they are young guns looking to prove themselves or bigger names looking to keep sharp in the offseason.
Of course, this leads nicely to the concept of reviving the Tasman Series.
Now, this is something a way off into the future but at the same time, is it so impossible to imagine that it couldn't be a thing, once the category gains strength and recognition?
There is something enormously tasty about a Tasman 'series within a series', run within the broader S5000 Championship, that brings the best of the best from Europe and America Down Under to run on key circuits both in Australia and New Zealand when there's no racing elsewhere.
Formula One drivers may be a stretch, but IndyCar types will certainly be a good chance – as would the young guns in Formula 2, Super Formula in Japan and the various Formula 3s around the world.
And while the TRS certainly captures the imagination of young drivers, there's a chance a revived Tasman Series held each summer could do more than just promote the drivers – well promoted and managed it could be a boon for the sport, bringing back crowds, drawing TV ratings and more.
Certainly, I'd be at the front of the line to buy a ticket over the ditch to watch that occur on some of New Zealand's fabulous circuits.
That's the future though – at least, hopefully. In the short term, assuming the plague doesn't get in the way again, at least it seems 2021 will finally allow this incredible category to finally deliver on five years' worth of promise, potential and power.
This column was first published last week on TalkMotorsport.co.nz, New Zealand's leading website for motorsport news, opinion, commentary and more. Check them out here.