SPEEDWAY IN THE SUMMER OF COVID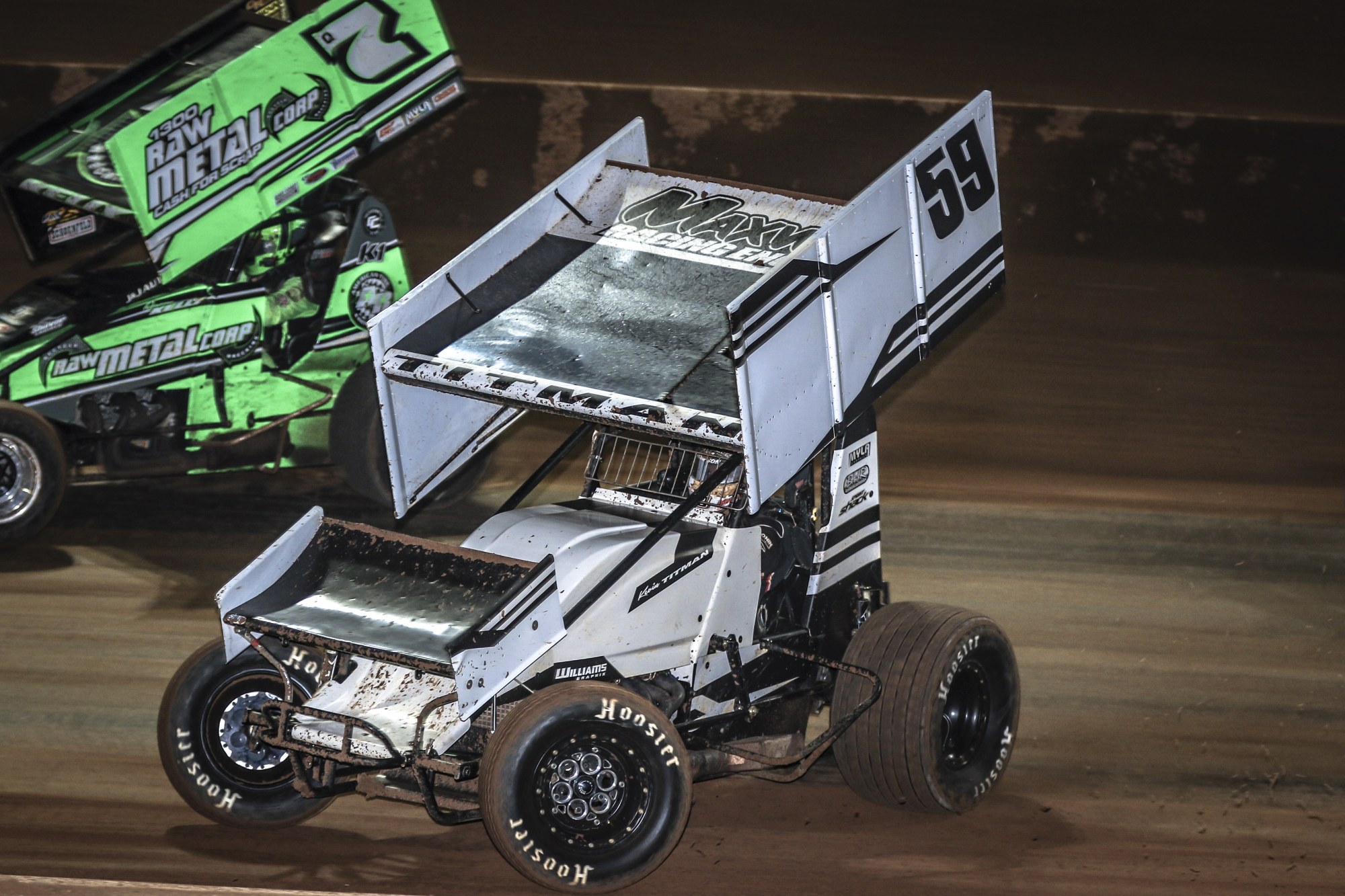 HERE at The Race Torque we have documented the devastating effect the COVID-19 pandemic has had on the motorsport world, but where does it leave our non-cricket summer passion, speedway, and in particular, Sprintcars?
WORDS: Mark Walker IMAGES: Matthew Paul/Truck Assist
While the professional Supercars circus proved to be nimble enough to skip around the country ahead of border closures, the other national circuit racing classes battled to string together a meaningful program in 2020.
Super2 faced the starter at three events, Super3 at a pair, while the Porsche Carrera Cup managed a round at the final Adelaide 500, and the lone race contested at the AGP.
Touring Car Masters and Stadium Super Trucks had lone outings in Adelaide, then that was pretty much it; local classes filled various slots on Supercars undercard, including a primarily NSW-based ensemble of Toyota 86s at Bathurst.
Sidelined were the ARG classes and the Shannons Motorsport Australia Championships, along with events such as the Bathurst 6 Hour at the Bathurst International.
Hard state border closures, quarantine periods and ever-shifting goalposts made the planning of events near impossible.
However, the current state of play is looking somewhat more positive, with state borders starting to open up.
So, where does this leave the summer of speedway?
The first major casualty sadly was the headline World Series Sprintcar program, which pulled the pin in mid-September.
Faced with the uncertainty of state borders opening for the travelling roadshow, as well as the difficulty of securing top American-based talent, including James McFadden, Kerry Madsen and Brooke Tatnell, the decision to cancel was made early.
It was a particularly tough pill to swallow for Whyalla and Geraldton, which were added to the schedule for the first time this season.
The next major domino to fall was the Grand Annual Sprintcar Classic in Warrnambool, then the Australian Sprintcar Championship, which was scheduled for the Perth Motoplex in February, with both events essentially postponed a year until 2022.
To date, this season has yet to see top tier competition in Victoria, which is still in the process of thawing out after its extensive lockdown, and New South Wales.
Valvoline Raceway in Sydney, the famed clay oval out Parramatta way, is set to close at the end of the summer when the government-owned property is converted into a maintenance facility for the new Sydney Metro West public transport project.
Currently, the venue's farewell season is in a holding pattern, with current COVID-19 restrictions making events unviable.
With Queensland competitors essentially barred from entering the greater Sydney area until December, the Raceway is also currently faced with a crowd limit of only 500 patrons.
Even if these restrictions were eased immediately, there would be a level of lead time required to gear up for events, which would no doubt prove to be hugely popular.
A replacement track, identical in dimensions to the existing venue, is scheduled to open adjacent to the Sydney Dragway ahead of the 2021/22 season, complete with a 7,000 seat grandstand and infield speedway bike track.
If you have made it this far down the list, it may appear to be entirely doom and gloom for the speedway set – but there remains a whole lot of positivity in the industry, especially in the various state scenes around the country.
Like circuit racing, the different local competitions have remained resolute throughout the pandemic, with discretionary spending by competitors remaining strong, with solid early turnouts in Perth, South Australia and Queensland, with the Motorplex, Murray Bridge and Archerfield all receiving bumper nominations.
For instance, this coming Saturday night, Brisbane Speedway has 38 Sprintcars registered for the third round of their track series.
However, the prospects of some of the American imports, like Donny Schatz, making an appearance currently look slim.
Faced with the prospect of jumping through the many hoops put in place by the Department of Home Affairs regarding international travel restrictions, then 14 days of hotel quarantine, it's a tough ask for international guests to trek down under for their winter holiday.
While international and state borders are set to be an ongoing challenge, it is however presenting opportunities.
For Queensland based Sprintcar stalwart Kevin Titman and his family business, John Titman Racing, the end of 2020 is proving to be a busy time.
"It's kind of going gangbusters… my brother-in -law works at Queensland Speedway Spares, and they just can't get enough stock, everyone is selling out of things, we sell motorcycle parts at work, and I guess people have just changed their habits this year," said Titman.
"I don't think that there has been a negative impact on racing, I think the only negative we have at the moment is governments not allowing us to go racing."
An interesting development for the New Year period in Queensland is the Sprint State's Series, which is currently set for four venues, namely Toowoomba, Archerfield, Maryborough and Lismore, with seven events slated between January 2nd and 16th, with the dates, in essence, replacing the World Series swing through the region.
It is expected that similar programs will be announced for Western Australia, as well as South Australia/Victoria in due course.
For Titman, the prospects of a busy holiday period once again is a positive, albeit in a different format to previous years.
"For us, the Series will be all good because it would be all local based racing… personally at Christmas time, I always enjoy going to Warrnambool, it's a week away, and it's not just about the racing," said Titman.
"From the sport's point of view, there is a likelihood that a lot of the top boys will be coming up here, once that border with Sydney is relaxed, there would be 10 or 12 cars that could come up over Christmas and New Year.
"So we're looking at 40 or 50 cars on some nights if that happens.
"They have announced we can have 100 per cent of crowds back here at venues in Queensland, so they can have big shows once again.
"For me, it's pretty positive, we're up the pointy end… and you always want to race against the best guys in good fields, it challenges yourself."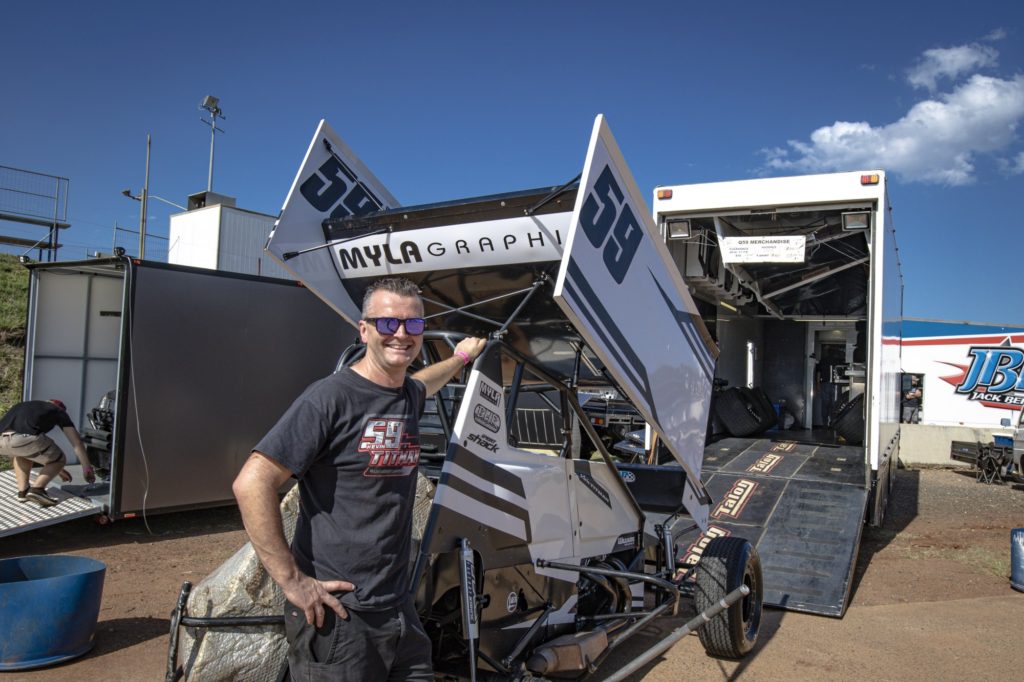 Kevin Titman