PODCAST: Leigh Diffey on the Indy 500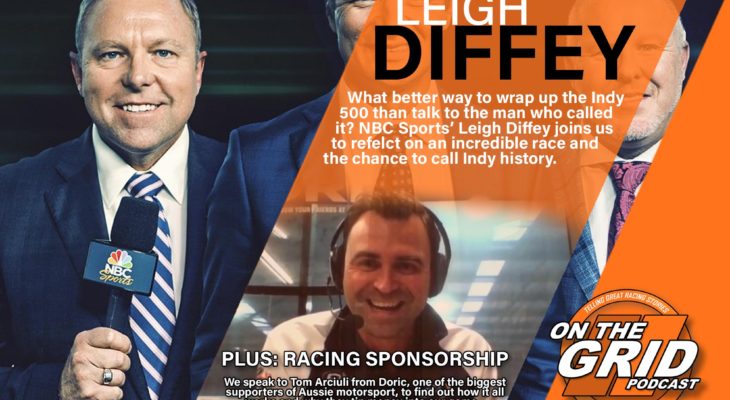 THERE'S no one better to help debrief the incredible Indy 500 than the man who did such an incredible job calling it – NBC Sports' Leigh Diffey.
The boy from Brisbane is acknowledged as the voice of IndyCar racing these days and his call of Helio Castroneves winning his fourth 500 was memorable for all the right reasons.
Leigh reflects on the privilege of being part of history, the significance of having fans back at the Speedway, the call and his upcoming adventure to call track and field for NBC at the Tokyo Olympics.
Then we speak to Tom Arciuli from Doric, one of the longest serving supporters and sponsors of Aussie motorsport, and find out what makes motorsport sponsorship work, how it operates and why they pick the drivers to support that they do.
Massive thanks to Leigh and Tom for being so generous with their time!
Episode 18 of 2021 is alive and well.. listen to it now, later, on demand, on your drive to work or if you're in Victoria whenever you'd like because hey, you've got the time.. The show is live now via the player below, Spotify, Apple, Google or via the Radio Show ltd. Network of channels at 9pm Thursday night UK time, on RS1.