PODCAST: We name our racing heroes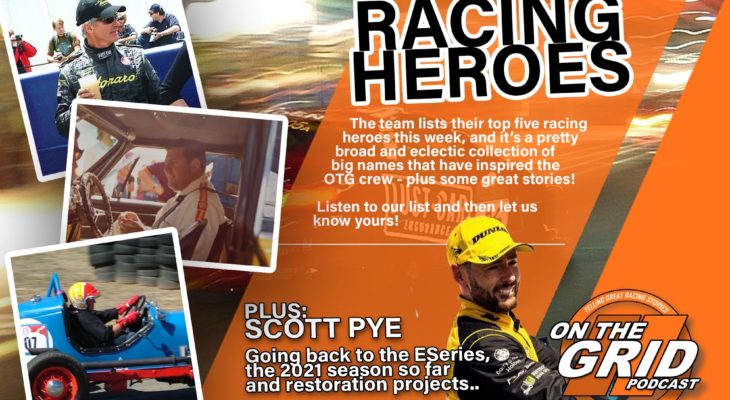 THIS week another On the Grid Top Five returns as the team lists their five favourite motor racing heroes – the five biggest names that have influenced their racing careers.
From Brock to Beechey and more, it's an eclectic mix of racing heroes and some fun stories to accompany them, many of them personal reasons as to why these particular drivers achieved hero status.
We're also joined by Team 18 / DeWalt Racing driver Scott Pye, who talks the upcoming Supercars ESeries, his real-world season so far and restorations of classic Ford trucks.
Somehow we're still firing this thing out every week! Episode 30 – listen to it now, later, on demand, on your drive to work or whenever you get your podcast fix! The show is live now via the player below, Spotify, Apple, Google or via the Radio Show ltd. Network of channels at 9pm Thursday night UK time, on RS1.