COMMENT: The Sydney irony that'll save the Supercars Season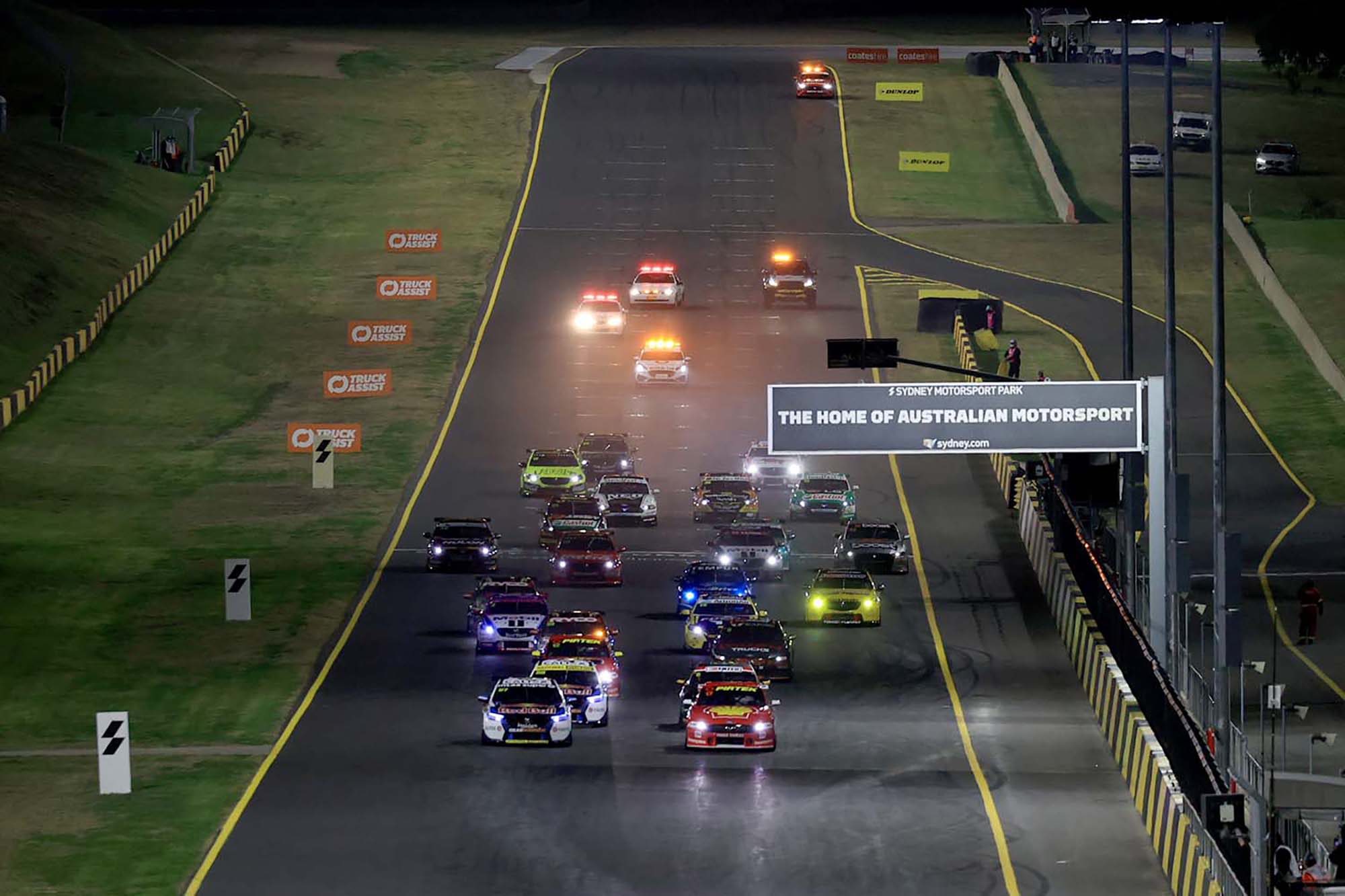 MOTORSPORT is filled with irony time and time again, so it's not a massive surprise that the state that basically forced the entire sport to spend the second half of 2021 adding, postponing and then cancelling event after event is likely to be the one to save it.
After a proposal to the Queensland Government to hub the Victorian teams, NRL-style, appeared to fall flat and some other states are so Covid conscious that they don't even let visiting footy teams out to train or let their own residents come home, Sydney became the only option with which to complete another fractured, frustrating racing year.
Like it or not, it's the only state that people from every other state can visit right now and ultimately that's the bottom line for getting the championship done.
Getting home might be another issue, but it's one that will have to be dealt with down the road.
In the meantime, it's time to go racing.
WHY ARE THEY DOING THIS AGAIN?
SUPERCARS has battled so hard to get these races away for one primary reason.
Yes, it's extremely important for the teams and yes it's important for the fans and yes it's extremely important for the sponsors but ultimately it is the TV rights money paid by Channel 7 and Fox Sports that underpins the show.
It has been well reported that Supercars' needs to hit their contracted minimum 12 events this year to get their full earn from the broadcasters.
How much is that worth? Well, the most commonly reported figure for the current broadcast deal is about $200 million for five years, so, $40 million a year.
Pro rata that out per event – which is not how it works, but it gives you an idea anyway – and you quickly see that there's something like $8 million worth of income sitting on these four races happening. A chunk of it goes to the teams, too.
Very important then.
TIME TO SHINE, SMP
OF COURSE, Sydney's biggest selling point is the fact it's got lights and it's great that they will finally be able to be used to their full potential.
Detail is light on the ground (heh) at this point about which events will run the lights, but it's fair to say that they won't just be used on the November 19-21 event (the one planned for the SuperNight event from the outset).
With both footy codes finished in the next fortnight and the cricket season not firing into life in full until December, the opportunity to put Supercars in prime-time on both Channel 7 and Fox Sports on more than one occasion is too good to pass up.
To put it rather crassly, it should rate it's arse off.
What's more, having four straight weeks of racing leading into the bumper grand final on the Mountain replicates the Footy Codes building and building through the finals to their own respective big dance.
Bathurst will be enormous for the broadcasters this year and it'll never have a better lead-in.
MIX AND MATCH-A-LOT
ONE of the best things about Supercars' Sydney Motorsport Park residence last year was that the championship really innovated with race formats, tyre regulations and more in a bid to spice up the show.
What resulted was outstanding racing that provided multiple winners and lots of drama as the sport burst back into life from the first Covid shutdown.
This year should be no different and, we hope, could see Supercars go even harder mixing things up.
The tyre regs that mean the teams end up with one less set of tyres than they really need should of course continue – especially at a circuit with high degradation like Sydney Motorsport Park.
But then there's the potential to mix it up on the circuit front, too. You can bet the Gardner circuit – that's the standard 3.9km layout to you and I – will be used for the late November event as planned.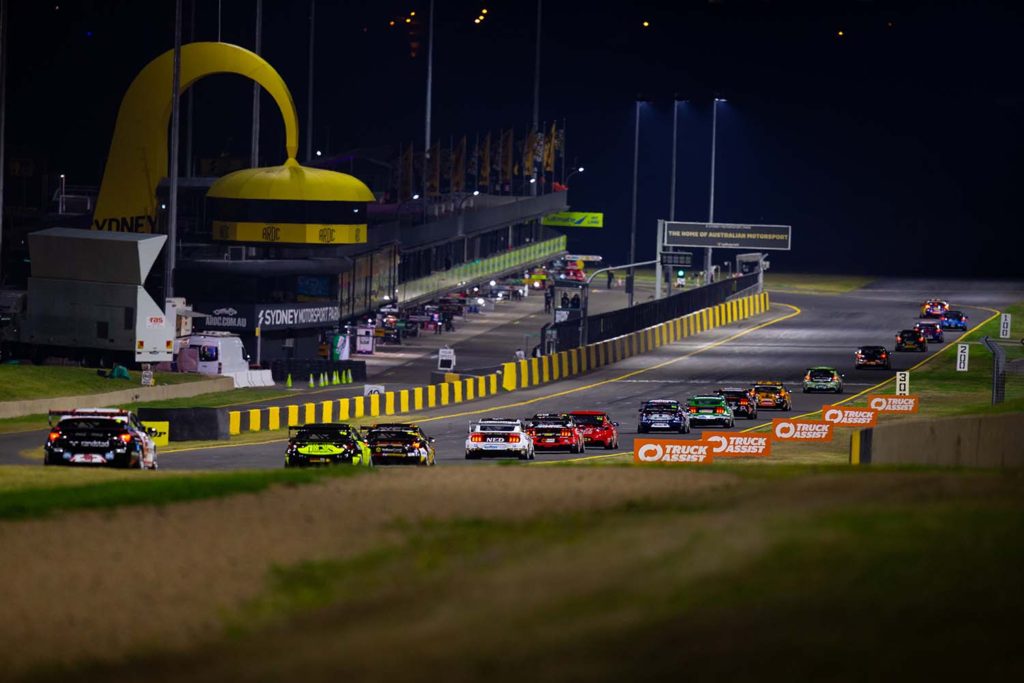 You can also bet that the shorter circuit, that goes left instead of right at turn four, will be used for one.
Motorsport Australia will veto any bid to run backwards – the track's safety features aren't designed for that – but we wonder if they will venture to using the full-length Brabham circuit?
The question there will be, 'will this add anything to the racing,' and, other than about 20 seconds to each lap, the answer is probably no.
The complex between turns six and 14 – where the added distance re-joins the existing circuit – is pretty tight and twisty and of a completely different character to the fast and flowing Gardner circuit.
As well as removing one of the best corners, the challenging 'corporate hill' left hander, it would not seem to add an enormous amount to the potential for putting on a good show.
We're happy to be proven wrong, but two races on the Gardner circuit and two on the short track would be the way to go.
A variation of race formats would seem to be more logical: what about a 150km race, with limited tyres? Or a Saturday sprint followed by a 200km dash on the penultimate weekend?
Lets hope they continue to innovate to make up for the fact that for four weeks the drivers will be tackling the same bit of bitumen over and over again.
NEW SOUTH WALES EXPOSED
IN MORE irony, the Sydney situation exposes New South Wales' perilous place on the national motorsport scene.
Sure, Sydney Motorsport Park is flat out busy (in usual times) and Bathurst is the greatest circuit in the world, but it is a critical issue to the sport that the state with the largest population in the nation has only one permanent circuit currently up to the job of hosting top-level motorsport.
Wakefield Park threw their hat into the ring last year during what we thought were the peak pandemic calendar shuffles, but they require circuit upgrades to host Supercars so they were never a chance to snare a round at short notice this time around.
Plus, with their current noise issues and council dramas, hosting a loud and major event probably isn't in the forefront of their minds, though it would prove to the knockers that the place is worthy and can attract major events to Goulburn.
While we hope to hell that this is a one-time situation, it's clear that motorsport needs the permanent venues in New South Wales that currently exist on paper to become bricks and mortar sooner rather than later.
COVID CONCERNS
OF COURSE the elephant in the room is the fact that the Pandemic is still flying and despite the fact that the Vaccine race is now looking like Daniel Ricciardo's McLaren at Monza and not the 1997 Mastercard Lola, in which it began, October and November are likely to be.. stressful.
We're not here to pass comment on the state's rules on opening up, but New South Wales have committed hard to following the Fed's national plan and as such every state in the union will be looking to them to see how they cope as restrictions ease.
Combined, Supercars and Motorsport Australia's Covid-19 protocols have been solid so far, but it's likely they will be tested time and time again throughout the four weeks the sport is living in Sydney.
People can still catch the plague even if they are vaccinated so the last thing the sport needs is an outbreak on the eve, or during, their triumphant racing return. It goes without saying that the sport will need to be extremely rigorous in managing this period.
Finally, Sydney Motorsport Park is one of many venues to have already confirmed that they will only allow access to fully vaccinated people. So, while we understand Supercars itself has not made getting vaccinated mandatory, it seems that will be a moot point if people want to access the circuit; and that will go for drivers and teams alike.
You can bet your bottom dollar Mount Panorama, being a government-owned facility, will enforce the same rules so the question is – has the entire field had their jab?
On the positive sides, plenty of people in NSW have. At the time of publication, 85% of the state over the age of 16 have had their first jab, and 60% of them two. In fact, NSW is likely to reach 90% of people with a first dose in their arms by early October, which is a great result.
If current rates are maintained, the state should tick over the 80% double-jab threshold on or around October 18; one week out from the first round back. By the time Bathurst comes around that will be closer to 90% so even if the cases do run wild, it won't be for a lack of effort in getting jabs in arms.
But as always with this bloody pandemic, only time will tell how this plays out – much like this unprecedented new end to the Aussie motorsport season.