PODCAST: Cooper Murray, Sydney Super Sweep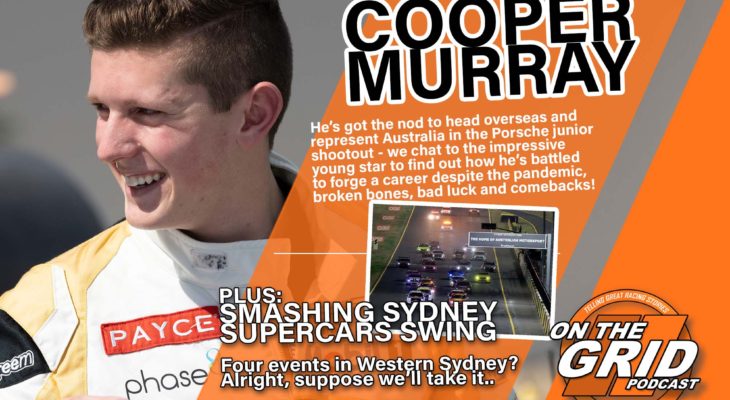 PORSCHE young-gun Cooper Murray got the nod to head overseas and represent Australia in the Porsche Junior Shootout this year – so we've got the young Victorian ace on the line to talk about the challenges of trying to forge a career during Covid.. and dealing with broken bones at the same time!
Then the OTG team work through the revised Sydney calendar and have a crack at predicting what is to come from four weeks in a row at Sydney Motorsport Park, look at Oscar Piastri's chances in '22 and reflect on the Russian GP rumble.
Episode 35 is a goer! listen to it now, later, on demand, on your drive to work or whenever you get your podcast fix! The show is live now via the player below, Spotify, Apple, Google or via the Radio Show ltd. Network of channels at 9pm Thursday night UK time, on RS1.