RANKED: 2021 Eseries Round 3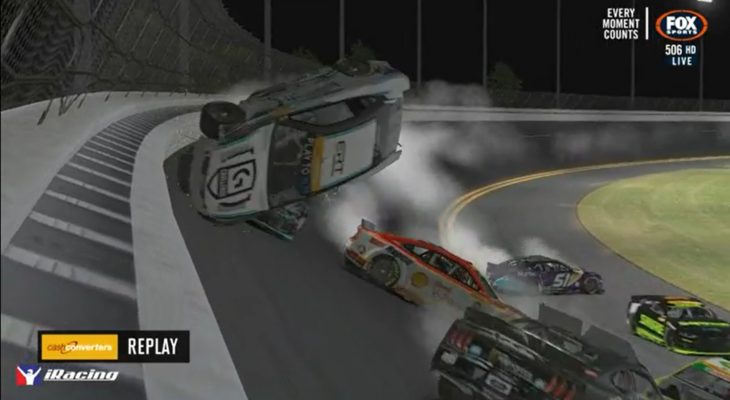 ANOTHER week, another Wednesday night of light entertainment in virtual racing form to keep the lockdown vibe upbeat.
And the third round of the Supercars ESeries certainly did just that, with a 'Pro' race that was scarily lifelike and an All-Star show that was.. actually, oddly realistic of a usual NASCAR plate race.
Here's the usual round-up in TRT's RANKED column, with everything you needed to know from another night out on the couch.
---
1. Daytona
Turn-two lap-one, real-life seat swapees Andre Heimgartner and Matt Payne started the big one, which aptly for Florida, saw Tony D'Alberto sent on a one way trip to the International Space Station. Richie Stanaway had an iRacing wig out DNF after dominating the series to date – there will no doubt be a serious debrief with his internet service provider during the week. James Davison was smoking the field leading up to the compulsory pit stop, but he also smoked the pit entry, and subsequently served a significant penalty. Davisons James and Will then had their own mini-big one. Brodie Kostecki finally held on for a tight win over James Golding. Not as good as Supercars at Pocono, but still decent value.
---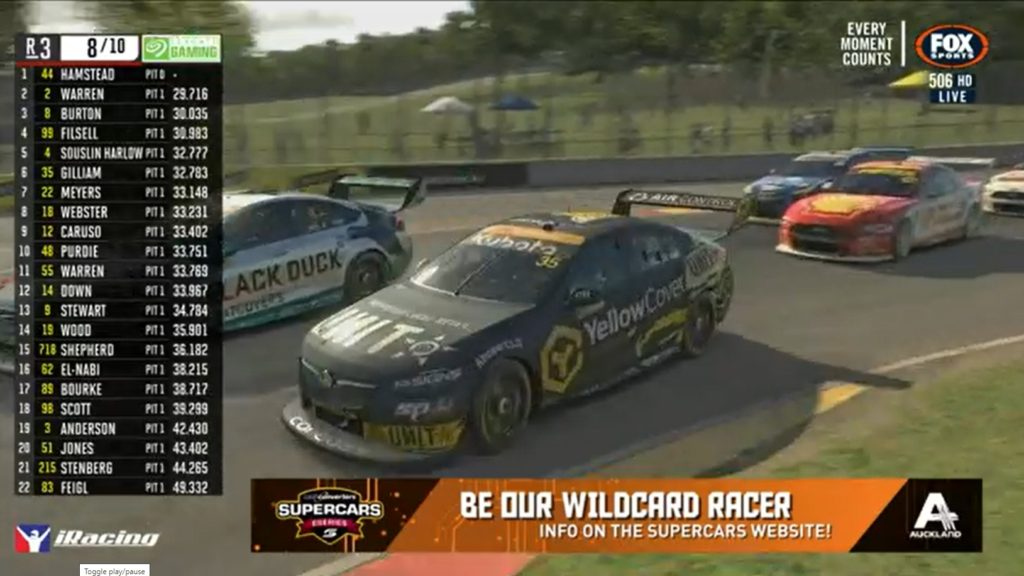 2. Pros Back Being Pros
After the aberration of the Long Beach big biff, it was back to regular programming for the pros at Road America. Fast, slick and clean, it was a battle of strategy. If you had your beer googles on and squinted, it would have been easy to confuse for a real-life race.
---
3. Neil's Crook Photo Album
Two weeks in a row, this could very well be the "Lex Kelly" moment of the Eseries, the segment that sees Australia through its toughest times. The country demands it. Make it a regular thing. Please.
---
4. Andre's News
Were the journos watching? Andre Heimgartner has clearly had some big real-world news this past week, and his chin wag with Neil Crompton was somewhat revealing. He hasn't been enjoying the past few rounds, essentially confirmed that he will be replaced by young Kiwi Matt Payne, and also that he will be relocating to the Gold Coast. Read into all of that what you will…
---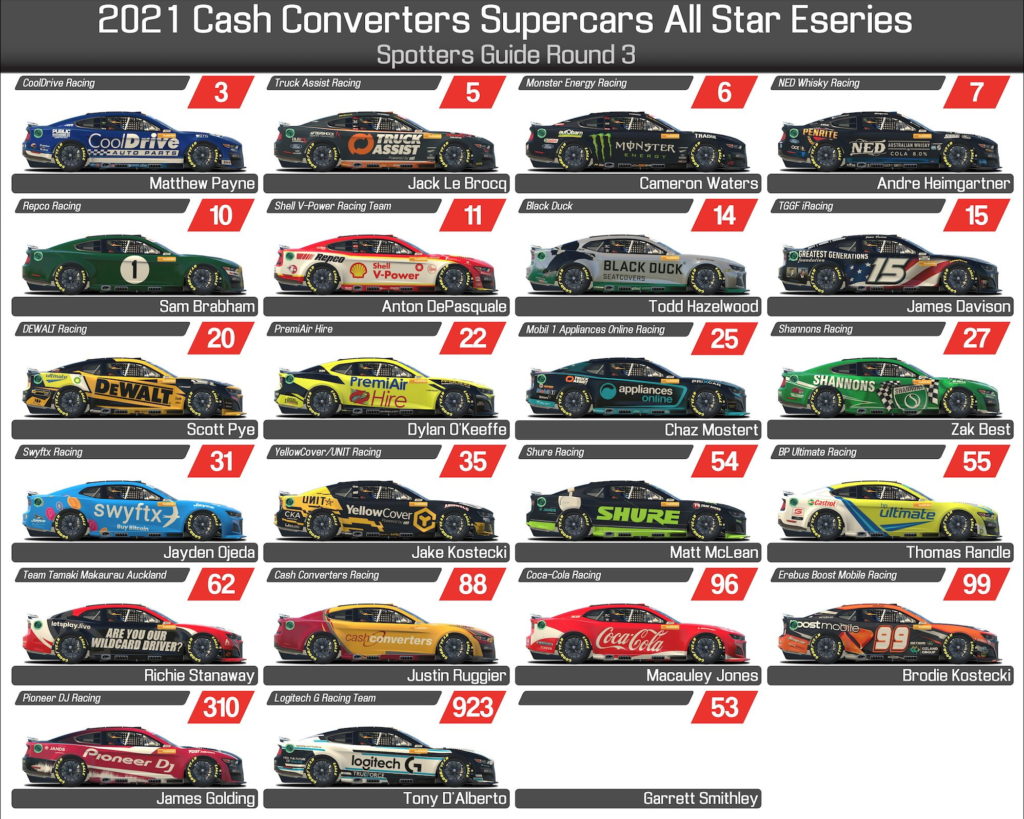 5. NASCAR
So the Supercars stars swapped their Super V8s for the NextGen NASCAR package, which will swing into operation next year. Why? Why the hell not! There's considerable debate in NASCAR circles right now regarding the fact that the middle of the door race numbers will be moved forward to accommodate greater sponsor branding. As it transpires, large novelty numbers on the side of race cars pay precious little rent, with sponsors logos tending to pick up the slack. This fact of motorsport was realised a long time ago here in Australia, where we demoted numbers to the windows. Thus, when the regular Supercars liveries have been applied to the virtual NASCAR composite panels, there were some rather tasty results…
---
6. Absolutely Lit Promo
The typical train of thought is that the Eseries is an opportunity to engage a younger generation of fans with the real-life sport of Supercars. However, if this promo doesn't absolutely smash a sweet spot with mid-30s to 40s types to tune into the Eseries, nothing ever, ever will.
---
7. The TV of Things
Are you interested in how things work? Here at The Race Torque, we absolutely are all about this stuff, especially anything in TVland. Take a peek behind the curtain to see how the production gets bolted together.
---
8. Garrett Smithley
While wildcard James Davison has a clear connection to Australia, his Rick Ware Racing NASCAR Cup Series teammate Garrett Smithley is the wildcard of all wildcards. If you haven't heard of him before, you can be forgiven. From 62 top tier races, he has a best finish of 25th, and from 14,190 Cup laps contested, he has led one. Garrett finished 11th on Eseries debut.
---
9. Bitcoin Watch
This time last week, by virtue of claiming the opening two pole positions and the pair of $200 Bitcoin prizes, he was sitting on a market-adjusted figure of $394. Have the past seven days been kind to Bitcoin holders? The bad news is – there's been a fall, but not as bad as last week – Brodie's Bitcoin stash is now valued at $391. We will keep track of our latest polesitter Richie Stanaway's bounty next week. Nervously sell it off now, or hold on for the long haul of the six-week series? Hit us up on the Socials @theracetorque with your financial advice!
---
10. What An Absolute Deadset Keeper. This is Peak Marriage.
---
BONUS: iRACING PHOTOGRAPHY..
Supercars official snapper, Mark Horsburgh, is a guru. A legend of his game. But there's just something about the virtual photography that iRacing provides that is just something.. extra..
MEME
Meanwhile at Richie Stanaway's house…