Record Bathurst grid building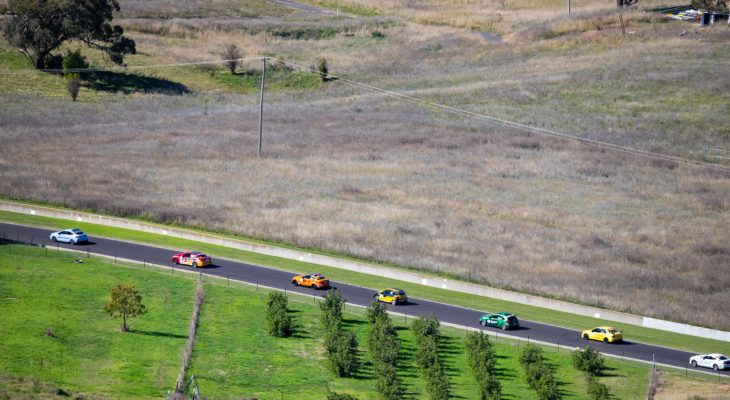 ANOTHER MOUNT PANORAMA record could be on the cards for Easter next year.
Always popular, the 2022 edition of the Hi-Tec Oils Bathurst 6 Hour Production Car enduro has received record interest since opening entries just 16 days ago.
52 teams have lodged their entry paperwork already, which is a record for the event. There are still 141 days until entries close.
The event is urging prospective competitors to lodge their paperwork now to ensure they avoid the potential of missing out on a guaranteed entry, with Mount Panorama's grid density set at 72 cars for the six-hour enduro.

"The level of interest has been remarkable. After the success of this year's race we expected demand to be high, but the number of people committing early is unlike anything this race has ever experienced," Event Director Ken Collier said.

"The Bathurst grid density for the race remains at 72 cars and we aren't that far away from that number, especially when you consider entries don't close until next year.

"From an event point of view, we would urge those considering entering the race to get their paperwork in now because they may end up being in a situation where they miss out on a guaranteed spot."

The race has averaged a 55-car field since the inaugural event in 2016.

In 2017 the 64-car field that started the race broke the all-time record for an endurance race field at Mount Panorama, the previous best of 63 cars set on multiple occasions by the Bathurst 1000, in 1969, 1978 and 1984.

59 cars started the 2021 race from 62 entered – the Covid-19 border situation forcing three cars to miss the event.

Early bird entries remain open for the race until November 30 this year, while entries will not close until March 11, 2022.

The 2022 Hi-Tec Oils Bathurst 6 Hour will be held across the Easter Long weekend, 15-17 April.