Young Guns Will Brown & Hunter McElrea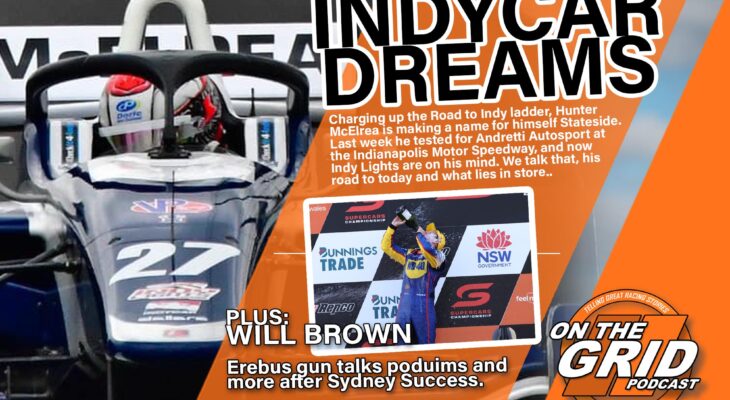 RISING STARS are the topic of the week and we've got a pair of excellent ones – both in and out of the car – joining us On the Grid.
Fresh from an outstanding performance at Sydney Motorsport Park, Erebus Motorsport's Will Brown is on the line to chat podium finishes, qualifying strongly and the impressive team performance by his Melbourne-based squad.
Then it's across to the US of A and Hunter McElrea, who has had an exciting week after jumping aboard an Andretti Autosport Indy Lights car for the first time – and crushing it. From the journey so far, to how on earth you pay for the pathway to IndyCar, Hunter is open, honest and engaging and well worth a listen.
Plus there's that and all the latest from Supercars Sydney Take 1, and the preview for the follow up this weekend.
Episode 41 is live now! listen to it now, later, on demand, on your drive to work or whenever you get your podcast fix! Did you know that every time you chose to not listen to OTG, a race track dies? I mean, there's no evidence to that, but do you really want to take the risk? The show is live now via the player below, Spotify, Apple, Google or via the Radio Show ltd. Network of channels at 9pm Thursday night UK time, on RS1.