Check out the latest changes to Albert Park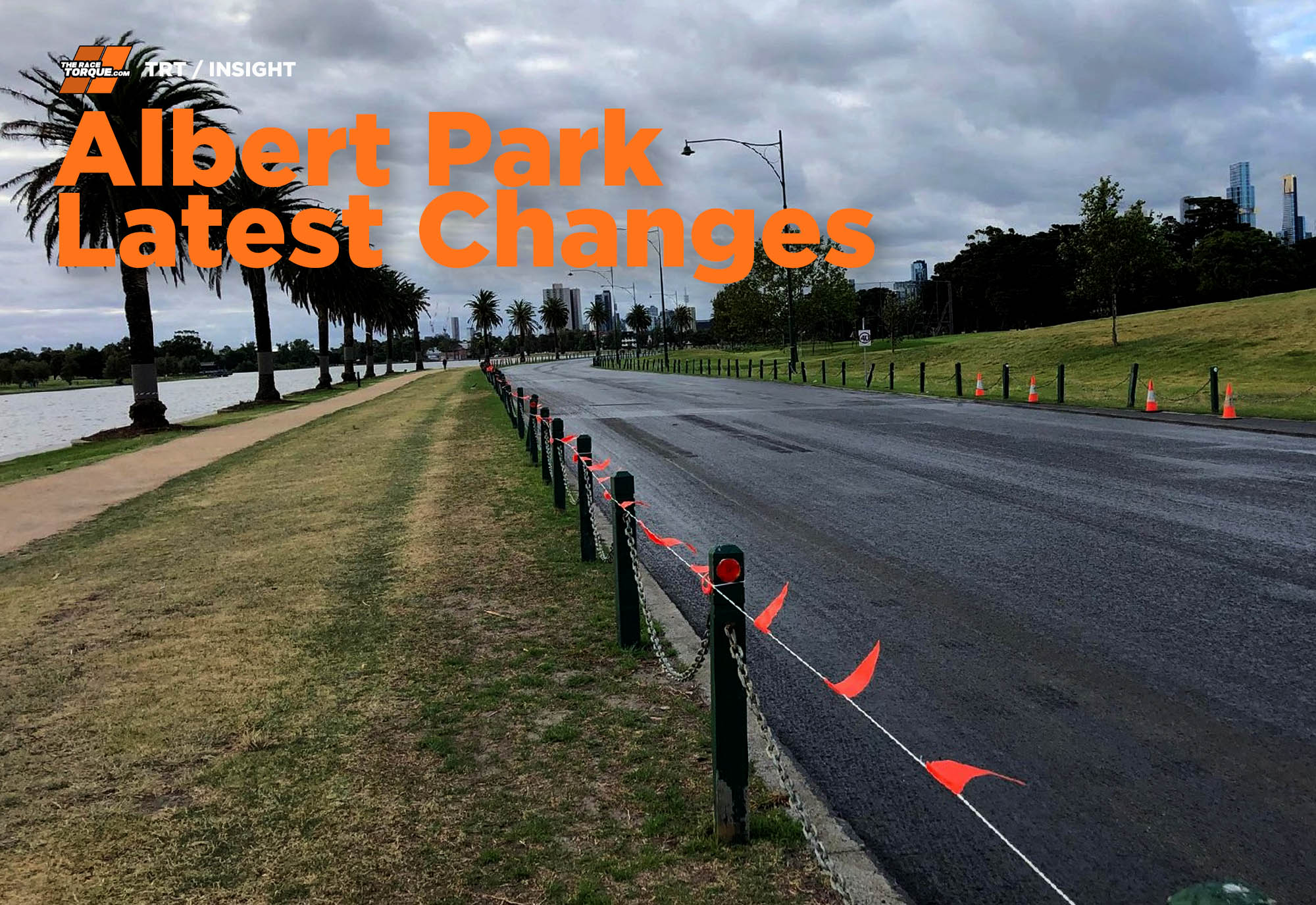 WORK CONTINUES apace at the Albert Park Grand Prix Circuit as the Australian Grand Prix corporation prepares for a return of Formula One Down Under this April.
Resurfacing works are continuing at full speed with the new, much faster layout emerging rapidly.
TRT gave an Australia-first tour of the new layout in July last year, which you can read about in this story.
TRT reader, friend of the site and noted Melbourne Motorsport identity Dave Stillwell popped out to the Parks of Albert to update us on the current changes.
He was good enough to supply us with the following gallery and an update from the ground on where the massive project is at.
"The reconfiguration is complete and they've now done about 50-60% of the resurfacing," Stillwell reported.
"(I) Chatted to one of the guys doing some surveying, apparently the asphalt is some special mix with lots of rubber binder in it, imported from Germany, and there's an Asphalt Plant in the eastern suburbs that is currently dedicated to punching out the mixture – no other jobs from that plant while the circuit gets redone.
"Lots of crisp new line markings, and the earthworks have had time to grow proper green grass on top of them and haven't suffered through the Melbourne summer, so far."
The new layout is designed to promote better racing and will also have the side-effect of significantly reducing lap times, and increasing the average speed.
The 2022 Australian Grand Prix will be held on April 8-10.
Our thanks to Dave for his update from Albert Park.