Strong Start for Caltex Young Stars in Fast Bathurst Thursday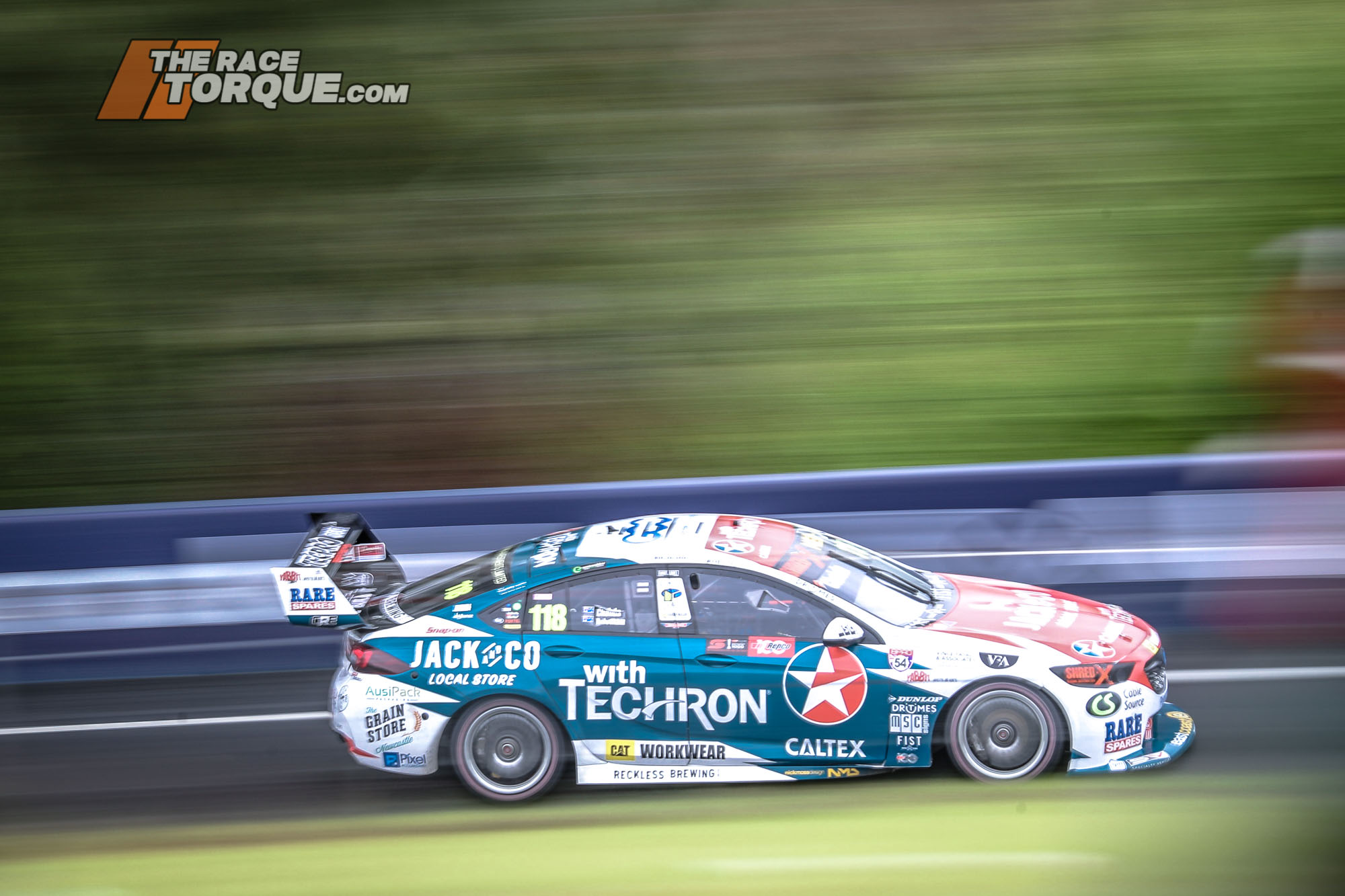 THE first day of on-track running at Mount Panorama has seen the Caltex Young Stars hit all their marks in a strong opener ahead of the Repco Bathurst 1000.
The Caltex with Techron® Commodore completed 38 laps across two hours of running – split across two sessions – on one of the quickest days of practice ever recorded at Mount Panorama.
Despite unsettled weather and morning rain, the sessions were dry, allowing for both Matt Chahda and Jay Robotham to gain plenty of confidence ahead of qualifying tomorrow afternoon.
Primary driver Chahda took the wheel for the first session, held on a mostly dry circuit – despite several hours of persistent rain in the morning.
After one early red flag interruption and a late stoppage that saw the session declared three minutes short, Chahda had a trouble-free run to complete 17 laps in the 60-minute session.
The rapidly evolving circuit saw times quickly improving throughout the hour.
Chahda's best lap was 2m07.7602s, placing him 26th overall and in front of a Tickford Racing Mustang and the fellow Wildcard driven by Greg Murphy and Richie Stanaway.
The second session was reserved for additional drivers only, meaning 19-year-old Jay Robotham had a full hour to himself in the afternoon.
That session was run in fully dry conditions, with the Super2 Series graduate following his teammate's form and allowing himself to ease his way into the session.
A late red flag set the field up for a final 8-minute flourish, with Robotham's final flyer scything more than 1.2 seconds off his previous best set earlier in the session as he banked a 2m06.3437s best.
That time was just 2.2 seconds slower than the quickest time of the day, set by four-time winner Garth Tander, and less than one second outside the top 14 quickest cars of the day.
Friday's action includes two further practice sessions before qualifying later in the afternoon, to set both the Top 10 shootout competitors and the remaining 18 positions on the grid for Sunday's Great Race.
Friday action will be broadcast live on Fox Sports 506, Kayo Sports and Channel Seven.
RESULTS:
Practice 1 (Matt Chahda): 26th, 2m07.7602s (17 laps)
Practice 2 (Jaylyn Robotham): 27th, 2m06.3437 (21 laps)
MATT CHAHDA
"It's good we're just easing into it, which is sort of the plan for the whole weekend. Started off with it being a bit wet but it was a dry track by the end so feeling good, didn't make any mistakes which is always a good way to start our weekend.
"We didn't get to do our second run which we really wanted to get done because someone elses' mistake caused a red flag, but there is still a lot of practice to go, not too stressed how we go early on when we have several more hour of practice before we start really worrying about being fast.
"We know the car is good and we know the car is set to be pretty bloody close to the others. It's a good car and it's not too far from where we want it to be."
JAYLYN ROBOTHAM
"Today was pretty good. It was just building up confidence in the car and getting laps under our belt, and me and Matt both did that. The car is still straight so that's the main thing.

"We're not sure who's going to qualify the car tomorrow, we have another couple of practice sessions tomorrow so we will get an idea of who's quicker, we can both do good race times, but we haven't really worked out for the qualifying run. We're both not fussed; we want to do what's best for the team so whoever is quicker, we will do that.
"The car is pretty good, we both like how the car was going: There's just a little more in both of us in adapting to the car as we're both used to different things."