Jordan Love's return adds firepower to GTWC Bathurst grid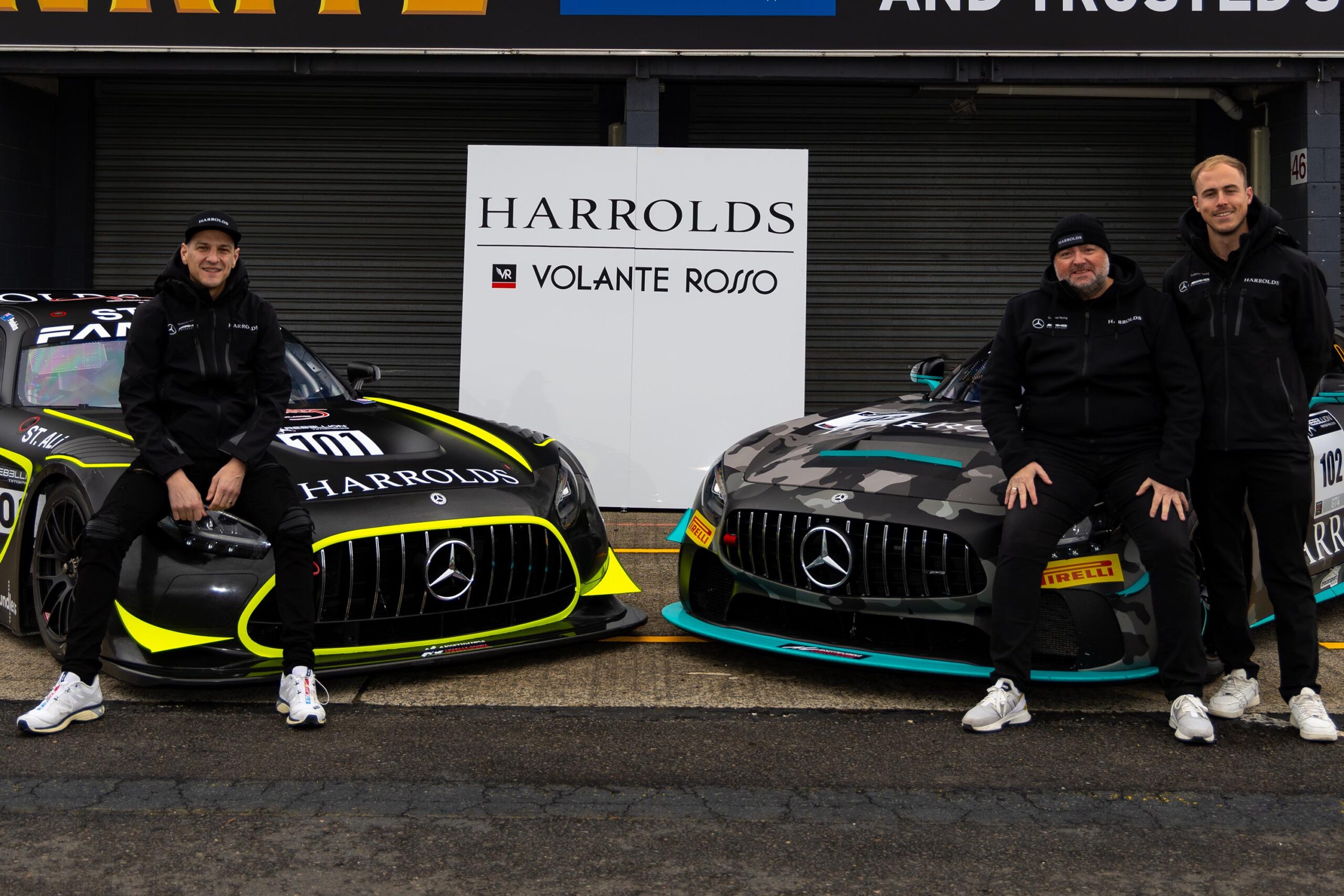 HARROLDS RACING will welcome a star Aussie International when they contest the Fanatec GT World Challenge Australia powered by AWS endurance event at Mount Panorama this week.
Mercedes AMG driver Jordan Love will return home to join Ross Poulakis aboard the Harrolds AMG GT3, prepared by Volante Rosso Motorsport, for the three-hour event at this weekend's Supercheap Auto Bathurst International.
Love's addition to the team will elevate the car into outright contention: the team now set to contest the GT3 Pro-Am category for the first time this year.
West Aussie Love is a two-time Australian champion in one-make Porsche racing, winning the 2017 Porsche Sprint Challenge and then Carrera Cup in 2019.
He then went to Europe to contest the Porsche Supercup, before being signed as a Mercedes-AMG driver in 2021.
This year he has raced for the Haupt Racing team in the Silver Cup category within the GT World Challenge Europe and as well as gathering miles contesting the full championship season, now has a pair of Spa 24 Hour race starts to his credit.
He has also contested selected rounds of the Nürburgring Endurance Series on the famed Nordschleife with the Haupt team.
It will be Love's first national championship race start in Australia since departing the country at the conclusion of the 2019 season.
"Heading back to home soil and especially back to Bathurst is very exciting for me," Love said.
"I love Bathurst and it's not been a few years since I've driven there, so I'm even more pumped to see what it's like, especially in a Mercedes AMG GT3 car I am now very familiar with but yet to drive up on the Mountain.
"Teaming up with Ross and the Harrolds Racing team I'm confident will be a great fit and I owe them a big thank you for their efforts in getting be back here for the event.
Harrolds Racing will again field a pair of Mercedes AMG entries this weekend, with the Ross Poulakis / Jordan Love entry to be joined by the GT4 entry driven by Chris Batzios and Sam Brabham.
As well as being the competitive debut for both Poulakis and Batzios at Mount Panorama, it will also remarkably be the first time Brabham has raced at the iconic circuit.
"I've never driven Bathurst so I've grown up watching Bathurst my whole life so it will be a pinch myself kind of moment," Poulakis said.
"I'm really, really excited for that, we have shifted our focus from The Bend to Bathurst and again hopefully we can come away with a great result.
"We're thrilled to have Jordan join us this weekend. He is experienced in both the car and at Bathurst and he will be a massive asset to draw on throughout the weekend.
"He is a great talent and we're excited to have him come back to Australia and put his European experience into use."
The team heads to Bathurst in great form: both Harrolds Racing Mercedes AMG entries finishing on the podium in the last two sprint rounds of the championship.
Poulakis won the Am class at The Bend – his second round win – while the Batzios / Brabham GT4 car was a close-run second, with no chance to improve following the cancellation of Sunday's second race due to the torrential weather.
"It will be our first trip there as a team. Ross and I haven't driven there before, so we are certainly fulfilling so boyhood dream in racing on the mountain, so really looking forward to it!
"Even Sam hasn't driven a race car around there so we are all on a bit of a learning curve, so practice will be critical for all of us and I am sure we will get as many tips as possible from Jordan also," Batzios said.
"Though the GT4 class is limited in numbers the competition between us and Mark's (Griffith) car has been sensational and very close and enjoyable, so we're looking forward to that battle continuing."
"The whole team is very excited, and we have been spending a bit of time on the sim to get familiar with the circuit, although nothing beats real practice in preparing for racing at the Mountain."
Added Brabham:
"I've never raced there, I've only ever driven there slowly," Brabham said.
"I'm really looking forward to it, it's going to be interesting. Obviously, I used to watch it as a kid and watch my dad race there in the 12 hour and the 1000, and always dreamed of racing on that circuit and now I'm going to get the opportunity which is awesome."