GOOD DAY / BAD DAY: Newcastle 500 Race 1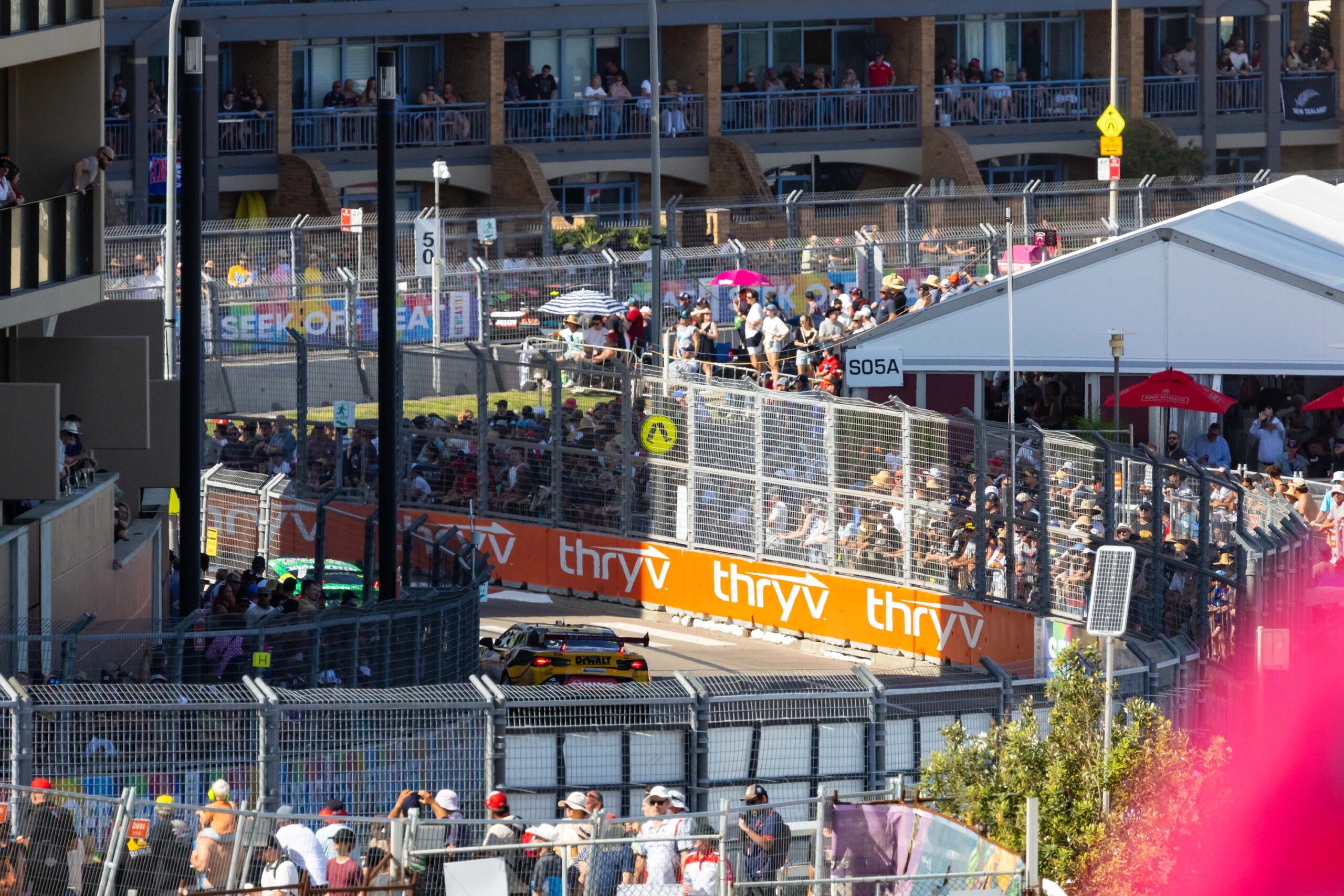 THE SUPERCARS Championship launched into their new season today at the Newcastle 500.
As always at the start of a new season there were hits and misses – here's who had a good day at the office, and some comment on those who might not have had quite so much fun..
---
IT WAS A good day for Shane van Gisbergen and Broc Feeney. Because, of course it was. Who would have thought that the best driver and best team in the sport.. would be good at sport? SVG just did SVG things while Feeney's Adelaide win seems to have given him plenty of confidence, with the second-year driver running in the top five all day, mistake-free.
With that, it was a bad day for people who wanted anyone other than SVG or Triple Eight to win. The growing sense of inevitability that the Red Bulls would both end up at the pointy-end as the race unfolded is probably the storyline Supercars would most like to change from Saturday's straightforward race. A different name on top would have been best for the Gen 3 narrative, but there's no escaping how good that team and those drivers are.
It was still a good day for Supercars, though. The race wasn't a thriller by any extent – in fact, it was much the same as the street circuit fare was last year, if we're honest barring the spectacular Adelaide finale'. But it was mostly clean, the cars were mostly reliable despite some predictions of doom and no one collapsed with heat stroke (though some did look stuffed).
Saturday things weren't so bright for PremiAir Hire Racing. It all started so well for the Nulon Camaro's as they got two cars into the Top 10 Shootout, but things unravelled quickly in the race with both cars outside the 20 by the end of the day. One lap pace is good, but converting that into results is better.
It was a good day for Newcastle, of course. A magnificent crowd turned out in force today, filling the venue with an outstanding atmosphere from the moment the gates opened at 8AM. The city looked superb on TV and the weather, if warm, was otherwise perfect with occasional cloud giving a respite from the burning.
A bad day, however, for Shell V-Power Racing. The worst thing about DJR today was that they were anonymous and for that team, that's terrible. Will Davison had pace for the bottom of the top 10, perhaps, but that was it for the Shell Fords. Early days, but much to do.
It was a good day for Coke-Cola Racing Erebus Motorsport. Sure, they led early and couldn't convert to a win, but it was a solid performance from a team that looks to have taken a decent step forward again this year, with Brodie Kostecki in the fight for half the race and Will Brown making strong progress throughout.
A bad day if you were in the support categories. Tardy recoveries cost laps in Touring Car Masters' and Aussie Racing Cars affairs this morning, and then the latter field went completely mad at the end of their last race of the day, with confusion over whether the race had ended or not. Super2/3 then lost laps with that delay and a time certain point that only moved a few minutes longer than original.
Things were brighter for Jack Le Brocq however, who had a good day. The Truck Assist Racing driver qualified 15th but ran a trouble-free race to get on the edge of the top-10 today. Very solid indeed.
Nick Percat had a bad day. What has the South Aussie got to do to find some performance at WAU? Qualified 21st (Chaz was 7th) and then was 25th and last and out of the race after 50 laps.  
On the flipside, his teammate Chaz Mostert had a solid outing, climbing up the leaderboard as the day progressed and executing a nice move on Brodie Kostecki to get to fourth.
A bad day for the Safety Car Driver though. Bored. Nothing to do.
Tickford? Well half of them had a good day – Cam Waters strong as ever and James Courtney's drive to 10th was good. Declan Fraser was solid to 15th on his debut with the team.
Not so great for Tom Randle who copped 15 seconds for his bump and run in the lane.
Solidish (it's a word) days for Andre Heimgartner and the Team 18 duo with solid top-10 performances, if nothing giant-killing.
The same can't be said for the Penrite Racing squad. David Reynolds made the shootout and looked strong but faded to 12th in the race. Payne was solid if unspectacular on his full-time debut to 14th.
It was also a challenging day for fans of TV graphics. Who knew there was such interest.
A good day for podium fans though. The new see-through concept on the straight is genuinely something new and innovative.
LEAD IMAGE: Nathan Wong.