INSIGHT: 23RED FROM A SPONSOR'S VIEW
THE fallout from today's announcement of the 23Red Racing's exit from the sport is far reaching, with no bigger impact than that felt by team driver Will Davison and his band of loyal backers.
WORDS: Mark Walker
Although the Alchin Long Group might not be an immediately recognisable name, keen motorsport followers would be aware of its Doric and Cowdroy brands.
Over the past 15 years, the company has been involved with numerous teams, competitors and race series, with the 2020 season seeing partnerships continue with Will Davison and 23Red, as well as John Bowe, and the DesmoSport Ducati squad in the Australian Superbike Championships.
While the real estate on the vehicles covered by the Doric and Cowdroy logos might not be the biggest, it is far from a total picture of their investment in the sport, with the company heavily leaning on hospitality and events to drive business-to-business dealings.
For Tom Arciuli, the Marketing and Sponsorship Manager at the Alchin Long Group, today's announcement comes as a surprise, especially against the strong start to the season that the outfit enjoyed.
"It's obviously very disappointing, especially since Will would have been with his engineer Brendan (Hogan) for a second straight season, it's the first time that was going to happen in five years, so he was set for a good year," said Tom.
"He was fastest at the test day, top three in qualifying for the Grand Prix, plus fourth and fifth at Adelaide, all the signs were looking good for a bit of a renaissance year for Will, but now we're sitting here without him having a drive and a team.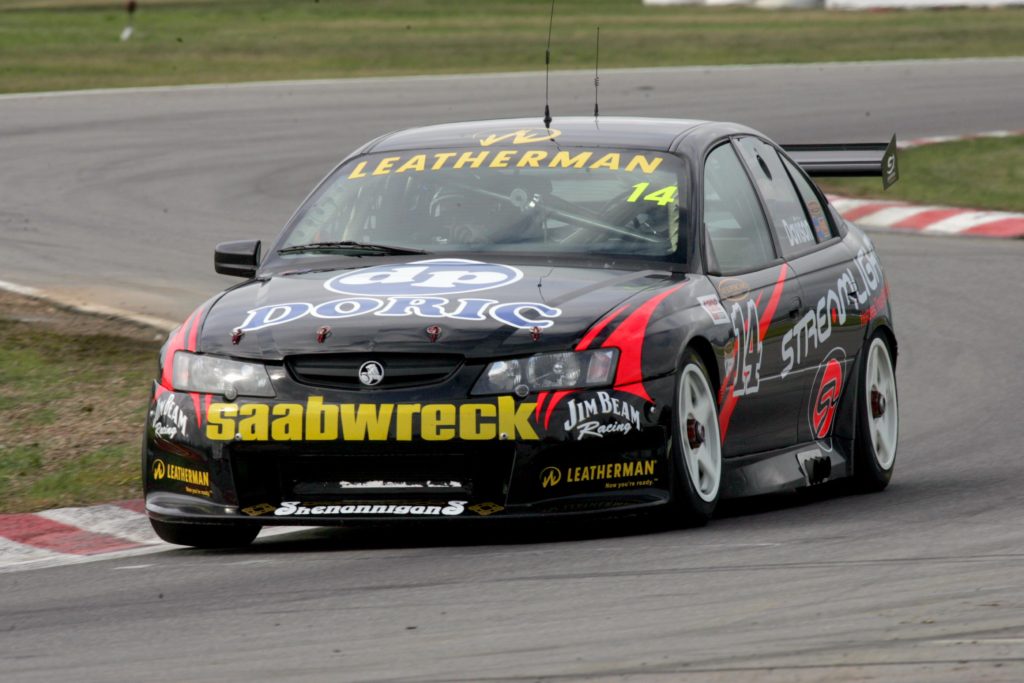 "The first drive Will had with Team Dynamik in Supercars at Winton in 2004, we were actually on the bonnet of his car, then in 2011 we joined with him as a personal sponsor and have been with him for the past 10 years.
"We were looking forward to marking that decade with Will, we had a lot of celebrations planned for the events, but there is obviously a bit of a spanner in the works right now.
"We will definitely be supporting Will however we can in the short term, first and foremost as a friend, and as a sponsor, and see how we can get him through the shock of what has happened."
Doric and Cowdroy are Australian owned brands, with a focus on door and window hardware, furniture and systems, with motorsport ideally aligning with the company's core demographic of tradies, builders and fabricators.
Without the mega dollar budget to be a primary sponsor in the sport, utilising Supercars has always relied on innovation for the Alchin Long Group, for instance focusing their logos on in-car and on-helmet assets, which in turn drove home the association between the brands and drivers.
But more than a branding exercise, it is the interaction with clients that has proven to be the most important takeaway for the company, with relationships forged track side that were hard to replicate in other arenas.
"We do things differently, we do things more on the activation side, than we do on the actual sponsorship side," said Tom.
"The corporate side of it is a big part of the category, the B2B that goes on between the various sponsors and guests from all corners of the paddock is huge.
"You see all of the corporate suites at any race track, especially the marquee events, where they are just full of people, and they are people doing deals… it's not just the punters off the street who get a free ticket to a corporate box, they are people who are working to grow their business.
"At this stage (corporate hospitality) doesn't look like it will come back in 2020, which is one of the many outcomes from this situation for us.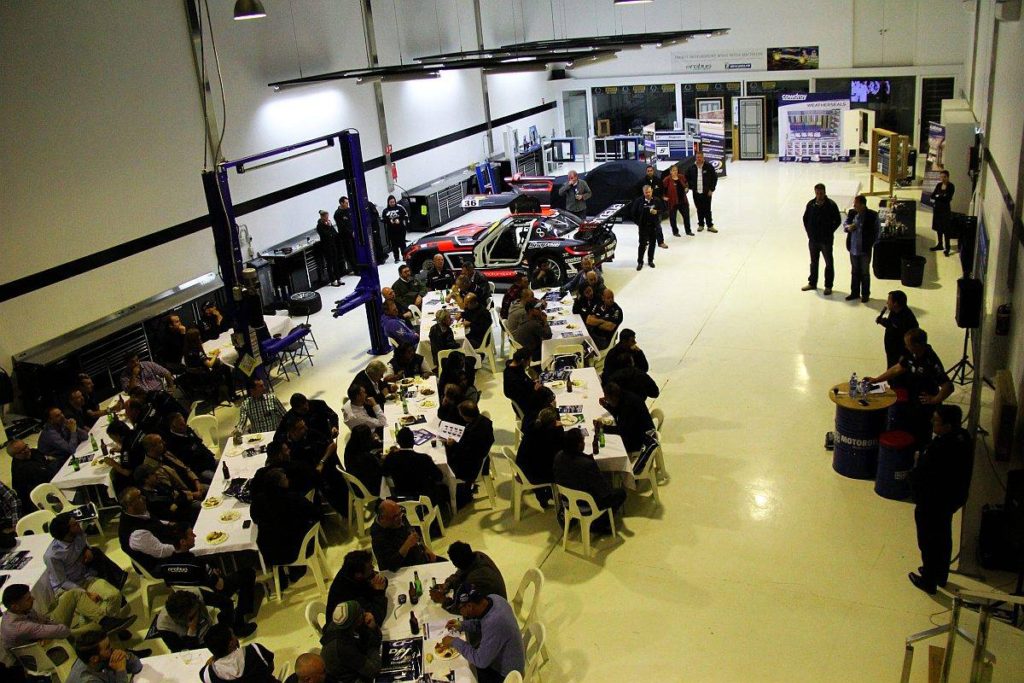 "Having our customer functions away from the track, doing trade shows and similar, they also won't be likely to happen this year either.
"It means you have to be different, you can't really do virtual events for the same level of networking, the whole personal aspect of giving away merchandise, or getting a photo or an autograph, you can't really do it over a computer. It does limit what you can do.
"So for a B2B brand, it does make it a little bit challenging how to leverage the sponsorship, that's for sure."
The Doric brand was due to notch up 750 race starts in the Supercars championship at the Symmons Plains round this year, although that is obviously on hold at the moment.
With Will's future plans up in the air, today's news gives time for a reset.
"It gives you an opportunity to look at the picture, how the sport gets through the crisis, and what it looks like in 2021," said Tom.
"I think for us it's a good opportunity to reassess, we'll obviously still be in the sport, but where we position ourselves will still have to pan out, as it's an area we still see value in.
"Its value can be highlighted in terms of the sales numbers; we can see it in the attendance at our events, and what happens afterwards with people who attend year after year."