PODCAST: TIM EDWARDS & NT MAJOR EVENTS CHIEF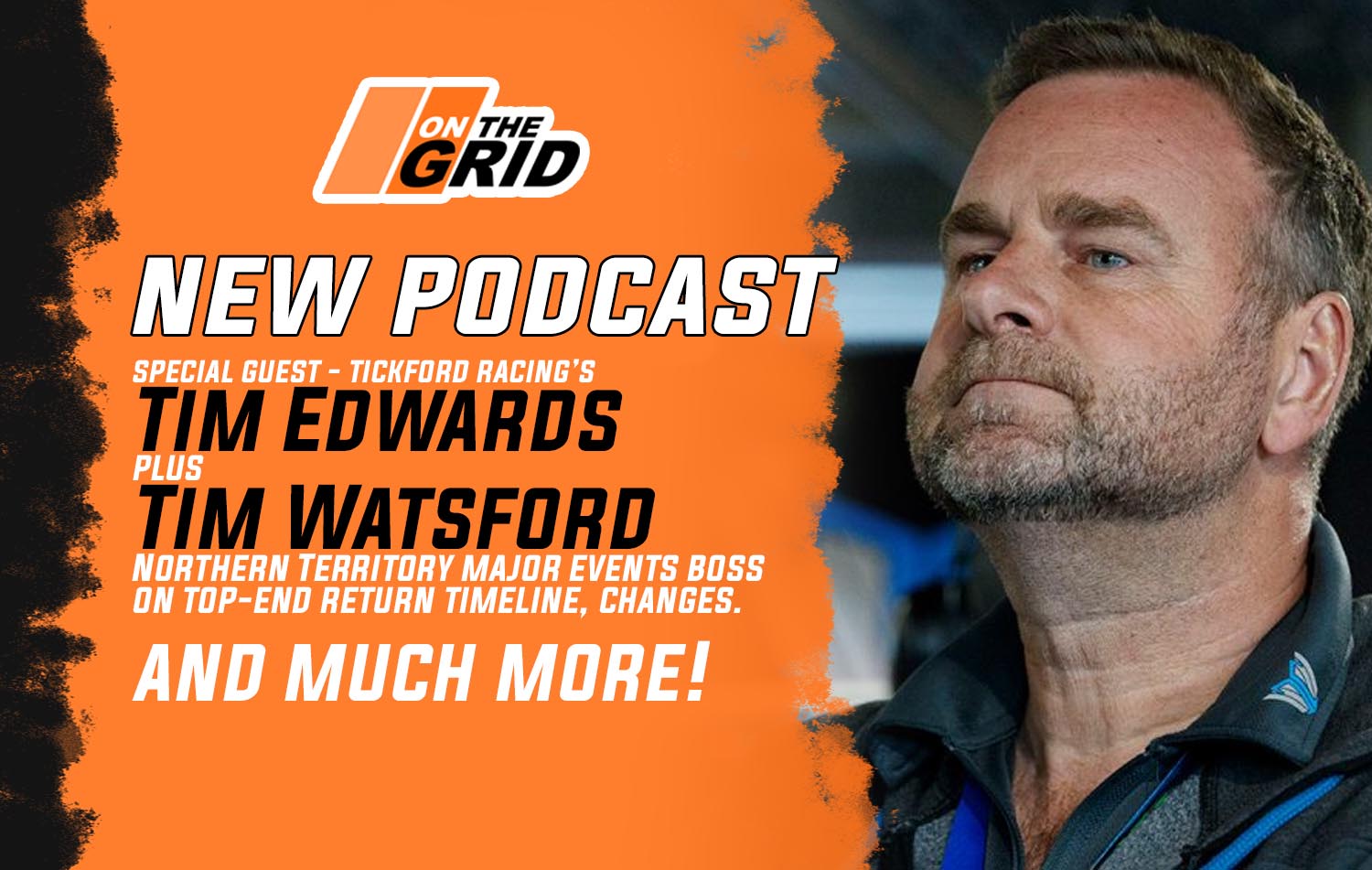 A BUMPER On the Grid this week as NT Major Events chief Tim Watsford joins the show to discuss the work involved in securing their round of the 2020 Supercars Championship.
In a revealing interview, Tim discusses the challenges of promoting a major event in these troubled times, and reveals the real go / no go timeline for when they can make the event happen.
Then, Tickford Racing's boss man Tim Edwards joins the chat to discuss the shock loss of 23 Red Racing, revealing the true short amount of time that went by between Milwaukee departing and Boost arriving.
Plus, the Supercars commission member discusses how their work is ongoing for the future of the championship moving forward.
Finally, the boys break down the new calendar and work through the scenarios still unfolding and yet to play out.
Live now via mypodcasthouse.com, Spotify, Apple Podcasts and more, or listen in at 9PM UK Time Thursday nights on RS1, via the Radio Show Ltd network at radiolemans.com