PODCAST: Team owner, racing dad Andy McElrea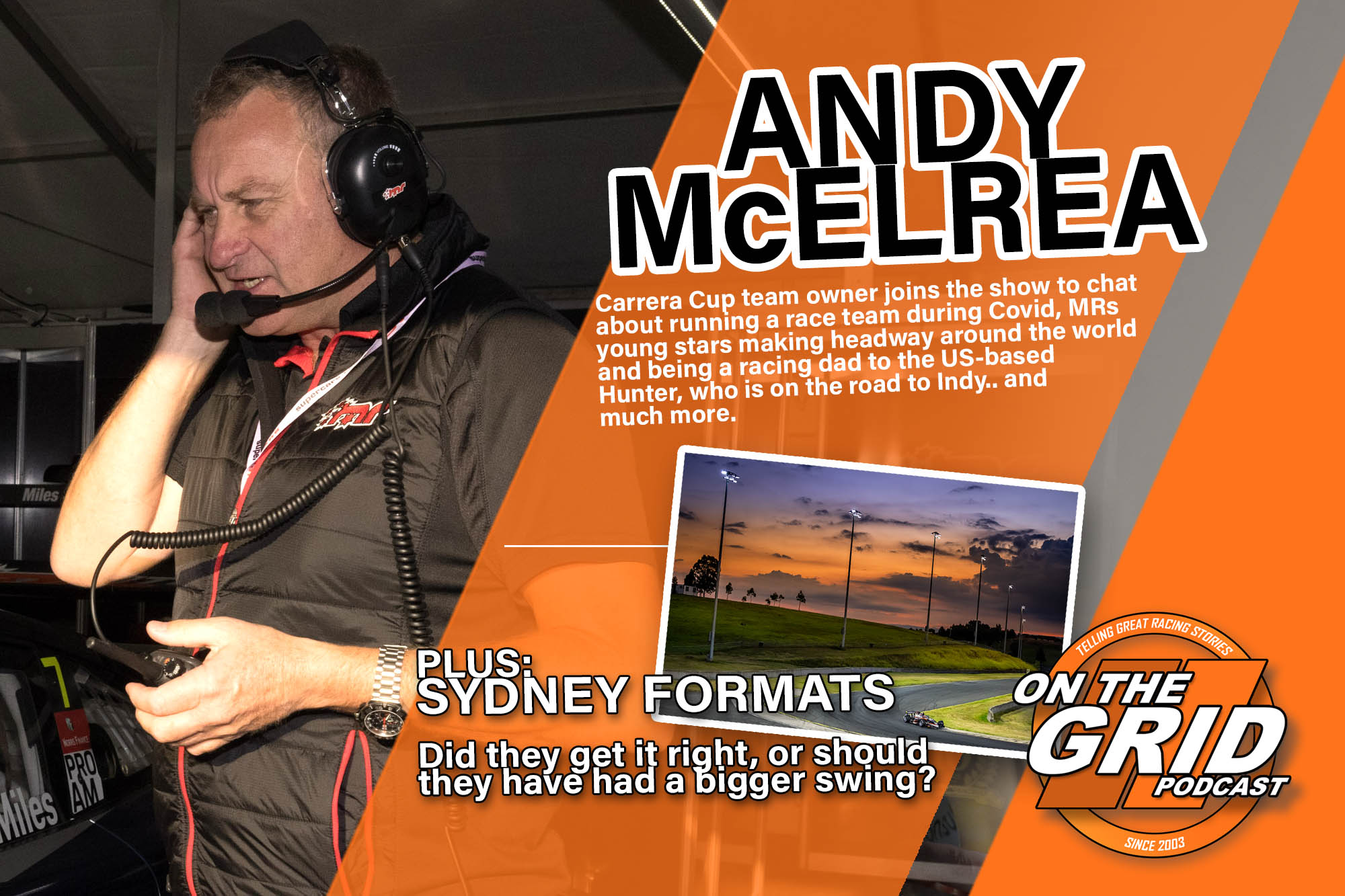 IMAGINE running a professional race team, responsible for the careers of some of the best young up-and-coming drivers around, but also having your own son's racing career to manage at the same time? That's what Andy McElrea does and it's why he's our featured guest this week.
Andy talks candidly about balancing his role as a dad but also as someone with a wealth of experience in running a race team during Hunter's battles in the USA. We also talk about how his team has managed the Pandemic and what is to come in the future.
Then we ponder the Sydney Supercars formats and ask: did they go hard enough in doing something new?
Here's episode 36 of this current season.. listen to it now, later, on demand, on your drive to work or whenever you get your podcast fix! Thanks for listening while we kill time before racing returns.. again.. The show is live now via the player below, Spotify, Apple, Google or via the Radio Show ltd. Network of channels at 9pm Thursday night UK time, on RS1.